Jared and I have been together for 11 years and married for nine. Throw three kids in the mix and a career that takes him to Canada most the year, and keeping the romance alive can be hard. As boring as it sounds, we've found that the best way to reconnect is to schedule a date night (or day) as often as possible. Our goal is weekly, but that happens pretty much never. I'm happy if we can reconnect and do something fun together, just us, twice a month.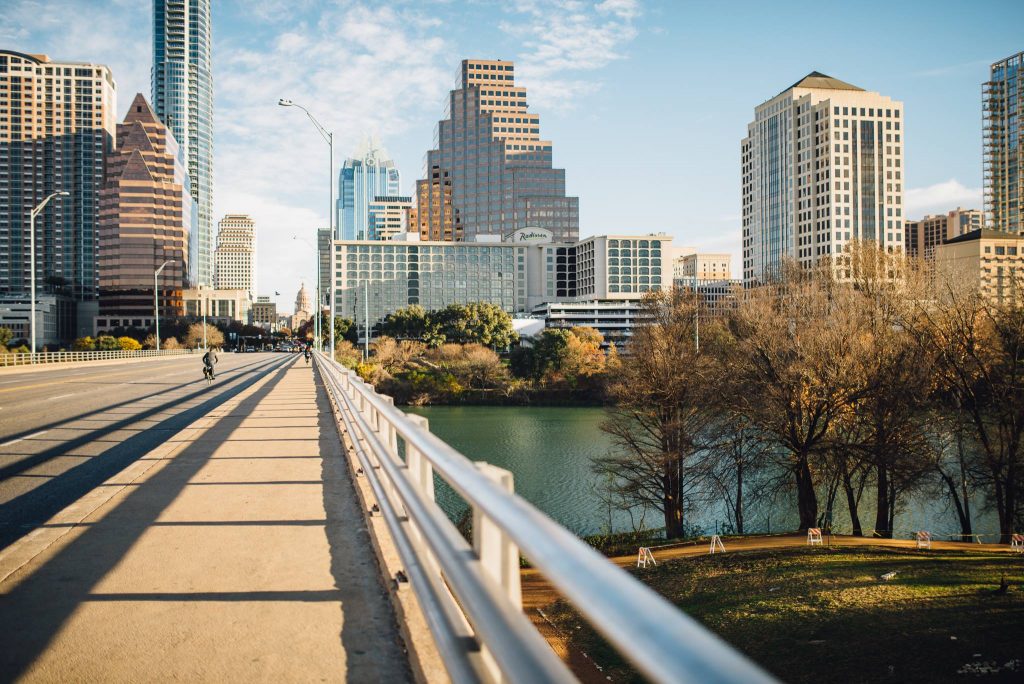 One of our favorite things about living in Austin is there is always so much to do—even during the steamy summer months when 100 degrees is the norm. Here are our four favorite things to do on date night (or day). Have you tried any of these fun activities with your partner? Let me know in the comments.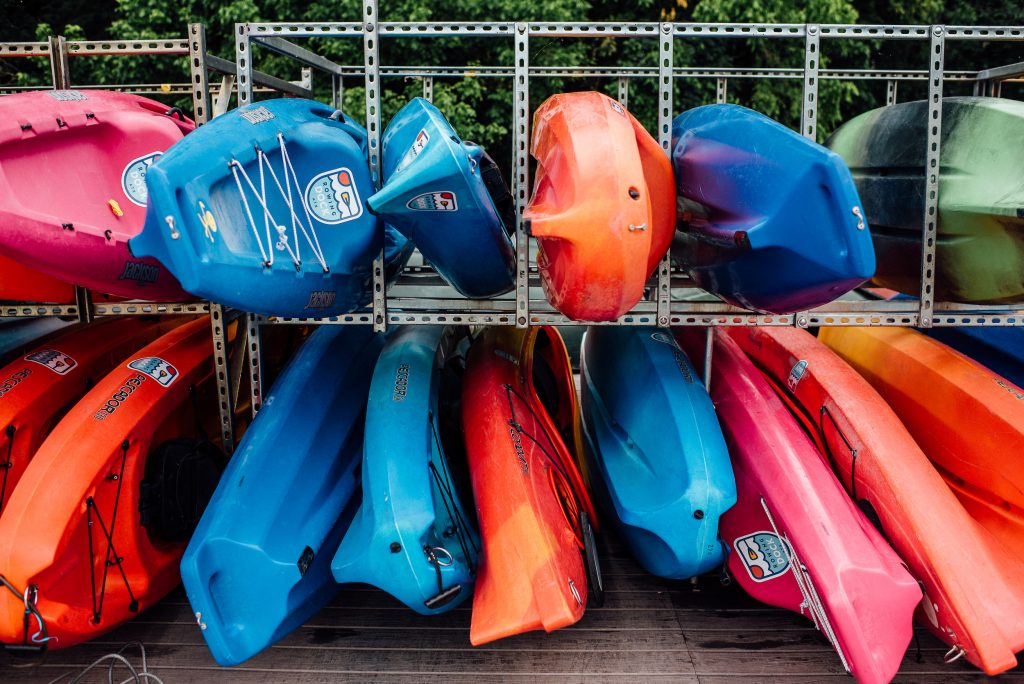 Get out on the water
We love kayaking and paddle boarding. Both are such easy, fun activities—we just took the kids paddleboarding last week. But when it's just the two of us, Jared and I can relax while taking in the beautiful Austin skyline, soaking in some nature (there are swans and turtles everywhere!) and people-watching (my personal fave). We love to rent kayaks or paddleboards from the Rowing Dock. We work up a sweat while paddling over to Barton Springs, and then jump in and cool off. Pure bliss.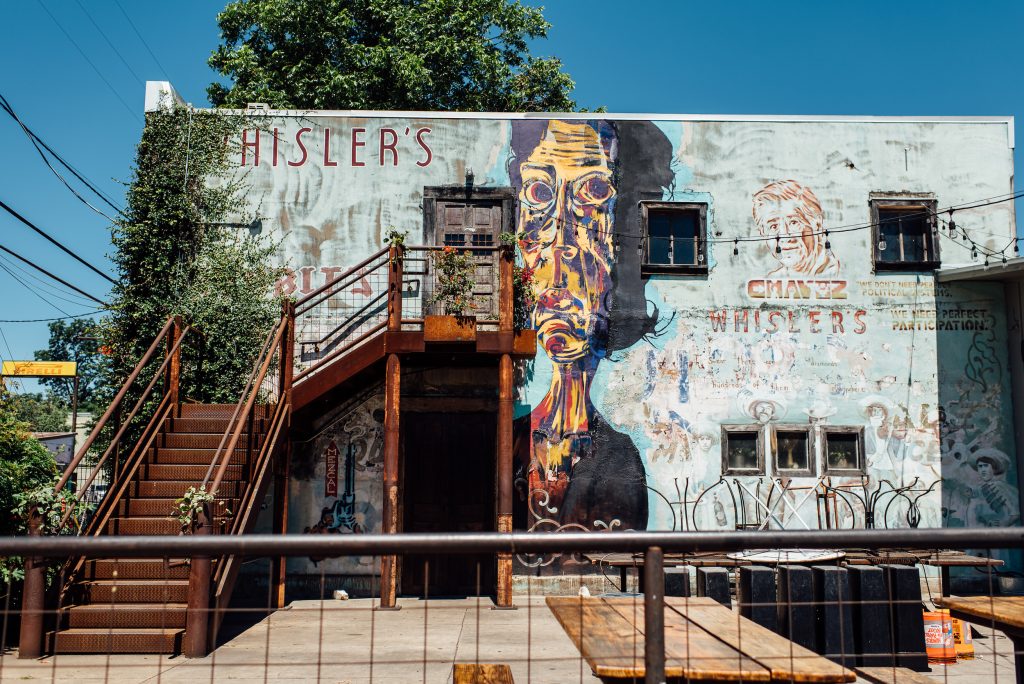 Feast on new foods
The Austin food scene is booming. So many new restaurants open each month, I am constantly on Eater Austin making lists of all the places I want to check out. Jared and I love to experience new dinner spots for date night. We just ate at Suerte, recently named a Best New Restaurant in America by Food & Wine—which also happens to be next door to one of our favorite cocktail spots, Whisler. Since there are so many places to try, this is how we do it for date night: One of us offers up three spots we are interested in, and the other gets to pick his or her favorite. We alternate to keep things fair—and delicious.  

Hike it up
Since I spent so much time in Montana, Idaho and Tahoe as a kid, being in nature for me is a reset. Which is why I love the Barton Creek Greenbelt, 12 miles of gorgeous trails right in the heart of South Austin. There are multiple access points to the Greenbelt, so there is always something new and different to explore. Once inside, you'll feel like you're in an urban oasis, complete with flora and fauna, swimming holes (though they are usually pretty dry during the hot summer months), butterflies, birds, reptiles and insects. We've been known to bring a bottle of wine and metal cups with us in our backpacks to enjoy after a good hike. (Just be sure to tote along with a water bottle too, or you'll be day drunk on your day date!)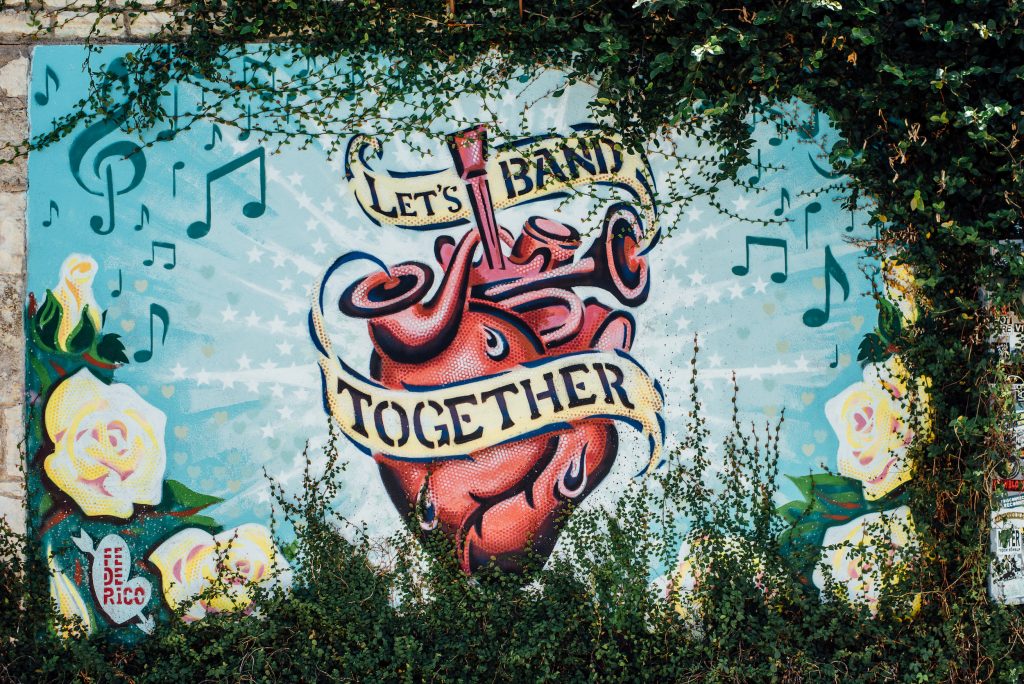 Just add music
When we were thinking about moving to Austin eight years ago, attending a Blues on the Green concert was what sealed the deal for me.  There was music, kids, dogs, food, and booze all in one place—what more do you need? It really won me over for Austin. I loved that the sense of community was so strong, and you didn't have to give anything up. We still love attending the free concerts at Zilker Park to this day. There is one concert left this summer, Sweet Spirit with Soul Man Sam on August 7th, so head out there for some good tunes, good food, and good fun. Who knows? Maybe you'll see us there enjoying a date night, too.