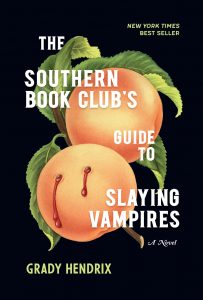 *Update: Out of respect for the protests, our book club zoom event was postponed until July 20th at 4:30pm PT. Join the N&G Bookclub to get info on how to RSVP xo – Gen
Hey Friends! I just wanted to follow up with everyone about the N&G Book club that we officially launched this month! Our first read: The Southern Book Club's Guide to Slaying Vampires by Grady Hendrix. I couldn't put this book down, day or night. It was such a fun rollercoaster ride and I appreciated the way Hendrix used his storytelling to address themes of racism, socioeconomic disparity, sexism and elitism. Albeit, with a vampire. 🙂 It's a deep, dark and often quirky story that leaves you with the ending you deserve (even though you won't want it to end!).
I loved everything about this book and cannot WAIT to hear your thoughts and opinions!
I'm also thrilled to share that the author, Grady Hendrix, will be sitting down with us for the first N&G book club Zoom event on July 20h at 4:30pm PT / 7:30pm ET. To participate, join the Now & Gen Bookclub on Goodreads and RSVP for the event. There will be a Zoom link to register. We'll be chatting all about his supernatural thriller and the inspiration behind the book.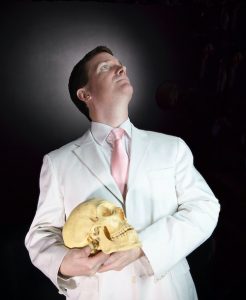 And don't forget to friend me on Goodreads.  In the Now & Gen Book Club group, you can meet other N&G book club members, find a special space to share your thoughts on what you've read so far, and vote on future books for us to read together.
Happy reading!