Austin has long been famous for its amazing music scene and seriously good food (the surprisingly good barbecue had me at hello). It's Austin's unique creative texture that gives the city it's alluring charm, and events like SXSW and ACL are just built in bonus points. Austin is brimming with inventive restaurant concepts from adventurous foodies, cool coffee spots, cocktail havens, and beloved food trucks that never compensate their Texas-bred soul.  Here are some of my favorite local haunts, brought to you by a bona fide insider. Suffice to say, Austin rocks.
Restaurants

This progressive southern eatery delivers classic southern food with a modern twist–think your grandma's deviled eggs, but with smoked trout roe and fermented cabbage. Yum. The restaurant prides itself on exciting, unexpected flavors both in their food and their barrel-aged cocktails. The farmhouse chic decor lends to a friendly, cozy atmosphere, and its open kitchen gives everyone something to talk about. If you go, you're going to want to order the biscuits. Locals say they are to die for.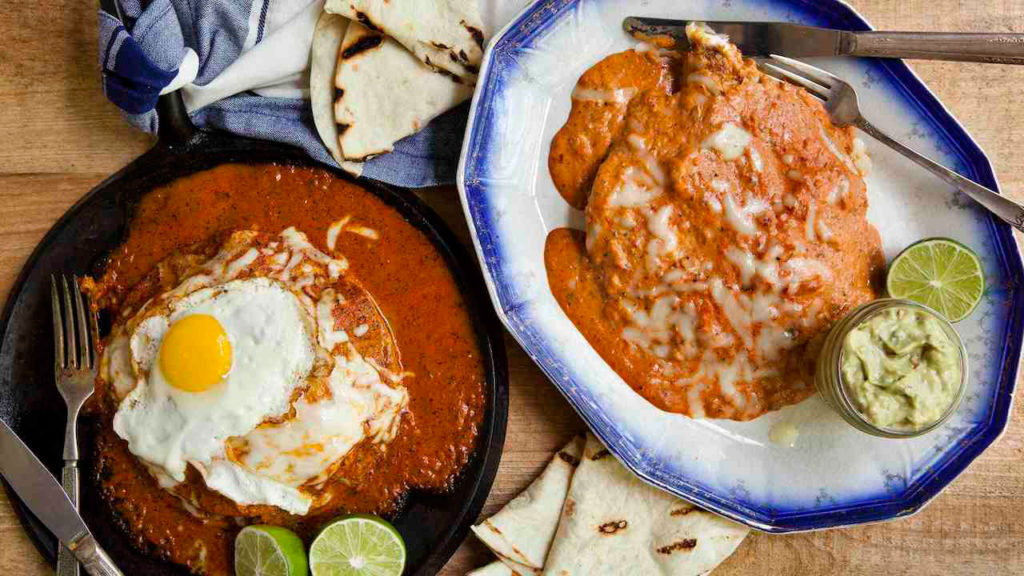 (Photo via Good Taste TV)
Jack Allen's fare is locally sourced and Texan in spirit, each dish revealing the rich history and evolution of the state's cuisine. Come for the complimentary pimento cheese, and stay for the yummy guacamole (made with pumpkin seeds and cojita cheese.) The seasonal cocktails are simply divine, and, hallelujah! they have a menu of gluten-free options.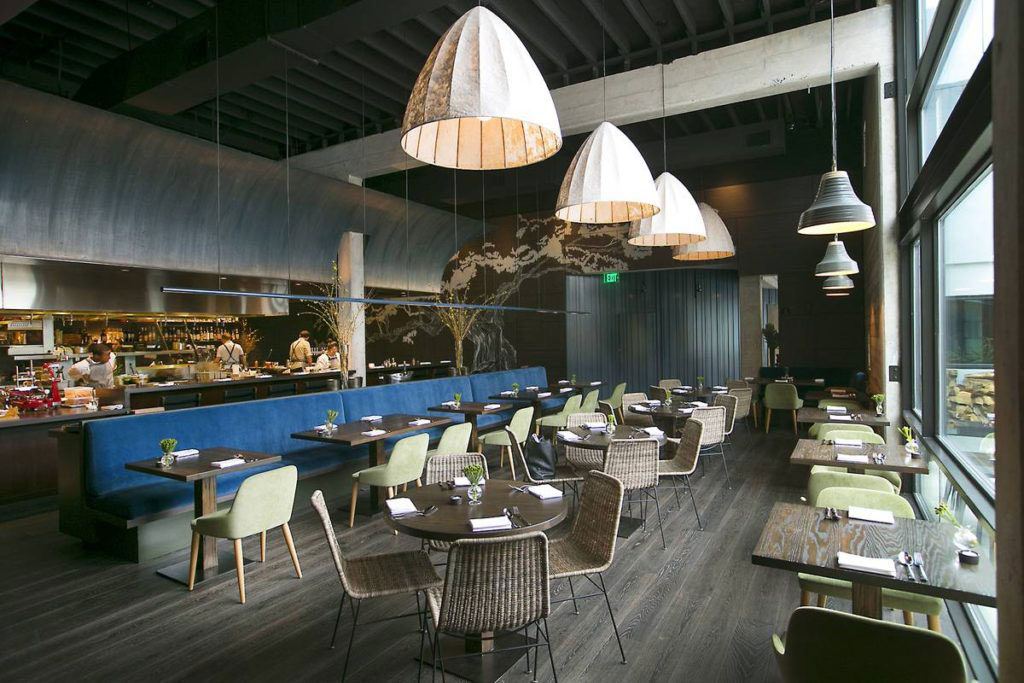 (Photo via Austin 360 Eats)
At Juniper, the north of Italy meets the center of Texas. Be ready for sharing–the old-school yet inventive, classic cuisine is served tapas-style. The beautiful modern decor, spotted with rustic elements, creates an unique atmosphere, and its ambience is said to be on-point. Don't forget to stay for dessert. The restaurant's Milk and Honey dessert is pleasing both to the eyes and your tastebuds.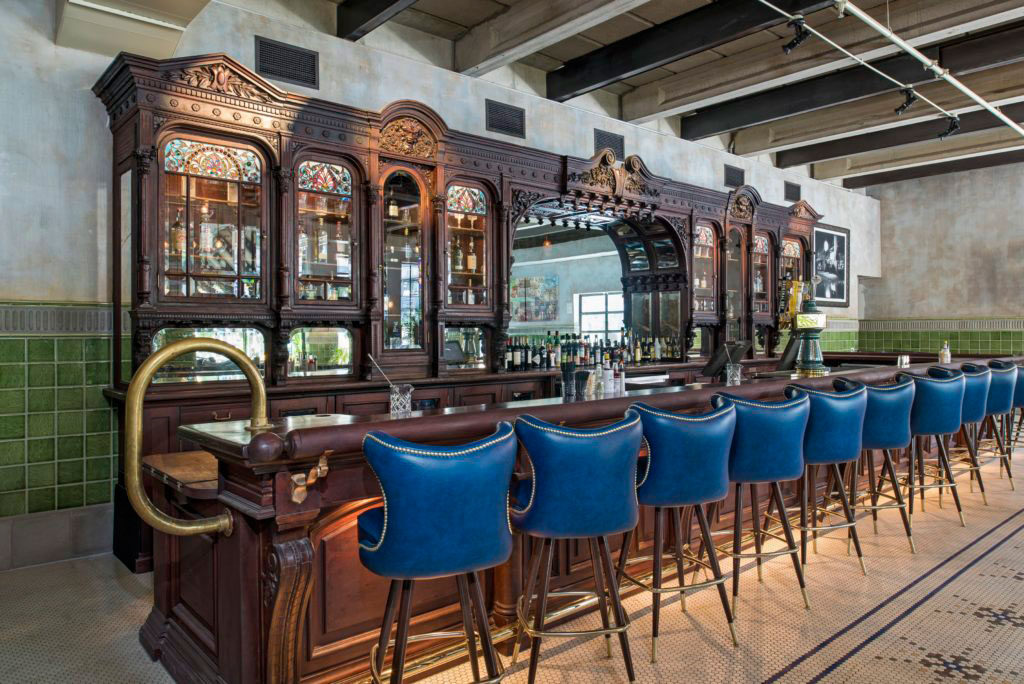 (Photo via Austin.com)
Eberly
The Eberly is the hot new spot to eat and to see. An old print shop has transformed into a beautifully designed restaurant with a study, rooftop bar, and the famous Cedar Tavern bar. (Originally based in New York, the Cedar Bar was dismantled and flown to Austin, where they rebuilt it in 2006– pretty cool, right?) The Eberly aims to "keep Austin weird," and is committed to preserving Austin's soul. The creative clientele help add to the Gatsby-like atmosphere, and the bar is a place to be seen– some would say its people watching is even better than the food.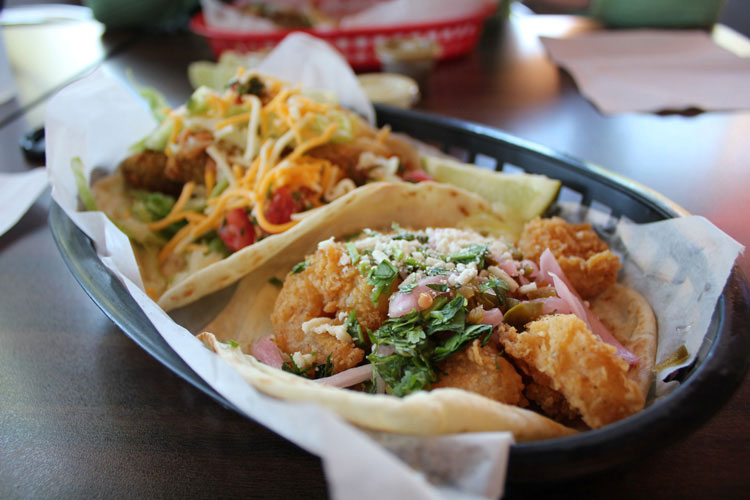 (Photo via Austin.com)
Torchy's Tacos are damn good. Once a food trailer and a vespa, Torchy's has become brick-and-mortar across Texas–their first location being in Austin. The taco joint, who boasts tacos with names like Scallywag and the Democrat, is the epitome of Texan street food. Don't be deterred by the long lines–they move pretty quickly. And of course, of course they have a secret "sacred" menu, so be sure to mingle with the locals to get the low-down.

(Photo via Austin Easter)
Even though it moved to Austin's Market District in 2009, this deli has been serving up sandwiches and treats since 1969. Your Instagram feed will love its cute and girly decor, and you'll totally adore the shop's succulent plants and antique trinkets. (Celebrity secret: Sandra Bullock is part-owner.) Locals say to go for brunch and order the iced lavender latte–you won't be disappointed.

(Photo via Austin Culture Map)
Sway is so cool it doesn't even have a sign. To eat at this Thai fusion eatery, look for the neon pink lotus on the corner of S. 1st and Elizabeth and walk in– the restaurant does not take reservations. The modern and sophisticated space is punctuated by spicy food and communal tables. Everyone talks about the Son-in-Law, a rice bowl with savory braised pork and soft-boiled egg, so be sure to order it off the menu. We've also been told not to leave the restaurant until you get the Thai tea affogato for dessert. Delicious!
(Photo via Austin Culture Map)
The Grove Wine Bar is your new neighborhood destination– come in the morning for a latte and leave at night after a cabernet. The restaurant has great food, but even better wine. When you visit, you'll want to get the menu wine pairings or one of the famous wine flights. Surprisingly affordable, the Wine Bar is the perfect location for date night. Once you step outside, you can't help but feel romantic as you sit on the patio under large, flowy trees and magical twinkle lights. Divine.
Bars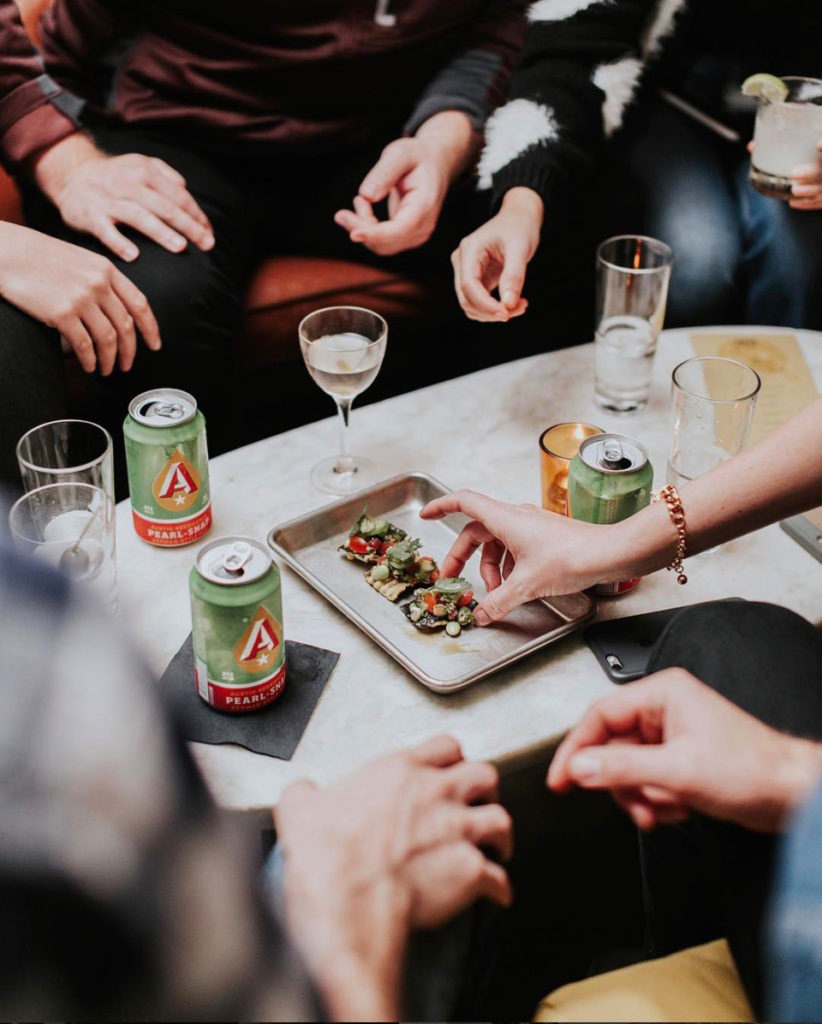 (Photo via Garage Texas Instagram)
Look out for this cocktail bar– it's not easy to miss. True to its name, the speakeasy-esque establishment is actually resides inside a parking garage. Kind of cool, eh? The enigmatic bar is known for its exuberant bartenders who love to shake, shake, shake. Order the Indian Paintbrush when you are there. Known as the official drink of Austin, this cocktail, made with vodka, grapefruit, and rosemary, will knock your socks off.

This downtown joint is known to be local and "chill." Grand and quirky, this place has live DJs and a happy hour every night. In addition to its knowledgeable bartenders and quality cocktails (try the Down the Rabbit Hole!, the carrot based martini!), the bar has an upstairs mezcal room known as the Mexcalería Tobalá. Kick back with a nice mezcal while chomping on bites by Thai-kun, the Whisler's resident food truck.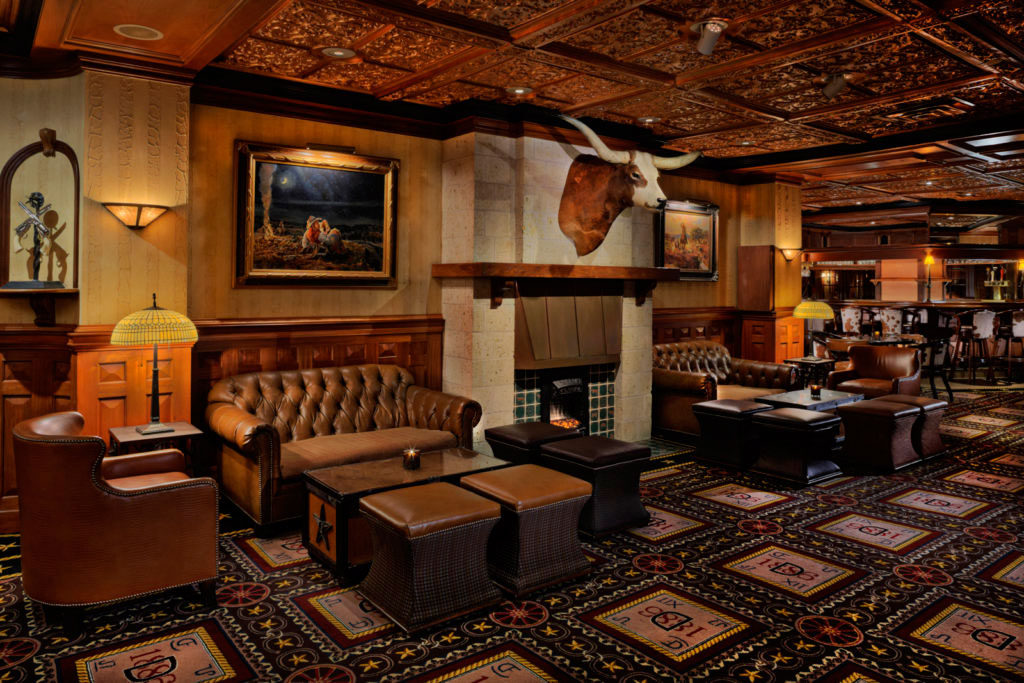 Inside the Driskill Hotel, the Driskill bar is renown for its original architecture (dating back to 1886) and its vintage furnishings. Truly Texan, the walls are full of leather and longhorn heads, and its accents are replete with dark wood and brass. Stop to people watch and you may just see a ball gown or two. Don't forget to visit the hotel lobby–or snack on some truffle popcorn–while you are there.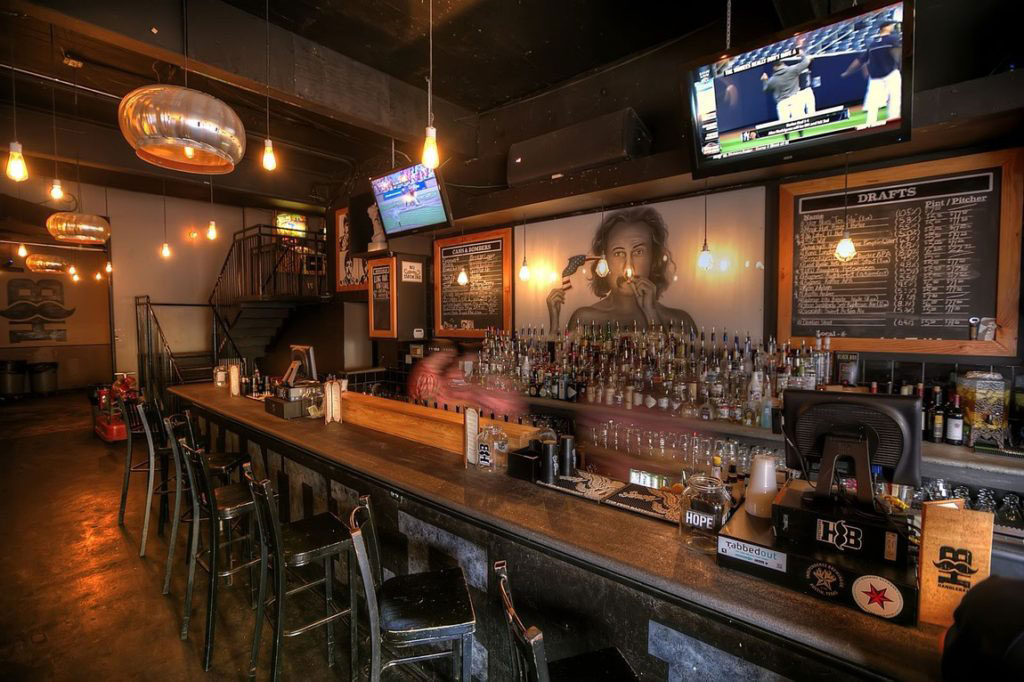 Everywhere you look–moustaches galore! This old-school bar lives up to its name. In addition to its local beer selection and crafted cocktails, this place is known for FUN. Get in on a game of Giant Jenga, or head to the rooftop bar to try out the infamous see-saw. The staff is friendly and ready to help. Stop by the photobooth to make sure you remember the night forever.
Coffee Shops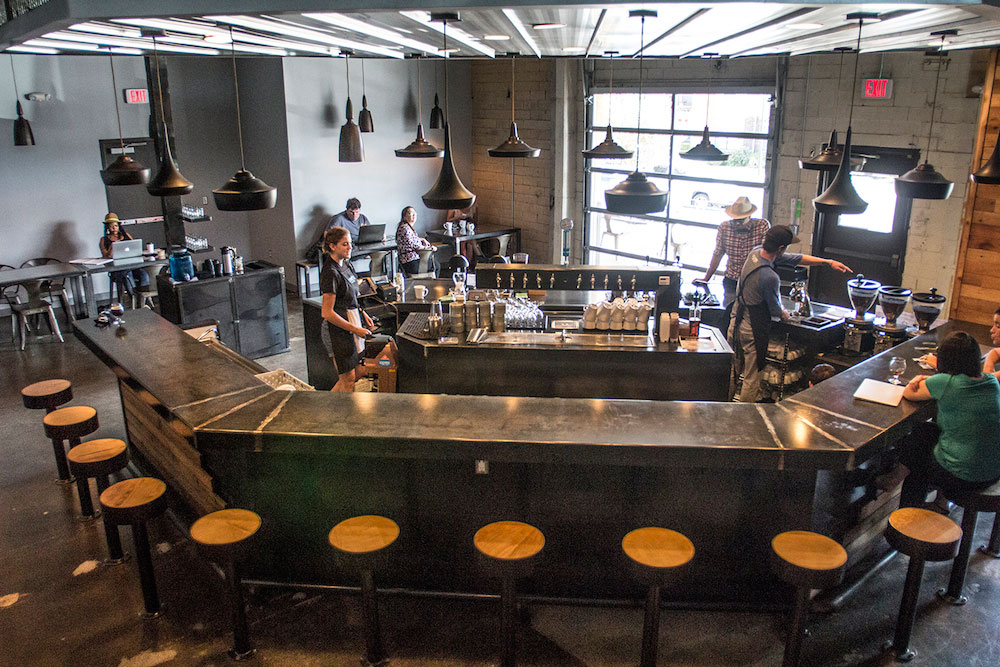 (Photo via Daily Coffee News)
Okay, so this coffee shop has no wifi. What? But believe us, you'll love your laptop free experience. Though the shop sells its coffee online, you have to come in for the signature nitro coffee, cutely named Black & Blue. The space is spacious yet minimal with an outdoor patio and some of the city's best local beer.

(Photo via Hyhoi)
"Our Country of Friends" is this S. 1st Street establishment's motto. The coffee shop, stationed inside an old home, boasts a welcoming, positive, and educational environment. Amazing coffee with amazing service, the locals say. This place hosts communal tables and a lot of outlets–perfect for working away from home. The coffee is good, but you should also try the avocado toast.

The first thing you'll notice about this coffee shop is the iconic graffiti outside its walls. "I love you so much" the tourist attraction reads. And when you step inside, you will feel the love. Jo's has three locations, but each is involved with its annual chili cook-off and pet parade. You have to try the Iced Turbo when you're in town. Crushed ice, mocha, hazelnut, what's more to like? Of course you can get the Belgian Bomber which cuts the sweetness with cold brew coffee. But why not go all the way?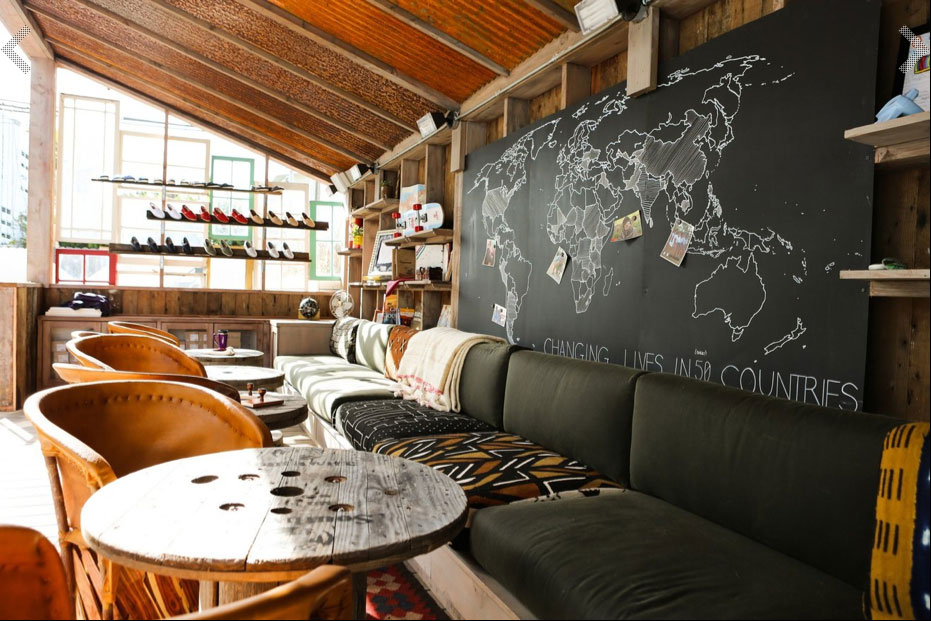 (Photo via Meadow at Dusk)
TOM's brand is synonymous with goodness, and its coffee shop fares no differently. The coffee shop, tucked inside the TOM's shoe store, has a cozy, rustic feel with a cool, laid-back community vibe. The coffee, of course, is sustainably sourced and brewed from organic coffee beans. Better yet, each cup sold gives back 20 liters of water for those in need.
Shopping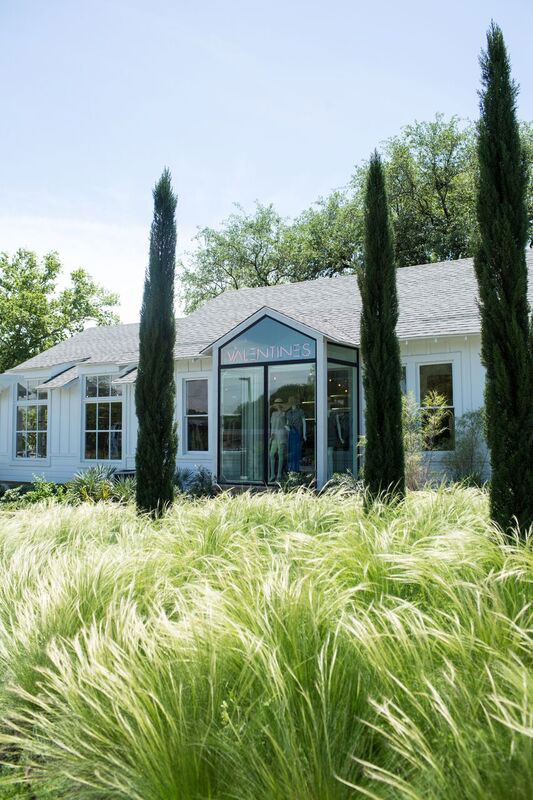 (Photo via Valentines)
Valentines
At Valentine's, you'll find an impeccably curated selection of clothing, shoes, accessories, and home decor. Basically, at Valentine's, you'll find everything. Carrying labels such as J BRAND and Vince, the store is a contemporary women's boutique with an upscale vibe. Head to the website and tune into their blog that will undoubtedly keep you up-to-date on your fashion game.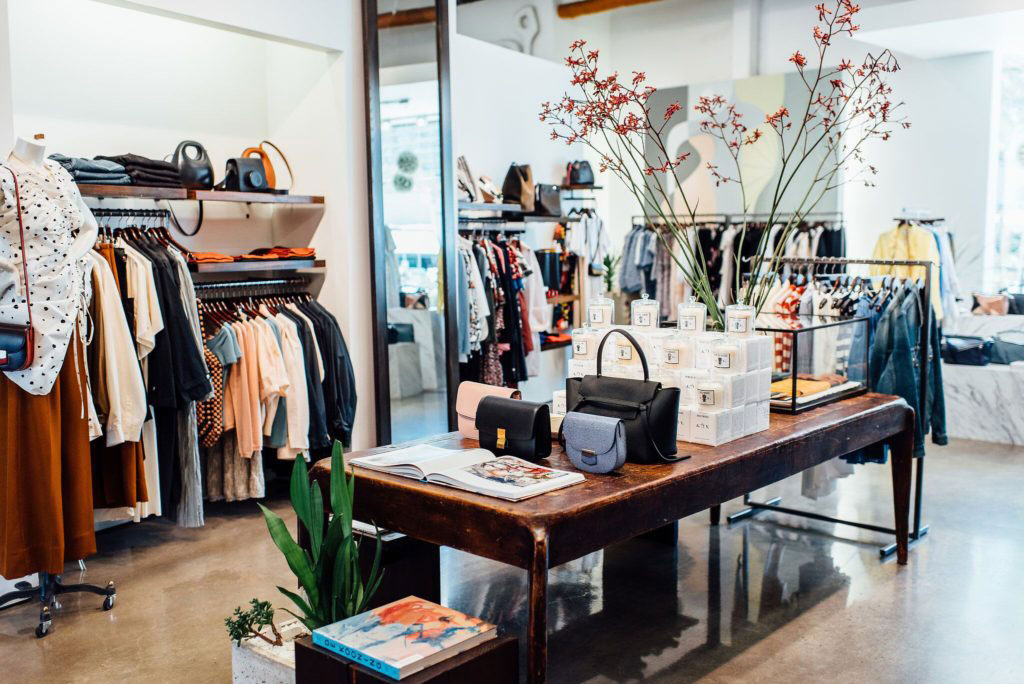 Established in 1979, By George has kept up with new and old fashion throughout the years, and locals call the shop a perfect place to stop by after brunch. Each piece is well worth the price, and everything is organized by look, not designer. The shop offers beer and carbonated wine to keep its customers happy, and there's enough of a men's section to keep boyfriends satisfied.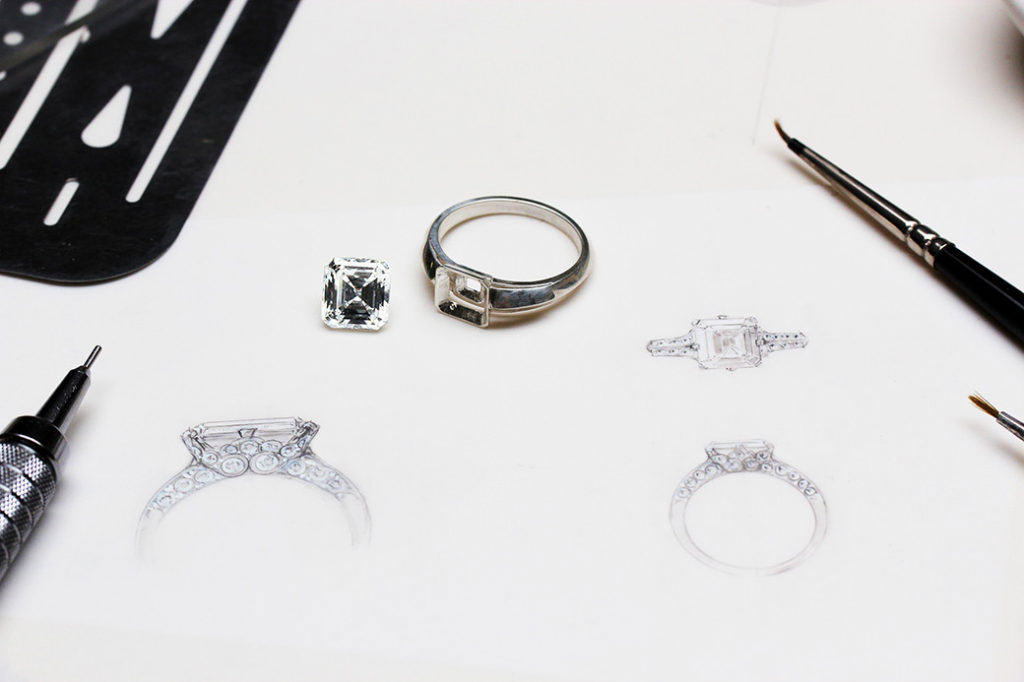 (Photo via Bell and Bird)
What can be said of Bell and Bird? Two lovely ladies, Gertrude Bell and Isabella Bird, have teamed up to bring the best 18th and 19th century jewelry to town. The store is lovely and uncommon, and reeks of custom jewelry. When you go, talk to Cyrus, he's the expert on antique jewelry. Don't forget to follow the store on Instagram to keep up with new acquisitions and stock.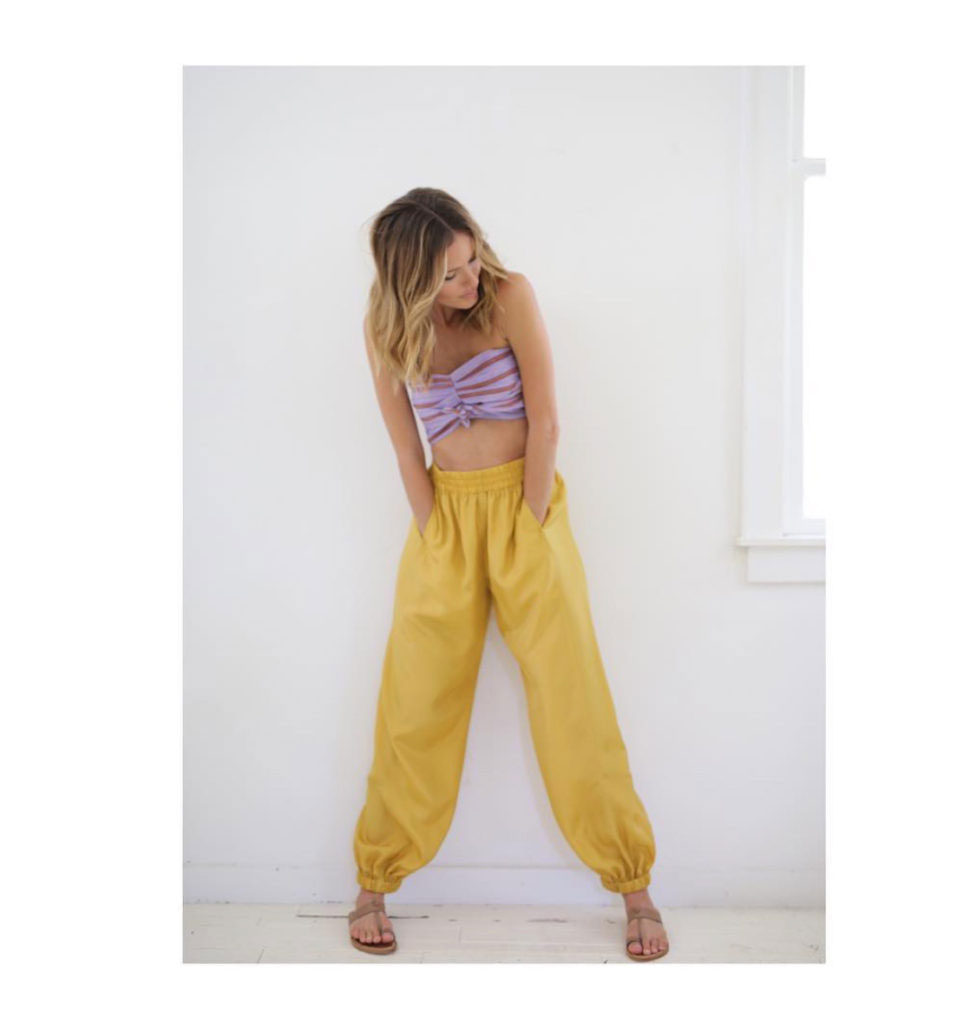 (Photo via Sunroom)
Located in the South Congress hotel, Sunroom combines west coast aesthetic with urban sensibility. The store is chock full of new designers and has an array of options for any budget. Better yet, it has complimentary valet! Watch out, here we come.
Feather Your Nest is Austin's solution to a mom-and-pop's????. Around for more than 20 years, the store grew from small beginnings to a standard of excellence. They deliver amazing service as well as investments for years to come. Shop here and you'll dress your home from start to finish.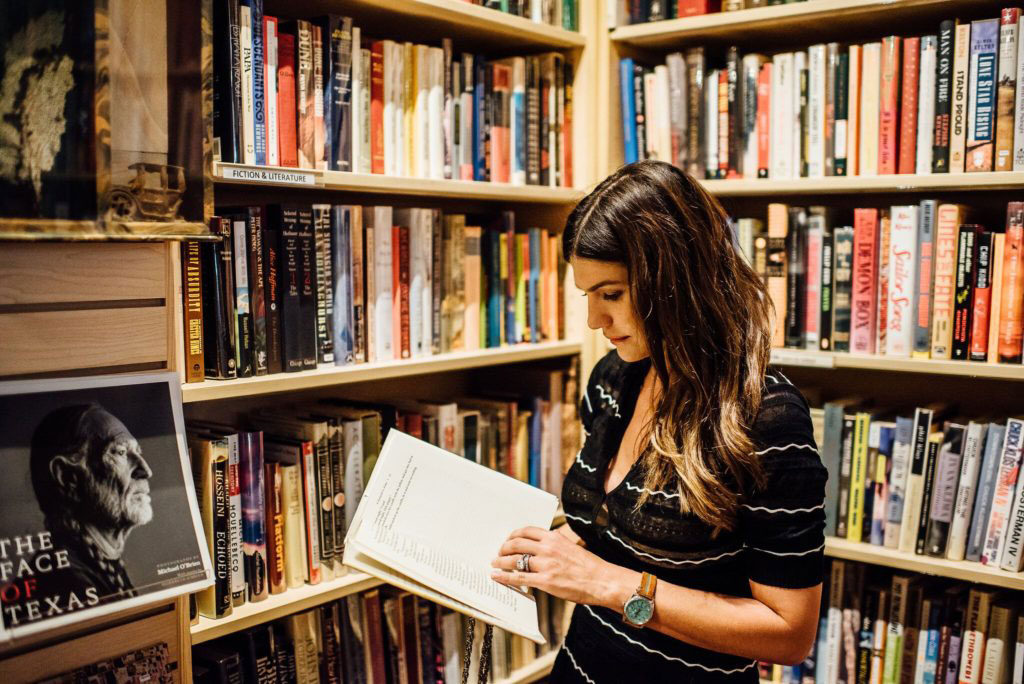 South Congress Books
Book People
Book lovers unite! This bookstore is the ULTIMATE for book fans. Three stories of vast bookshelves, each improving upon the next, what can we say? Around since 1970, Book People has been voted Best Bookstore for over 15 years. You'll find staff recommendations aplenty, and if you look close enough, you'll snag yourself a signed copy of your favorite bestseller. We don't know about you, but we could stay at this destination bookstore for days.
Exercise

(Photo via Barre 3)
Barre 3's creators Sade and Chris Lincoln's mission is to make the world a happier, healthier place. At Barre 3, you'll get a low impact workout that creates lean-toned muscles. The Austin location has free parking (yes!) and showers. The classes fill up fast, so plan in advanced. This workout will leave you sore, but in a good way!

(Photo via Biz Journals)
There's a Soul Cycle in Austin? Thank goodness! This popular cardio party has a cult-like following, and why wouldn't it? Hunker down on your cycling bike while being surrounded by candlelight and high-energy music. Be sure to take a class by Joe–his energy is contagious!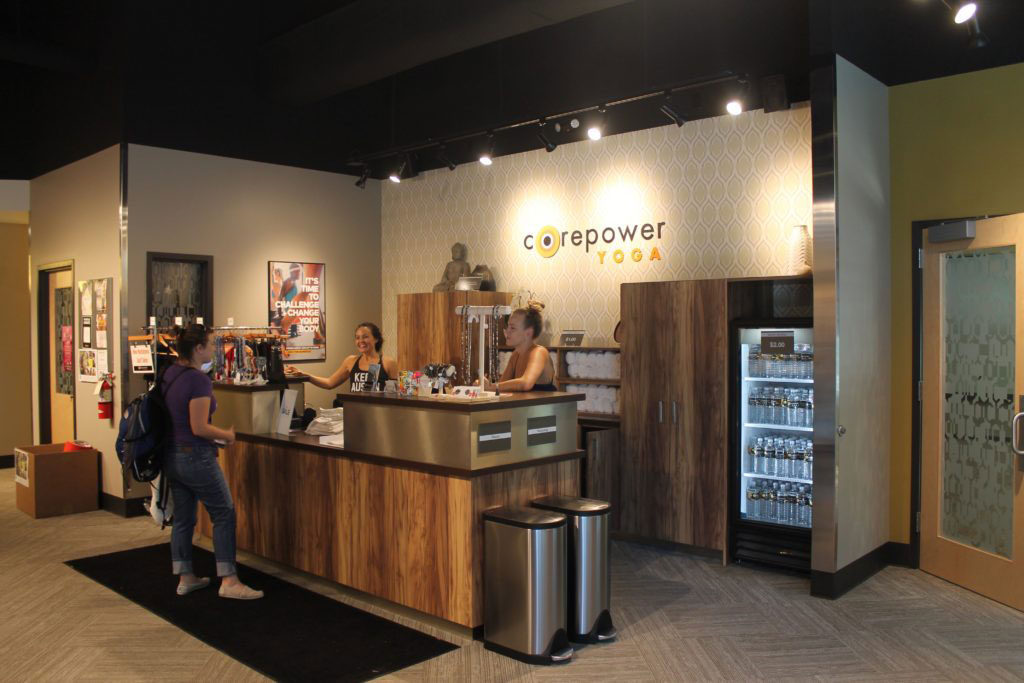 Core Yoga Monarch
At Core Yoga Monarch, be prepared to work every muscle and every emotion. With workouts known to change lives, Core Power is yoga cranked up to 11. Core Power is comfortable for any level, and no one will leave without sweating. But be careful, parking can be tricky during rush hours.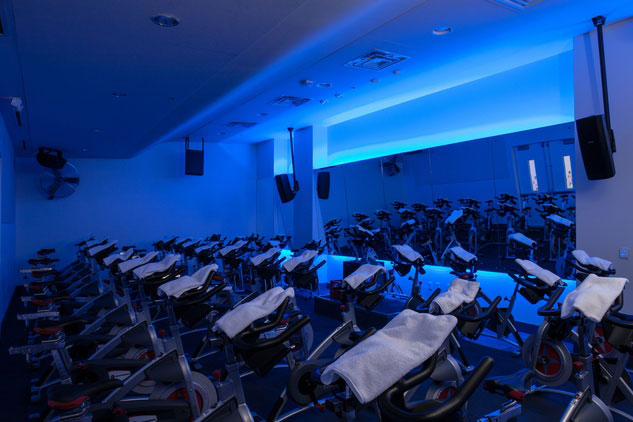 (Photo via Culture Map)
Ride is all about FUN. The cycling joint has great amenities such as hair ties (so important), shoes for rent, and mints. Time flies by at Ride, and everyone gets one-on-one attention. Take a class by JD. His classes are high-energy, inspiring, and authentic.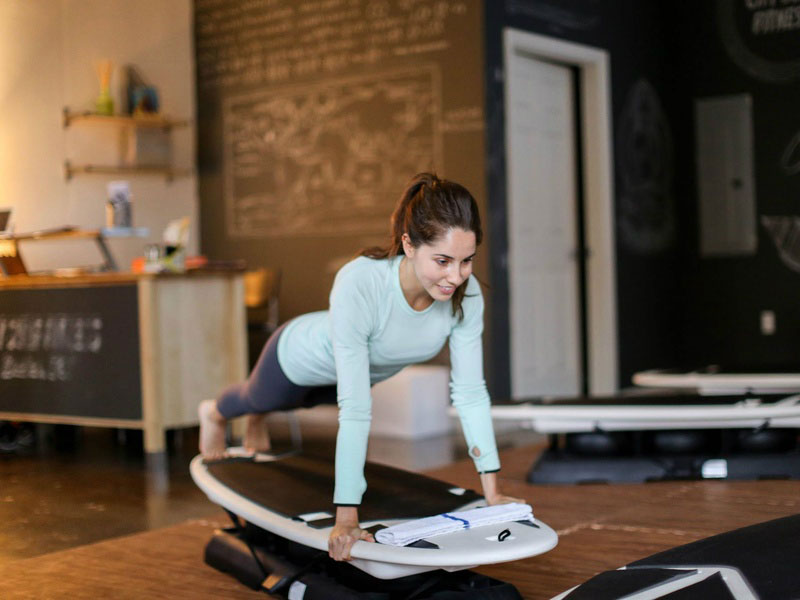 (Photo via Culture Map)
City Surf, the place where concrete meets sand, is a must-go. This is the place to hop on a simulated surf board and leave the hustle of the city behind. With the motto #nobaddays, City Surf's workouts are rooted in having fun and being different. While the main class is a hardcore workout, its yoga-inspired Buddha Board class goes at a slower pace. (If you do try Buddha Board, take the class with Zuzu.) Good news– City Surf is on Classpass.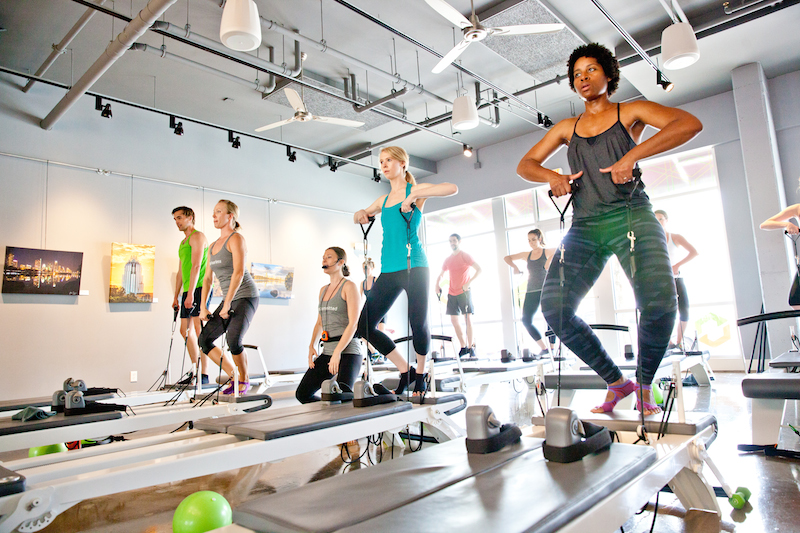 Kor180 offers both pilates and cycling classes at two locations in Austin. You can choose from the Ryde cycling class or the Reformer machine pilates class, and each class is so intimate, everybody knows your name. (Cue Cheers music.) With motivational mantras covering the wall, Kor180 is a workout sanctuary. When you go, take a class with owner Maja. As Maja says, how you work in here is how you live out there.
Running Lake Austin Trail
Lake Austin is a nice getaway from the city where you can watch families boat and waterski or visit the famous landmark Pennybacker Bridge. The lake has a 10-mile trail that goes along the water's edge, from which you can see both nature and skyscrapers. The Lake is known for its vibrant mix of people, so if you can multitask, be sure to people watch while you run. If you go, don't forget to bring lots of water and sunscreen!
SaveSaveSaveSaveSaveSaveSaveSaveSaveSaveSaveSave
SaveSave
SaveSaveSaveSave
SaveSaveSaveSaveSaveSaveSaveSave
SaveSave
SaveSaveSaveSaveSaveSaveSaveSave
SaveSaveSaveSaveSaveSaveSaveSaveSaveSaveSaveSaveSaveSave
SaveSaveSaveSave
SaveSaveSaveSaveSaveSaveSaveSaveSaveSaveSaveSaveSaveSaveSaveSaveSaveSaveSaveSaveSaveSaveSaveSaveSaveSaveSaveSaveSaveSaveSaveSave
SaveSave
SaveSave
SaveSave