Teaching my kids compassion, love, and kindness is a huge priority to me as a parent. I try and meditate with my little ones as often as possible. Meditation can help kids develop better self esteem, help with their emotional lives, help with their sleep, and even improve their focus.

Here are some of my favorite mindfulness exercises to do with kids!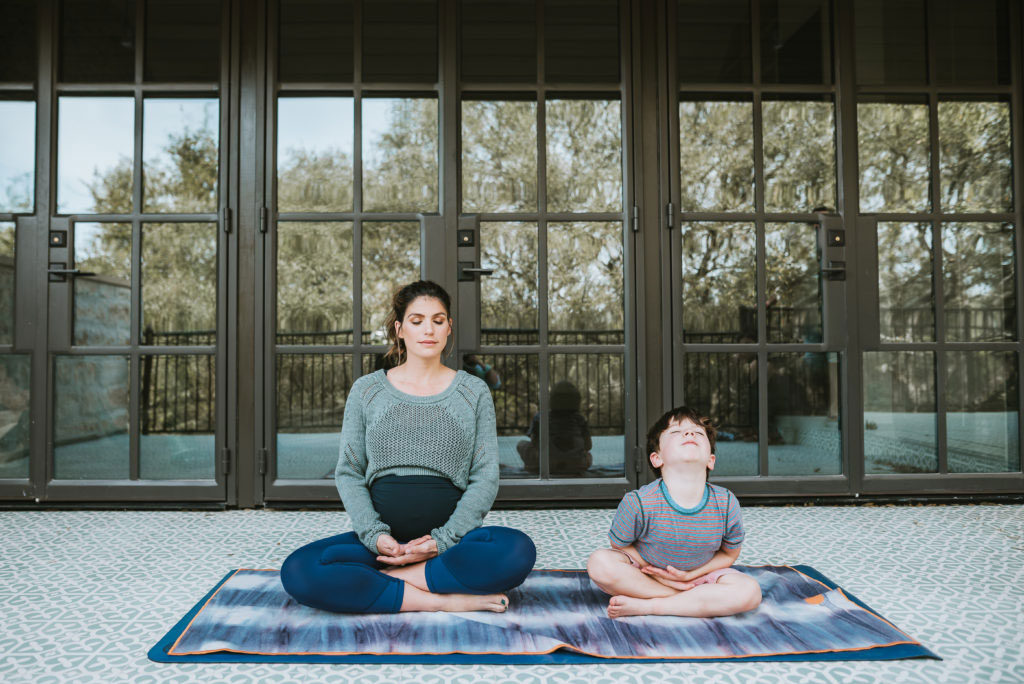 Spidey Senses
My kiddos love superheroes as I'm sure a lot of you can relate. It's a big phase in our home right now, Ninja Turtles and Power Rangers seem to be their heroes of choice at the moment, but DC, Marvel… you name it they love it. That's why the Spider Man meditation is perfect for our superpower-obsessed little ones. In this meditation, kids can unleash their inner Spidey Senses and tune into their own five feelings.
For example, for a touch exercise, give your children an object like a rubber ball or a feather, something they can encompass in their hands. Encourage them to close their eyes and describe to you what the object feels like. Ask them about texture, is the object smooth or rough? Is it heavy or light? Encourage all observations.
Similarly, encourage them to concentrate on what they smell, share something fragrant like a lemon peel or a sprig of rosemary. Invite your kiddos to close their eyes, open their noses, and breath in. Ask them to concentrate on what they smell, the subtleties and the differences between the object and the fresh air and allow them to share their experience and share what they noticed.
Ringing bells is another way to use Spidey Senses. Ring a bell and have your children listen to the vibration. Ask them to stay silent and raise their hand when they no longer hear the sound.
I've found that this exercise has an inherent calming effect, both on the parent AND the child. It allows me to find a moment of quiet and mindfulness, while also teaching my kiddos to connect to the present moment and be sensitive to the world around them. It prompts them to reflect inward and ultimately helps them learn to isolate one sense from another.
Sitting Still Like a Frog
One of my favorite mindfulness books for children is Sitting Still Like a Frog by Eline Snel. Snel has so many wonderful exercises and ideas on how to teach kids the art of meditation. The exercise that I love best is also the one that the book is named for: Sitting Still Like a Frog. In the exercise, kids pretend to be a frog sitting on a very still lily pad. Start by asking them to imagine that if they move too much the lily pad will tip and they will fall into the water. Then encourage them to breathe in and out to watch their tummies go up and down. Your little frogs should then use their senses to observe everything around them. This will allow them to become aware of their surroundings, slowly storing up energy. After about a minute or two (or for as long as you like!), have your frogs jump from their lily pads and tell you a story about what they experienced.
With any mindfulness exercise you share with your children, remember to keep it simple. Mindfulness is a big concept for kids to understand, so distributing the lessons in bite-size, fun pieces helps them get a grasp of meditation a little bit at a time. Not to mention, by going slow it it will help better develop a sense of self awareness and a deeper connection not just to of what is happening around them and what is happening right now.
Have you found any mindfulness practices that you and your kids love? Tell me in the comments!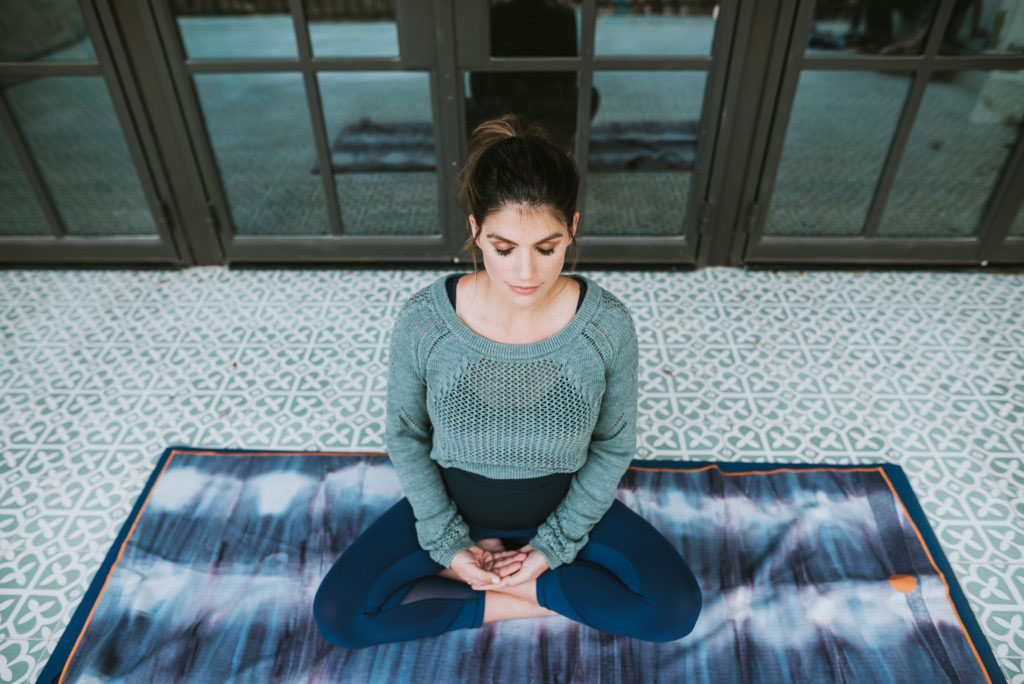 SaveSave
SaveSaveSaveSave
SaveSaveSaveSave
SaveSave
SaveSave
SaveSave