A few years ago, our dear friends came to live with us until they found a new home. When they moved out, they sent us a pretty wild thank you gift: A hive filled with tens of thousands of bees! They are avid beekeepers and noticed that I was constantly peppering them with questions about their hobby. So, they thought they'd give me an opportunity to try raising honey bees on my own. Crazy cool, right?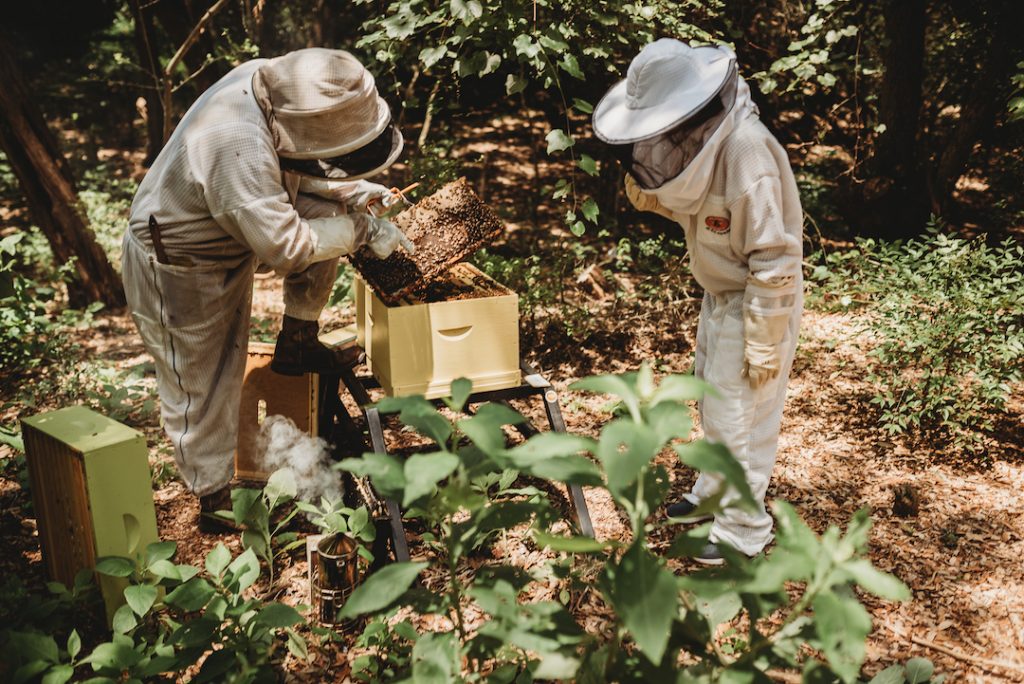 It was such a unique and thoughtful gift. I also had NO idea what to do with them. I reached out to a local bee company for help getting the hive up and buzzing and was surprised to learn that DIY beekeeping isn't mission impossible. Jason Gamble at BeeWeaver points newbies to Facebook to find beekeeper associations, meetings and experts. They can answer questions, help source supplies, and educate you on raising a bee colony. I also learned it's especially important to use local support as factors like weather, disease and parasites are hyper-local and regional experts have a pulse on mitigating these issues. Their expertise can also help you maximize the medicinal benefits of honey and pollen!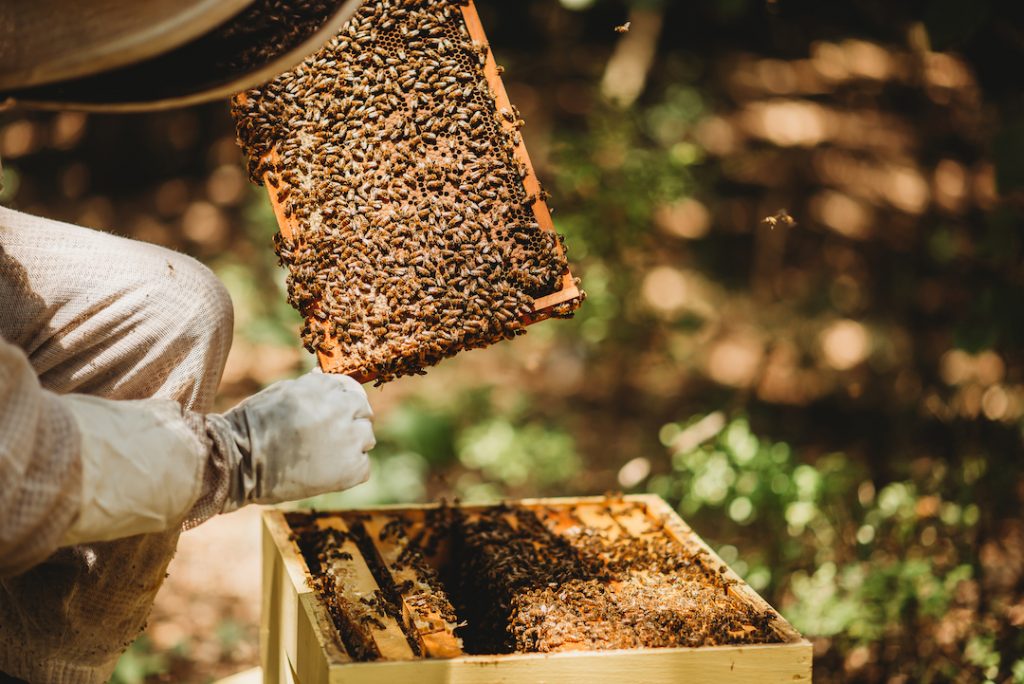 I was a little worried about the kids' safety so Jason also taught us how to interact with bees in a non-threatening way. The ground rules were pretty simple:
Establish a safe perimeter around the hive. We placed the hive in a more wild, secluded part of our yard that didn't risk getting hit by a soccer ball.
Don't swat them or make jerky movements. If a bee flies near you, just leave the area.
Wear light colors around the hive. Bees associate dark clothing with predators like bears.
It's been nearly two years and we're still sting-free (fingers crossed!).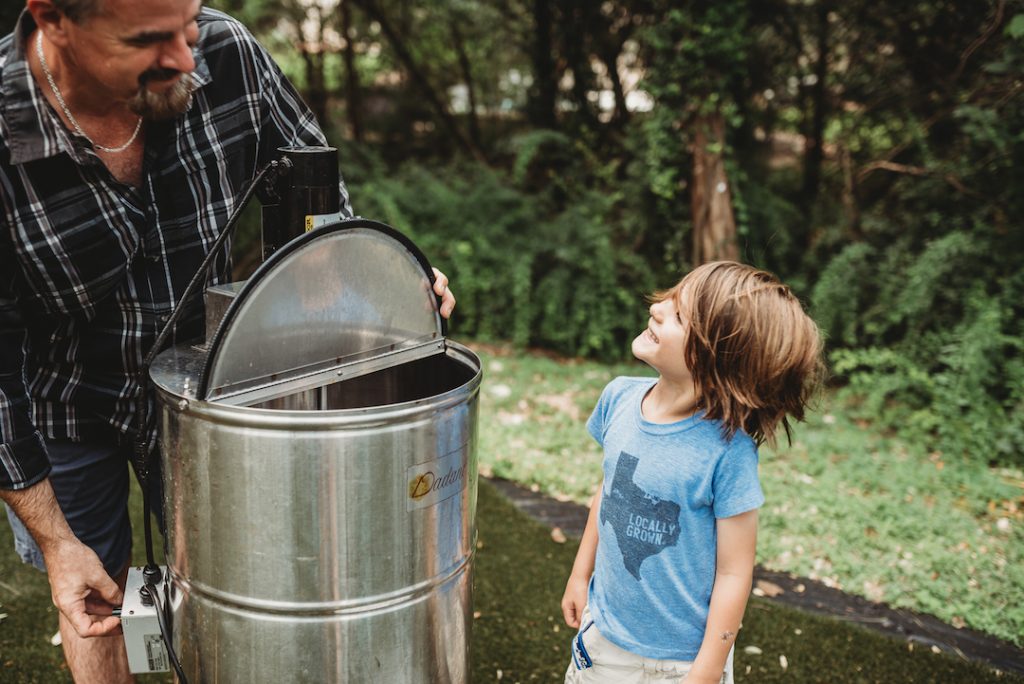 As I've learned from having chickens, it takes time and love to get what you want out of it. In the case of bees, you want honey, and it takes an entire year for a home hive to give you the good stuff. Here in Texas, honey is harvested in the summer months, so we just harvested and jarred our first batch. This year we got 2.5 gallons of honey, which is a lot of honey! After eating our fill, we are also using the beeswax to make chapstick and food wraps. I'm also hoping to give friends and family a bee-themed gift box with fresh honey and homemade beeswax balms and candles this Christmas.
I love learning about growing food and raising animals—even the mess and heartbreak (RIP Betty White)—so the hive has been a fun way to teach the kids about how important bees are to the earth. Experts say one out of every three bites of food we eat depends on bees, since they pollinate everything from apples  and berries to zucchini, almonds and even coffee and chocolate. These little guys make a big difference in our lives!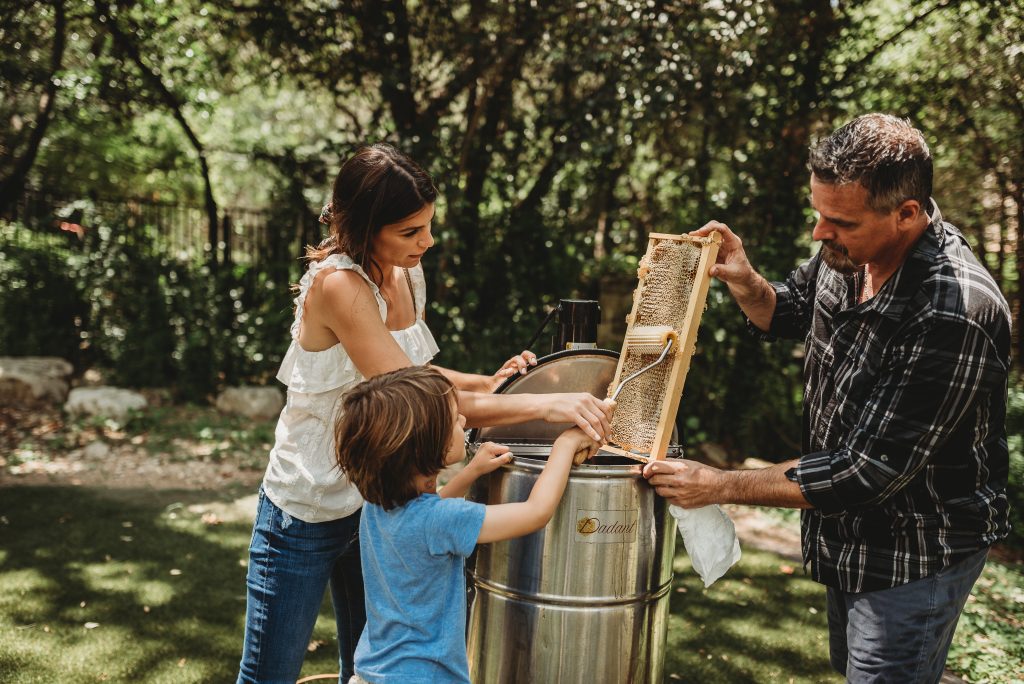 I like to think we are helping out a little bit by raising our own hive. Plus, it makes me so happy when I see our bees buzzing around the garden, enjoying the nectar and pollinating with purpose. I realize not everyone has the time or space to have a beehive—we certainly didn't before we moved to Austin—but there are still easy ways to help out your local bees:
Create a bee-friendly garden
Bees are fans of native wildflowers, flowering herbs, berries, flowering fruits and vegetables. Select plants with long blooming cycles, so the bees will have plants to come back to, again and again.
Avoid pesticides
Spraying your garden or lawn with synthetic pesticides, fertilizers, and herbicides are all harmful to bees. Instead opt for organic pesticides and only spray at night, when bees are least active.
Plant trees
Bees also love trees. Fruit trees, crape myrtles and maples are just a few of their favorites. So planting trees in your yard or throwing a tree-planting party in your community is beneficial to everyone.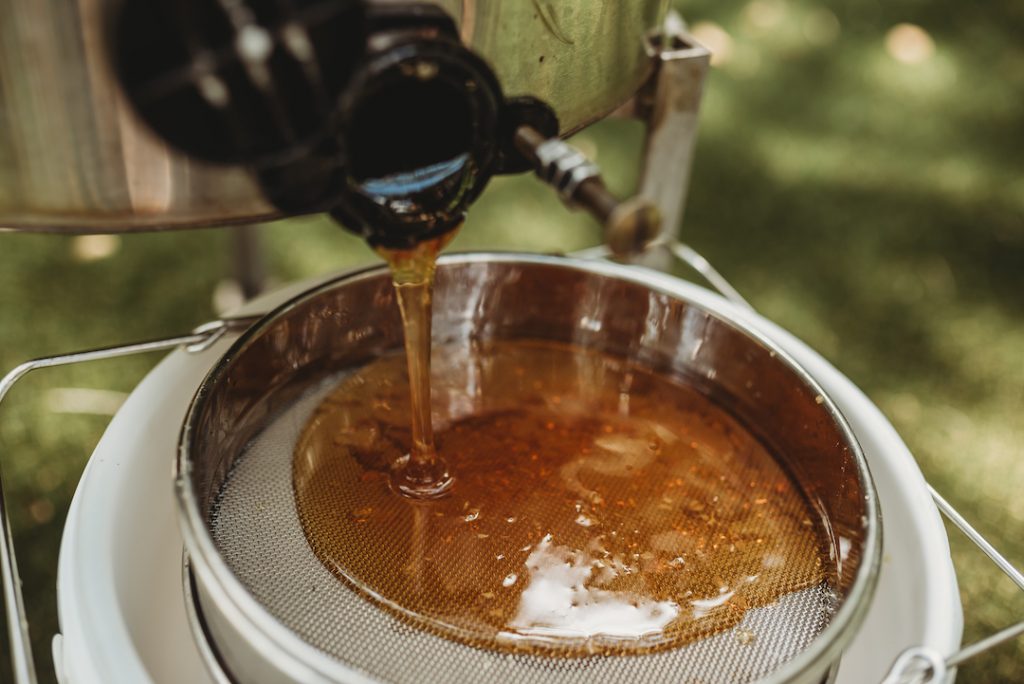 Urban homesteading is still new to me and I'd love to hear any of your stories or tips. Let me know if you've ever tried raising bees or any other animals in your backyard in the comments below!