Exercise is one of the things I always carve out time for, because I feel like a better person—for my husband, my kids and myself!—when I'm able to work out on the regular. Yes, I work out to keep my body in shape, but I also workout for my sanity. Being a mom of three kids under six, exercise has become an incredible stress release.
One of the added stresses is finding a workout class that totally speaks your language—and it's even harder when you're in a new city. While I love living in Austin while my husband films on location in Vancouver, it can be a challenge to find new spots. Being in a routine helps keep my wellness game strong, but when I'm in a new city, it's like starting from zero: Finding clean eats can feel like a treasure hunt, and discovering the perfect workout even more so.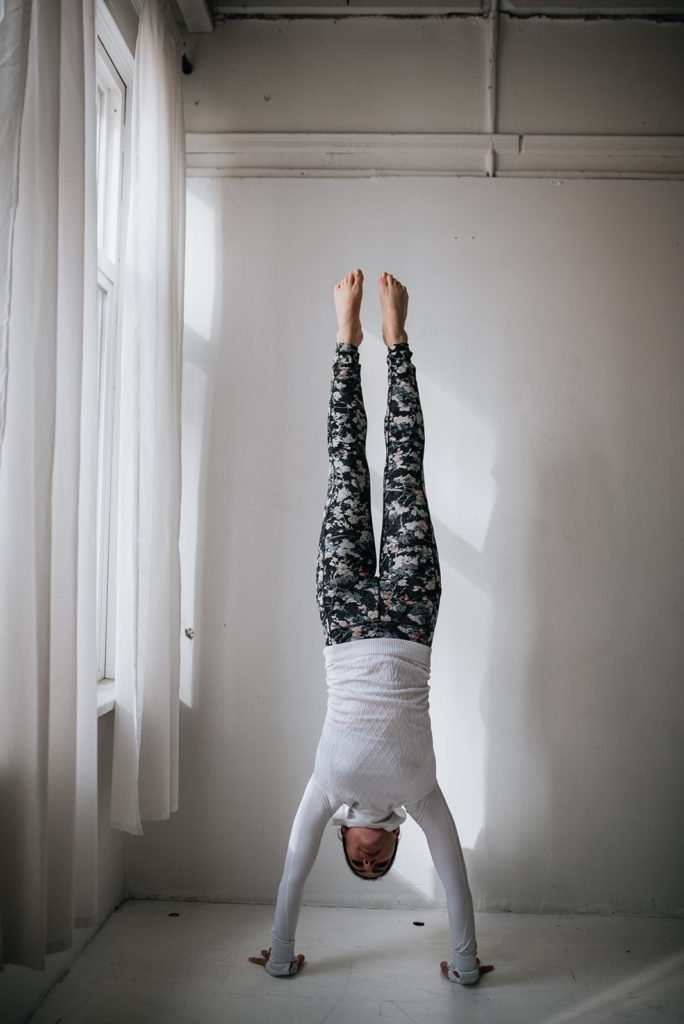 But when it all works out, it's magic. When I lived in Vancouver, I stumbled upon a spot where they make the best almond milk latte in town and serve up the best workout class. I was instantly hooked, and TURF quickly became my new obsession. I signed into one of their workout classes, aptly named the A.S.S. Class (which stands for Absolutely Sleek and Solid!). The instructor, Michelle K., is tiny, but fierce. Needless to say, the class kicked my butt (no pun intended), which I had been craving since it had only been six months since having Odette.
Our bodies provide a home for us throughout our entire lives, which is why our relationship with our bodies is so important. Here's the thing about exercise: It can be difficult, and it can even feel defeating at times. It's typically the first thing to come off of my schedule when one of my kids is sick, or if I'm needed by my family. This can lead to a vicious cycle, of not feeling like the exercise is working, or the feeling like the image that looks back at you in the mirror is not up to your personal standard of perfection. Our bodies provide a home for us throughout our entire lives—not to mention, our bodies might even be the first home our children will ever know—which is why "fine-tuning" our bodies is so important, because it slowly reminds us about how strong we are from the inside out.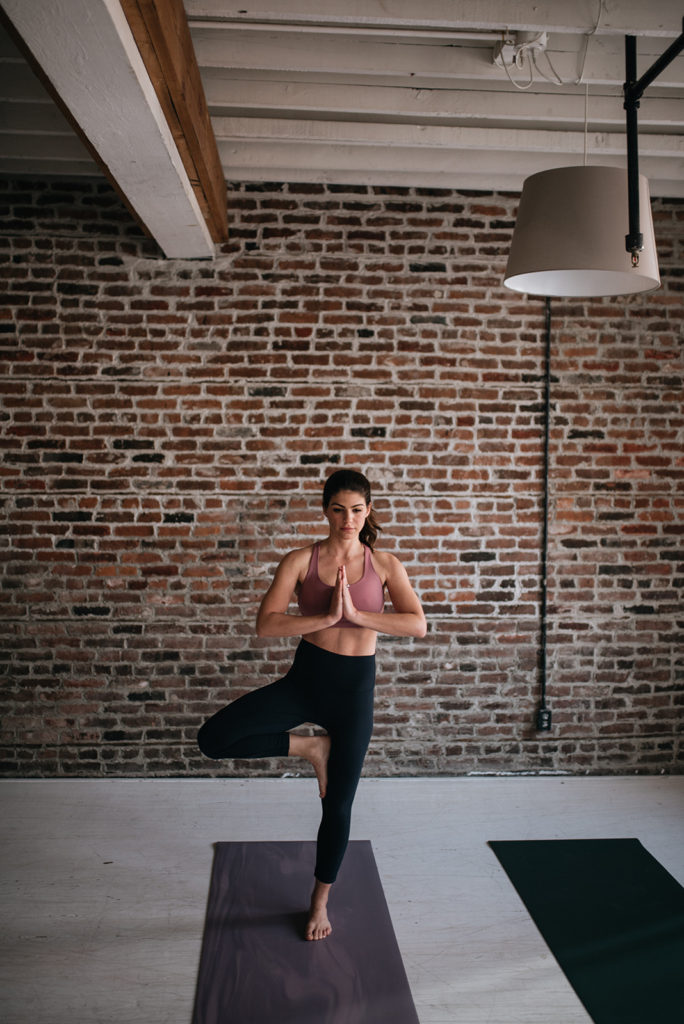 Exercise is not about the finished result, it's about the small wins. It's a journey. It's about showing up, sweating it out, and taking some sacred space. Hell, it can even be about the endorphin rush. Whatever it is for you, here's one thing I know for me: It takes consistency, it takes being comfortable in the uncomfortable, and the rest is all about having fun.
I love this quote by Brene Brown, which I often think about when starting a new routine: "Vulnerability is about showing up and being seen. It's tough to do that when we're terrified about what people might see or think."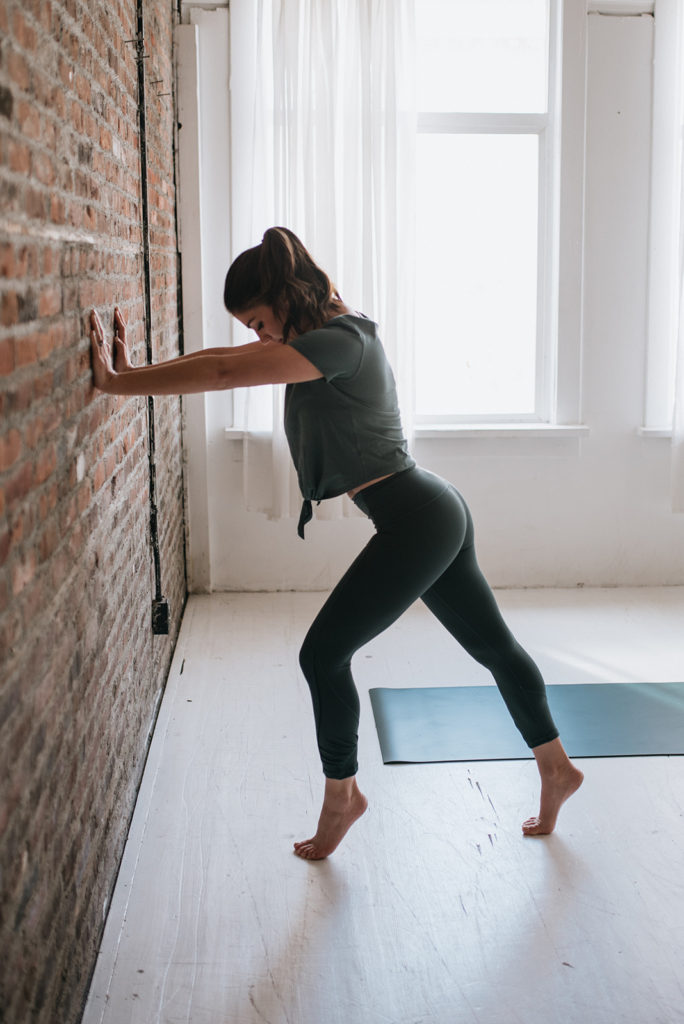 So, as I mentioned, the month of May here at Now & Gen is all about Body Positivity. I thought there was no better time to kick off the first installment of my workout series, Mindful Movement, with you. There will be a new episode every month featuring a fitness routine that has helped me get my post-baby body back, or has just helped me get out of my own head and feel like I've done some much needed self-care.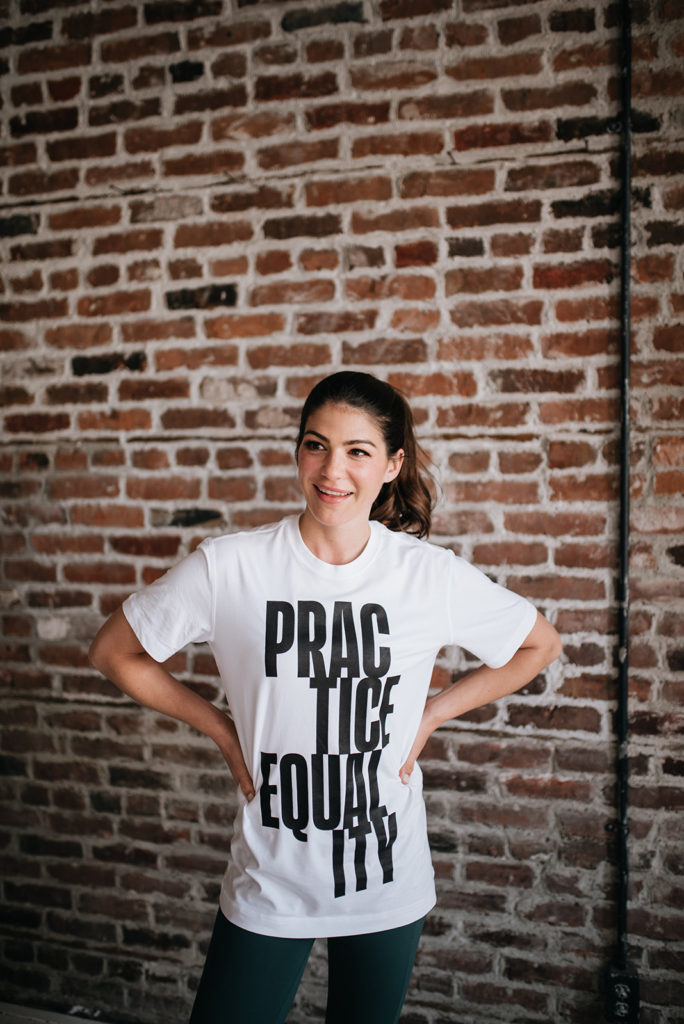 I created these videos so you can work out with me, too, and find what helps you feel good in your body and mind. No matter where you are on your fitness journey, whether you're just starting out or a seasoned athlete, this workout was designed to get you moving a little further out of your comfort zone and closer to loving yourself from the inside out.
From grabbing the kids and heading outside for a run to the classes I love, check out some of my favorite ways to work up a sweat, clear my head and get some positive energy. What's your go-to workout? I'd love to hear, so share it with me in the comments!
(Disclosure: Make sure you consult a doctor before starting any workout routine!)
And take a look into Michelle's amazing world here