My hands and my breasts.
They're the two parts of my body that—even on mornings when I look like garbage and the kids are throwing tantrums—I can say without an ounce of hesitation that I love. It's taken me a long time to get there, but it's because my hands remind me of the three babies I've held, of holding Jared's hands on our wedding day, of the meals I've cooked for my family. And my breasts, well, had you shown me a picture in my 20s what they'd look like at 37, I'd probably be surprised. They may not be what they used to be, but they're reminders of my life's milestones and markers, and all the things I've gained—three beautiful kids and a wonderful husband. Having fed my children with them, my breasts empower me, and these days I can embrace them fully for it.
Maybe this is TMI, but I'm telling you all of this because I'm fascinated by how the things we love about our bodies change—and our confidence changes, too—as we move through life. That's why this May I'm focusing my energy on body positivity and how we can all be even just a tiny bit happier and more confident in our own skin.
Look, I've got my hang-ups too. I have a love-hate relationship with my stomach. I work hard for my body but I'll never look like I did before children. And I do hear every now and again: "Your body looks great…for having three kids!" As women, our bodies are susceptible of judgement from strangers, family, even friends. After kids, are we just supposed admit defeat and let ourselves go? Or do we use our beautifully aging bodies as our own internal GPS system, navigating where we can show up for ourselves, invest in our self-care, and prove to the universe that we love ourselves enough to carve 60 minutes of "me-time" every day to go for a run, even if our babies come along for the jog?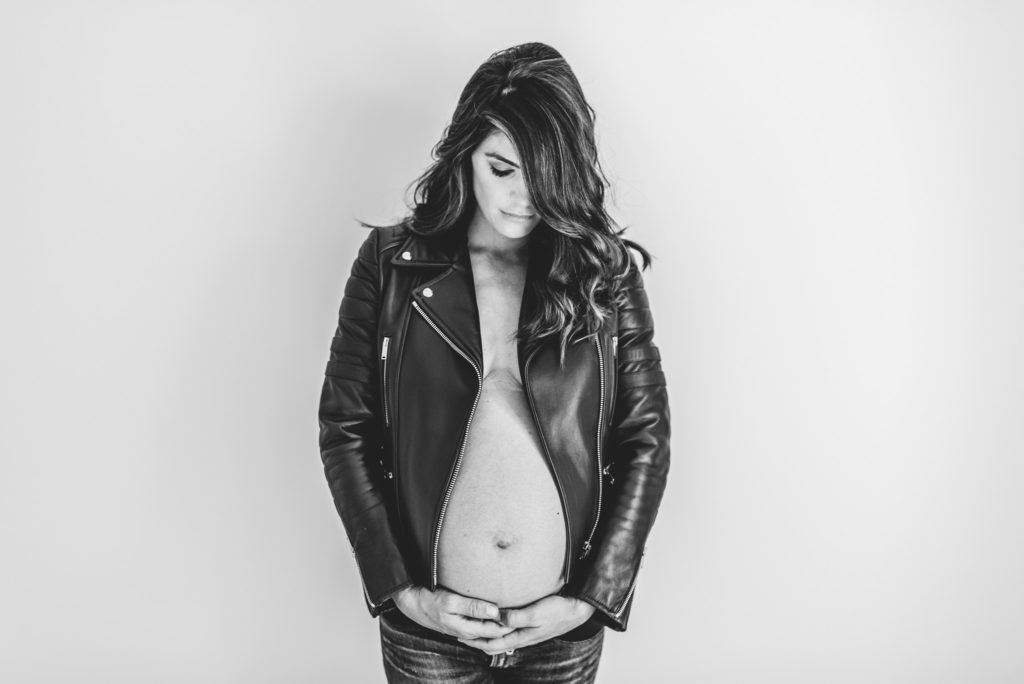 At 37, I'm asking more questions about self-love and how that plays in with my relationship to my body and myself. In my 20's, it was easy to take time for myself, but as a mother, I can't help but feel selfish if I want to run to a workout, a massage or just some quality "me time." We're told that we're selfish if we take that time each day to connect with our bodies. But is it really self-involved to love ourselves enough, so that we can show up and be better for our families, our husbands, and our friends?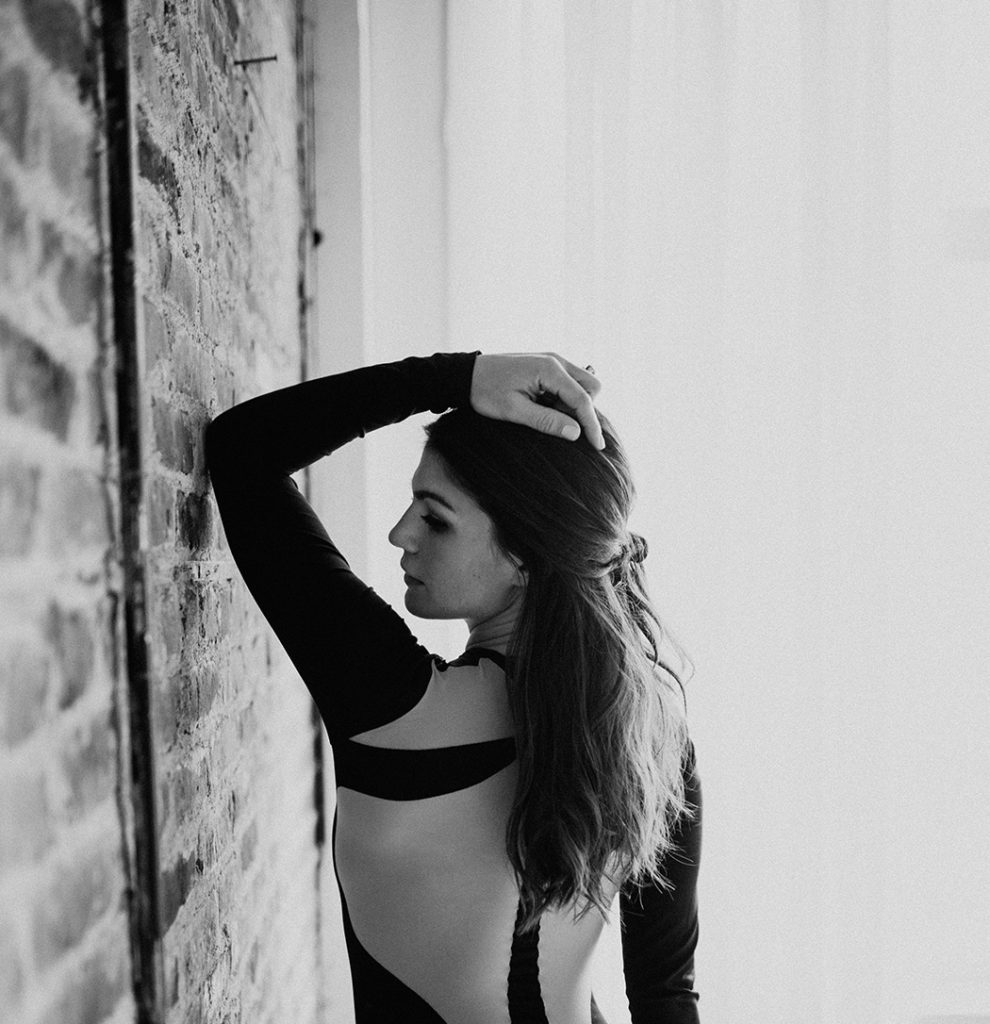 I don't think so. One of the truly great things about getting older is that I can embrace the fact that being sexy doesn't have to be about being a perfect 10, putting on a ton of makeup, or having perfect breasts: sexy is about being confident in our journey to becoming whole. I actually feel my most beautiful in a casual chambray shirt, a good lip balm, and an unapologetic sense of self love. My own personal courage comes with knowing that, contrary to what I have been conditioned to think, my body is not my masterpiece – my life is. My family is. Letting go of the idea that our bodies are the only thing we have to offer the world brings a sense of freedom – and a sense of peace. We are a work in process: no one feels perfect, nobody feels like she completely belongs, and I don't know one woman (yep, even Oprah) who feels like she's got it all figured out. So here's to being messy, and complicated, and afraid, but dancing through the storms and the sunny days anyway.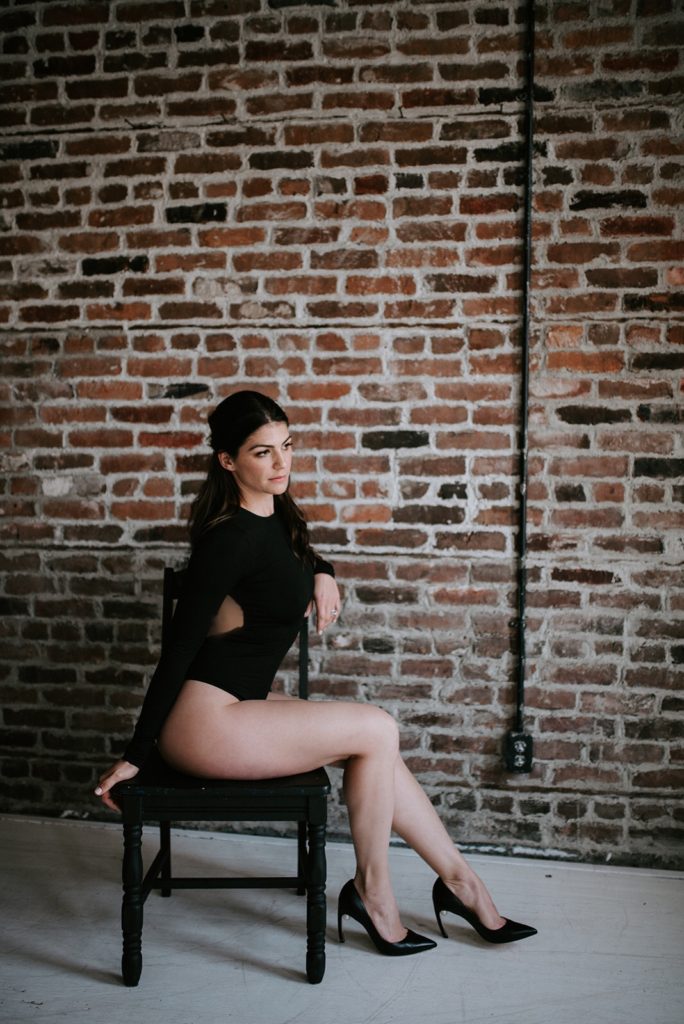 This month, let's have some #realtalk about all the things that come along with body image, from intimacy to relationships to embracing your post-baby body. I'm looking forward to diving in with you, because loving yourself is a process. I by no means wake up each day with extraordinary self-esteem, and sometimes it's the small victories and subtle ways in which we are kind to ourselves that make the difference. All we can do each day is get a little closer to feeling whole, so here's to getting more confident every day.