This is a sponsored post in partnership with the Nexcare Brand. All words and opinions are my own.
When I was growing up in the Bay Area, we played outside constantly—climbing trees, making up games, riding bikes, you name it. My parents pushed us to go, go, go, to get out there, explore and be curious. With their guidance, I grew up with a fearless spirit that took me from the mountains of Montana to the bustling streets of New York City, then to pursue an acting career in Los Angeles, to most recently moving my family to Austin, and exploring a million places in between.
That's something that I'm trying to instill in my three kids, too: nurturing in each of them a brave spirit that will inspire them to live authentic, independent lives. Teaching them to be fearless is definitely a work in progress for me—like any parent, I can't say that I relish the moments when they scrape their knees or fall off their bikes— but falling down is part of  this crazy thing called parenthood.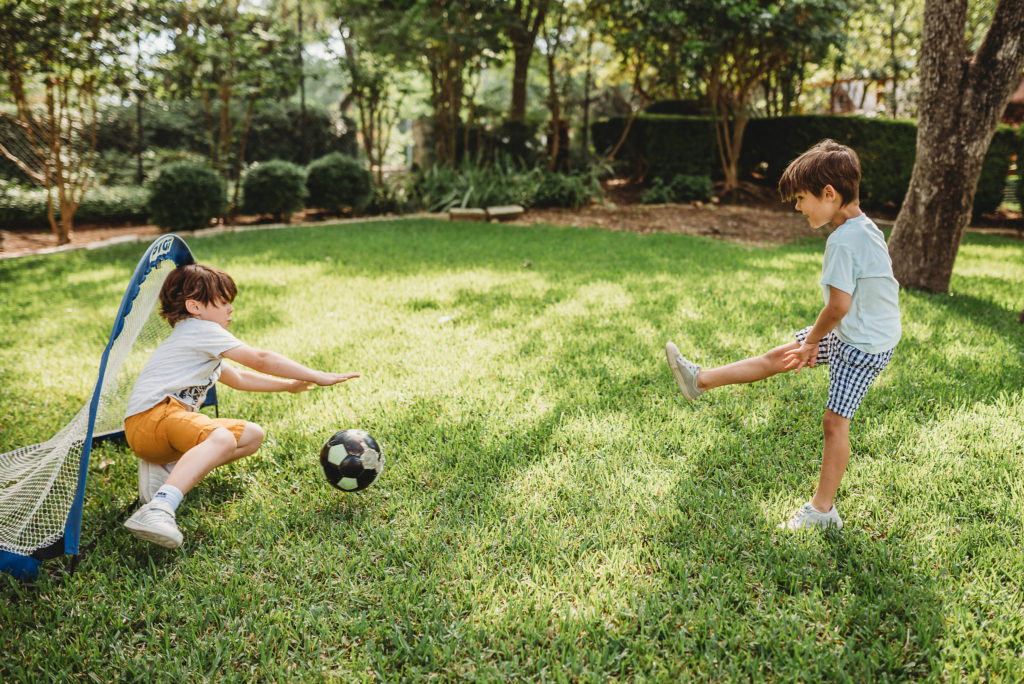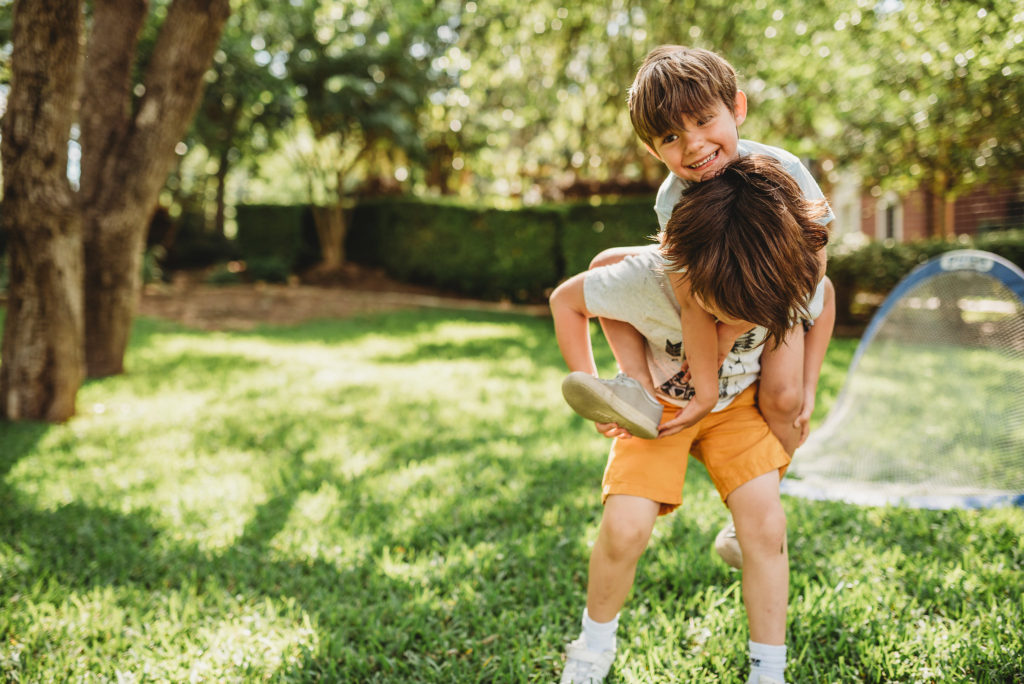 As my partners over at Nexcare know, a full, well lived life comes with some bumps, bruises and #ToughLove along the way. I know my kids become more confident and self-assured every time they learn to pick themselves up after a fall, only to find that they're climbing higher, riding faster and loving both their successes and failures equally.
With that in mind, I'm sharing my advice for building resilience in kids. These are the things I try to keep in mind with my little ones, and hopefully some of them will ring true with you, too: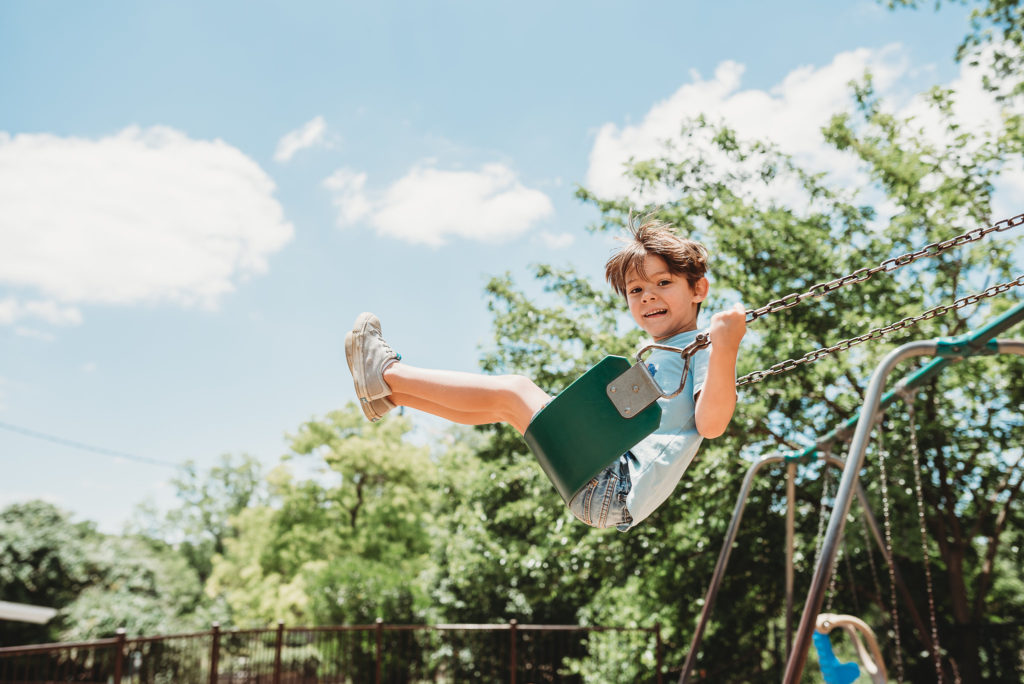 Don't be afraid to fail. I make sure that my kids know that failure is not only okay, it's simply part of life. Instead of focusing on the negative, I try to instill that failure is a great way to learn a lesson. It helps them to build confidence and to know that no matter what obstacles come their way, they can face them with strength and grace.
If at first you don't succeed, dust yourself off and try again. The hardest thing after a failure is to get back on the horse, so to speak. Even if it's something as small as getting a math problem wrong on their homework, I encourage my kids to give it another go—and instill in them that not trying at all gets you nowhere, where trying at least gets you somewhere. Trying is the first step toward becoming fearless.
The great outdoors are your friend. I mentioned earlier how we were always outside growing up, and I make sure that my kids get as much fresh air as possible. These days, there's the temptation to let them play on screens for hours on end—but there's nothing quite like the joy of discovery in nature. And exploring the great outdoors naturally feeds kids' curiosity, bravery and toughness. I even try to make fresh air time a family affair and sometimes, I'll even go for a quick run with them while the kids ride their bikes.
Hard work builds character. My family is very fortunate. We live in a great city, we're able to travel and we have a wonderful support network. But my husband and I have both had to work really hard to get where we are, so we make sure our kids don't take the things we have for granted. I'm a big believer in responsibility, so my kids have been taught that if they want something, they have to work for it.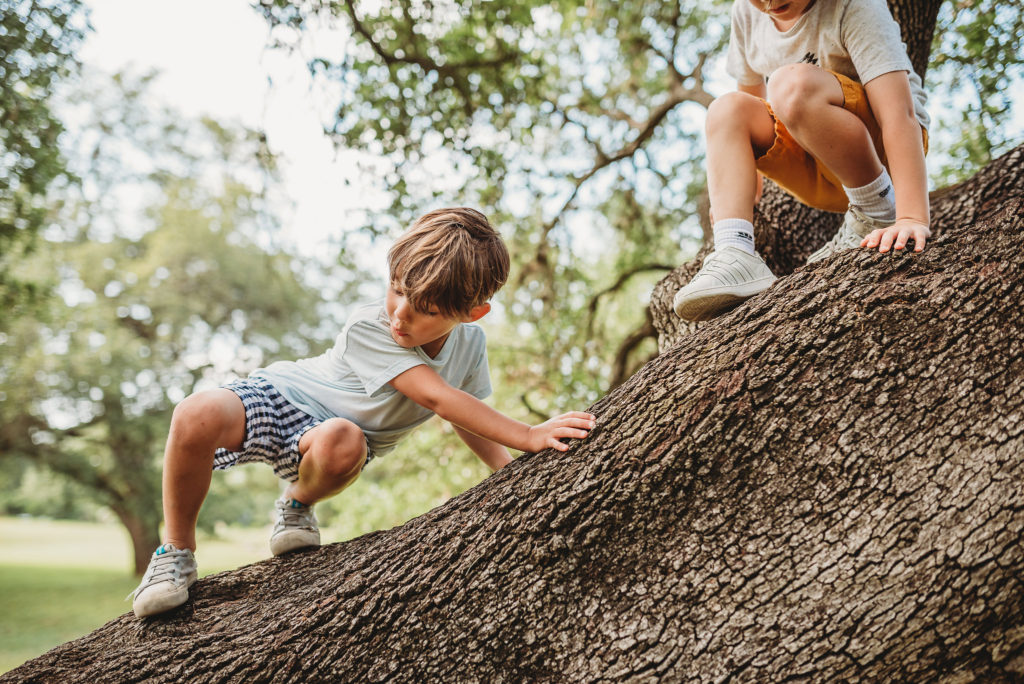 Be true to yourself. I say this for both parents and kids: I've always found that the best way to lead your children is by example, so I try to be authentically me around my kids as much as I can. I'm open and honest with my children, because I think that they, in turn, will learn to be open and honest with themselves and others. That's the first step toward being authentic and independent so hopefully my kids are on their way.
So, to celebrate life's cuts and scrapes, I'm doing a giveaway where 1 winner will receive a Ninja Kit and a supply of Nexcare bandages! Entry details are up on my Instagram, so head over to my platform by clicking here. Good luck!