"Self care" is a buzzword that people toss around a lot these days—and for good reason. While it's never easy to find "me" time, everything feels different when I do. I am happier, I'm more focused, I'm a better mom, a better friend and I'm a better wife. To me, "self-care" equals self-worth. Investing in ourselves builds self-esteem and confidence—and it doesn't have to be as time-consuming as we think. Small, simple steps each day can lead to surprisingly big changes in the way we feel. Here are my favorite, affordable ways to practice self-care.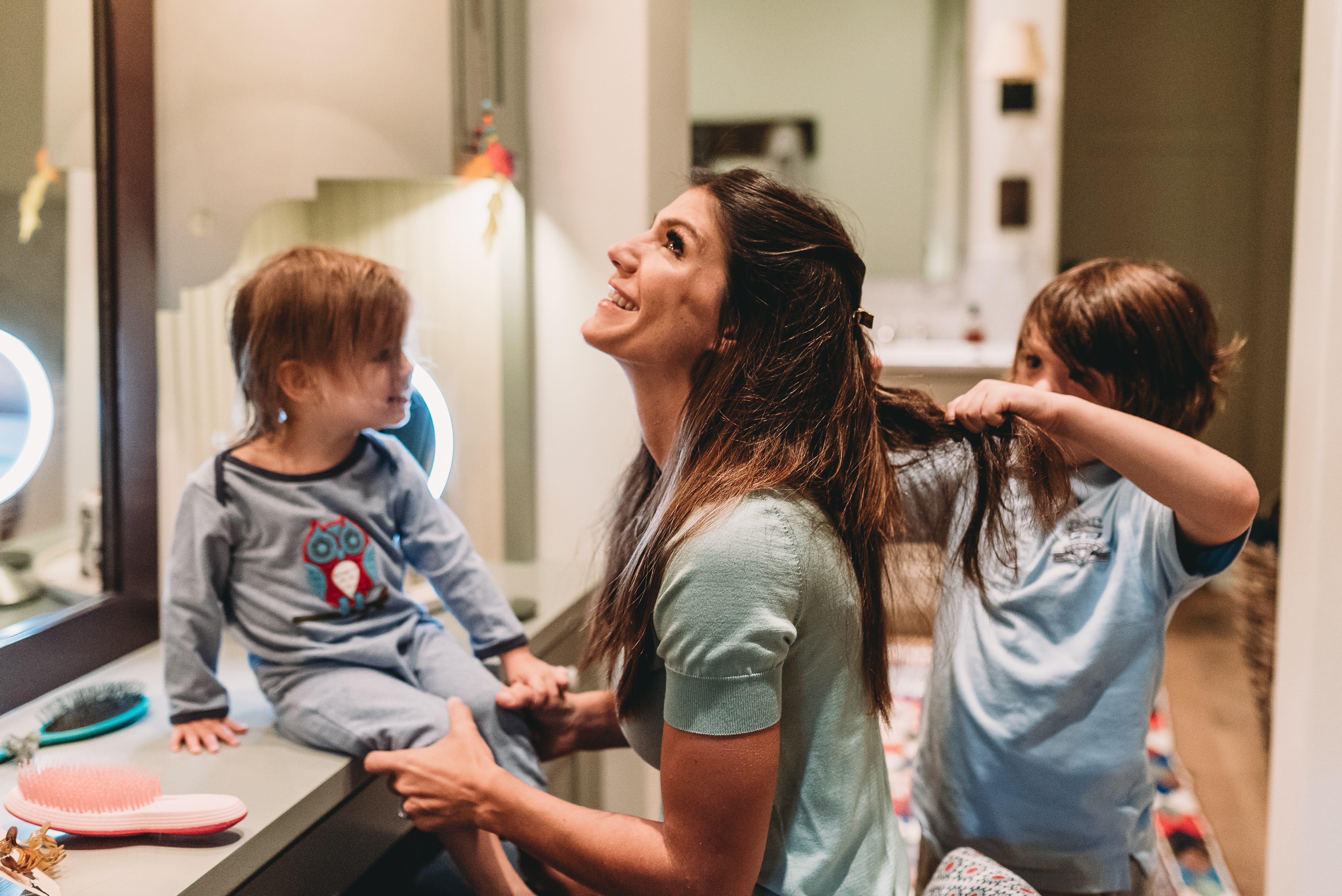 What does self-care look like to you?
Getting Lit: I share my monthly

Lit Lists

with you guys because reading has always been a big part of my life and I try to read for at least 30 minutes a day. Tip: If you don't think you have the time, try reaching for a book the next time you're itching for your smartphone. (I was surprised by how much more reading time I had when I stopped religiously scrolling my social media feeds!) Whether you're reading for an escape or a way to stay informed, flipping through the pages of a book always feels like a treat.
Quick Meditations: I use meditation apps to guide me through mindfulness exercises in the morning or right before I go to bed. It's a great way to stop and be in the present for a couple of minutes—tricky to do when there are three little ones running around—and I'm always amazed by what a difference 10 mindful minutes can make.
Breaking a Sweat: I love that exercising helps me clear my mind and we're really lucky here in

Austin

to have lots of

workout options

—from the hottest cycling studios to a new surfing program I've been dying to try. But juggling three kids has also forced me to get a little more creative with my fitness routines. So while some mornings I make it to the gym for a class that kicks my ass, other days my "workout" consists of a brisk walk in the neighborhood or chasing after the kids on our bikes, and that's okay too. 
Beauty Pick-Me-Ups: Mom life can really take a toll on my hair. I don't have a lot of time to spend on a daily beauty routine, so finding good products is key. So when Pantene approached me about their

14 Day Challenge

I decided to give it a go. Two weeks later, I have to admit that I'm impressed. Since I started using Pantene's

Repair & Protect Shampoo and Conditioner

, my locks feel shiner, stronger and healthier than they've ever been since having kids. And really, is there anything better than a great hair day??? When my hair looks good, it makes me feel like I'm on my A-game and ready to on the world – even if I've got Odette's morning oatmeal all over my shirt…Take the Pantene 14 Day Challenge for yourself – learn more

here

.
Tea Time: The simple act of making a cup of tea can feel incredibly comforting. When I'm feeling overwhelmed, I stop for a minute to brew some green tea with lemon and ginger. The tea has detoxifying, cleansing and digestive benefits—and sitting down to sip it always makes me feel like I've done something good for myself.
This content is sponsored by Pantene. All thoughts and opinions are my own.