Motherhood evokes all sorts of smiles: There's the pure amusement at the latest silly thing your kid's done, belly laughs from tickle fights, even the occasional smile through tears when you're so proud of your children and the little people they're becoming.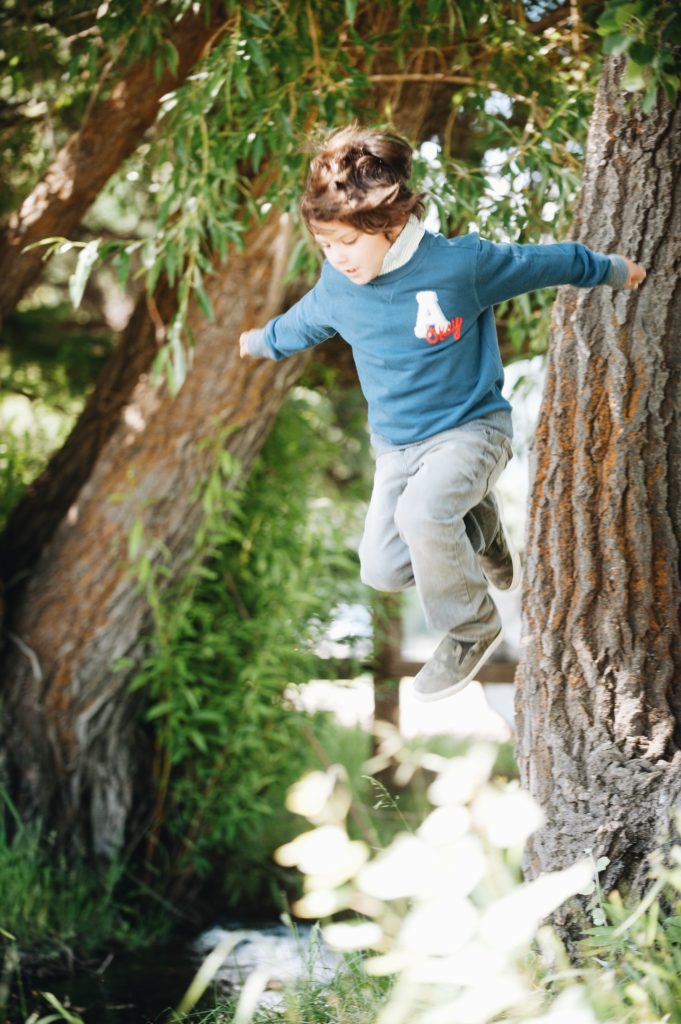 My kids make me smile all the time, but the biggest one I can remember of late was when my younger son, Shep, gave me a painting he'd done in art class at school. I encourage my kids to explore their passions—to truly be independent and authentically their own people—so whenever one of them brings me something they've created with their own two hands, I'm floored. It's the coolest thing to see life through their eyes and to experience their worlds. Plus, an unexpected, handmade gift is always going to make me happy!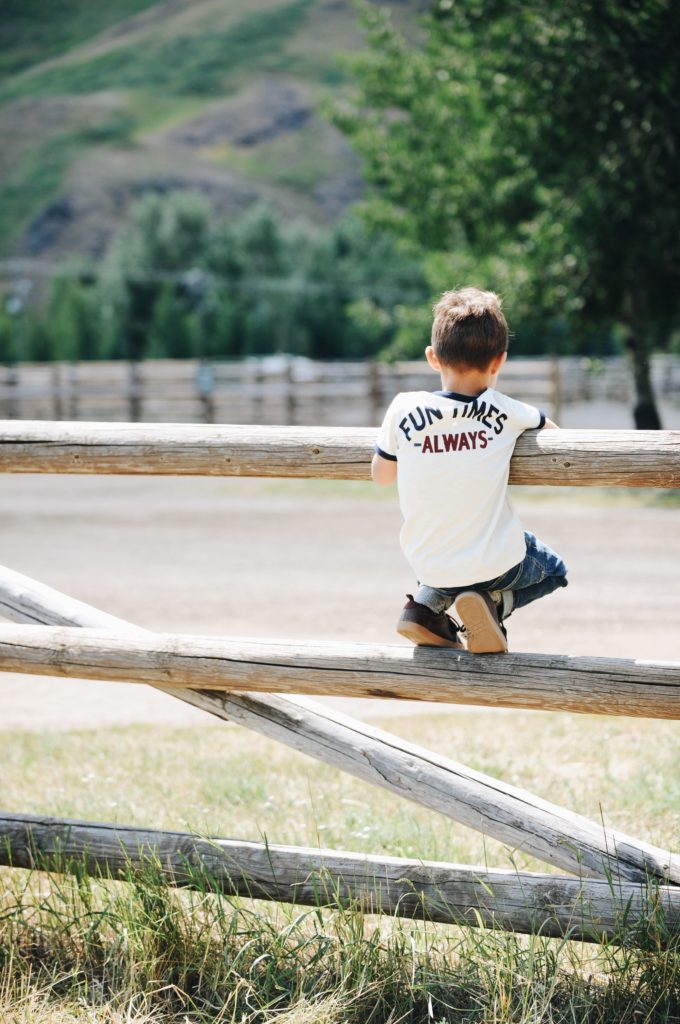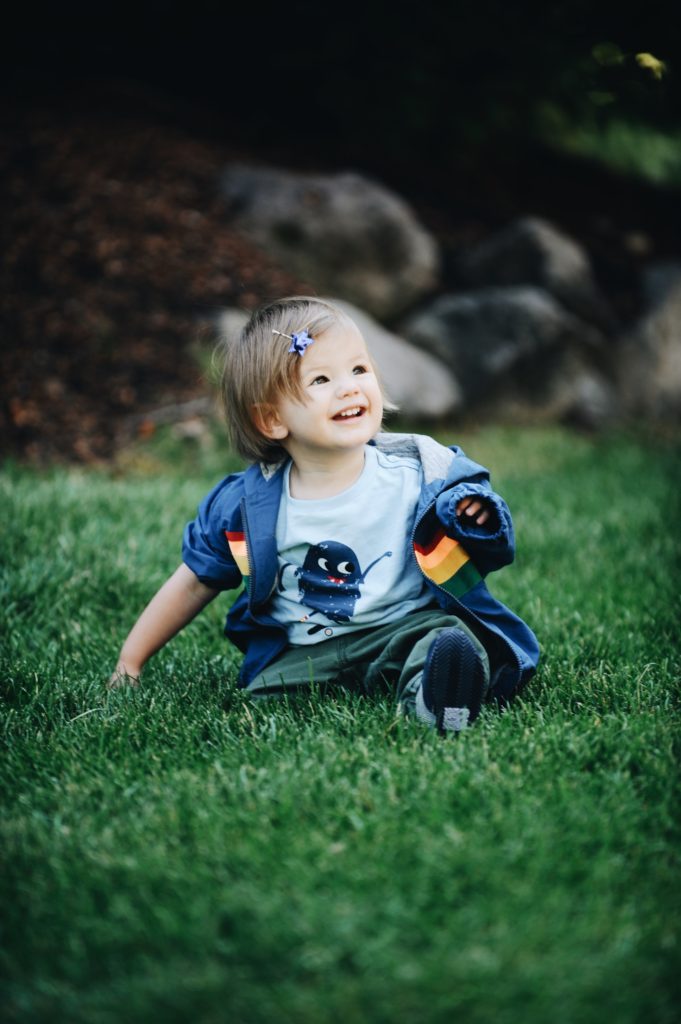 As for what makes my kids bust out their biggest grins, it might be the time they spend outdoors. We're big on getting fresh air, especially during the summer. That's why I'm in love with Gymboree's new line of clothes: Their kids' jeans are super comfortable and durable, so it's easy for Tom and Shep to stretch out and do some of their favorite things outside—climb trees, perch on fences, do a little bit of rough-housing with each other (not too much!), and just generally run around in our yard. Even the baby, Odette, can get in on the fun, with colorful patterns and ridiculously soft fabrics so she's happy and comfy playing with the boys.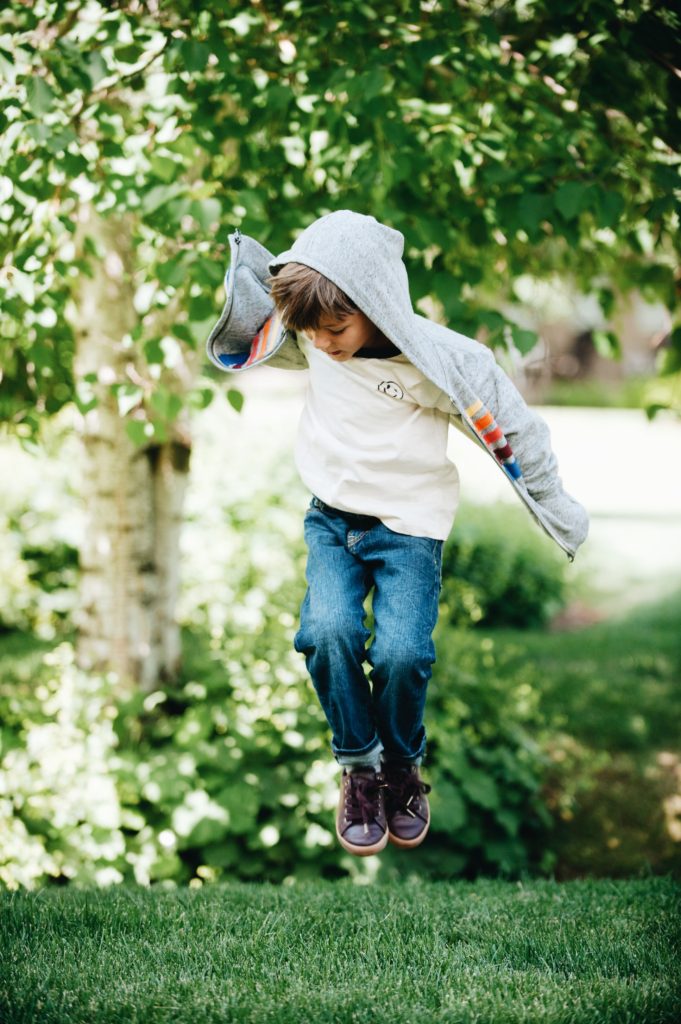 Even as summer winds down and we start to think about going back to school, I know the Gymboree pieces will easily transition, with lots of sweaters and hoodies to layer for dressier or more casual looks. I let the kids pick out what they're wearing here, and I love how each of their personalities shine through: Tom looking put-together in his smart "A-Okay" pull-over and checked button-down, Shep ready for laughs in his "Fun Times Always" tee and jeans, and Odette ready for anything in her striped hoodie. I think it's important to let kids express themselves through clothing.
As we head outdoors for another afternoon in the sun, I'm excited to see what kind of smiles the day brings. I hope your day is full them, too!