With three small kids and a husband who works the week in a foreign country, clothes shopping can be a bit of a challenge these days (and probably explains why Odette mainly wears her brother's hand-me-downs). Lugging the kids to the mall to try anything on kinda feels like the tenth circle of parenting hell. And it inevitably leads to a sympathy purchase after one of my children accidentally breaks something or has a meltdown in the dressing room.
So, when Amazon Fashion reached out about working together to show how their new Prime Wardrobe service could make holiday shopping less stressful, I said, "Um…yes, please!"
Like many of you, we already have (and love) our Prime subscription and this new service is included in your membership. How does it work? Select up to 8 Prime Wardrobe items—anything from men's, women's and kid's clothes, to shoes, jewelry and even baby clothes. Once your box is full, it's shipped to your house and you have 7 days to try it on and decide what you want to keep and what you want to ship back.
No crazy mall parking lots. No cramped dressing rooms with unflattering lights. No insane checkout lines. I can leisurely shop for holiday outfits and gifts for the whole family after the kids are in bed and it shows up hassle-free on my doorstep within four to six business days—free shipping and no upfront charge to my credit card. Now that's a Christmas miracle.
I also love that we can try everything on in the comfort of our own home. I can even see how the clothes look with other things I have in my closet. And free and easy returns mean I don't have to feel guilty about any accidental late night wine-induced purchases. (Who me?)
Here are some of my favorites from my first delivery…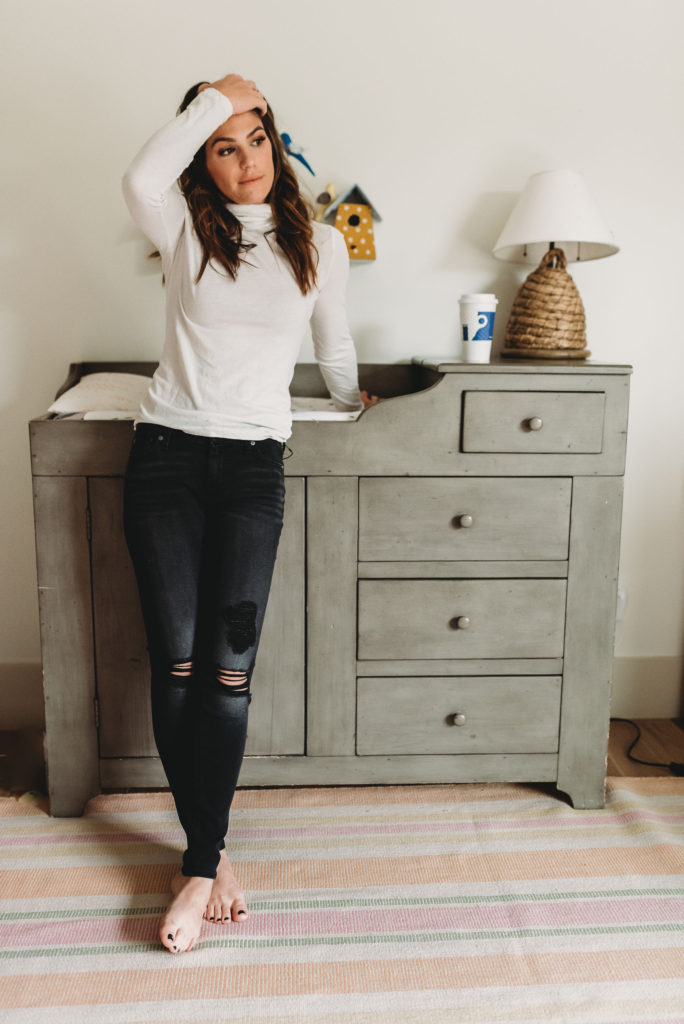 This 90's-inspired white turtleneck goes with EVERYTHING. I wear it day to night and night to day. It's incredibly comfy and it's fitted and works well with baggy denim or a stylish pair Seven skinny jeans. I love pairing it with heels for a date night with Jared. It makes me feel pretty without looking like I made an effort (shh…don't tell).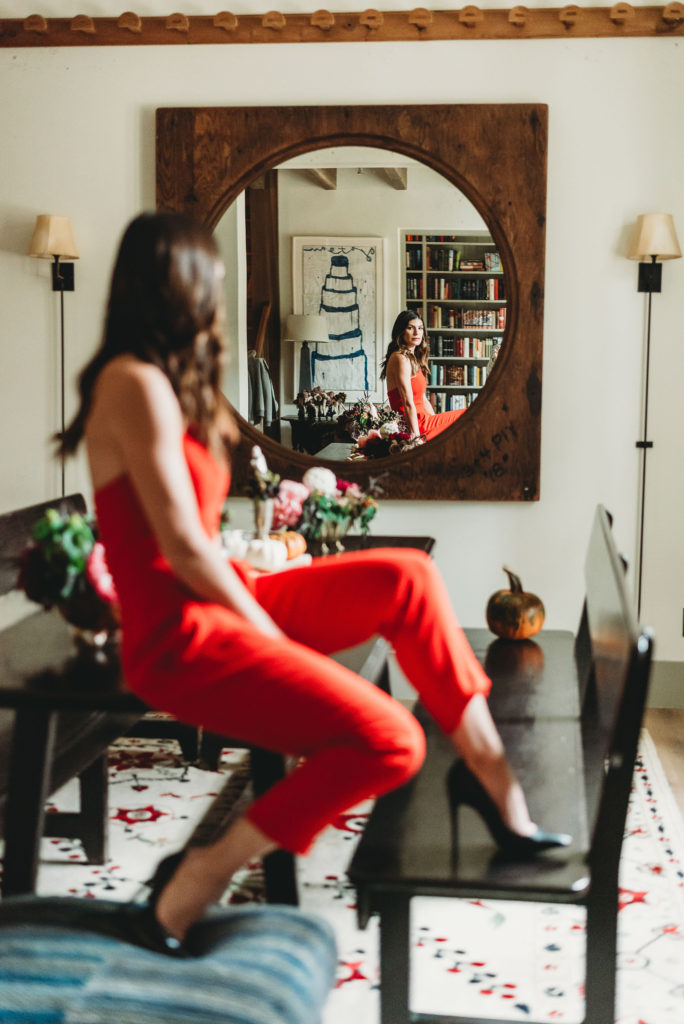 My favorite out of the box is this Jill Stuart jumpsuit. It hugs in all the right places and feels worth the investment because it can be worn any season. The gorgeous red hue is perfect for upcoming holiday parties, but can easily work for a spring wedding or summer night out.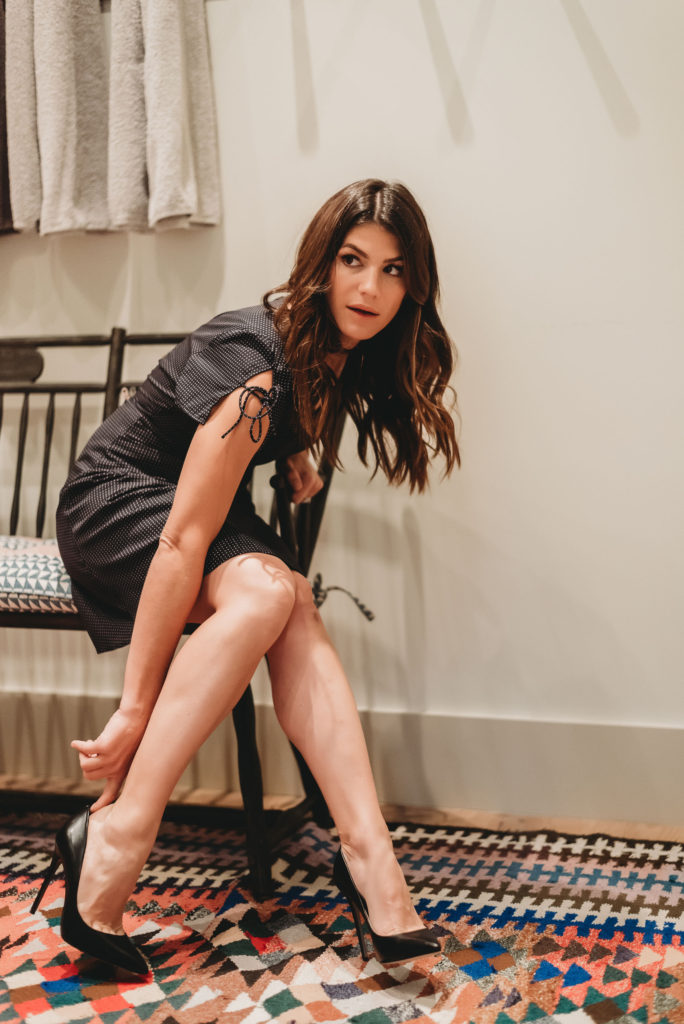 J.Crew has been a staple in my closet since the 7th grade when I used to order from their holiday catalog. I love the delicate polka dot print of this dress and the cute detailing on the sleeves. It's just the right amount of "girly." I can wear it picking up my kids from school and then head out to meet girlfriends for dinner. The Sam Edelman pumps get swapped in after kid's pickup, of course—though, I have to admit they are way more comfortable than they look!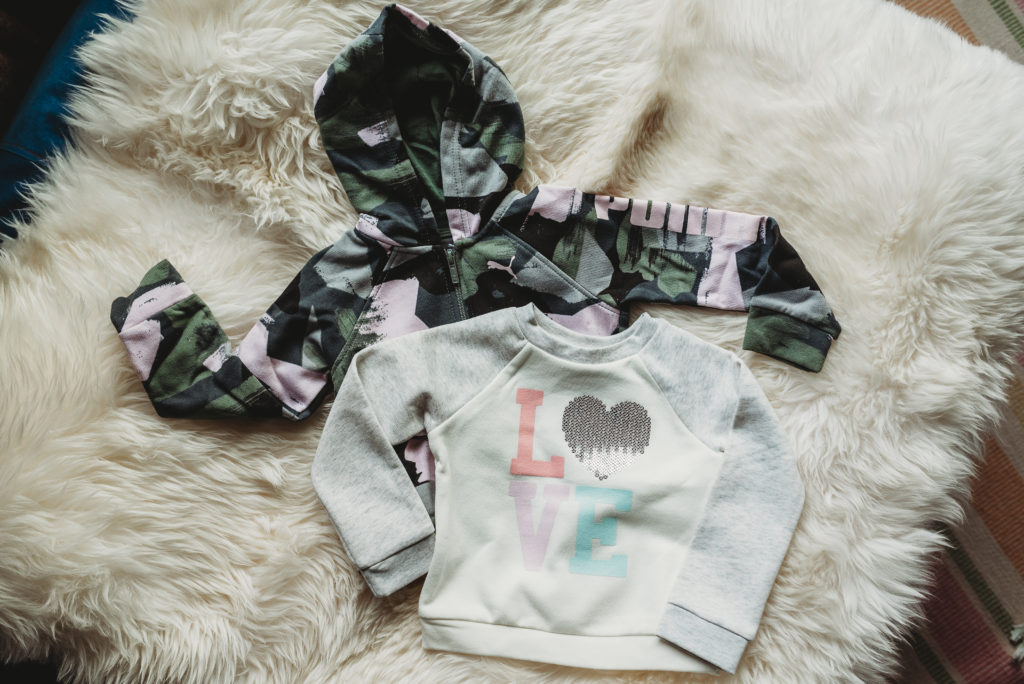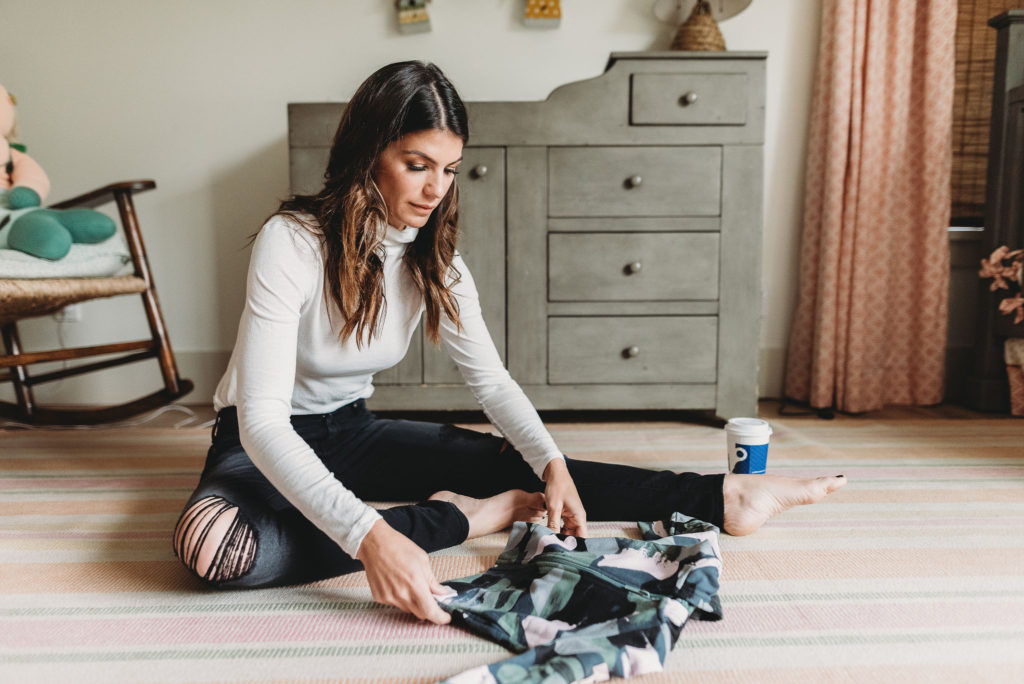 Odette is going through a big growth spurt and the temperature is finally dropping in Austin, which means she needs some new warm weather gear. These comfy sweatshirts will keep her cozy through winter, and I love the designs. They're tough and feminine, a combination that fits her personality perfectly.  
There is a three item minimum, but I didn't find that difficult to meet—especially because you can order something in multiple sizes to make sure you get the right fit. It was also reassuring to be able to pick from so many brands I was familiar with and the resealable box made returns super simple.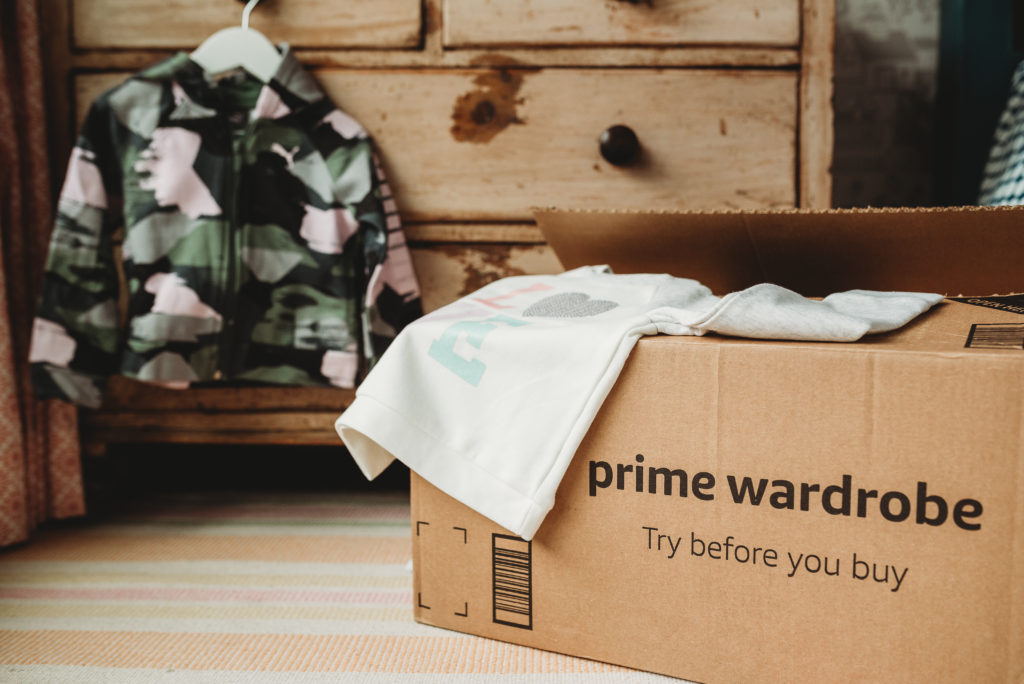 Curious to check it out for yourself? Start your own Prime Wardrobe Box by clicking this link.