One of my favorite things about living in Austin is the music scene. Any night of the week you can find incredible artists playing around town. From locals like Shakey Graves, Gary Clark Jr. and Willie Nelson to touring artists stopping through, there is always something for everyone. It's also home to one of my favorite music festivals: Austin City Limits.
The three-day outdoor music extravaganza brings lots of traffic and crowds, but it's impossible not to embrace the fun-loving crazy vibe of the weekend. Jared and I like to treat it like a vacation and play tourist in our hometown, so we thought we'd share our go-to-guide to the festivities with you. While there's a lot to see and do, ACL is best enjoyed with a loose, relaxed itinerary. Our favorite ACL moments are always the spontaneous and unexpected ones—whether it's discovering a new artist or racing pedicabs through the city streets.
Anyone else planning to head out to Zilker Park this weekend for the festivities?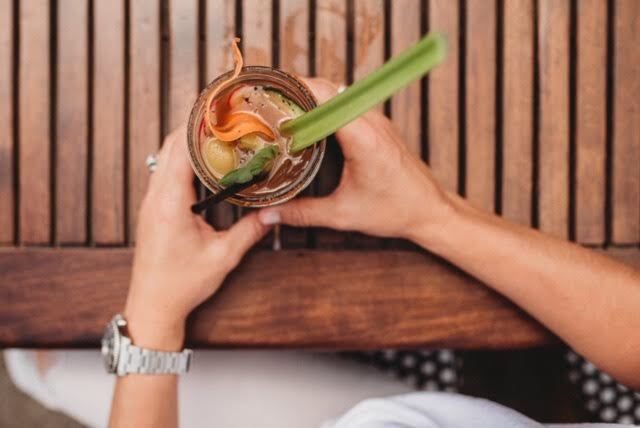 PACK:
Sunblock
It may be fall, but temperatures here can still climb into the 80's in October. Use plenty of SPF and don't forget to reapply every couple of hours when you're spending all day outdoors. My favorites: EltaMD UV Clear Broad-Spectrum SPF46 and Dermatologica Solar Defense Booster SPF 50.
Rain gear
The only thing predictable about Texas weather is its unpredictability. Shows go on rain or shine, so I pair some comfy rain boots with shorts and t-shirt (my go-to festival uniform) and stash a lightweight waterproof jacket in my bag in case of an unexpected downpour.
A re-usable water bottle
Running from show to show and dancing with friends in the hot Texas sun will work up a sweat. Stay hydrated—especially if you're drinking alcohol! There are free water-filling stations throughout the venue to help you beat the heat.
Cash for pedicabs
These human-powered taxis are hands down the best way to get around. Not only will you avoid the traffic jams, you'll get an awesome view of the city as you pedal around town. We've met some awesome drivers over the years that always make it feel like an adventure – blasting music from their boomboxes and racing other pedicabs—and they work their butts off, so tip 'em well!
DOWNLOAD
The Official ACL Festival Mobile App
It lets you create your own custom schedule based on the acts you want to see and helps you map out the park prior to arrival. You can also find the most up-to-date info on set times, emergency information and weather.
PARENT-HACK
Austin Kiddie Limits
Kids 10 and under get in free to the festival and this family-friendly section offers a much-needed respite from the crowds from 11am to 7pm each day. Here you'll find everything from kid performers and sing-a-longs to photo booths, hands-on art projects and necessities like nursing and changing stations.
LISTEN
Golden Dawn Arkestra
One of the best live shows I have EVER seen! This "afro-psych-surf-electro-funk-jazz" band is not to be missed.
Silent Disco
Every night from 8pm to 10pm at the Titos Handmade Vodka Stage, the festival provides glowing wireless headphones to the crowd and you can rock out to the music of your choice from three live DJs. It sounded kinda weird when I first heard about it, so I had to see what the hype was all about and have to admit it was fun—and made for some awesome people-watching.
Paul McCartney
It's Sir Paul…need I say more?!

EAT
Terry Blacks
You can't leave Austin without trying some true Texas BBQ. This joint is right outside the venue, making it perfect spot to fuel up for the festivities.
Launderette
Confession: I'd eat here for breakfast, lunch and dinner if I could. The food is delish, they make a perfect Bloody Mary and the vibe is so warm and welcoming you'll feel like you're hanging at your best friend's house.
Magnolia
Once the shows and after parties have come to a close, take the pedestrian footbridge across Lake Austin to this 24-hour café. The menu has something to satisfy every 3am craving—from queso and burgers to tacos, pancakes or even a vegetable plate.
Juan in a Million
There are no shortage of opinions when it comes to where to eat Tex Mex in town, but this is an old standby. Some swear the gigante Don Juan taco is the ultimate hangover cure.
PLAY
Broken Spoke
This honky-tonk bar is an Austin institution. Dust off your cowboy boots and stop in for swing or two step lessons starting at 8pm Wednesdays through Saturdays.
Texas Rowing Center
Enjoy the festival music while paddle boarding around the lake.
SHOP
Kiki Nass
This boutique embodies the spirit of Austin—cool, casual and eclectic. They've got an impressive edit of clothing for women and kids, as well as a curated collection new and vintage home goods.
Kick Pleat
A go-to spot for discovering new designers. From flowy bohemian dresses to chic and comfy jumpsuits, lived-in denim, and heirloom-quality jewelry, their collection is always feels thoughtful and effortlessly stylish.
Feathers
The best vintage store in town offers a treasure trove of vintage jackets, denim, dresses and jewelry from around the globe.
STAY
Fairmont Austin Hotel
If you want to splurge, Austin's newest hotel boasts stunning views of the city and Lady Bird Lake, a world-class spa, five restaurants and a rooftop bar.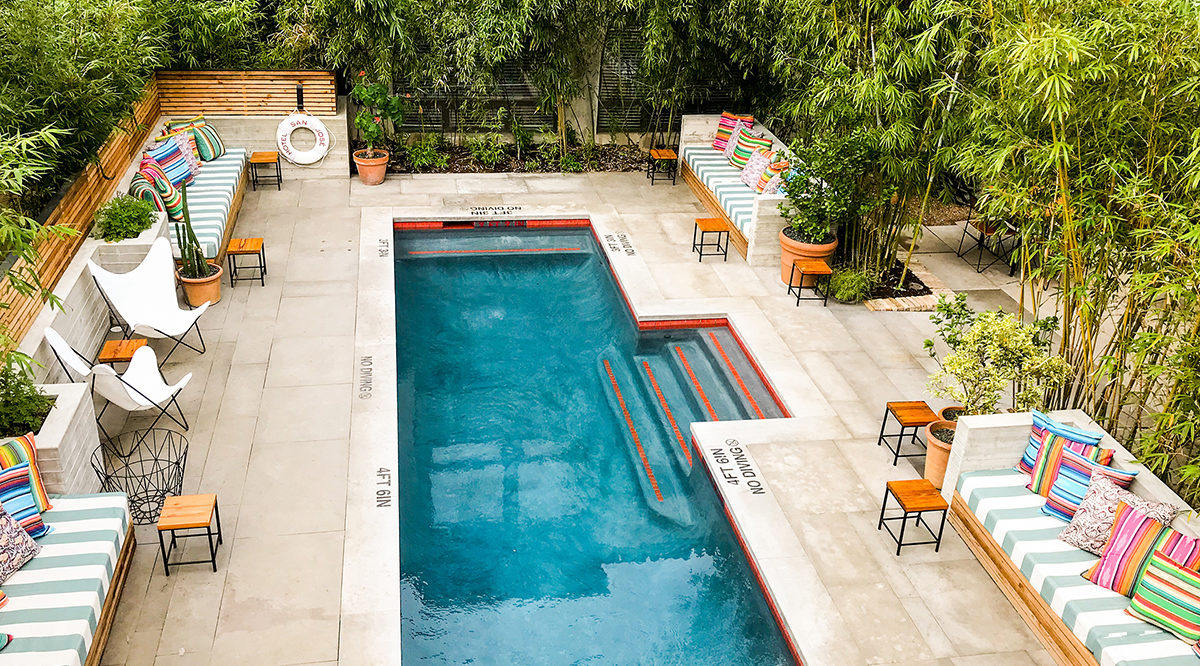 Hotel San Jose
Originally built as a motor lodge, this 40-room property got a mod facelift by hip hotelier Liz Lambert. I love the bungalow style and cactus-filled courtyard—and that it's just steps away from some of the best shops and restaurants in Austin. Bonus: Rooms are stocked custom striped kimono robes and Malin + Goez products.
Firehouse Hostel
Tucked inside the city's oldest firehouse (circa 1885), this unique hostel offers guests chic dorm-style accommodations and private room options in the heart of the city at affordable prices. In the downstairs lobby hidden behind a bookshelf you'll find a speakeasy pouring prohibition-era cocktails. Cheers!