To me, there is no better comfort food than a bowl of homemade soup. It reminds me of snowy winter days in Idaho and my mom's caring hands. She would sauté aromatic vegetables, letting all the ingredients simmer and marinate while we were away at school until they made a delicious, rich broth. Coming in from the cold to the finished pot on the stove felt like such a treat, and the aromas made the whole house smell amazing.
With its cozy familiarity, soup is still one of my favorite things to cook during the winter months. Eating it makes me feel comforted and I love how making it always seems to bring my family together—whether it's with big bowls around the kitchen table or in to-go mugs to warm us up on the sidelines while we cheer on the boys at their soccer game.
Considering half the country is still thawing out from the polar vortex, it felt like the perfect time to share some warming recipes. Here are my five favorite soups to cozy up to, perfect for a cold day. What are your go-to comfort foods?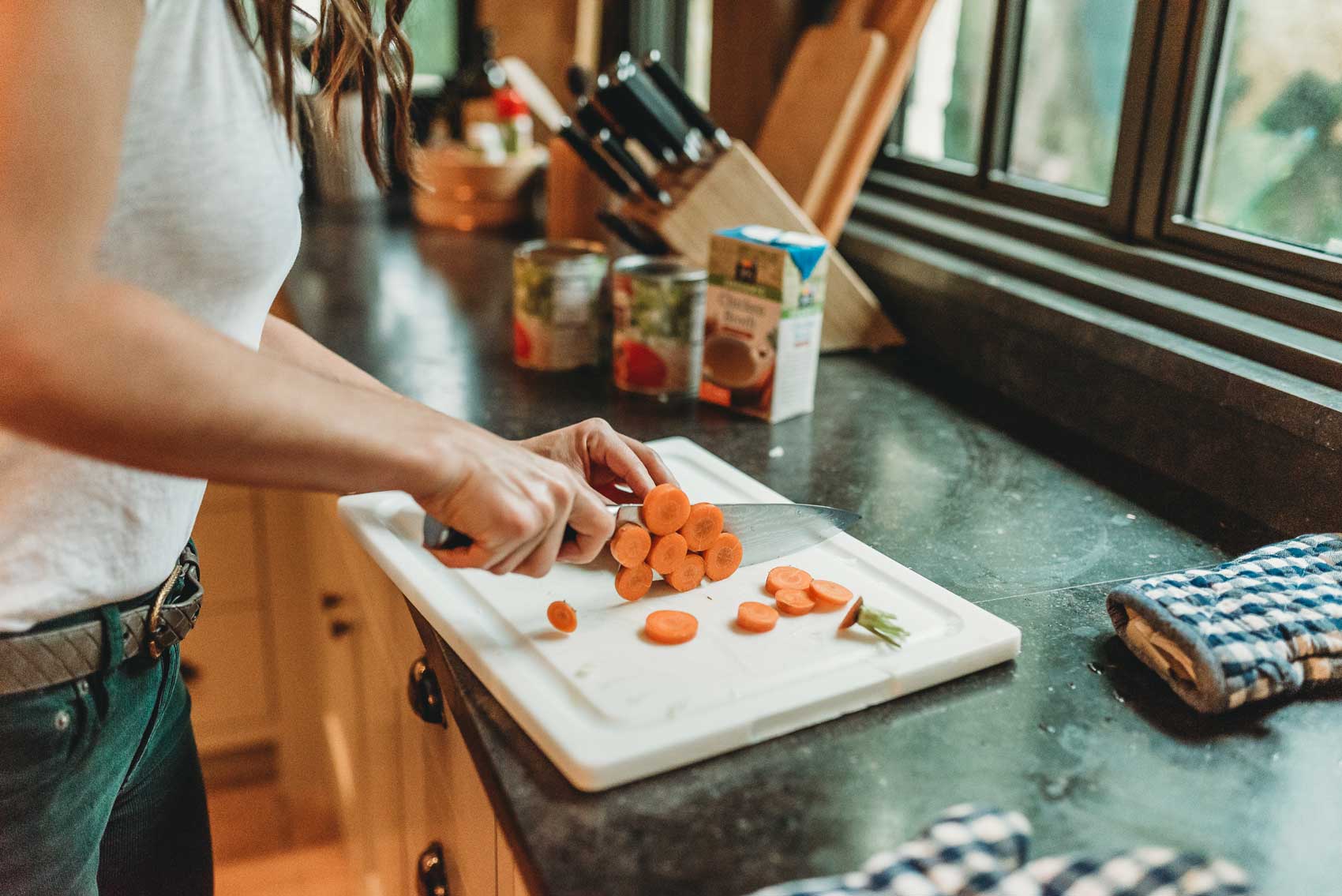 The classic combo of tomato soup and grilled cheese makes me feel like a kid again—and my little ones obviously love it, too, so it's a win-win. Instead of buying the canned stuff, I use a variation of this recipe. I like to add a splash of sugar and heavy cream at the end to give it richness and make it more of a meal. In order to make it even more fun for the kids, I'll cut grilled cheese into croutons (or buy Burro Cheese Truck's grilled cheese and cut into squares). It's the true definition of comfort food. Get Recipe Here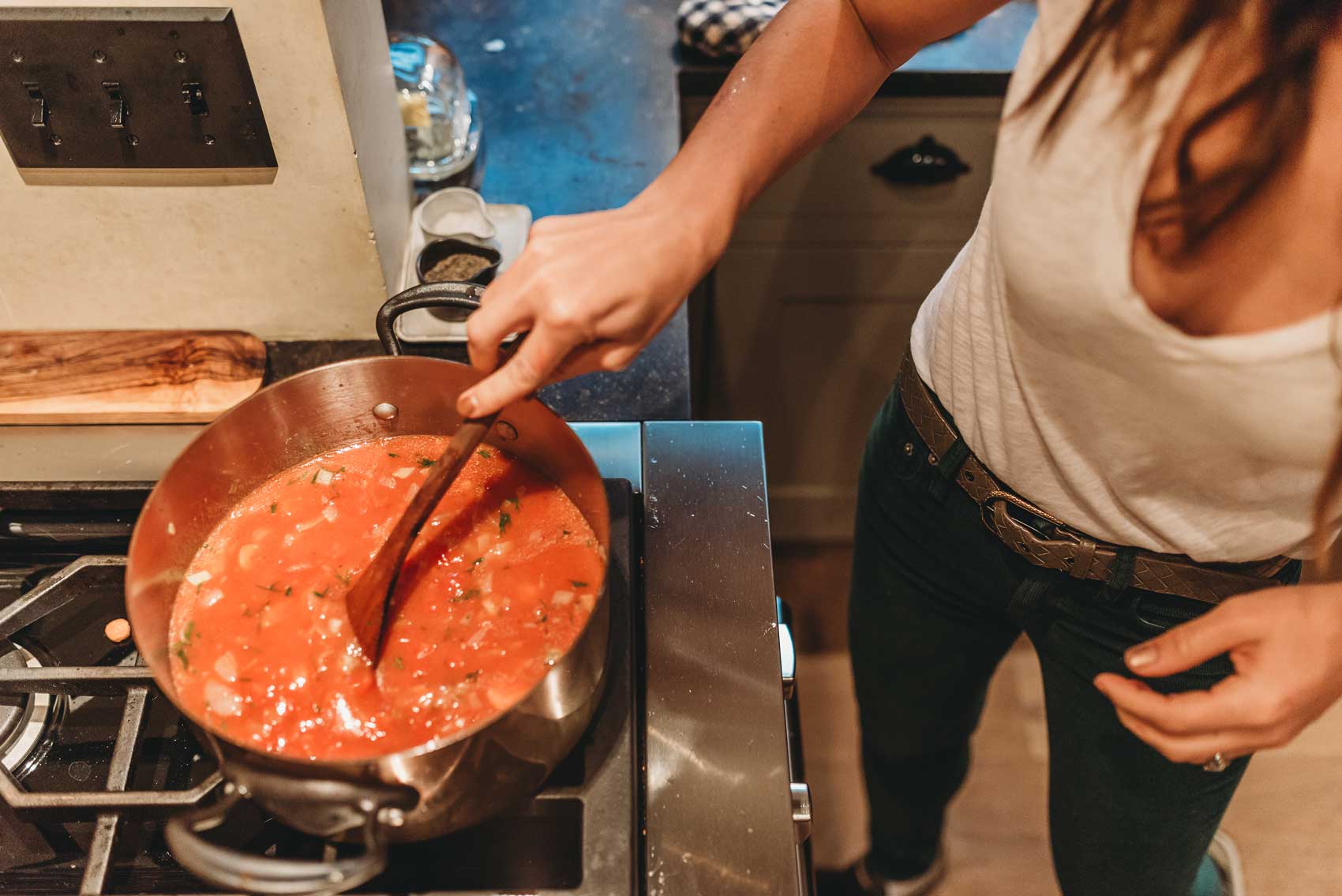 I love being able to use the vegetables we grow in our garden, and this recipe really lets the flavor of fresh green split peas shine. Because I try to cook more vegetarian at home, I omit the ham, but I never, ever skip the croutons, made by frying white bread in olive oil. You can't get more simple—or delicious—than that. Get Recipe Here
I love me some squash in the winter. This pureed soup gets a little kick from ginger, and I love that it's even better the next day, once all the flavors have a chance to meld together. Get Recipe Here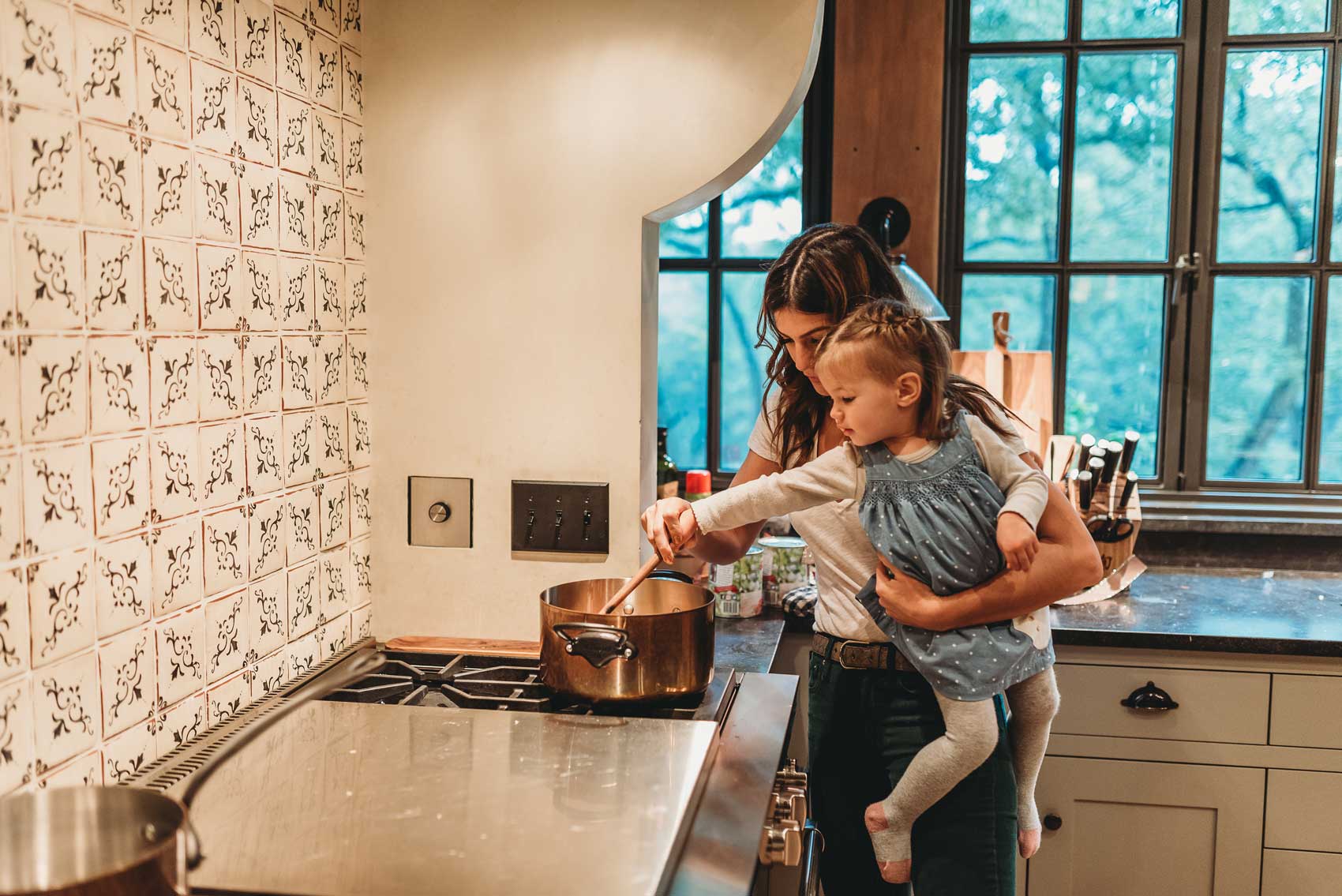 Few soups feel as decadent as french onion soup. The broth is so soothing and the scoop of warm gooey cheese on top is always total heaven. After I made this recipe at home, I was hooked. The long, slow cooking of the onions fills my kitchen with the best aroma, and once it's done, I can't wait to dip the cheese-covered crouton into the savory soup. Get Recipe Here
After my daughter was born, I lived off of bone broth. When I ate this soup, I felt like I was nursing my body back to health and gaining strength with every sip. I always have some on hand for when I'm feeling low-energy, and this ramen recipe makes the broth into a super-nutritious, flavor-packed meal. Get Recipe Here