I sat down to write a Valentine's Day blog post about the best gifts to give the ones you love, but…I got stuck. The truth is, I kinda hate Valentine's Day. It feels so manufactured and cheesy, with overpriced roses, cliché jewelry and gimmicky prix-fixe dinner menus. Sure, I dutifully arm the kids with cutesy cards for their fellow classmates. (I do have a soft spot for the elementary school DIY love tokens.) But when it comes to real romance, I've realized that experiences—not stuff—are what make me feel the most love.
One of my favorite romantic experiences to date: hiking Machu Picchu with Jared. We both love hiking and camping and wanted to accomplish something special together. So we booked the trek for our honeymoon without really considering the nitty-gritty. Emphasis on gritty.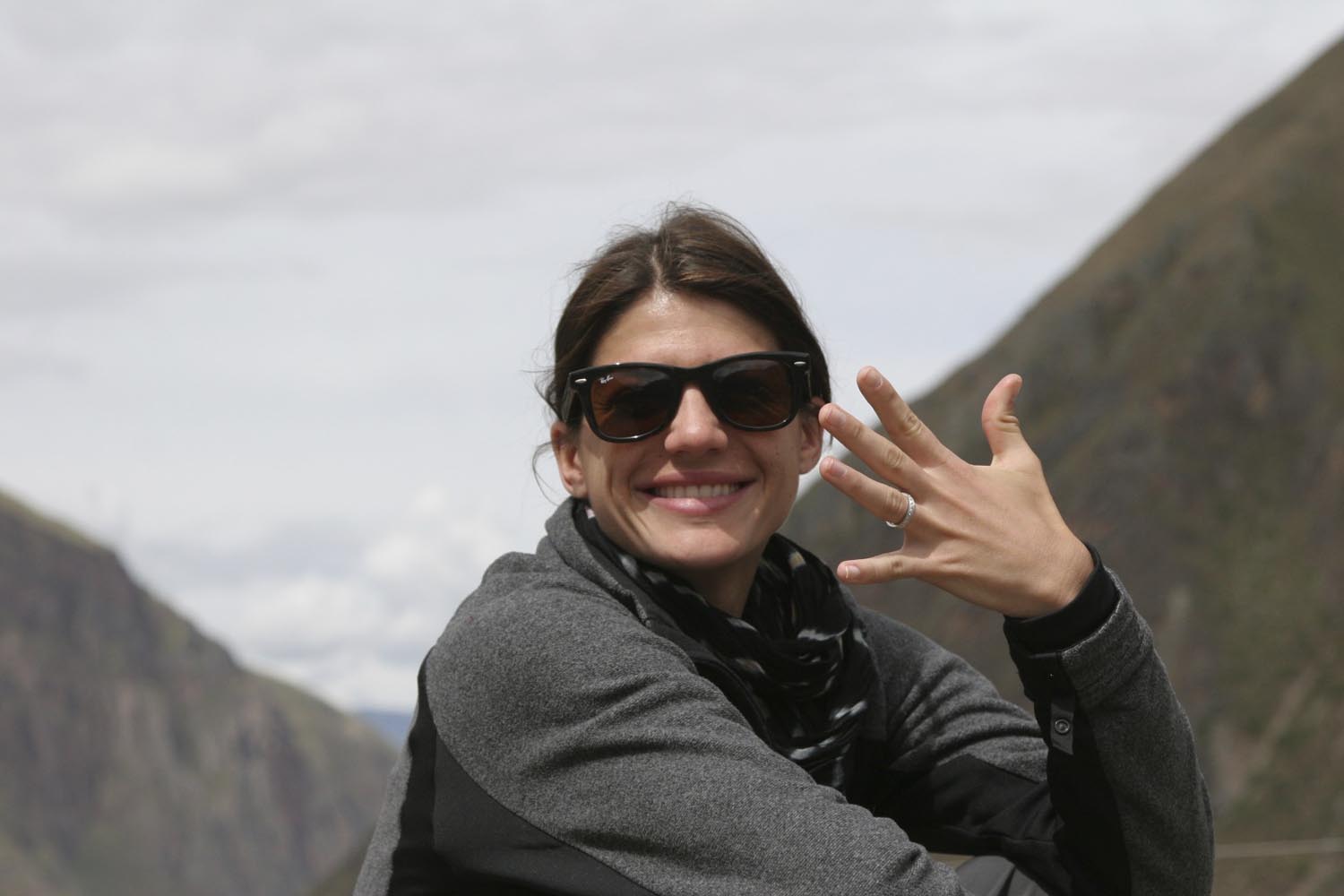 Fast forward through the excitement to the reality that set in at the bottom of the Inca Trail. No showers. No bathrooms. No mirrors. No way to wash bodies or clothes. The makeup, face cream and dry shampoo I'd brought? Yep, that stayed at the bottom of the trail in the hotel. This was a bare bones, carry-only-what-you-really-need adventure.
We'd only been married a little while and really hadn't dated that long. We'd done some hiking and little camping but never without access to a bathroom with running water. I was suddenly so nervous to show myself in an unflattering light—forest bathrooms and all—to my new husband. For. Five. Days.
Turns out, I was stressing over nothing. We teased each other for complaining; supported each other, coaching the other through trail fatigue and altitude sickness. One of us had terrible gas, the other was terribly constipated. We found comfort in humor, each other and a mutual dirtiness that stymied your typical honeymoon romance.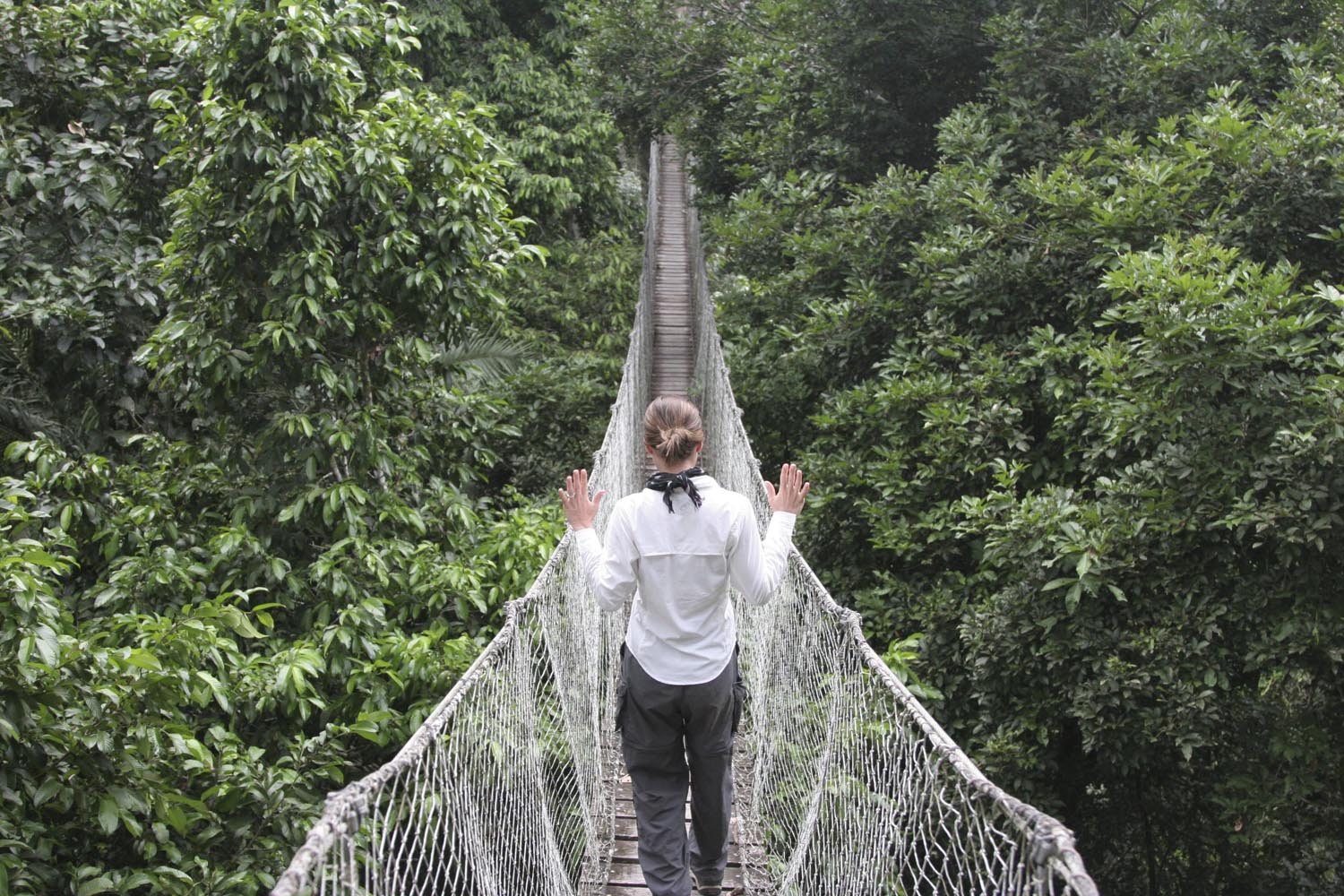 We slept side-by-side, smell-by-smell in our little tent night after night. I was surprised at how quick a deep tolerance for ourselves and each other developed. The adventure taught us that there's no one else on earth that we'd rather sleep in the foxhole with. (Literally speaking, we were far too dirty for anything other than sleeping—fully clothed.) It was the unsexiest vacay but so enriching. We learned so much about each other as people and we fell in love even harder. When we finally reached the top, we sat for several quiet minutes, reveling in the beauty of both our surroundings and the accomplishment that we achieved together.
Obviously, Machu Picchu isn't an impromptu vacation. It's an experience that requires investment and planning. But, the trip has always reminded me that when it comes to strengthening our bond, it's less about getting things and more about doing things. So, in lieu of gifts, I wanted to share a few of my favorite things to do as a couple this Valentine's Day.
Plan a picnic
I love scheduling date nights close to home. Very close to home. Easily adaptable to schedules and budgets, a backyard picnic eliminates the stress of reservations, rides and such. I'll make sure to have a sitter lined up to allow for uninterrupted time together. Then I'll throw down a soft blanket, some pillows and floor cushions for lounging and create a centerpiece from a serving tray with flowers and a few candles. For food, simple crudité spreads are my go-to. Think charcuterie board, antipasti like fresh bruschetta with sliced baguette or fresh veggies with hummus. I'll make a playlist on a portable speaker with old favorites from when we first started dating and sometimes even set up a board or card game. We'll sip bourbon or wine and catch up—all in the comfort of our back yard.
Set a goal together
Training for the Boston marathon with Jared has brought us so much closer together. Between juggling work and the kids it's easy to forget to make time for "us". It's been nice to have something that we're both working towards together that's not about the kids. We vent to each other about the intensity of the training schedule, motivate when the other feels like slacking and push each other with a little flirty competition. Running a marathon isn't for everyone (including me!), but I find that tackling any challenge together—whether it's a 5k or volunteer work—can help cultivate a shared sense of accomplishment and excitement, as well as some fun memories.
Get lost in a museum
Fun fact: Jared proposed at The Met in New York City, so museums hold a special place in my heart. We had visited the museum while we were dating and wanted to show the other our favorite painting. Turns out, it was the same one! It was a painting I used to sit and stare at for hours when I was in college and I loved that we both had such a strong connection to it. Art evokes such powerful memories and emotions. There's never a shortage of conversation starters—plus, most are free, affordable or accept donations, so you don't have to spend a fortune to enjoy them together.
Try something new
Every couple can fall into a relationship rut, which is why I'm a big advocate of getting out of your comfort zone. Look for activities that allow you to discover something new about your partner or with your partner, like a cooking class, salsa dancing, or brewery tour. Whether it's trekking to Machu Picchu, climbing a mountain in the snow, learning to play the guitar or watching Jared teach the kids how to throw a football, doing new things together gives us an opportunity to see each other in a different light and reminds us what brought us together in the first place.
How do you like to celebrate Valentine's Day?