I'm always looking for simple, healthy meals I can prep on Sundays that will help minimize the chaos of the coming week. A new favorite is this fruit-filled breakfast bowl from our talented friend and chef, Brock Lane.
We first met Brock around [American] Thanksgiving in Vancouver. Jared and I were gearing up to run the Seattle marathon (half-marathon for me) and realized our holiday diet of green bean casserole and pumpkin pie wasn't going to cut it. A friend connected us to chef Brock who is known for working magic with fresh, simple ingredients. His meals not only fueled our training but quickly became family favorites.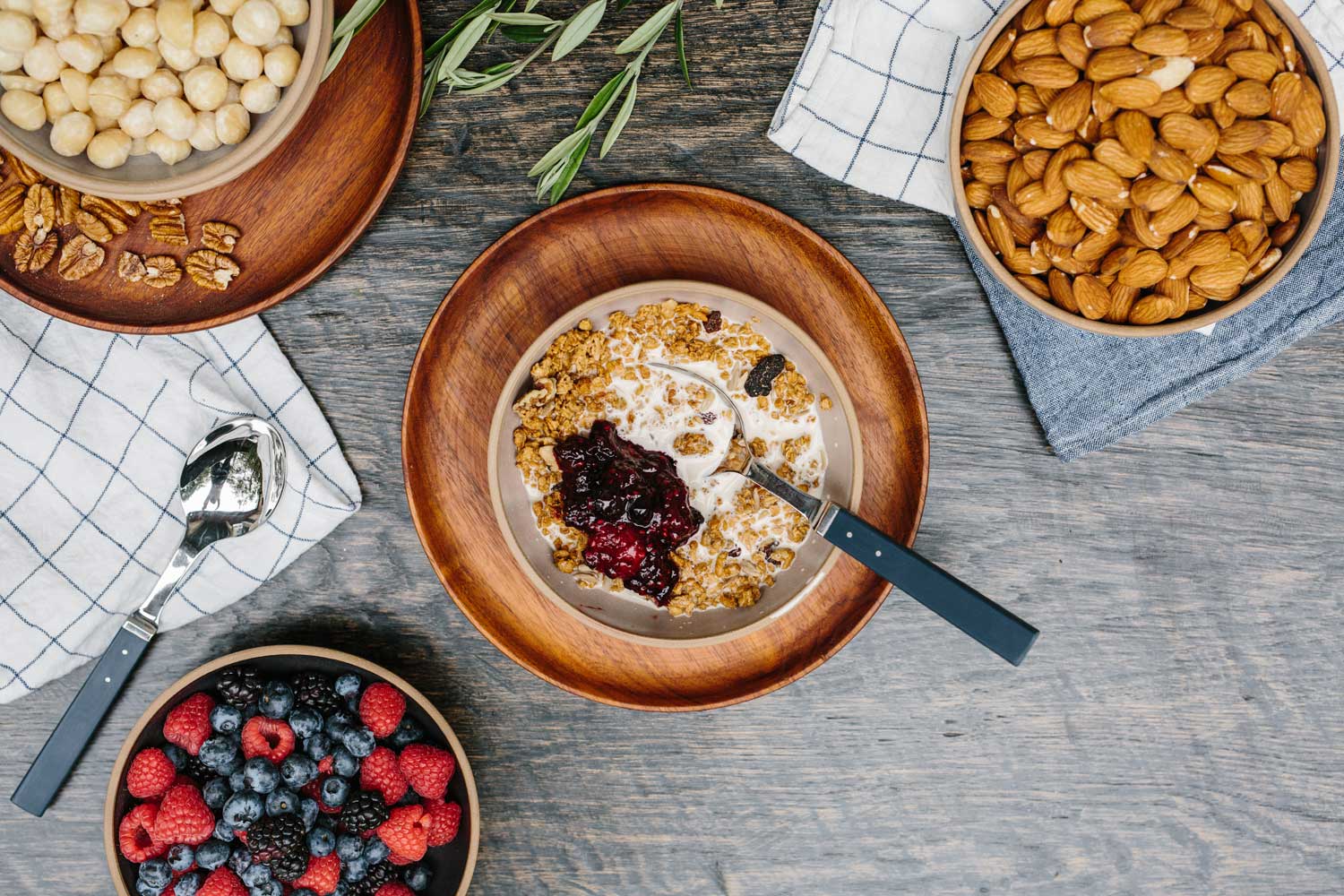 This healthy breakfast bowl is made with a rich and creamy homemade almond milk. Don't worry—it's way easier to make than you think! It also tastes so much better than anything you'll find at the grocery store. I love making it on the weekend to have for cereals and granola all week. The berry compote is so good it makes my kids lick their bowls clean. (P.S. it's also a great ice cream topper!)
Check out our how-to video, then try it yourself with the recipe and chef's tips below!
Berry Compote Breakfast Bowl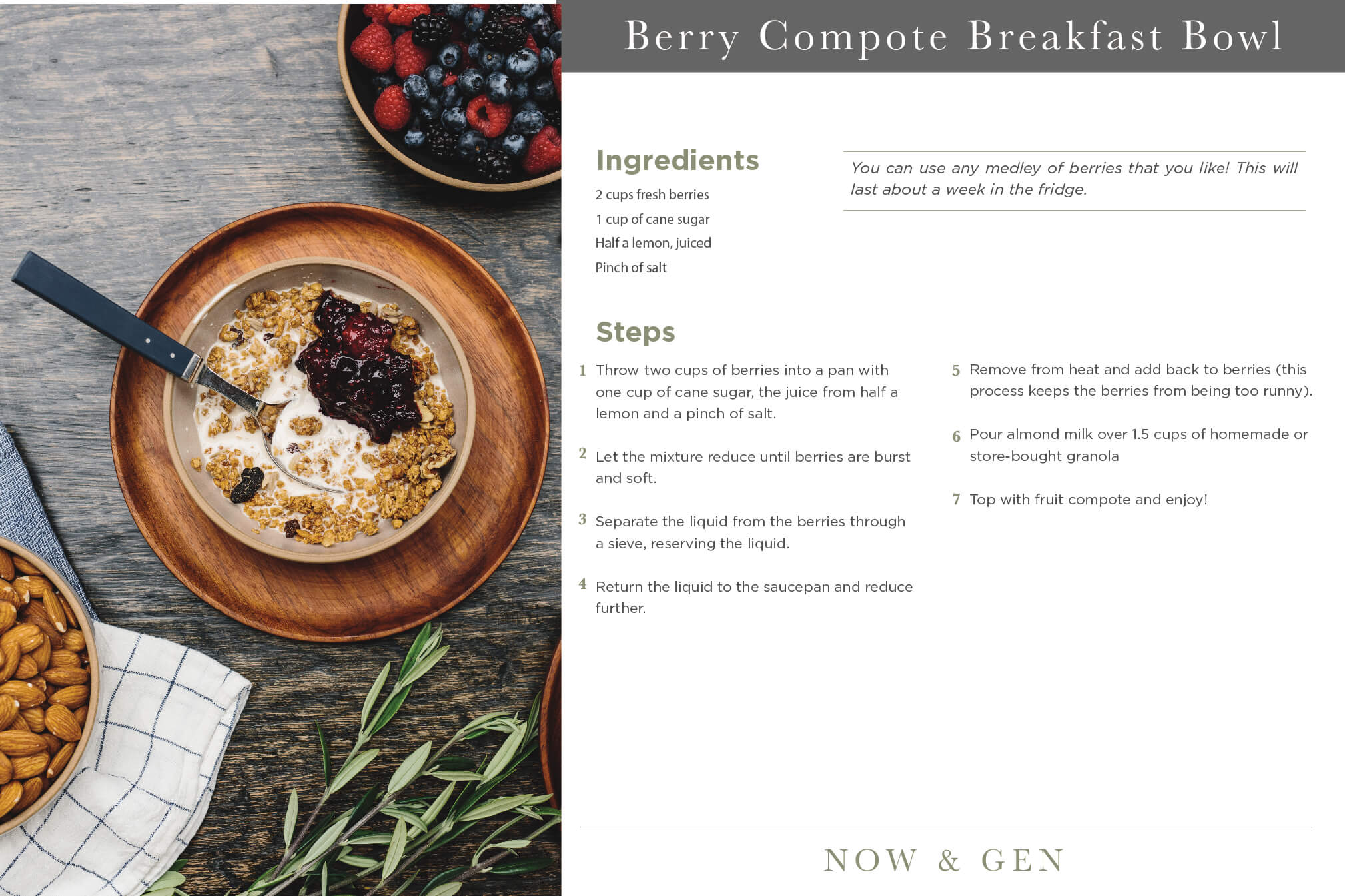 Homemade Almond Milk