With three kids at two different schools, mornings in our house can be chaotic. My number one priority each morning is making sure that their little bellies are filled with something healthy when they walk out the door. Since quick options are a must, one of our breakfast go-tos is smoothies. I'm always looking for new ideas to boost the nutrition and staying power for our smoothie concoctions, so I was thrilled when I heard that Catherine McCord of Weelicious has a new book out called Smoothie Project: The 28-Day Plan to Feel Happy and Healthy No Matter Your Age. The book boasts more than 100 smoothie recipes—yum! I reached out to Catherine about her love for smoothies, including what started her on this journey and her secret to making smoothies that are delicious, nutritious, and filling.
Read on for all the goodness (and to see Catherine's awesome smoothie planner sheet!), and let me know your favorite smoothie combination in the comments.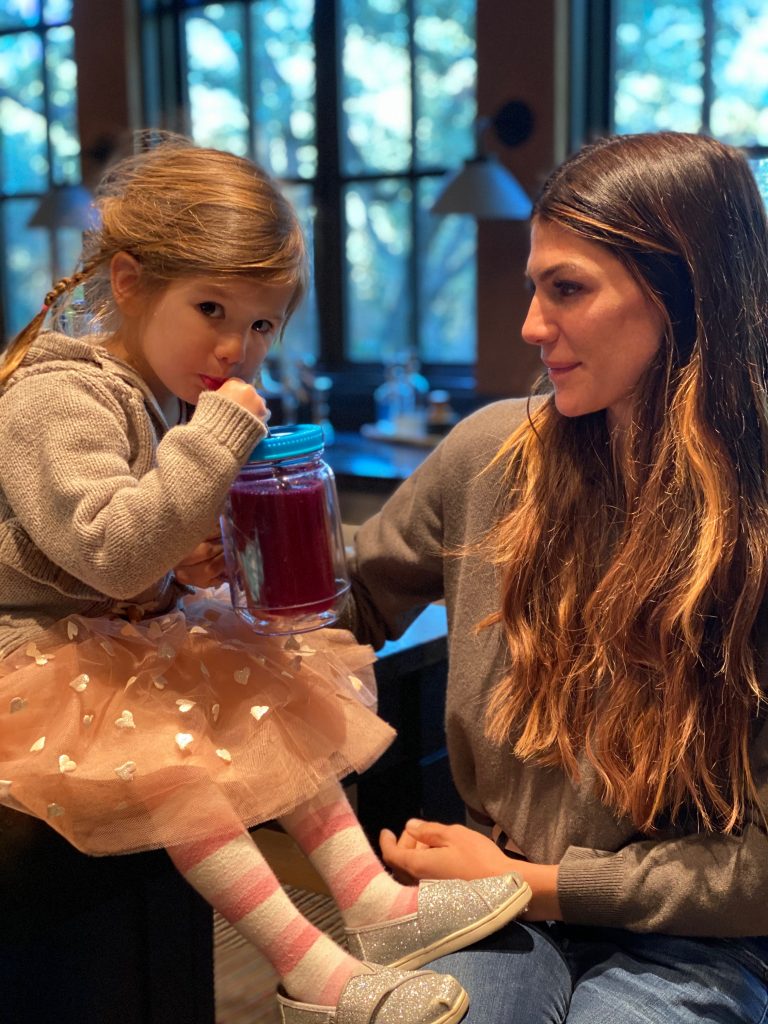 What started your interest in smoothies?
I've always loved smoothies and drank them through my pregnancies, but the Smoothie Project started when my son, Kenyan, was very sick last year. He was lethargic and had headaches and nausea for months, so I was trying to figure out how to heal him. Turns out, my vegetarian child had food sensitivities, and I'd been feeding him a lot of carbs and sugar. So I put together a sheet of smoothie ingredients, including fruits, veggies and proteins, and said pick anything you want for a smoothie. After three weeks of drinking them daily, he was fine.
After a year plus of drinking smoothies, how do you keep them interesting?
You have to get creative with your ingredients. In my family, each person is different in what they like. I make a different smoothie every day for myself, using fruits and vegetables that are in season and whatever is in my pantry. My kids are simple: They like pink or purple smoothies or chocolate peanut butter. And I always put in all the immunity boosters, like turmeric and bee pollen.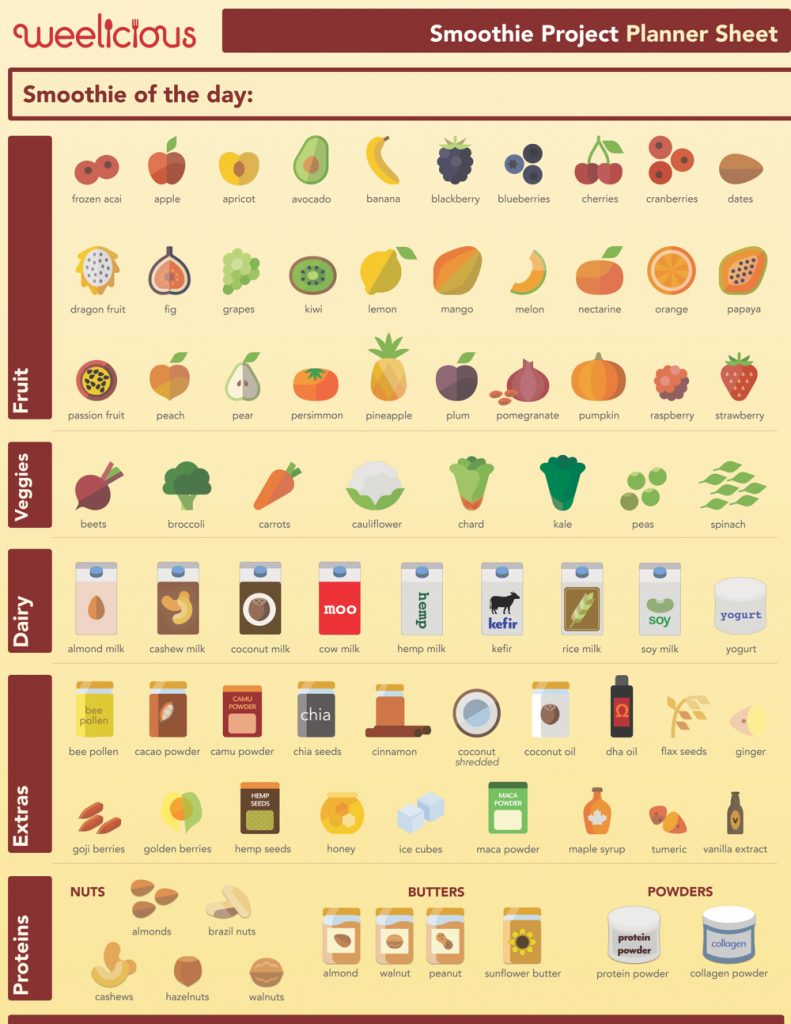 I've found the hardest thing is to make smoothies filling. How do you not get hungry an hour or two later?
Proteins will help you stay full, so definitely include seeds, nut butters, protein powder, or collagen peptides, which are great for hair, skin, and nails. But also, remember: If you're eating real foods, it's okay to be hungry later. Just snack on hard-boiled eggs or fruit or veggies.
Are there good smoothie cups to bring to school or would these be after-school snack smoothies?
We do a smoothie every morning, and there are tons of cups on the market to keep them cold and make them easy to take with you. But honestly, I don't use a special cup—I suck my smoothie down so fast it's shameful.