One part of parenting that I did not anticipate was the insane number of birthday parties we would have to attend. Three kids plus three sets of friends (and six cousins!) means there are times we have two or more birthday parties in just one weekend. It's madness. And, of course, buying the presents has always fallen to me. But this year, I've vowed to change that. Instead of taking the kids to a toy store to pick something out for a friend (or, let's be honest, doing it myself), I'm encouraging them to make presents for their friends—and each other. With Odette and Tom's birthdays coming up next week, Shep and I decided to get our DIY on and made these leather bracelets. (These feathered masks are another fun option!)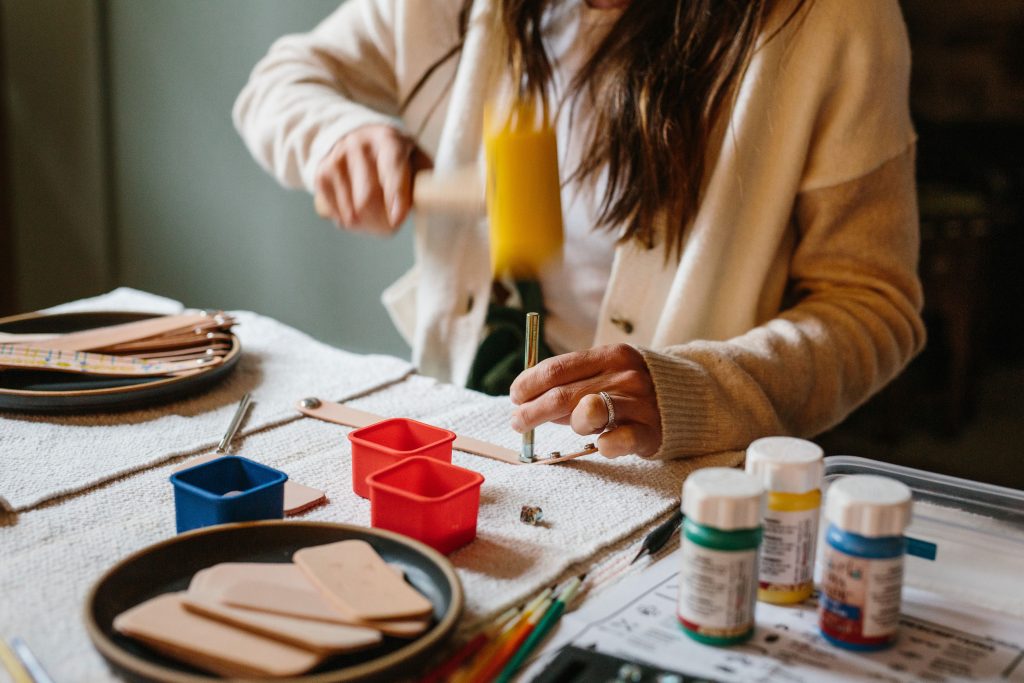 They are super easy to personalize, plus it's a fun activity to do with your whole family. My kids love arts and crafts and are always so proud to show off something they made. Make a few bracelets for their friends to stack on their wrists, and I guarantee they will be the coolest kid at the party.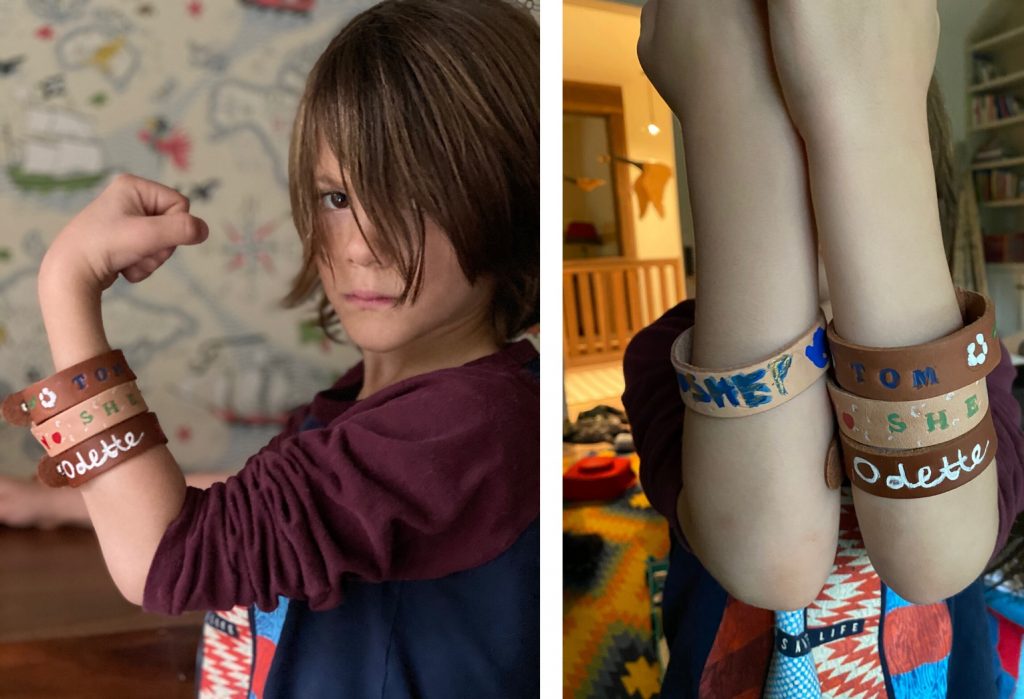 Keep scrolling for all the details on how to make these DIY leather bracelets. And let me know in the comments: What kind of personalized gifts do you like to make?
What You'll Need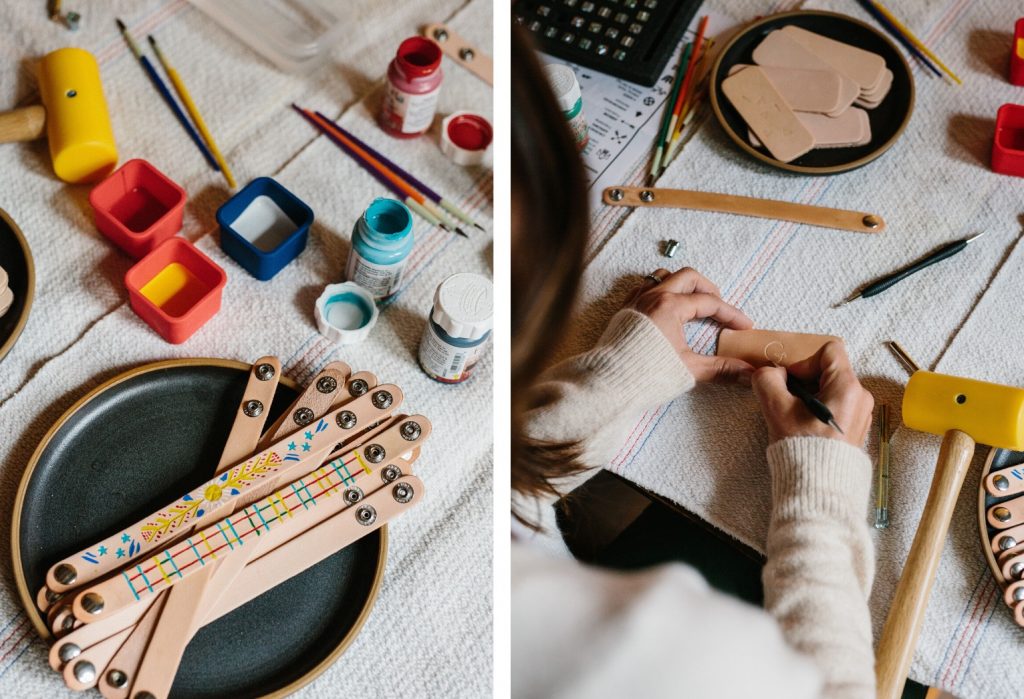 STEP 1
Cover table craft paper and set out all supplies. Mist bracelet with water, so it will be more malleable for stamping. Show kids how to use the mallet to stamp letters and shapes into bracelets. (It's easy, they may just take a bit to learn how to avoid hitting their fingers!)
STEP 2
Once bracelets are stamped with letters and fun shapes like stars and moons, use the paint to add color to your creations. (Kids can also skip the stamping and just paint the bracelets, or glue on felt, feathers or sequins. Get creative!) 
STEP 3
Let decorated bracelets dry overnight.
STEP 4
Watch as your kids snap on the bracelets and wear them proudly or wrap them up for friends. (If you're feeling really ambitious, you could make DIY wrapping paper!)