Halloween is in full swing at the Padalecki house! There's no better way to get into the season than dressing up our home a bit. We love getting into the spooky spirit with the kids and watching their imaginations run wild. Whether you prefer cute or creepy, there are so many creative ways to trick (or treat) out your house. Here, our 5 wickedly easy halloween decor ideas.
Give broken toys an afterlife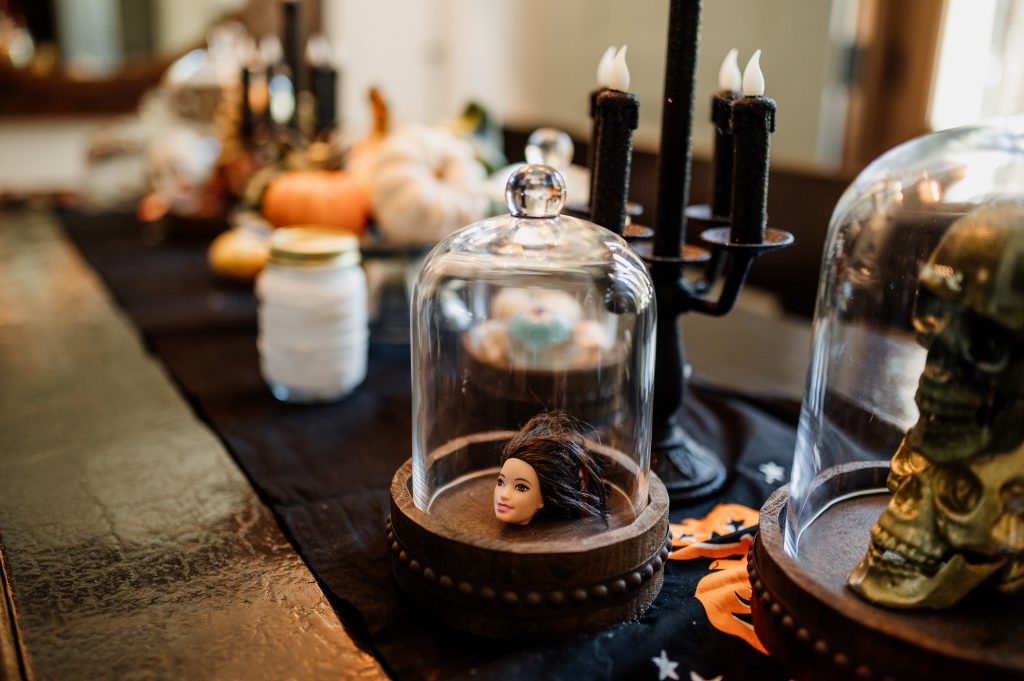 Lean into the holiday's creep factor and spook out tables and bookshelves with defunct dolls and toys—elevated with a glass cloche, or course. Sorry, Barbie.
Trick out your treats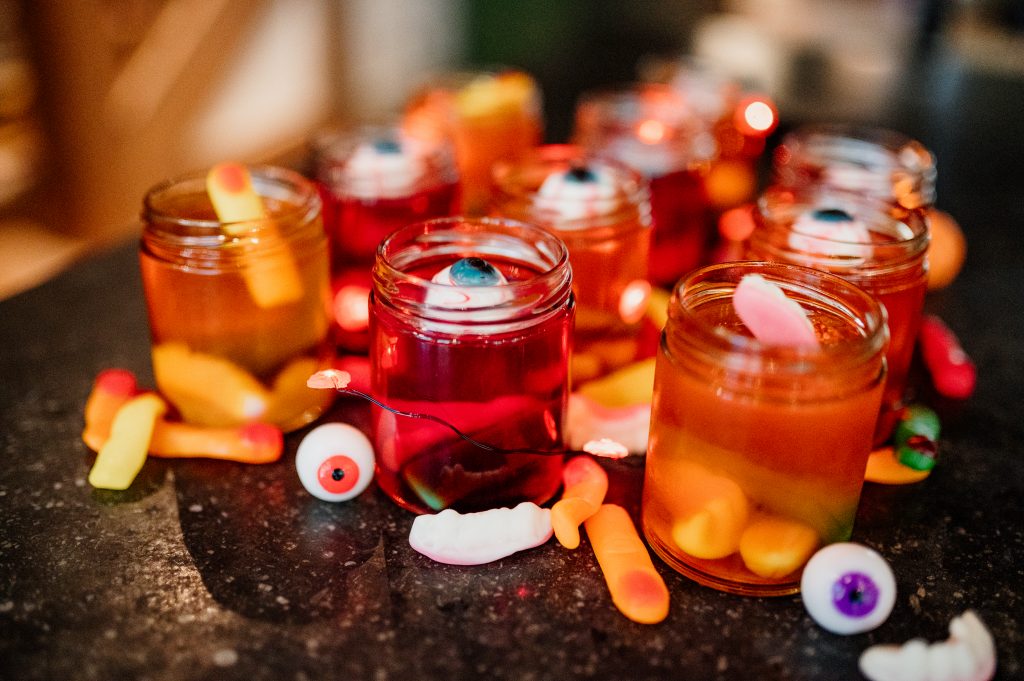 Bright orange and red homemade jello becomes a ghoulish snack when topped with gummy fangs, fingers and eyeballs.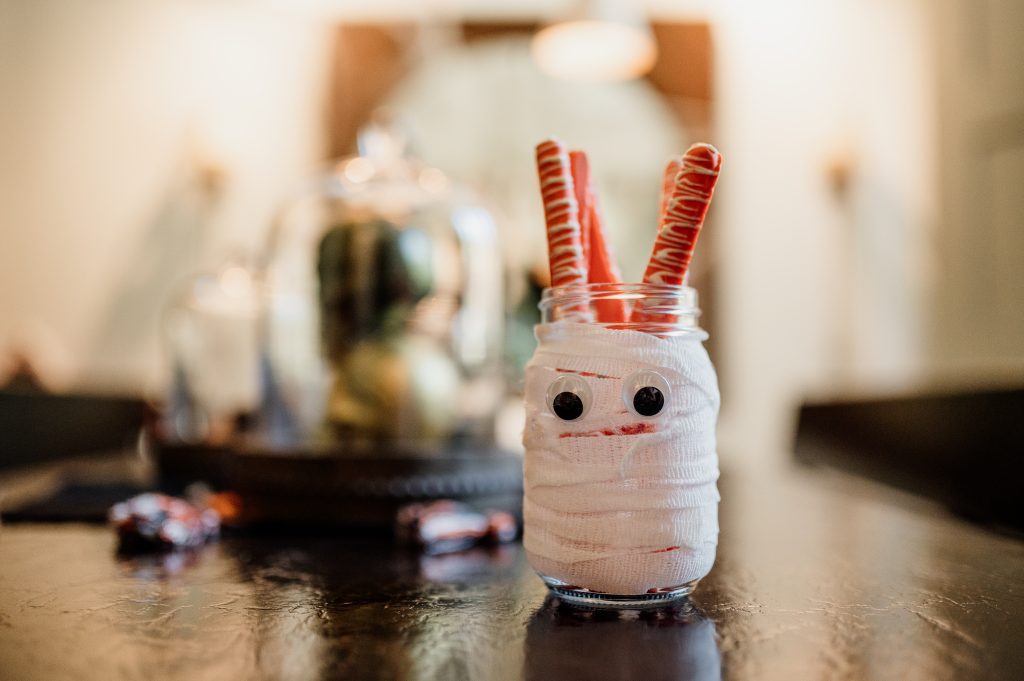 A little gauze wrapped around a mason jar and some googly eyes create a boo-tiful vessel for chocolate-covered pretzels and snacks.
Go gothic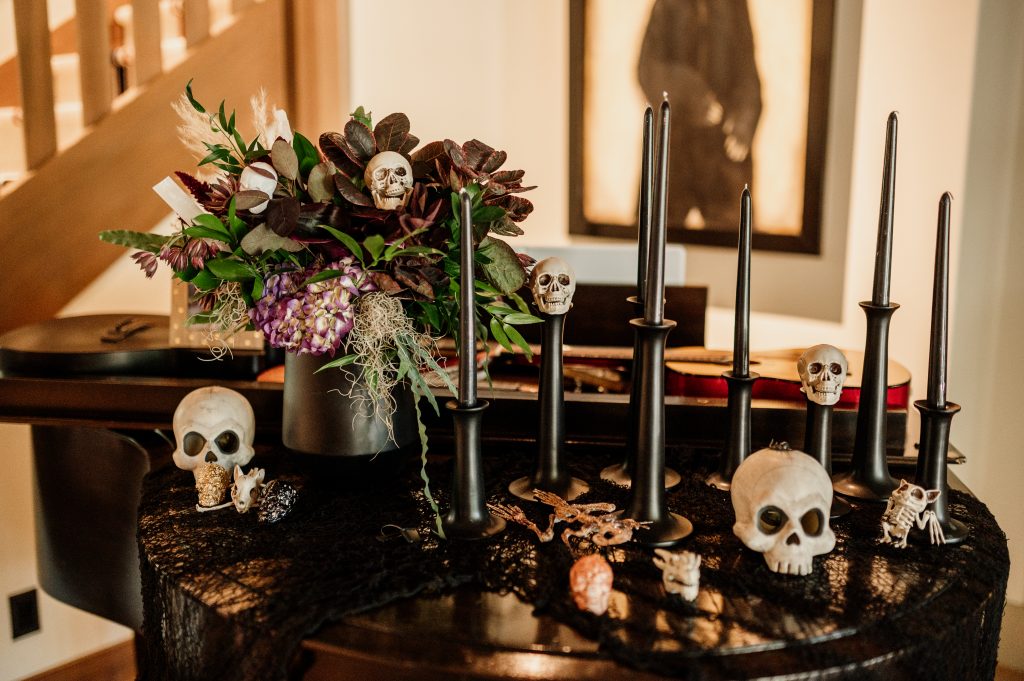 Tap into your inner emo with skulls, lace and black candlesticks.
Look up
Hanging black witch hats and bats from the ceiling gives a haunting vibe to any space.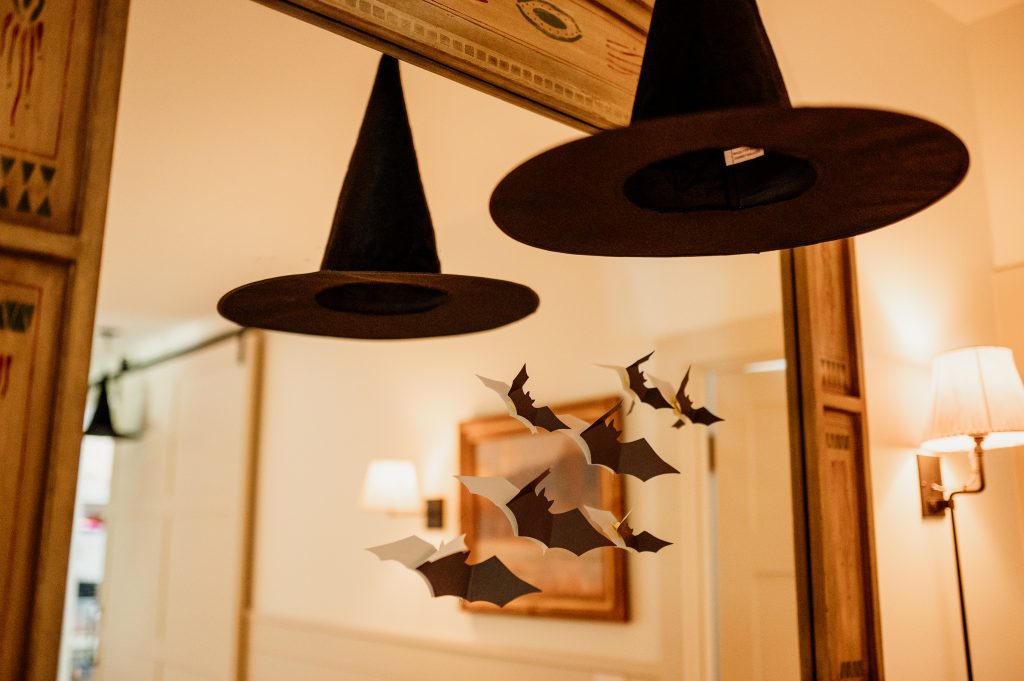 Gourd big or go home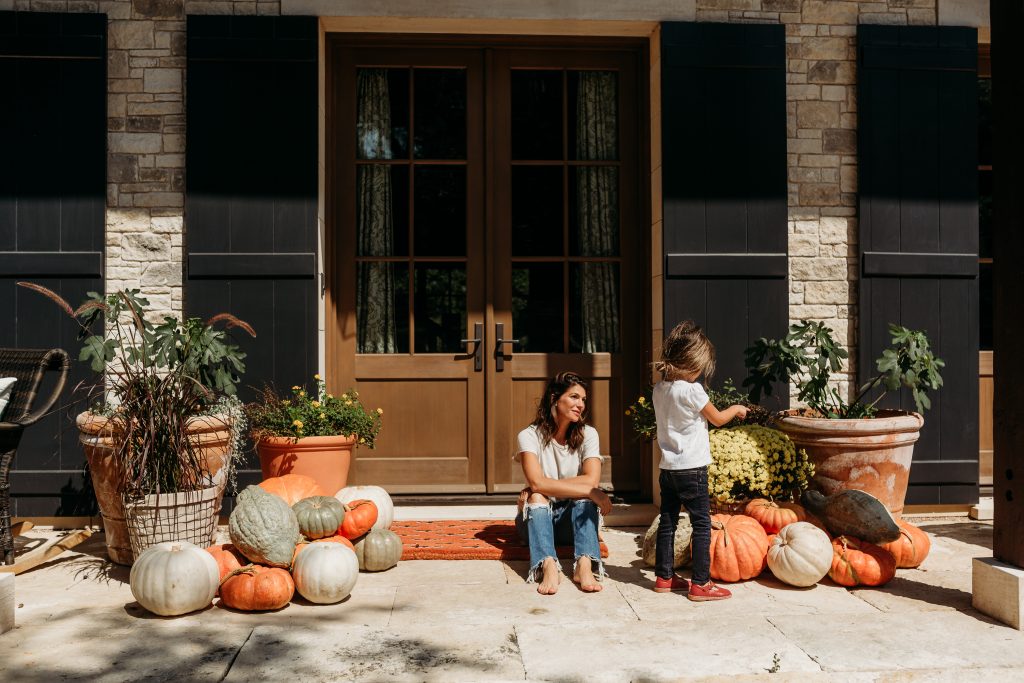 There's no such thing as too many porch pumpkins. The more colors, shapes and sizes the better! What's your favorite way to decorate for Halloween?
Shop this post