I love the idea of a DIY Halloween party, of Martha Stewart-ing every last detail of my kids' favorite holiday. But the sad truth is: I'm kinda terrible at it. I can admire a curated Pinterest board of perfectly decorated spider cupcakes and handmade costumes as much as the next mom, but "craftsy" is not a word I'd use to describe myself. Unfortunately for me, my kids are begging for all things Halloween-themed right now…
I decided to try out a couple of seemingly easy DIY Halloween recipes that I thought even a craftily challenged mom like myself could pull off. Well, as you'll see, my results wouldn't exactly make anyone's Pinterest board. The snacks still made my kids' day though, which is really the most important thing. Shep and I had the best time playing in the kitchen together—and laughing my missteps. I love that these moments with my kids never fail to remind me what the holidays are really about.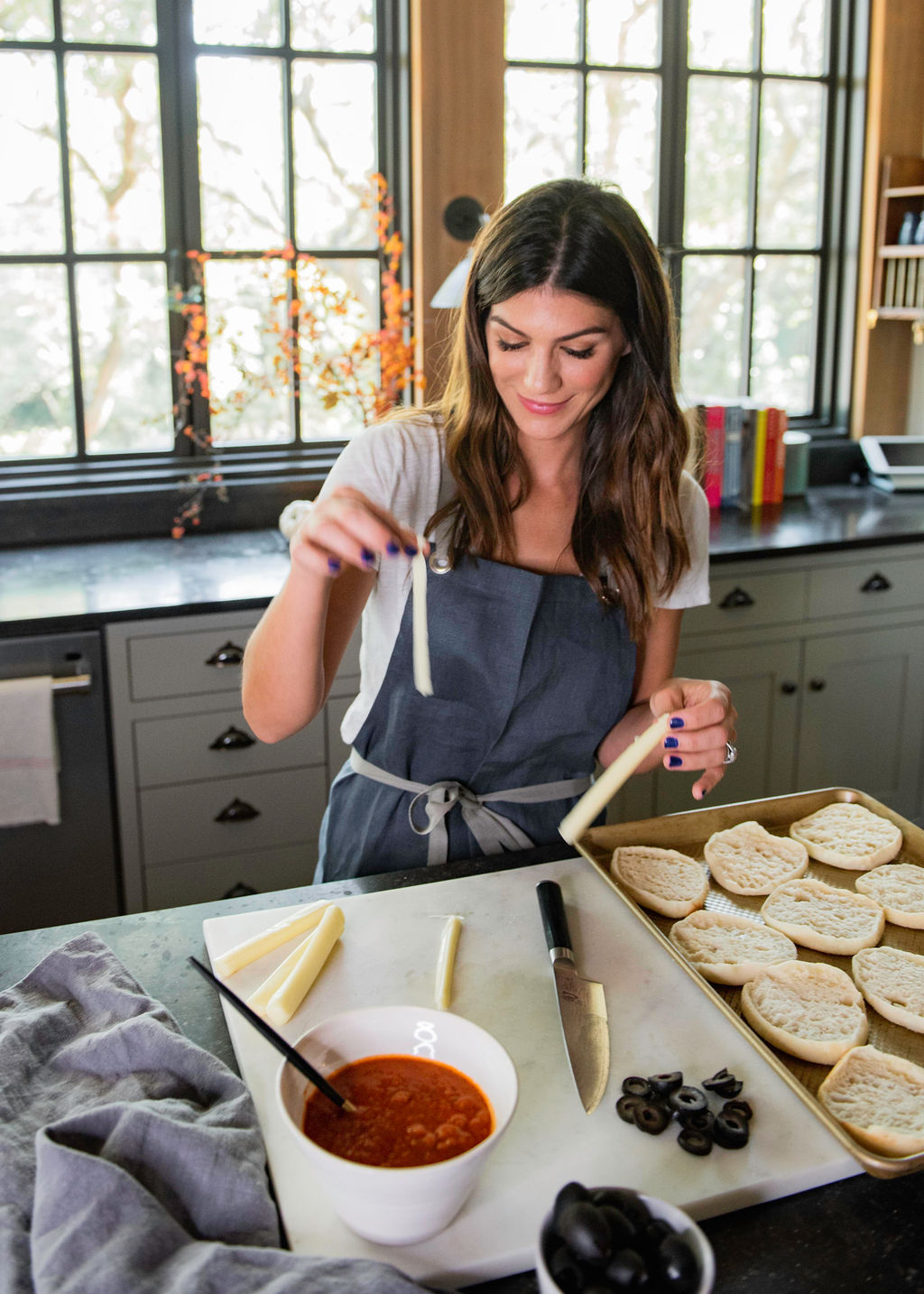 If you'd like to give them a go, the "recipes" don't require a lot of tools. All you need are a couple of cookie cutters, and you're ready to go. And I even added my own little "Not-So-Pro Tip" to each, so that maybe you'll have more luck with these tricky treats than I did.
I'd love to hear how you're celebrating the holiday—DIY or not!—in the comments. Happy Halloween to all!
Mummy's Favorite Pizza
You'll need:
English muffins
Your favorite tomato sauce
Shredded mozzarella cheese
Sliced black olives
Lightly toast the English muffins. Spread on a little bit of tomato sauce, then top with shredded cheese in a cross-hatch pattern, leaving a small space for the mummy's "mouth" to go. Pop the English muffins into a toaster oven or under the broiler quickly, just until the cheese melts. Place two black olives on the pizzas as "eyes," then serve.
My Not-So-Pro Tip: If you have a little trouble making the space for the mummy's mouth to go, like I did, just draw it on after with some leftover tomato sauce.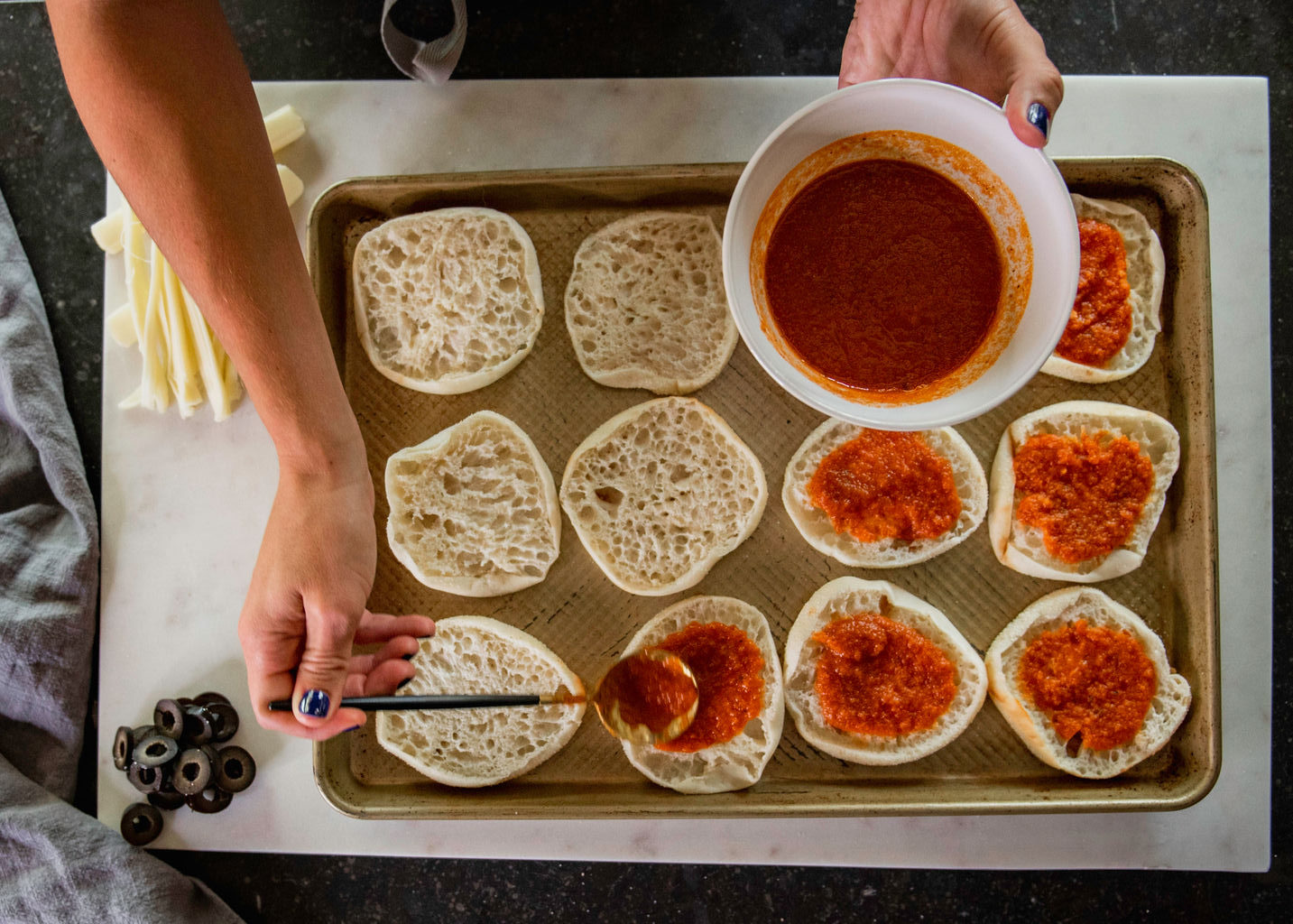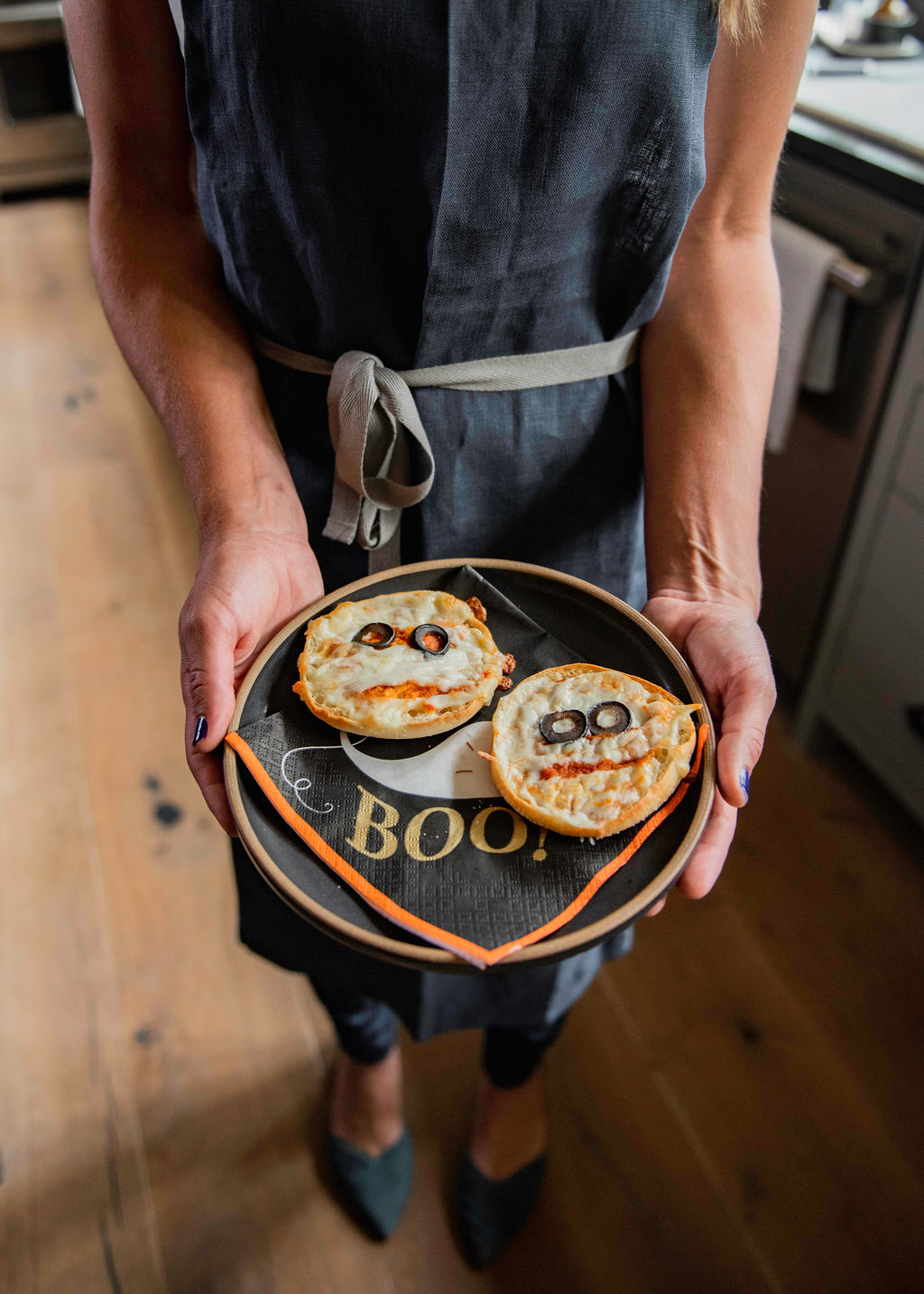 Ghostly Grilled Cheese
You'll need:
An egg
Butter
Sliced bread
Ghost-shaped cookie cutter
Ketchup
Beat the egg lightly and set it aside. Spread both sides of a piece of bread with butter, then cut a ghost-shaped hole in the middle. Heat a pan over medium-low heat (as you would with any grilled cheese). Place the slice of bread in the pan, then fill the ghost-shaped hole with the egg. When the egg is almost cooked through, flip the bread and toast the other side. Once the bread is cool, dot ketchup onto the ghost to create eyes, then serve.
My Not-So-Pro Tip: I made the mistake of trying to make this with a stainless steel pan and it was a total mess—both to flip the toast and to clean up afterwards. Use a nonstick pan so everything slides off easily. I'd also recommend omitting the egg yolk and using only the whites, so you don't end up with a yellow ghost.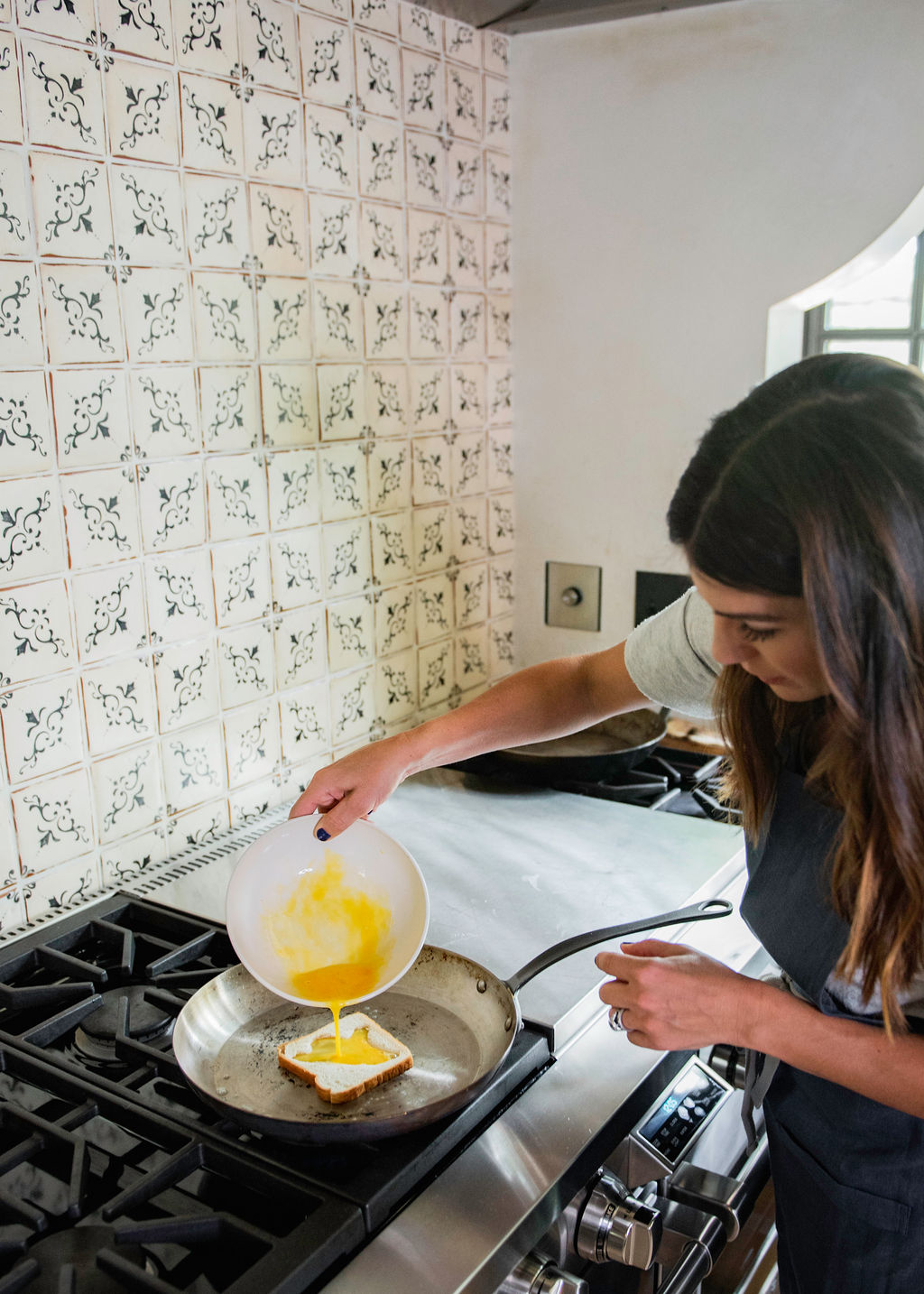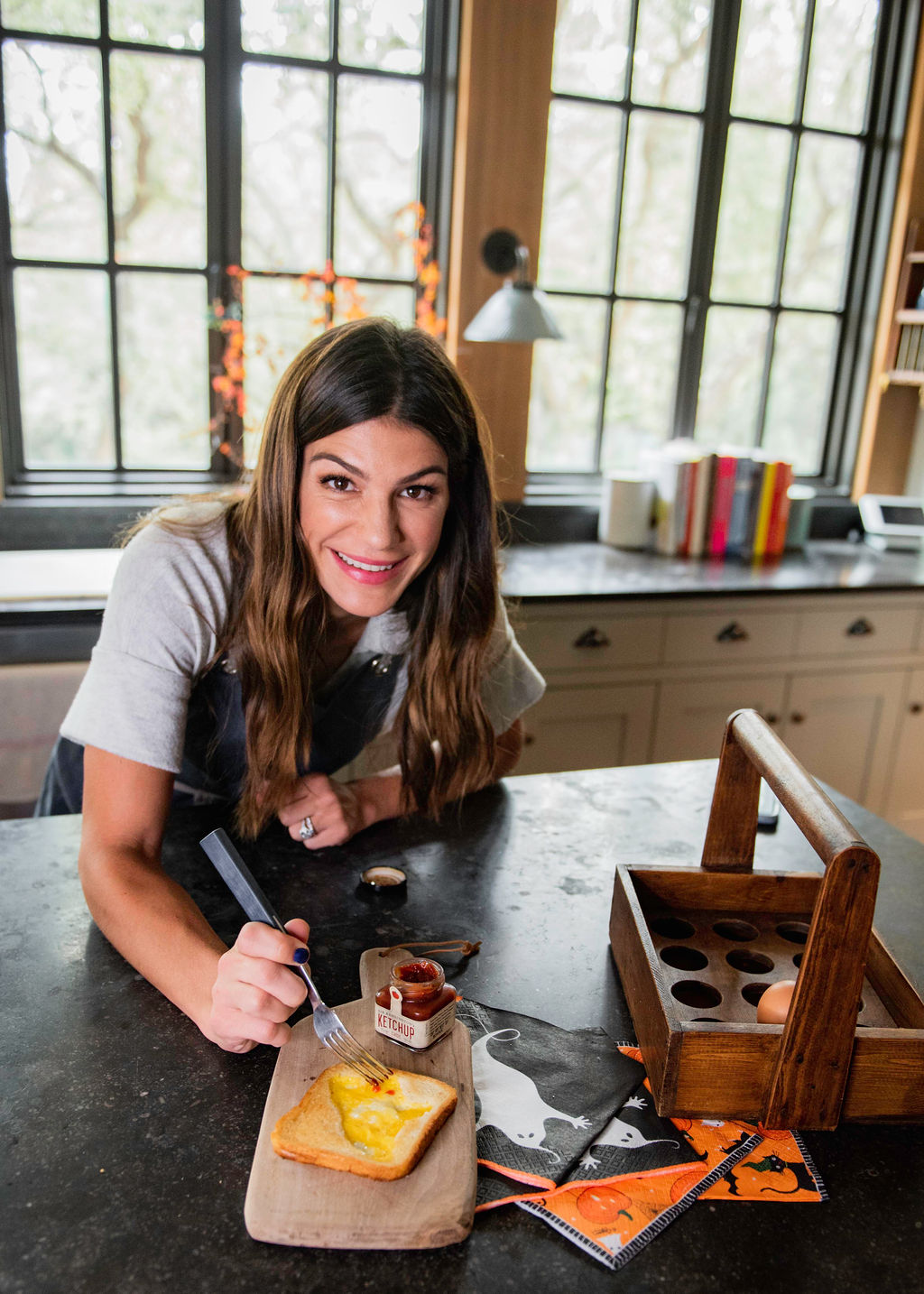 Boo-berry PB&J's
You'll need:
White bread
Ghost-shaped cookie cutters
Your favorite peanut butter
Your favorite jelly
Cut the white bread into ghost shapes using the cookie cutters, then spread one "slice" with peanut butter and the other with jelly.
My Not-So-Pro Tip: Okay, these were definitely the easiest of the bunch. The bread would be even easier to cut and spread if you toast it slightly first, but it's not necessary! Leaving it as-is will do just fine.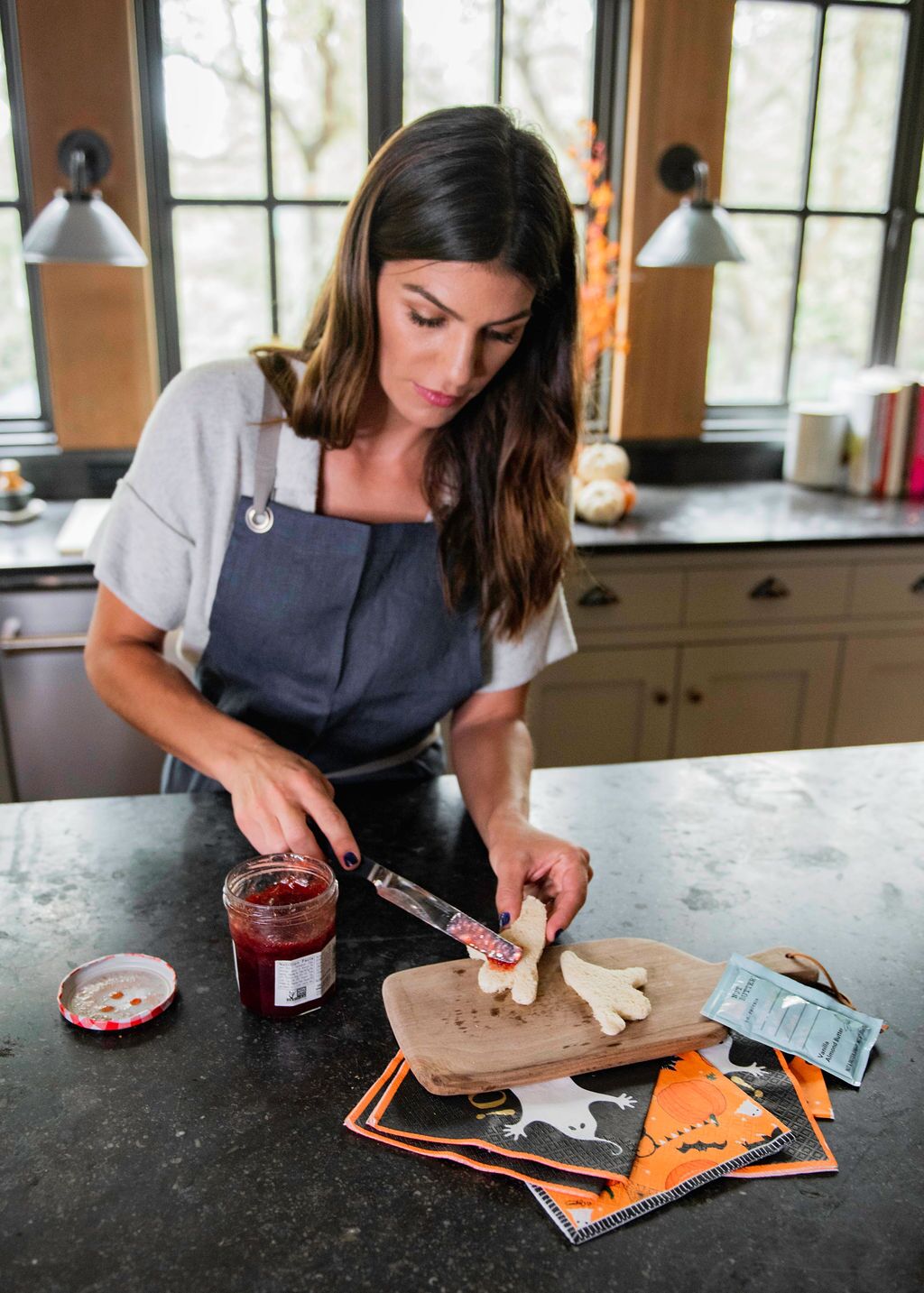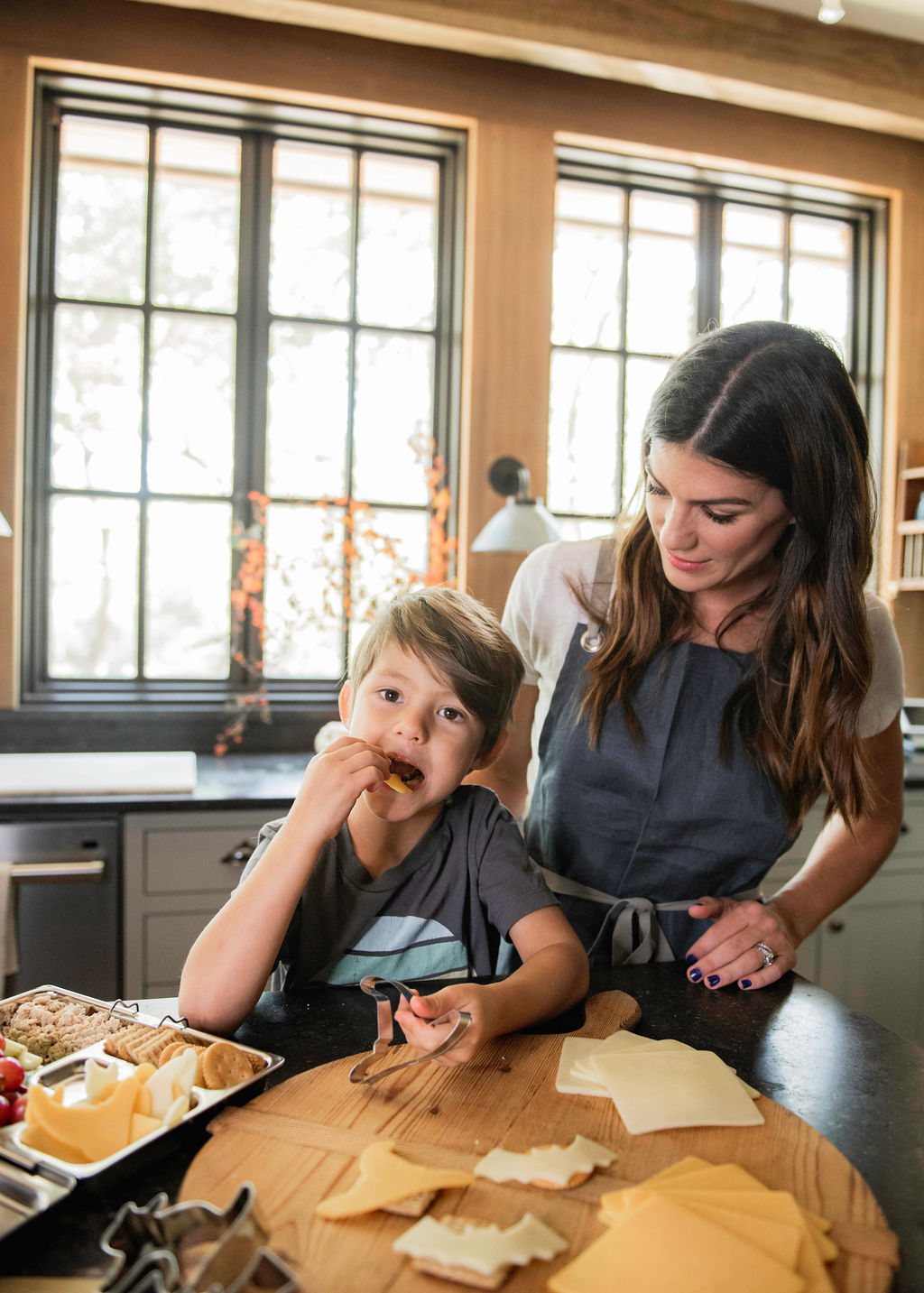 SHOP THE POST