I have a confession: I'm sort of known as The Grinch of Thanksgiving dinner. I know, I know! I love the ritual of the entire family gathering around the table to show gratitude for all the good things in our lives. But actually preparing all the food is stressful and I've just never been a big fan of the traditional Thanksgiving foods. There, I said it.
Luckily, I know a pro who does love cooking Turkey Day dinner: Gaby Dalkin. She is the founder of my absolute favorite cooking blog What's Gaby Cooking. Her recipes are approachable, and she has that easy-breezy California sensibility about cooking (good ingredients, not a whole lot of fuss) that I admire. I knew she'd have great advice since her cookbook (see it here) is full of creative ideas, so I asked her to share her chef secrets before the big day. Here, her four fail-proof tips to getting Thanksgiving dinner on the table with minimal stress.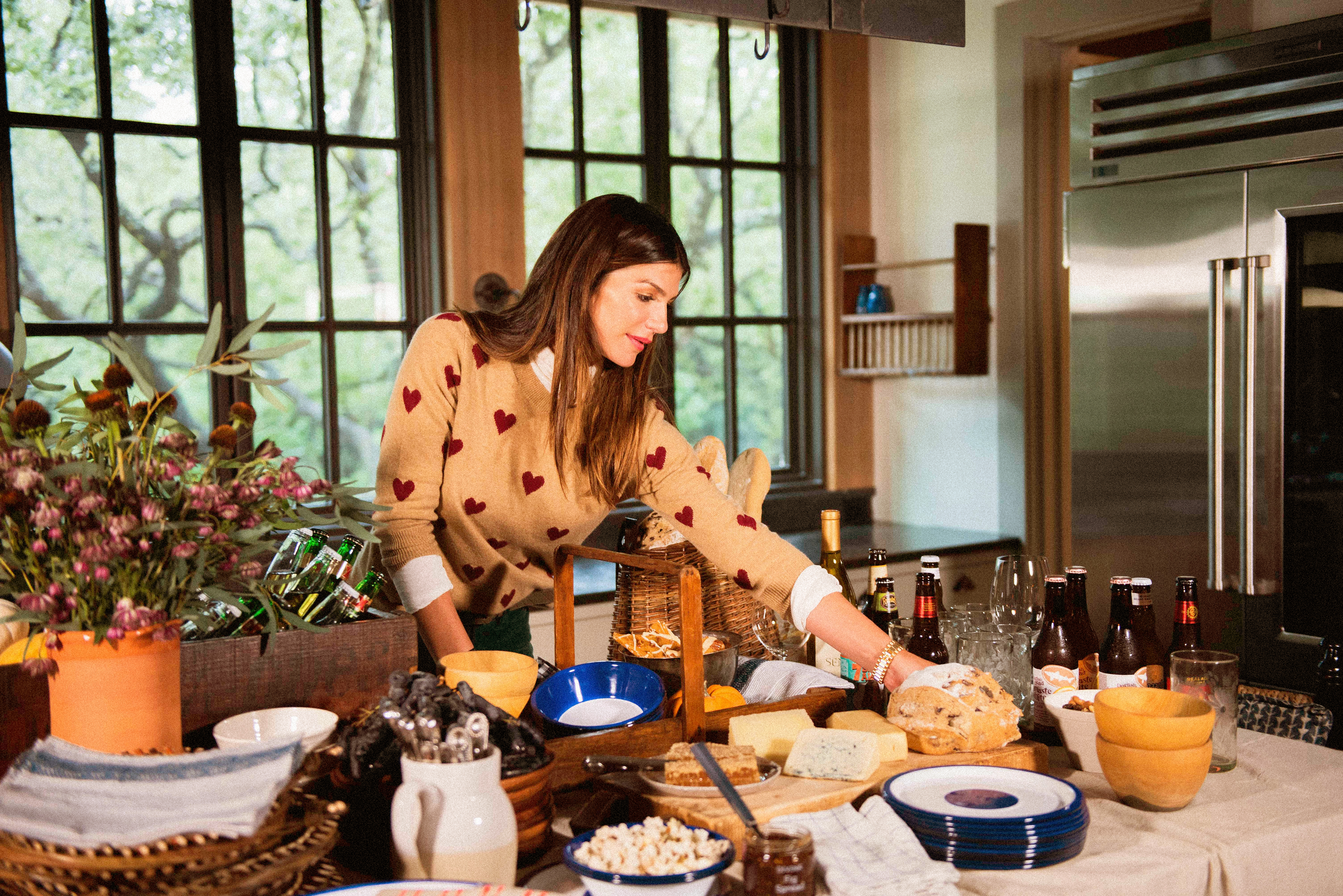 1. THINK AHEAD
The key to less cooking anxiety: More prep. "Anything that can be done ahead of time should be, including setting the table," says Dalkin. "And keep in mind that almost all the veggies can be done earlier in the day and then simply reheated right before dinner while the turkey is resting." Need ideas? These three sides can easily be prepped ahead of time:
The day before T-Day, cut and toast the bread, make your aromatic mixture and simply store it in the fridge. All you have to do on the day of is assemble and bake!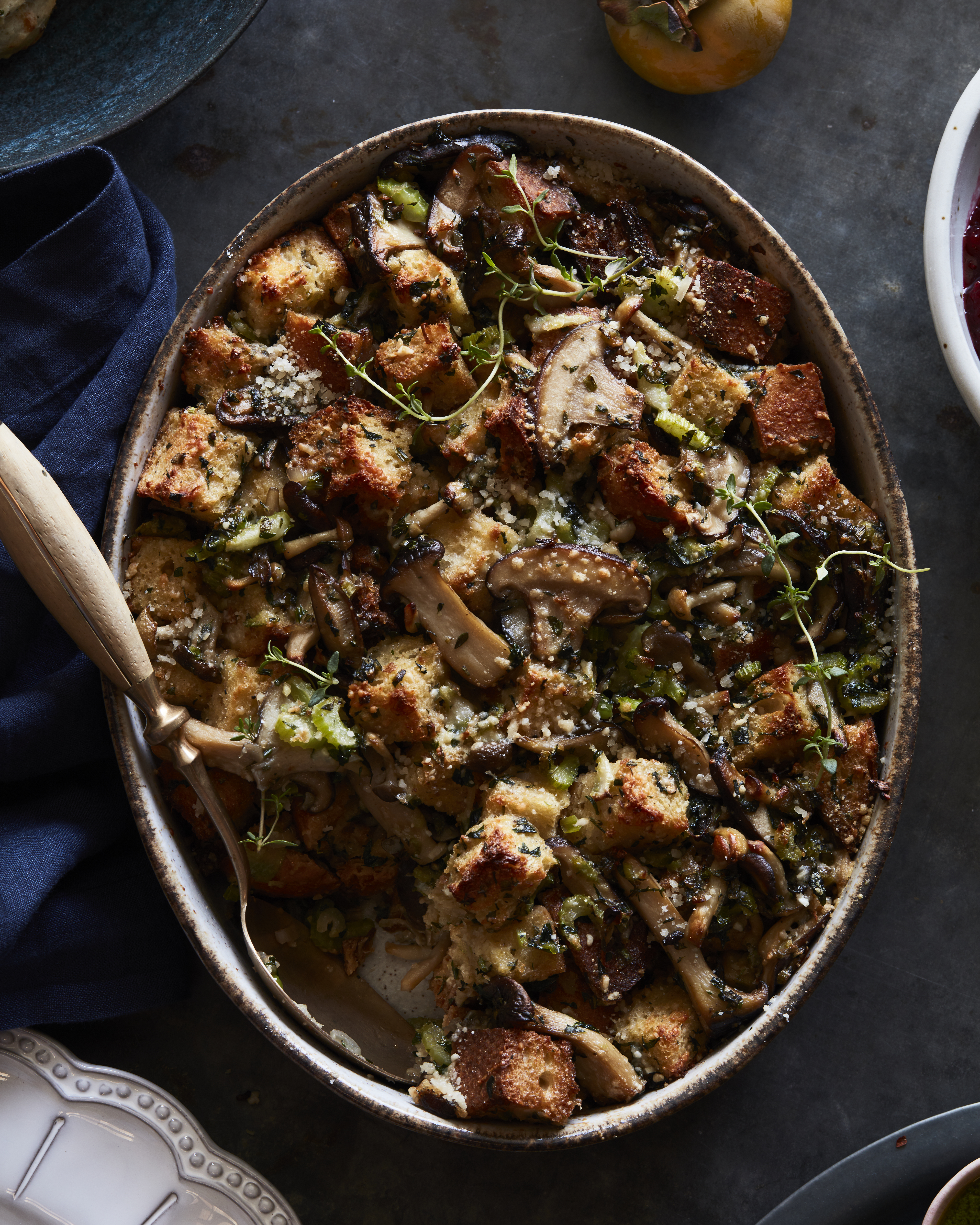 Make them from start to finish the day before and store them in the fridge, but don't add any herbs. On Thanksgiving morning, add a few tablespoons of cream to a slow cooker and then dump in your mashed potatoes. Stir everything together, letting them heat back up, then add some fresh herbs right before you serve.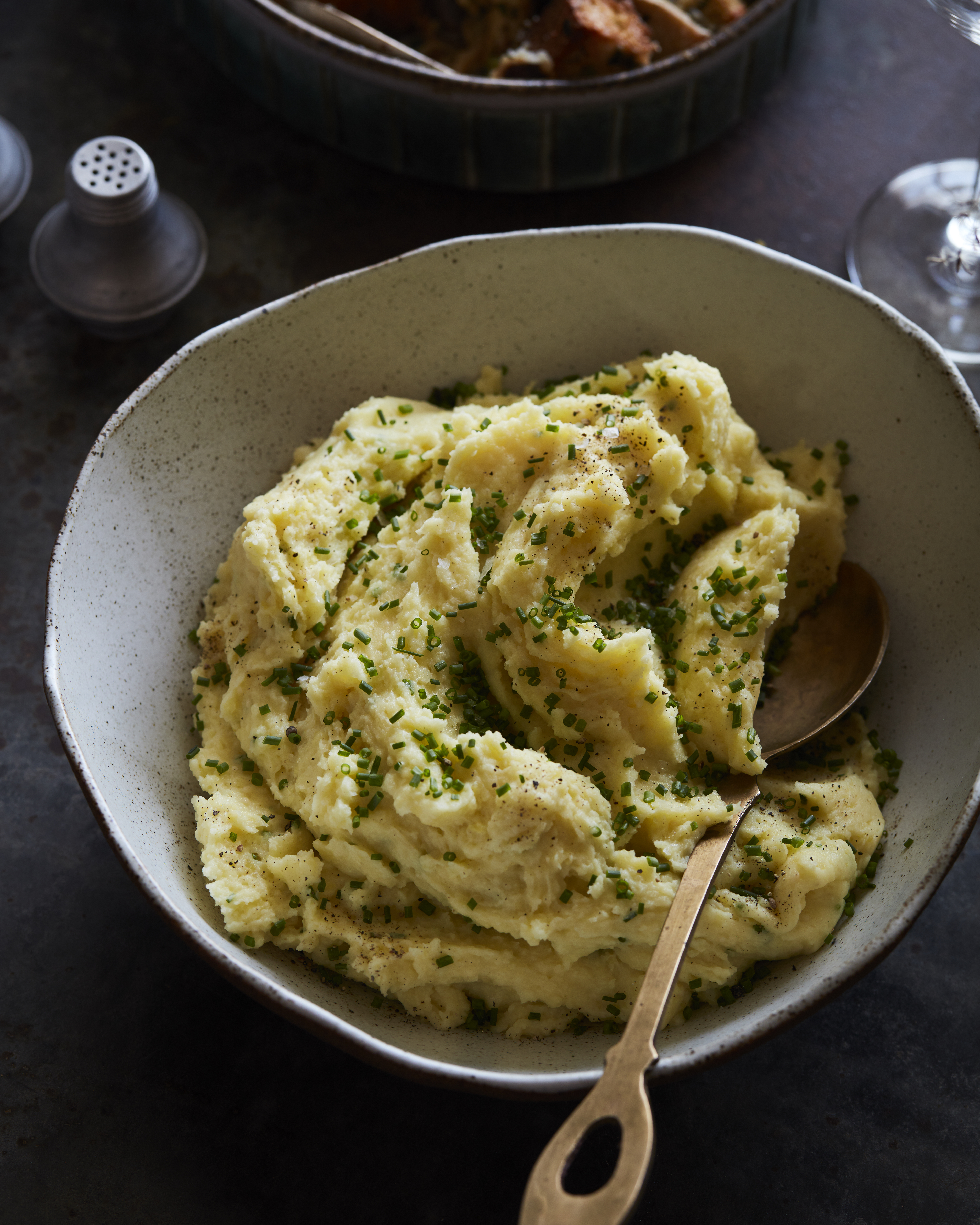 Blanch green beans on Thanksgiving morning, then immediately shock them in an ice bath to retain their gorgeous color. Then simply saute them with garlic, shallots and seasoning right before dinner.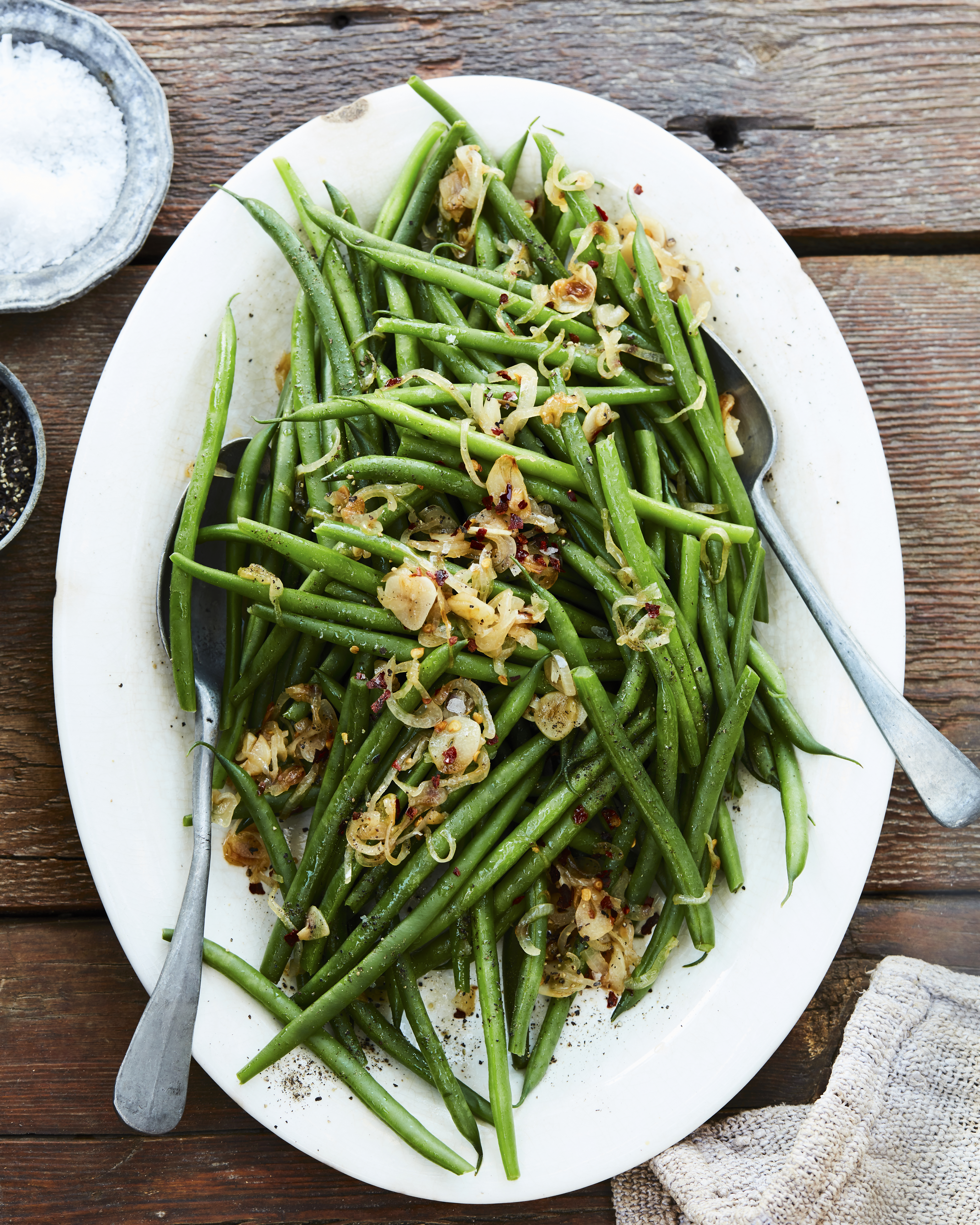 2. GAME PLAN
In addition to prep, make an actual schedule that will keep you organized and on-track so more of your work is done before the big day rolls around. "My game plan starts the Sunday before with things like shopping and cleaning out the fridge, then outlines what I can do each day to ensure less stress (and cooking!) the day of," says Dalkin.
3. KEEP IT SIMPLE
Thanksgiving is not the day to try a new recipe for the first time. "Stick with side dishes you're comfortable with so you feel confident going into the day," says Dalkin.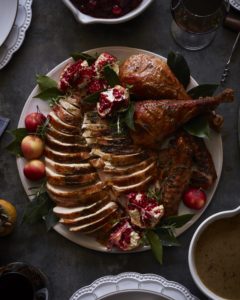 4. TALK TURKEY
"It's all about a compound butter and a brine," sayd Dalkin. "You can even take a shortcut and buy a pre-brined bird, and when it's ready to roast, slather it in a compound butter which will infuse all sorts of flavor into the turkey—and invest in a meat thermometer so there's no second guessing when you're turkey is done."
Happy cooking!