One of my favorite morning rituals is making mason jar smoothies with my boys (Odette is still purely on a diet of breastmilk). Tom and Shep love to pick fruits and vegetables from our garden and create healthy, feel-good drinks that taste great (with a little help, of course).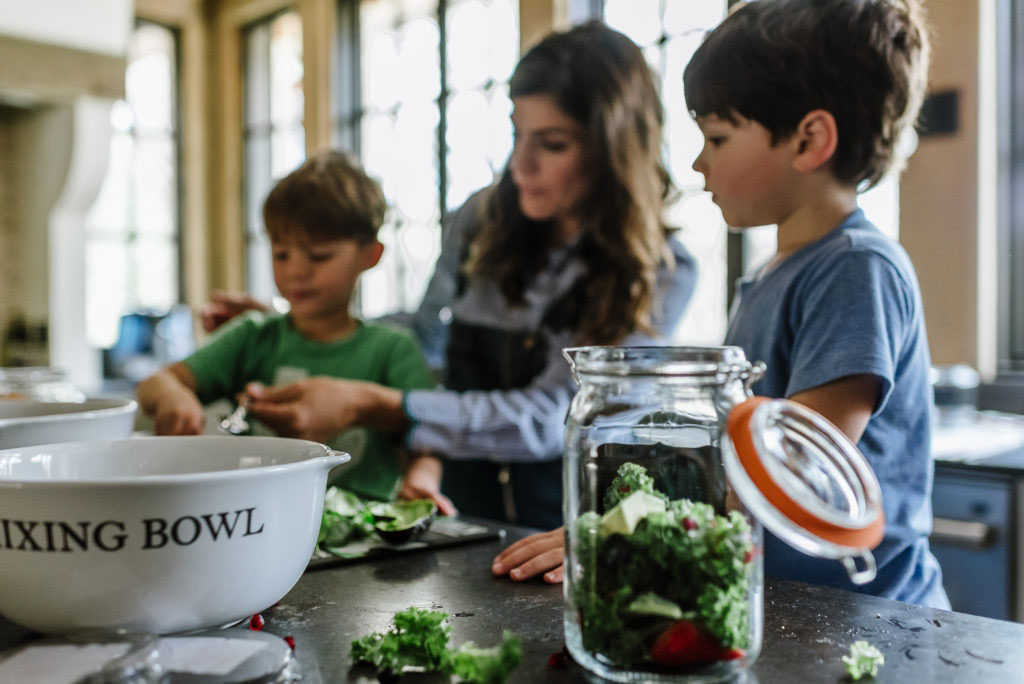 As a mom, I love promoting their creativity and watching their curiosity spike as they pick out ingredients that I NEVER would have chosen for myself. Who would have thought a bell pepper could go well in a smoothie?!
As you know, the base of any great smoothie is, of course, the fruits and veggies. While I try to use ingredients from our garden (we're currently growing mint, cantaloupes, jalapeños, basil, bell peppers, and tomatoes) as much possible, sometimes we need a little extra help from local farmers markets and organic supermarkets to fill in the blanks.
Whether at the store or in your own garden, try to encourage your kiddos pick out their own fruits and veggies. Not only is it a fun adventure, but over time I've found that this simple step helps to empower Tom and Shep to want to reach for the "healthy stuff", thereby associating fruits and veggies with pleasure and fun. (Gotta love those sneaky mom tricks!)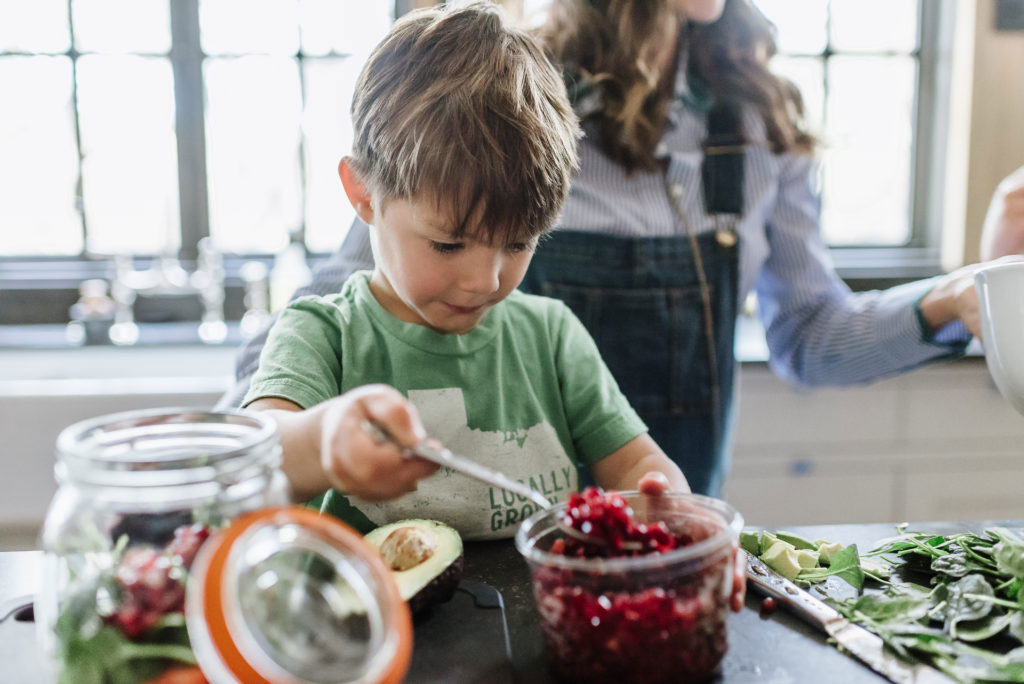 When you get home, have your kids put their desired pickings into their own personalized mason jars. You can buy mason jars on Amazon for a few dollars a piece, and I like to buy sticky "chalkboard" labels with adhesive to stick right on the jars (you can buy these here from Target). Give your kid a piece of chalk, and let them write their name to make the experience personal.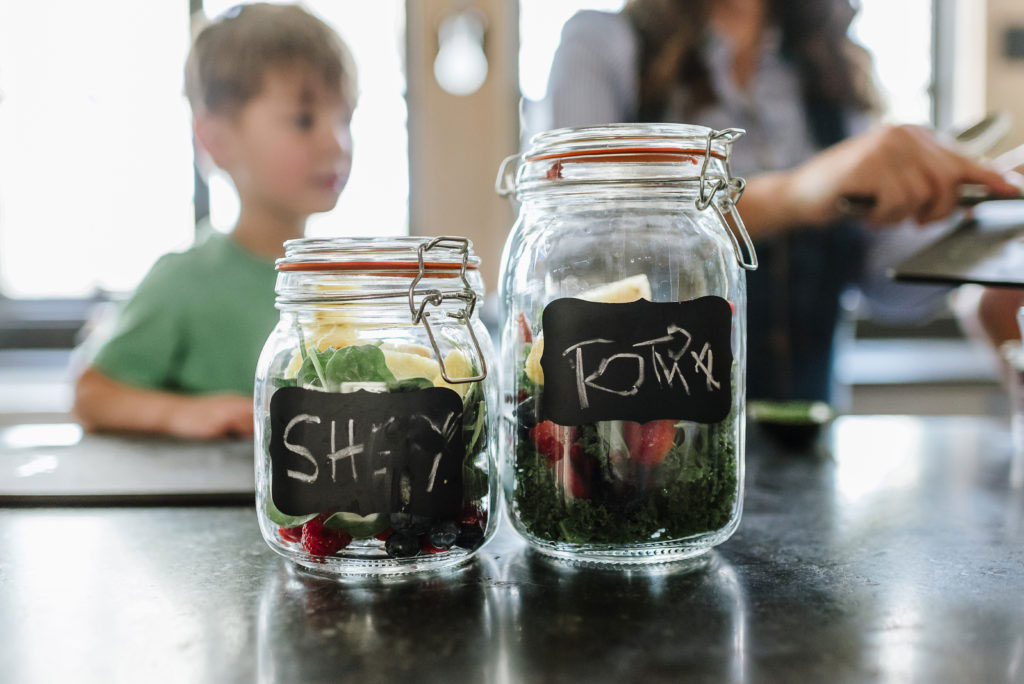 I don't know our morning can be pretty hectic (that may be an understatement), so to get one step ahead of the game, we make our smoothies the night before. This cuts down on prep time and makes for gold in the morning! No matter the time of day, the last step is always to toss your berries and leafy greens into the blender and let it do the rest!
Not only are these super easy mason jar smoothies a great way to get kiddos to eat healthy food, but by letting them be in control of their own smoothie it helps them to feel special and involved. Not to mention, it also begins to gives them a sense of where their food comes from!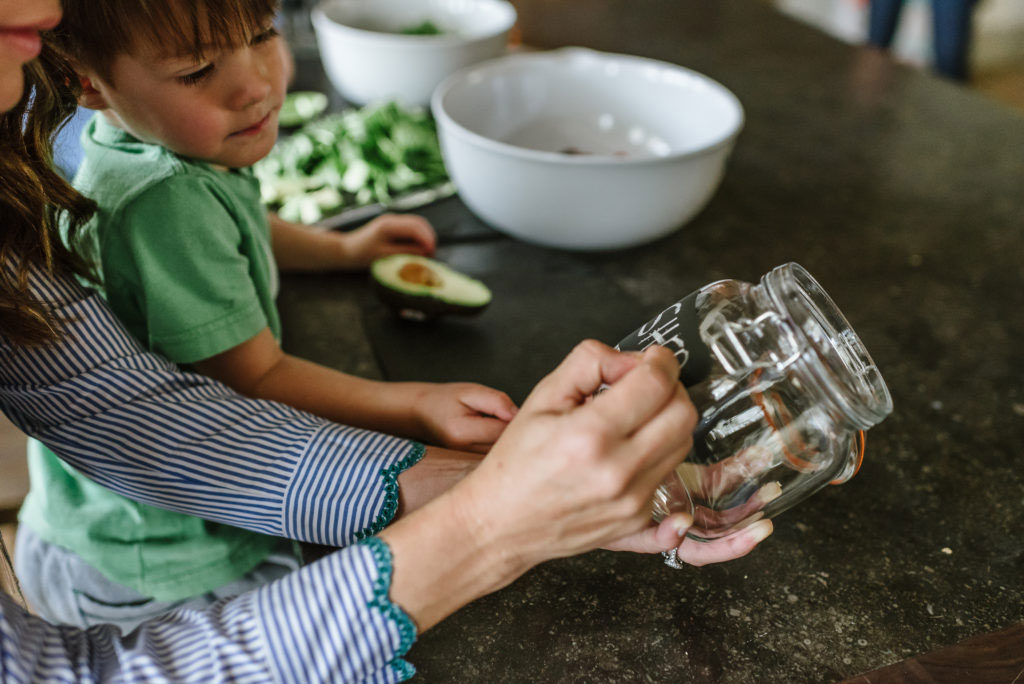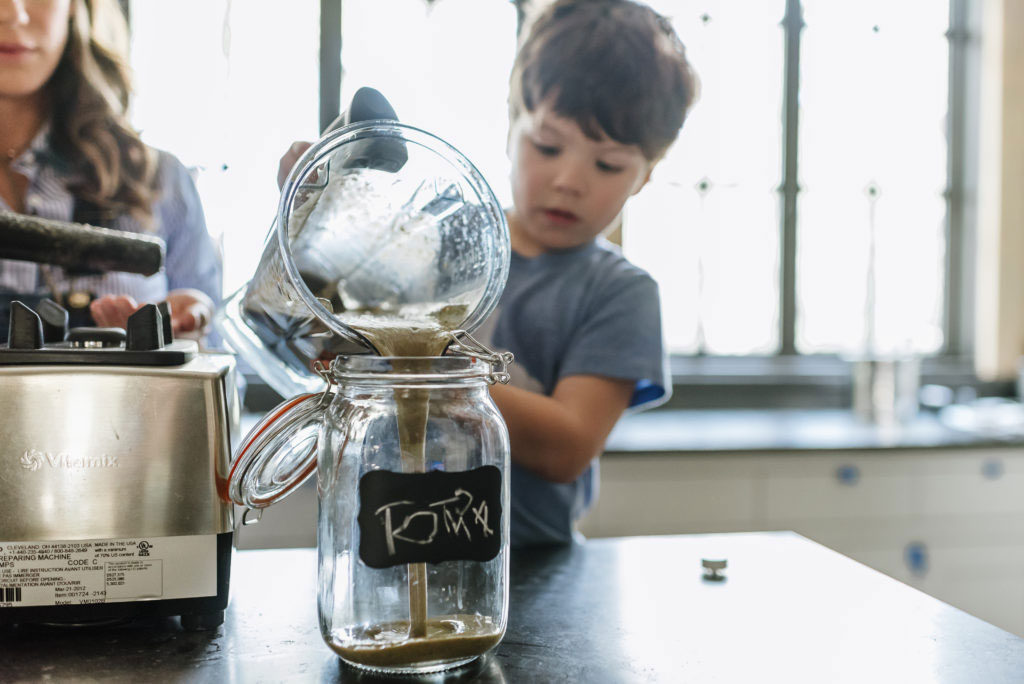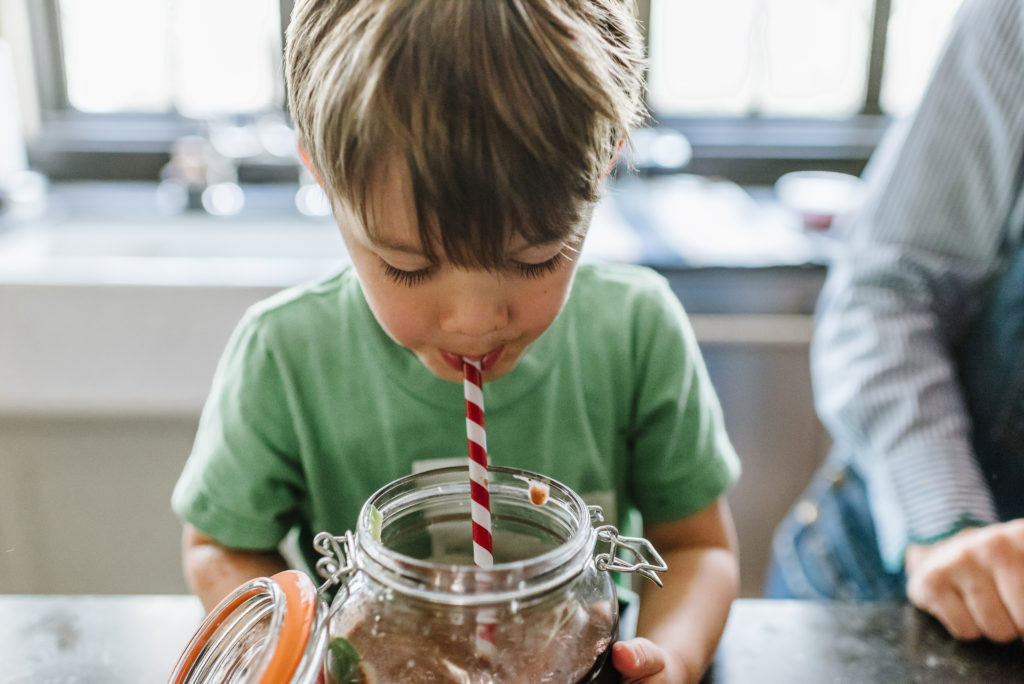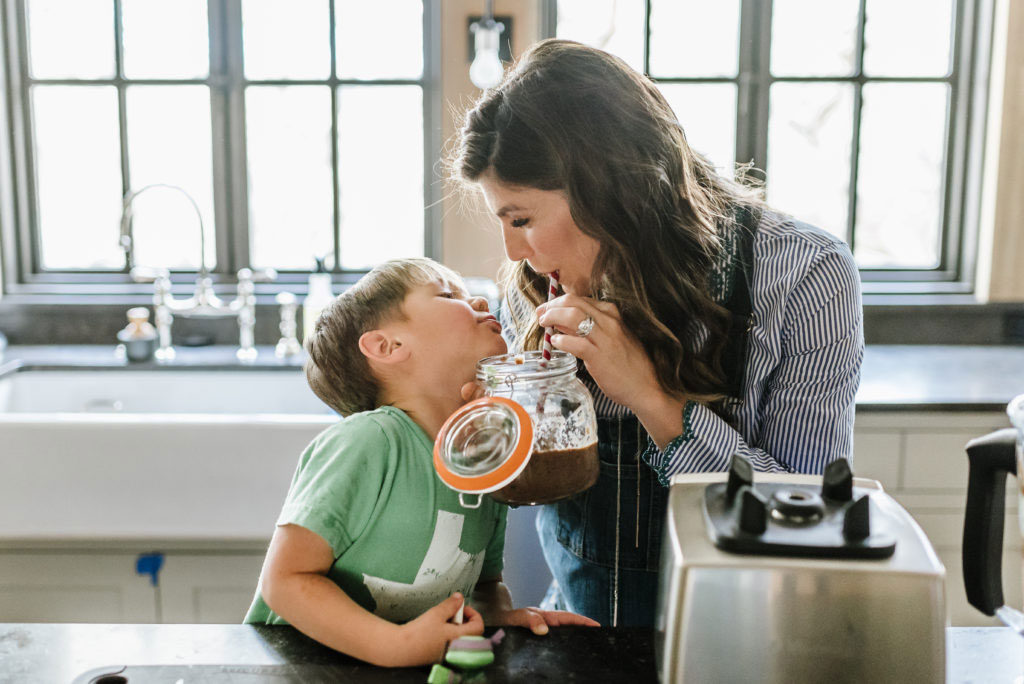 Here is one of my favorite "red" smoothie recipes from Julie Morris for the Chalkboard Mag. It features tomatoes and basil– two things I grow in the garden and are easy to harvest.
makes two 16-oz. servings
INGREDIENTS:
2 cups frozen strawberries
1 1⁄2 cups cherry tomatoes
1⁄4 cup dried goji berries
2 large Medjool dates, pitted
2 tablespoons mashed avocado
2 tablespoons freshly squeezed lime juice
1 tablespoon (packed) minced fresh basil
1 cup coconut water
DIRECTIONS:
Blend all the ingredients together until smooth.
Taste, and sweeten if desired.