Summer is always hot in Austin, and the margaritas are always flowing.  When I am out and about, I am a big fan of an ice cold margarita on the rocks with salt. It's my go to sipper with chips and a taco!  However, when I am home, I love a freshly blended, cold glass of frozen margarita.  I have the perfect recipe and just a warning – it ain't your skinny margarita.
Next to bourbon cocktails (did you check last month's recipe?), margaritas are my favorites. Maybe because they're the perfect balance of tangy and sweet, or maaaaybe because I have a slight affinity for tequila (especially mezcal!). I'm going to blame my stepdad, Jeffrey Batt, for my affinity (or slight addiction) to this perfect poolside drink. He didn't create it from scratch, but he's been making this drink at summer family gatherings, low key swim days, or for sipping while cooking his famous salmon for as long as I have known him.  Whatever the occasion, it refreshes and puts a smile on my face.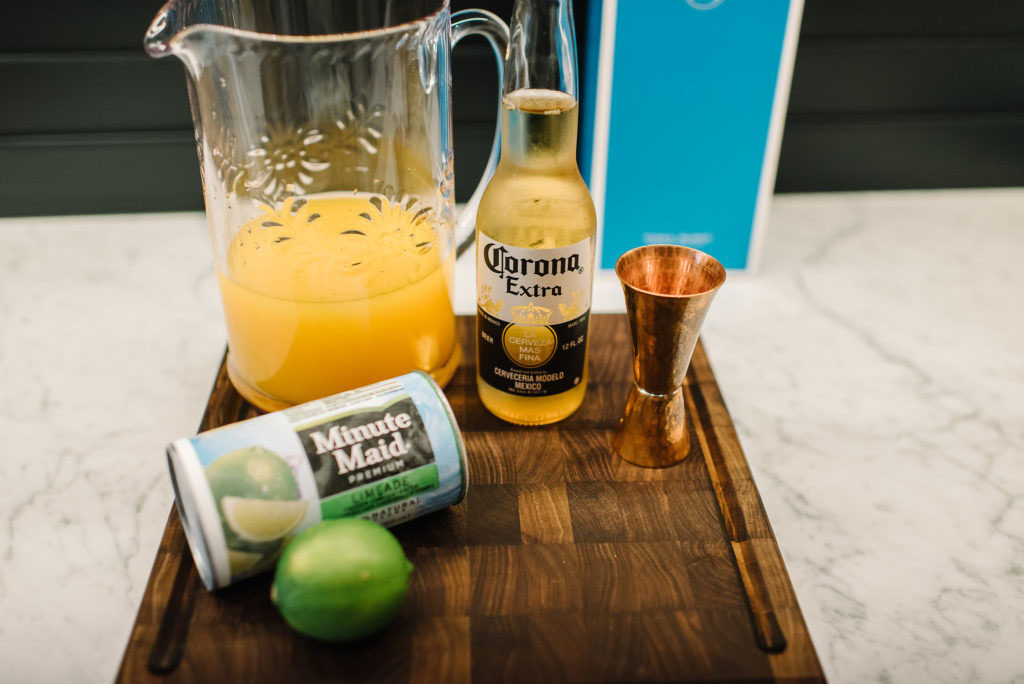 To start, I opt for Minute Maid limeaid concentrate (I was not paid to plug them, this is just what Jeff calls for in the recipe). You can find frozen limeade in the freezer aisle at any local supermarket. Next, grab freshly squeezed orange juice, or, if you're ambitious, buy some oranges and feel free to juice your own. Buy a few limes (depending on how many guests you have), and slice up the lime wedges for guests to garnish their drinks with. It's a huge time saver, without compensating on quality.  And, if you're in a decadent mood, buy some margarita salt!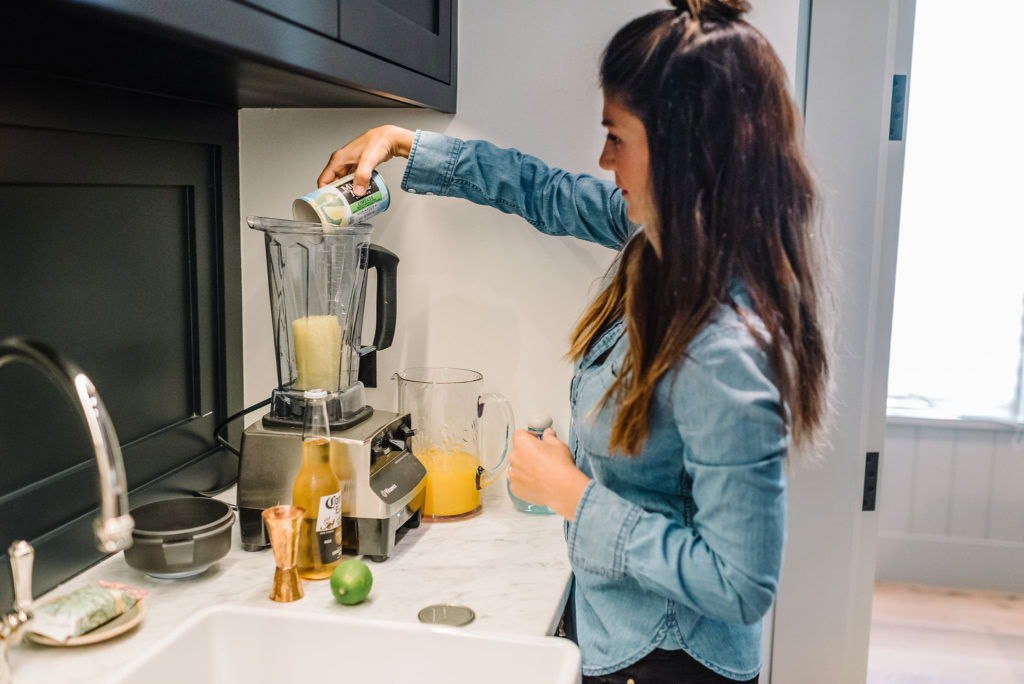 I'd like to think I've perfected this recipe (although, if you ask my stepdad, his is still much better) and is my reigning go-to for our humid Texas evenings. These large-batch margaritas are strong, full of flavor, and always a crowd pleaser. Serve these with a side of salt and limes so your guests can rim their glasses and customize to their liking. Oh! Be careful, they can hit you hard. You're welcome 🙂
Here's the recipe for this fresh Texas chiller:
Ingredients:
1 (12-oz.) can frozen Minute Maid limeade concentrate
8-10 ounces orange juice (preferably fresh squeezed)
8-10 ounces silver tequila (I love Casa Dragones)
1 (12-oz.) bottle Mexican Cerveza (such as Corona), chilled
Lime wedges
Coarse Salt (for rimmed glasses)
Preparation:
Place limeade concentrate in the bottom of a blender; pour the OJ into the empty limeade tin about ⅔ full. Next, add about ⅔ tin of tequila as well (the original recipe requires a full tin, but that can be a bit dangerous).  I also like to add ice, but this is optional.  Blend until frozen concentrate looks dispersed and there is a frothiness to the drink.  Then, what I like to do is add the beer (my favorite to add is a Corona – nope, not an ad, just a Jeffrey Batt suggestion).  I find by adding it last it doesn't overwhelm the drink with bubbles and air.  Blend and then take a lime to wet the edges of your glass and brim with salt for extra flavor before pouring in the frozen concoction. Pour the margaritas in the glass, and enjoy!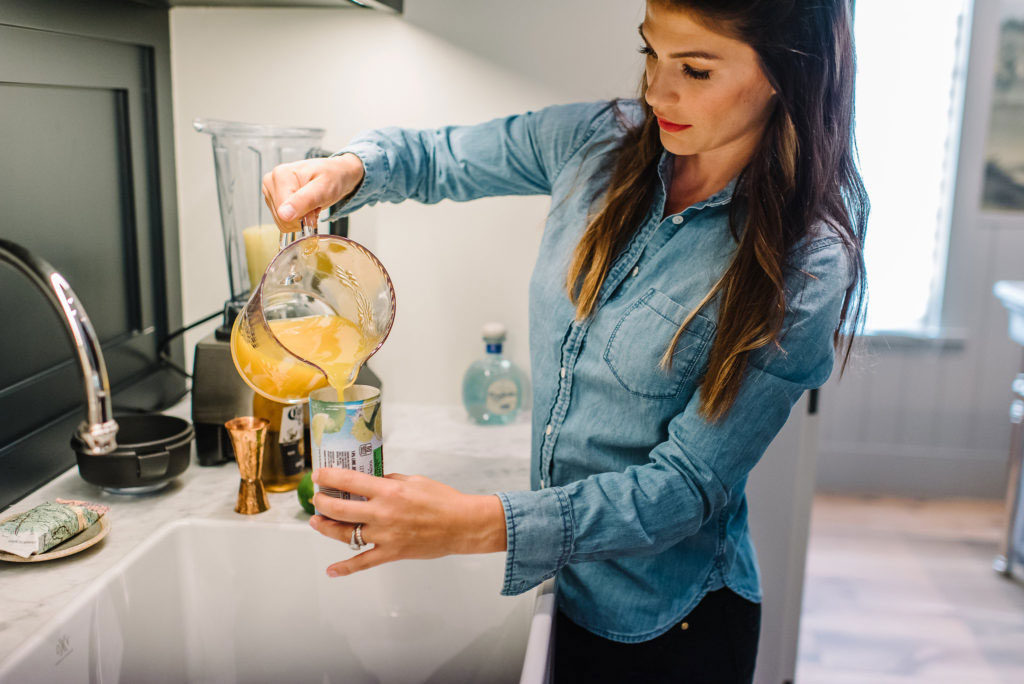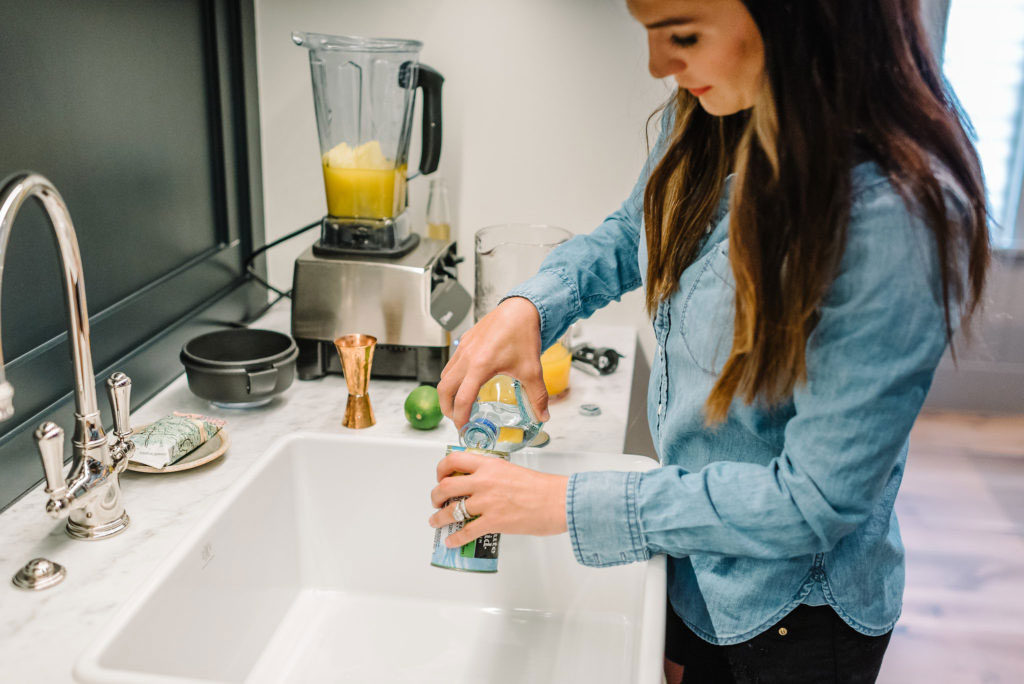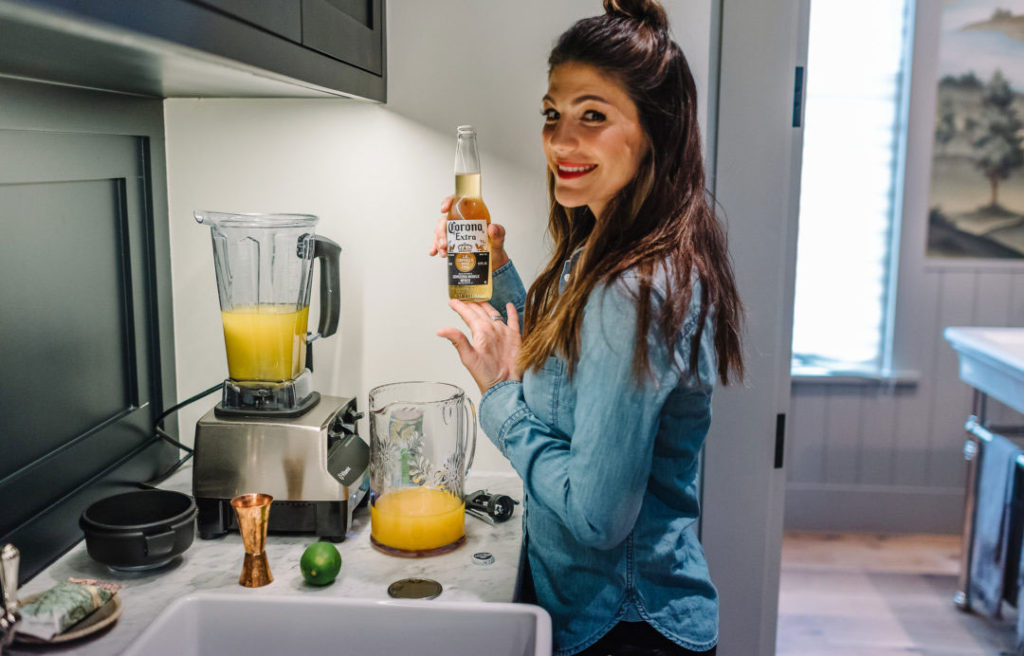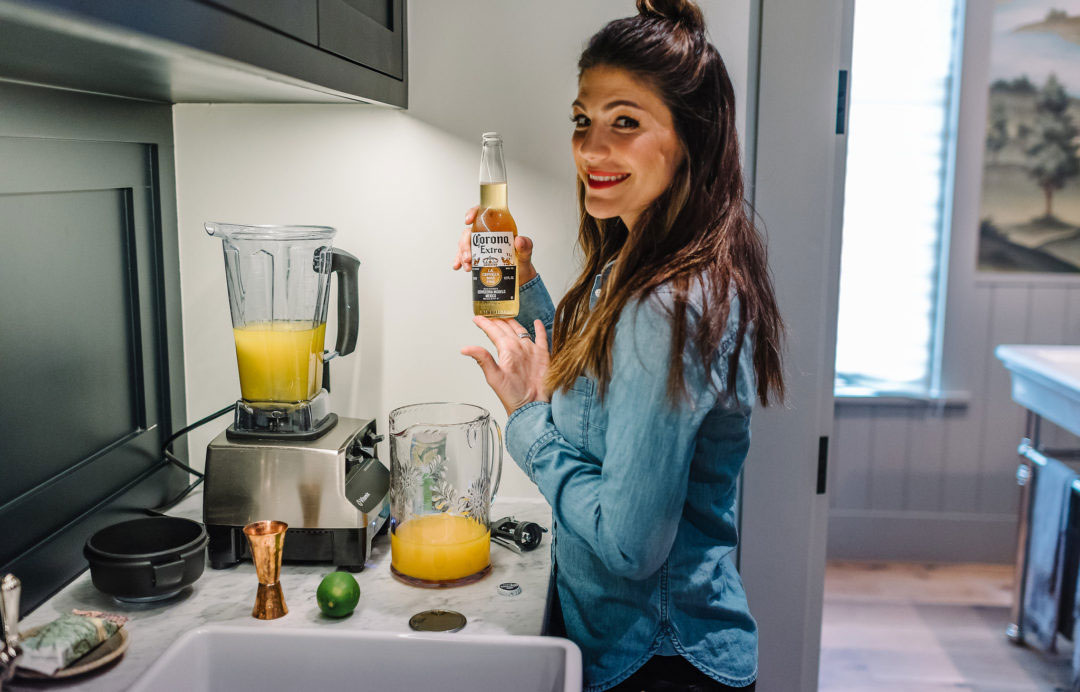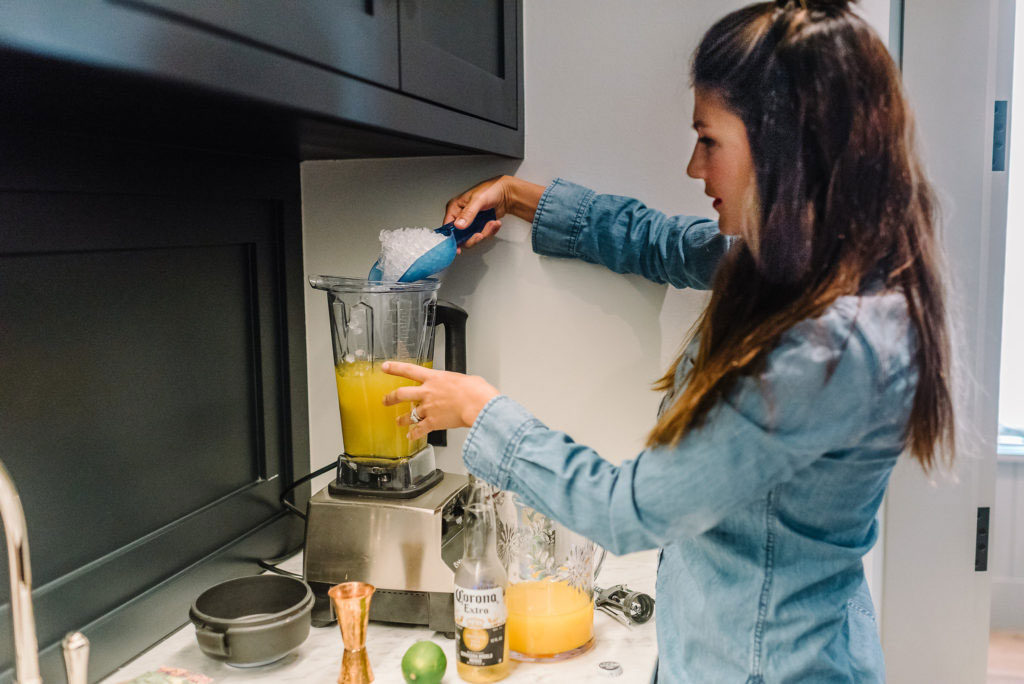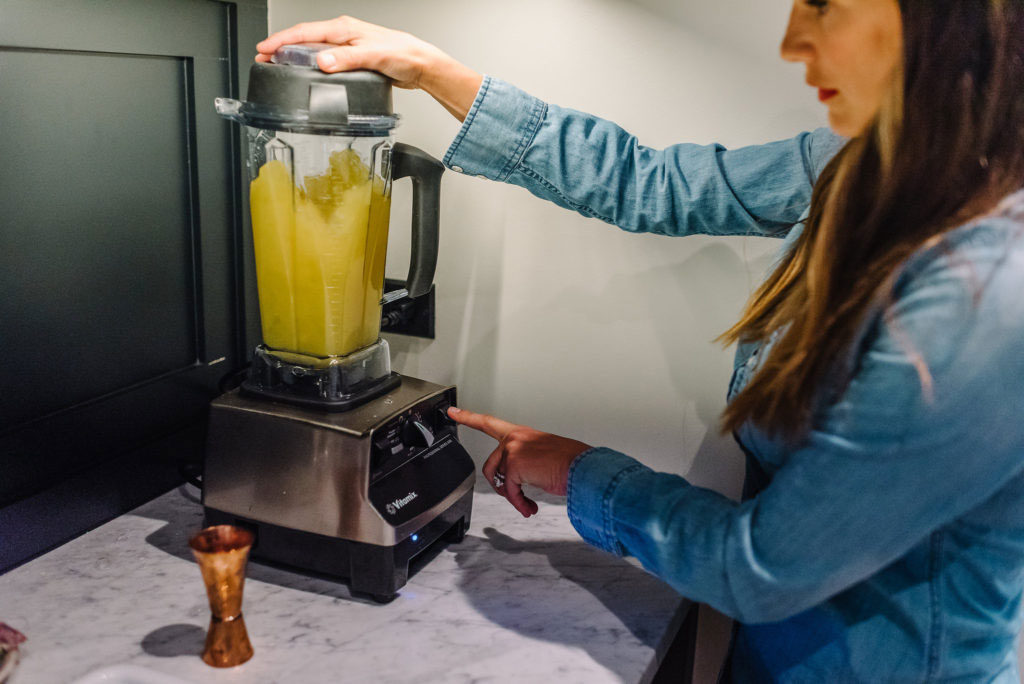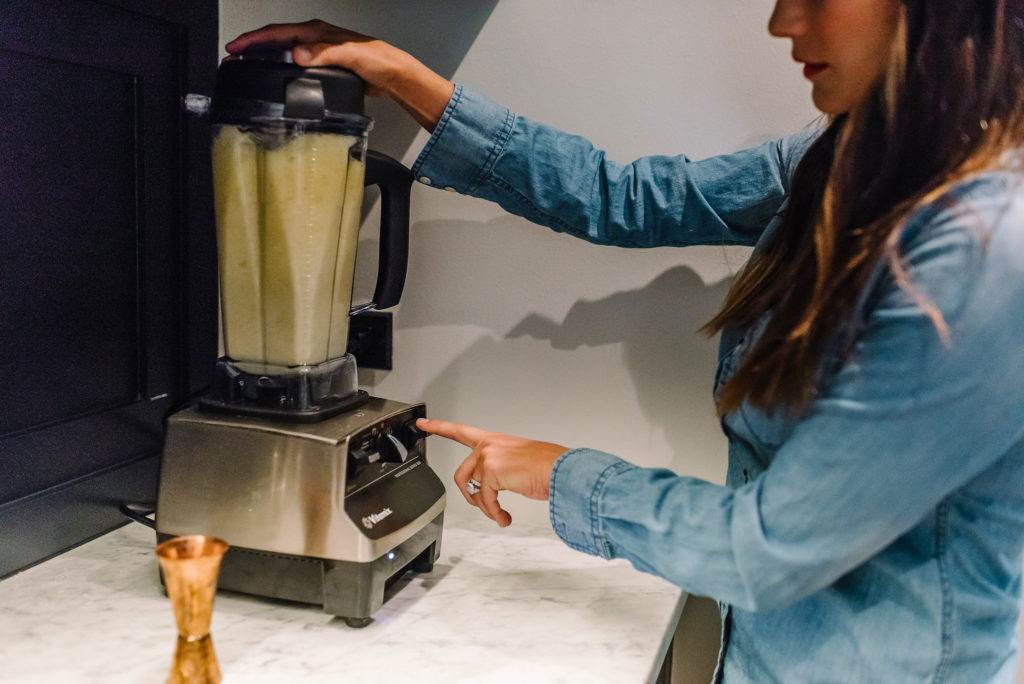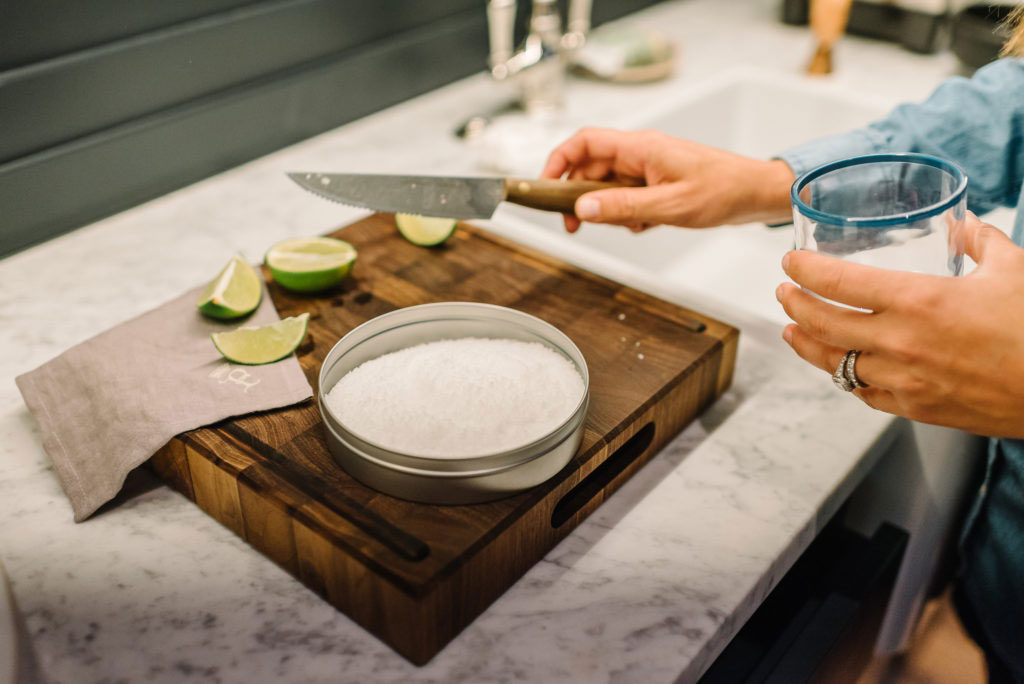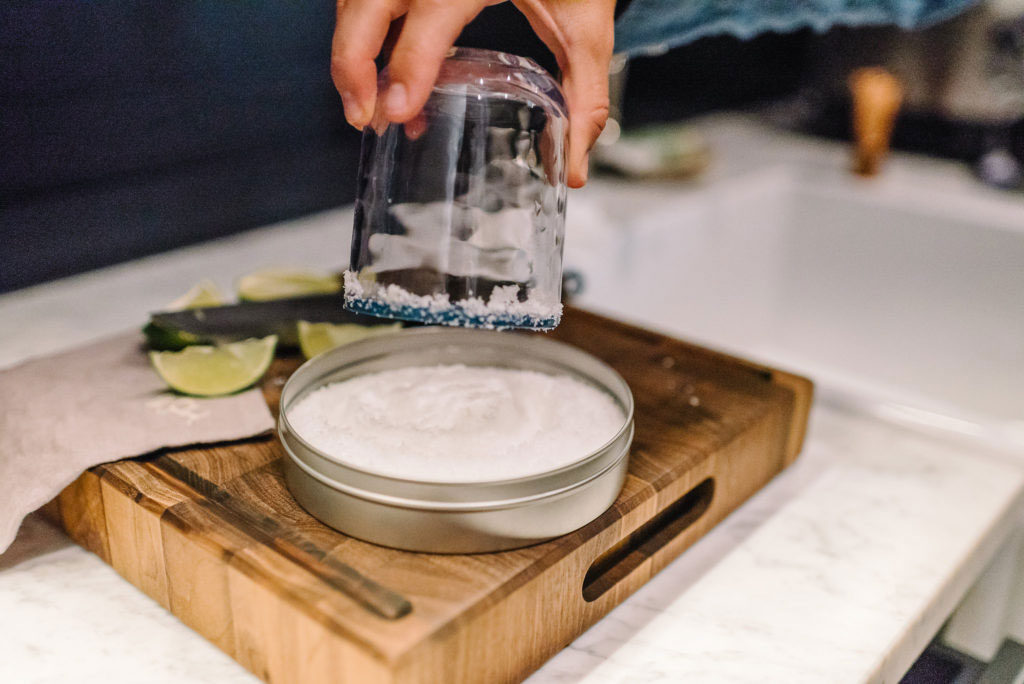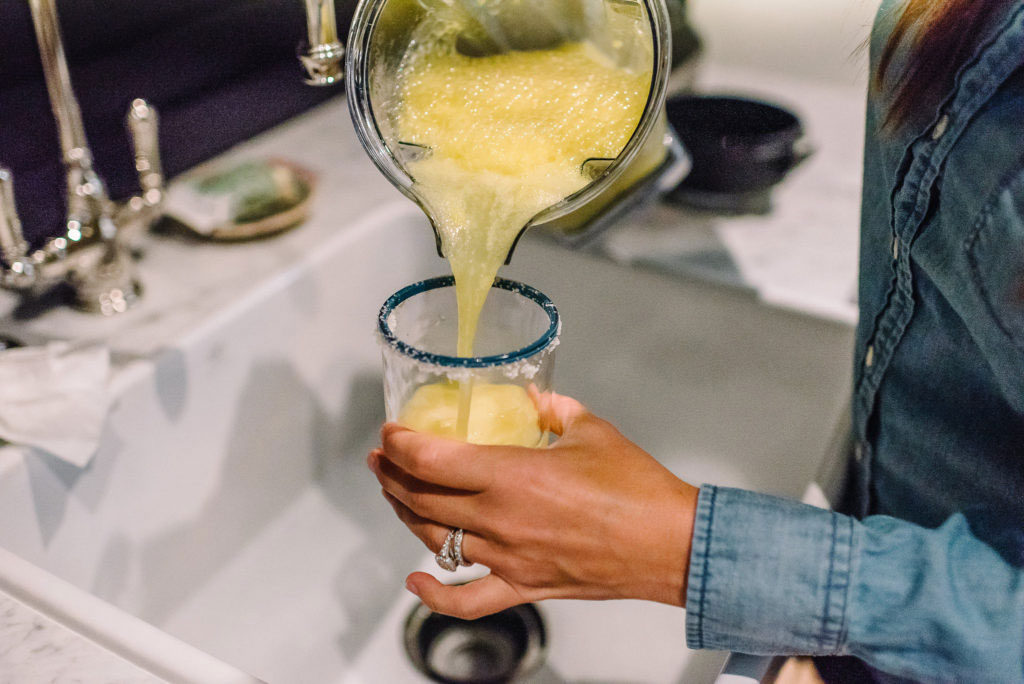 A few more tips for creating the best homemade big-batch margaritas:
Opt for quality tequila. You don't have to go for top-shelf, but poor quality booze will leave you with a serious hangover and there are plenty of great tequilas out there. I personally love Casa Dragones. 

I prefer to make this recipe in a blender for "frozen style" margaritas, but you can also make and serve the drink in a large

pitcher

because the entire batch can easily be mixed and held in a single vessel. But you can also use smaller plastic or glass pitchers. Really, whatever gets the margarita to your lips. 

Make sure all of your ingredients are ice cold (except for the frozen concentrate- you want to let it thaw just a little bit). No one likes a watery margarita! 

For this recipe, I personally love Corona, but if you really want to use another brand of Mexican beer, go for it! 
SaveSave