All moms are unique and all moms fall into motherhood in their own way. For me it was a very thought out and planned decision; one that I took (and take) very seriously. I try and parent with as much thought and heart as I can dole out.  But because I am a parent to more than one child, it often means that I have to spread my love among my three littles. While my love is evenly strong and I love them equally, it is sometimes challenging to offer my kids my undivided attention.  I find that there is, more often than not, one kiddo who is needing more "me" one-on-one time than the others. My children are all crazy, kooky balls of independent energies. And because they are all different, their needs are all different and unique to them. As their mom, I am constantly looking for interesting ways to connect and find more individual one-on-one time with them. What works best for me is carving out time to schedule "dates."   In all honesty, it can be HARD to schedule dates with the kids, so don't be hard on yourself while you try to make this happen. It is truly difficult to nurture your kids, yourself, your marriage/relationships, career (and the list goes on) simultaneously. It's O.K. to acknowledge that the juggle is not always easy!  Especially if you're a mom of more than one like me, you know that when it comes to giving each child your undivided attention, the struggle is real. However, scheduling a special "date" is a great way to spend one-on-one time with your kids and connect with each child individually.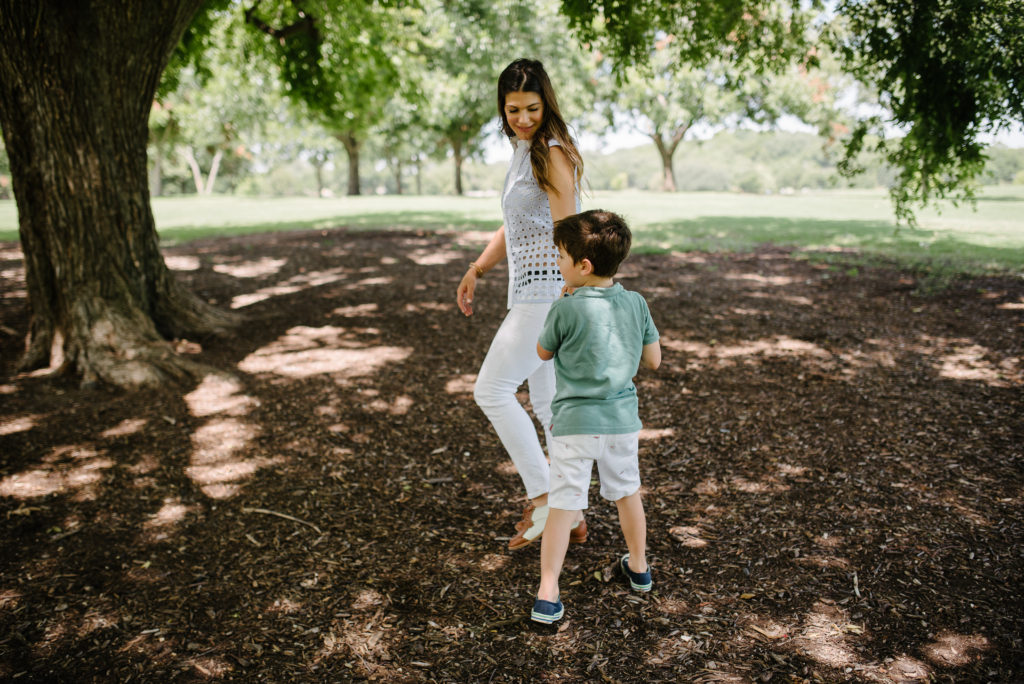 Why? Because every human is different, including your kids, and you have to make sure to nurture their differences and respect their natures. I love spending one-on-one time with my kids; I truly get to know the inner nuances of my sons and daughter, and love to find ways to honor each of their personalities.  Tom requests sushi nights, and often chats about his new friends and, if I'm lucky enough, I get a readers digest of the week he's had and what he is looking forward to. He's my sensitive and thoughtful kid, always worried about other's feelings. Shep, on the other hand, has a penchant for hot dogs and playgrounds. He is a shy, but hilarious kiddo. Every time I chat with him I learn how creative and interesting his view of the world is. He is so quirky and so in love with his older brother it melts my heart. And, yes I get one-on-one time with Odette, mostly in the wee hours of the night when she is waking to nurse, but also on short walks during the day. I know she craves the-one on-one, too. I can tell she wants the connection (she's number three what can I say?) because she flings her arms around me with such enthusiasm when receiving it. These moments with my kids make my heart sing. And even though it took a conscious decision most of the time, I realize how effortless the connection is and how important it is to connect not only for them, but for me as well.   How can we make date nights possible? Here are some tips on how to make your time with your children as wonderful as it can be.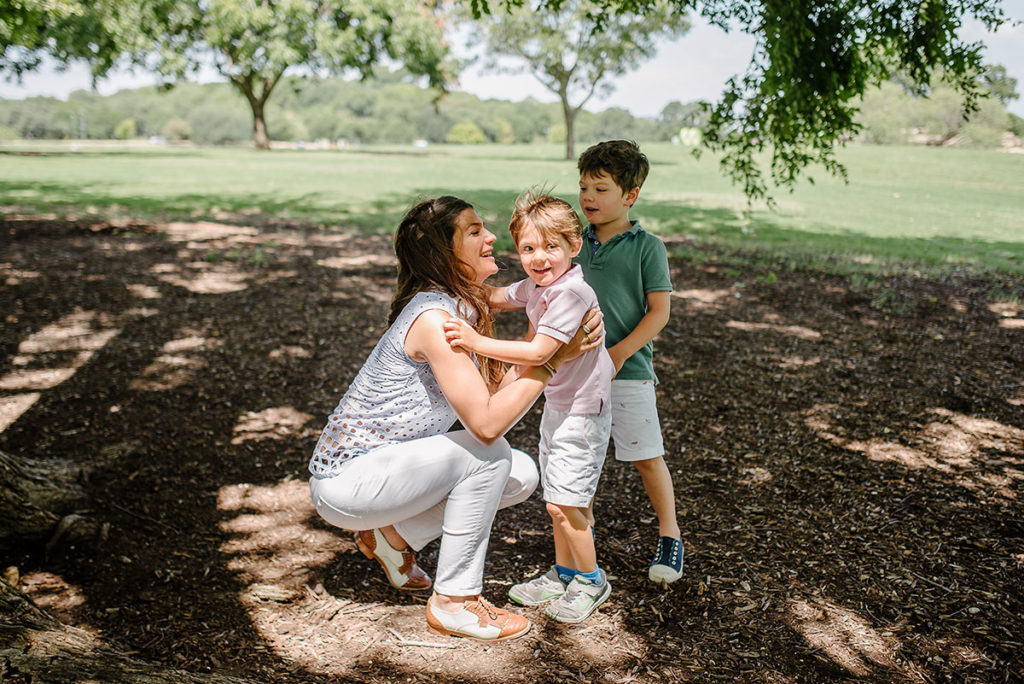 Put these special times on a calendar (in pen! I love using a planner!!). These date nights should be as important (ideally, more) than meetings and appointments you schedule during the week.
Carving out time in advance allows you to prepare and ready yourself for the occasion and helps make sure you can give your undivided attention to each date night you create. The frequency can be up to you.
Don't have time for dinner and a movie? All one-on-one time with your children is special. Even ten minutes alone will be beneficial to both you and your child. Spend time with each individual as often as you can– even the littlest moments can be memorable. (Collecting eggs with my son Shep, walking to get the mail with my oldest Tom, or singing with my daughter during a diaper change).  But, if you can squeeze in a special one-on-one lunch date and leave the other kids with your parents, or a sitter, go the distance. Just remind the others that it will soon be their turn, too.
I like to try and let my kiddos pick the activity (although I sometimes do a little persuading)

. Ask what your son or daughter what they would like to do. You may have a night planned with a trip to the ice cream parlor, and, though I can't imagine this happening, sometimes he or she will just not want to do that.

I like to ask the kids at the beginning of the week where they want to go on their date.  Tom without fail picks sushi and Shep usually asks for hot dogs. No matter if we have gone a hundred times or it's the first time, I try and make sure that they feel special and heard.

Date nights don't always have to be in the evening! If your child is in school, surprise him with a quick after school trip to the park or a drive by his or her favorite "

treat place"

.  Surprises are always fun and exhilarating, no matter what they are.

What I've also learned is to leave the iPhone in my purse and give them my full attention.  It's difficult for me to be present while checking my phone for social media, texts and emails.  I find that if I am fully invested and engaged my kids feel appreciated and we bond and connect better.

Oh, and

please

don't forget Dad. Dads should have date nights

with the kids

, too. Moms often get to have more time with their kids, especially if they stay or work at home, so it's extra important that fathers get involved. Since Jared is away a lot,

"Daddy-time" is incredibly

precious.

I know for Jared, he likes to take the kids up into his office where they wrestle, have some candy and do lord knows what.  What is important is that they get alone time with their dad.  

There is no better way to make your child feel valued than quality time.

I'd love to hear how you connect with your kiddos!  I know I'm certainly a work in progress and I'm always looking for suggestions.

 When you and your

kiddo

have a special date night, what do you like to do? Leave a comment below, or share this article with someone who might enjoy it!

  
All photos by Angela Doran Photography