When I am in nature, I am at my best. I'm inspired by the trees, the water, the almost-ripe tomato hanging off the vine, the smell of nature makes me happy. I love the beauty of the earth, and I love bringing that beauty into my home. That's why I adore Tom's of Maine's line of natural body wash and beauty bars that leave me feeling in tune with nature.
When you're a mom of three, stealing 20 minutes of "me time" to hop in the tub is a luxury. But I don't want that "me time" to be full of artificial ingredients. I'm always on the lookout for natural beauty products. I've found a beauty staple from Tom's of Maine that provides exactly what I'm looking for.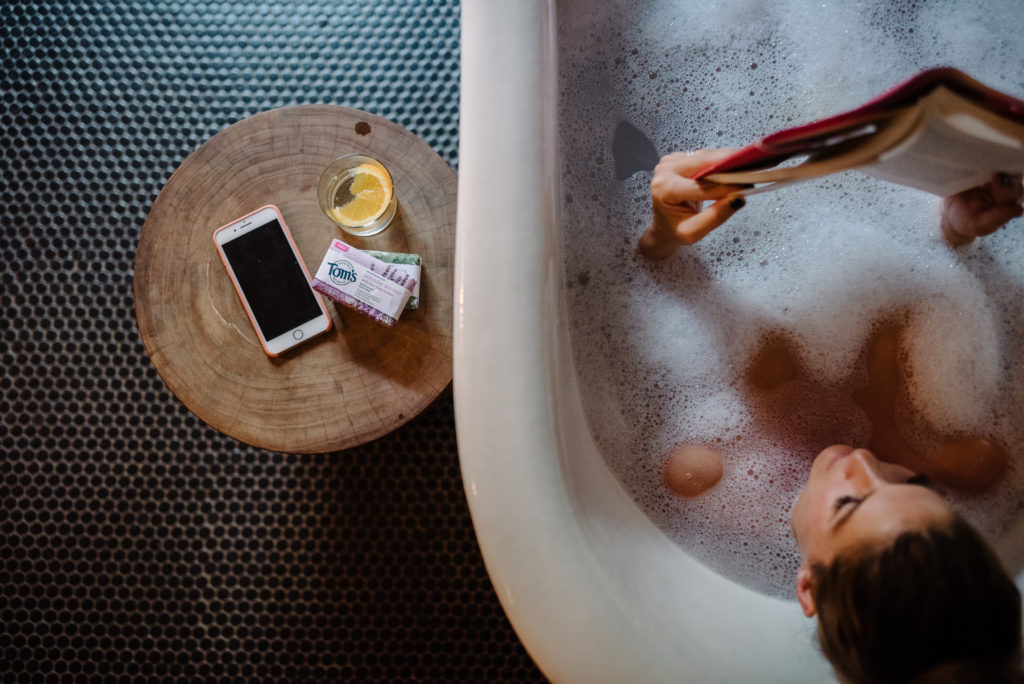 I've used Tom's of Maine since growing up in Idaho, which is why I was thrilled when these cleansing products were released. Whether I'm taking a bath or having a quick rinse after a dip in the lake, I always have Tom's of Maine Natural Moisturizing Body Wash and Natural Beauty Bars nearby. With naturally-derived ingredients, the dermatologist-tested body wash and beauty bars are safe and mild on my skin, leaving it feeling soft and smooth. Made with organic botanicals like virgin coconut oil, raw shea butter, and Moroccan argan oil, the products gently cleanse your skin while maintaining its natural moisture. And with scents like Creamy Coconut, Lavender & Shea (my favorite), and Orange Blossom, I'm obsessed – just wait until you smell the Morning Mint!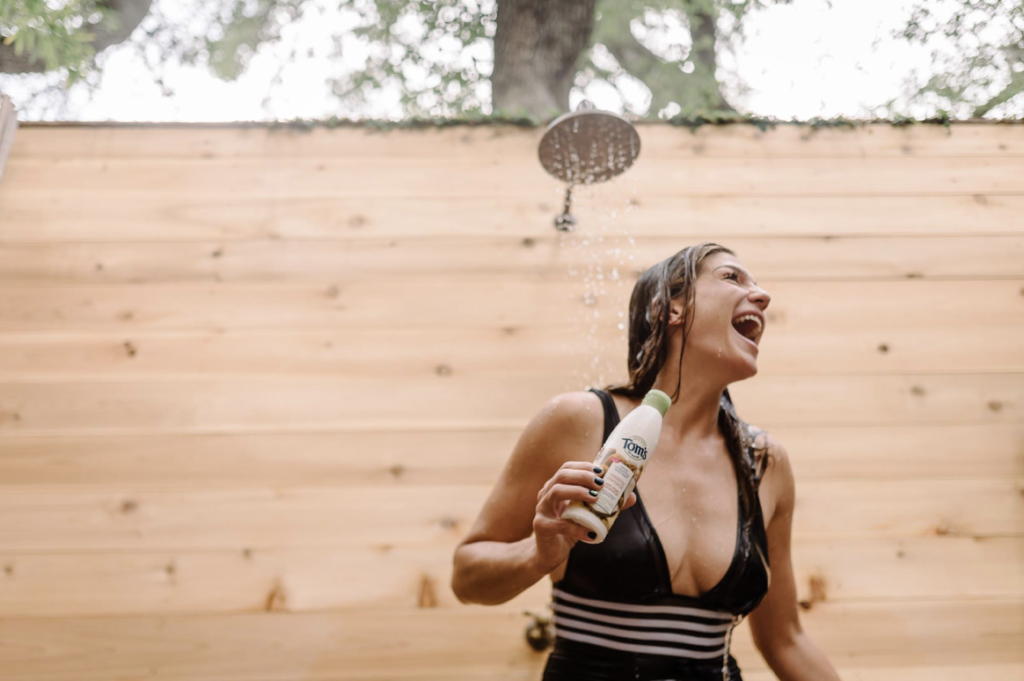 Actually, the Tom's of Maine cleansing body washes and beauty bars feature eight total variants in gentle, sulfate-free formulas. The products also have no artificial preservatives, no parabens, no animal ingredients, are not tested on animals (a big win for me) and have recyclable packaging.
So, I invite all of you to be #NaturallyInspired, too.  Sharing this beauty secret with you makes me giddy, because of how much I love this product.
In partnership with Tom's of Maine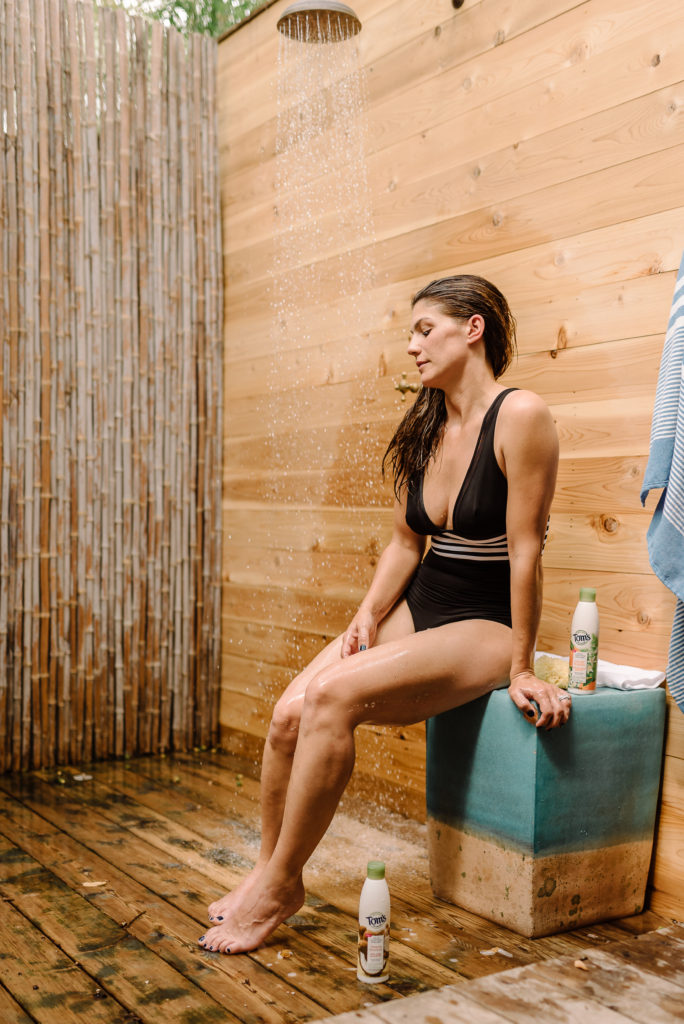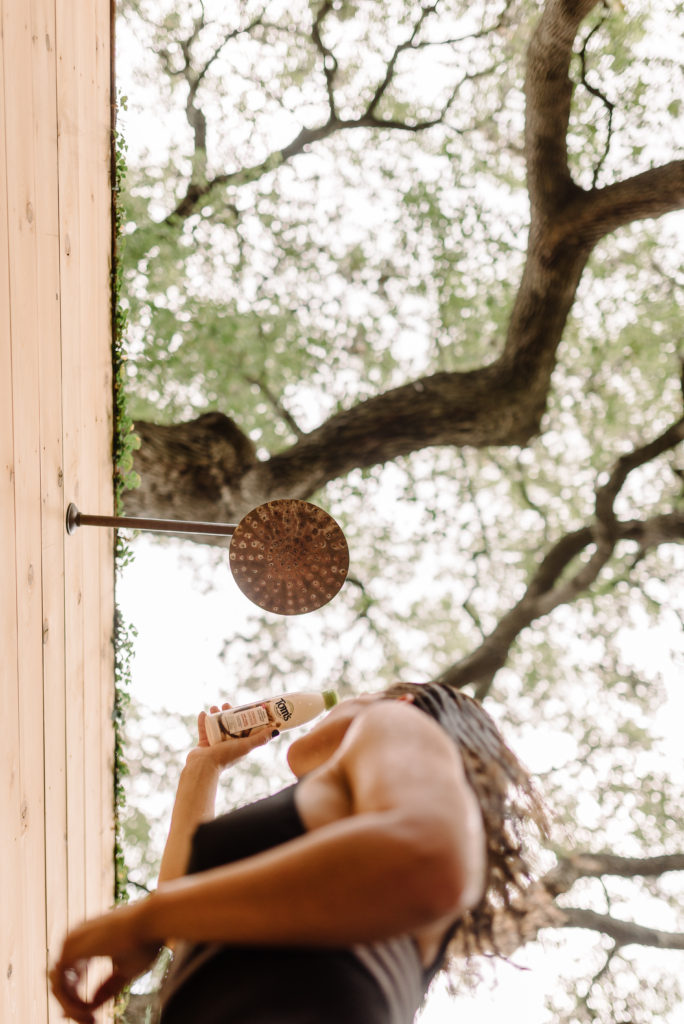 All photos by Angela Doran