Happy Earth Day! Being stuck at home has been a huge reminder for me of everything nature gives us. Even when there's a global pandemic and I'm feeling anxious and scared, getting outside makes me feel better. Sunshine, feet in the soil, fresh air—I love it all. And since we've had extra free time with our thoughts lately, I've been thinking a lot about how I want to make the world a better place for my kids. 
Environmental activist Wendell Berry is known for saying, "We do not inherit the earth from our ancestors; we borrow it from our children." That quote really resonates with me. Ever since I became a mother, I've felt a greater responsibility to be more mindful of how I'm living my life and the world I'm leaving behind for my kids. I want to do my part to protect the environment and its natural resources for future generations.
One small way I'm putting the desire to be more green into practice is by using less plastic. Here are some sobering stats about plastic from National Geographic to consider:
   

Only about 9 percent of all plastic ever made has likely been recycled

   

40 percent of plastic produced is packaging, which is used only once and then discarded

   

18 billion pounds of plastic waste flows into the oceans every year from coastal regions
I've been trying not to use any plastic, but the reality is I have to use some. Still, I have figured out a few simple ways to use a lot less and thought I'd share them with you here. Keep scrolling for four simple changes we've made at home to use less plastic.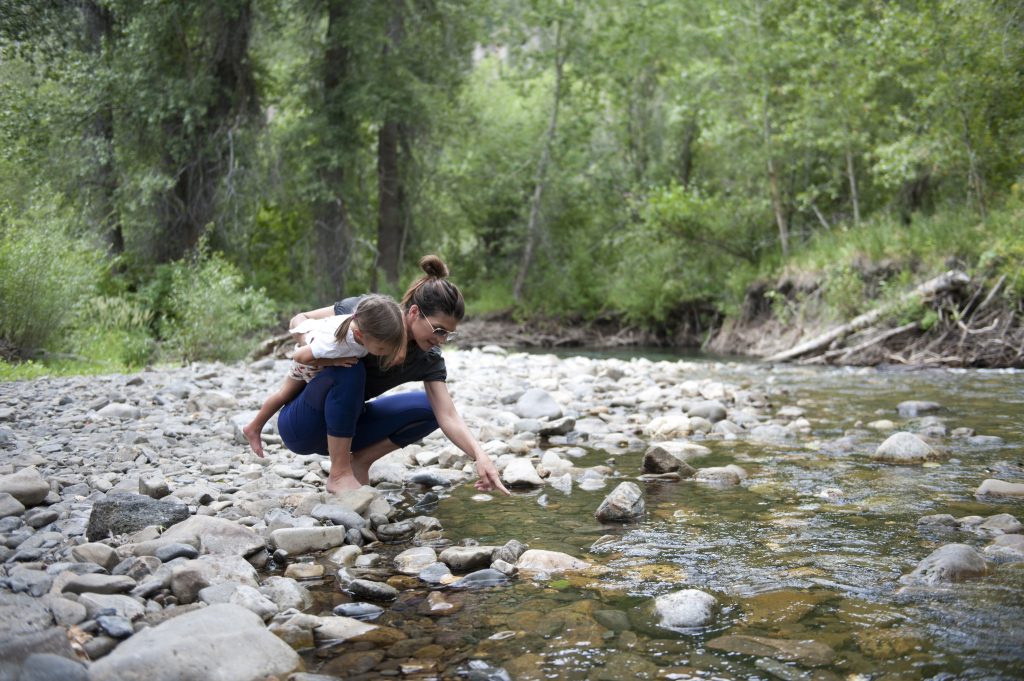 Just Say No to Bottled Drinks
When you're thirsty after a walk or workout, it can be so easy to grab a plastic bottle of water or soda and chug it right there. But people worldwide are paying dearly for that convenience. In fact, globally we buy one million plastic bottles per minute, according to Forbes. And here's the kicker: 91 percent of those bottles are never recycled. If that's not a reason to keep your own, refillable aluminum or stainless steel water bottle or travel cup glued to your side at all times, I don't know what is. Some of my favorites are bkr and Swell. 

Switch to Glass for Food Storage
Take a seat, Tupperware. Glass is where it's at for storing everything from meals you prep ahead of time to leftovers. Unlike plastic containers, the wonderful thing about glass is that it will last forever (as long as you don't drop it, obviously) and won't warp or get stained. I like to use Pyrex for stackable containers of all shapes and sizes, like these, and Mason jars for pre-made salads and soups.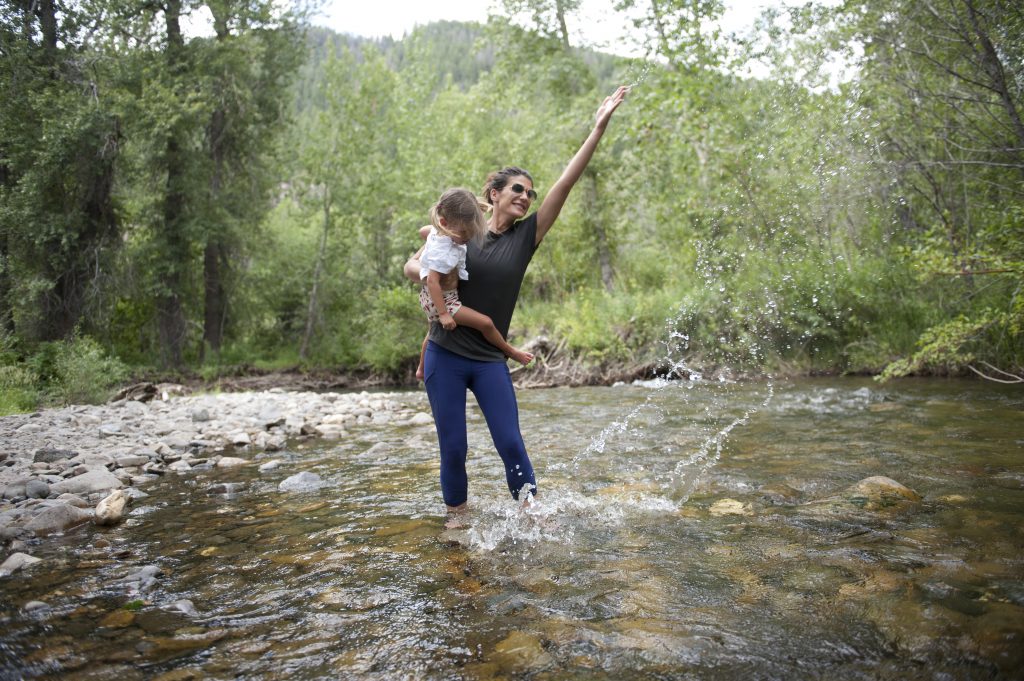 Start Composting
I posted about this last year for Earth Day, but I seriously love composting. It's an easy way to give back to your environment by making fertilizer for your garden while also reducing the use of garbage bags, which just sit forever in landfills. For a step-by-step guide to composting, and to watch a video I made with Randy from Resolution Gardens, click here. 
Make the Switch to Reusable Food Wraps
In the fall, we made some beeswax reusable food wraps, and we've been using them ever since. Composed of cotton fabric painted with beeswax, the versatile wraps can be used to cover bowls, pack snacks, or wrap up that leftover onion you hate to toss. To make your own, buy beeswax at a craft store like Michael's and paint it onto cotton fabric. It's an easy and fun project to do with your kids, too. Crafting not your thing? I get it. Luckily, you can find tons of pre-made reusable food wraps online.
What are some swaps you've made to use less plastic? Please share in the comments below!