I like to think about my home in the same, conscious way I think about my meals – I like my products as green and clean as possible. Often, we remove chemicals from our beauty routines or the produce we eat, while we ingest a ton of chemicals and environmental pollutants in our homes. Which is why I like all-natural, safe and healthy cleaning products. The days of toxic bleach solutions, chemically ridden laundry detergents, and harsh hand soaps are long gone in my house. We're all on the green cleaning bandwagon, which is why I'm constantly looking for the best products to do the job (a.k.a, cleaning up after 3 kids under 6 – no easy task!). So, you can imagine how excited I was when I came across a delivery service that ships yummy-smelling, beautifully packaged, green cleaning and organic beauty products straight to your doorstep: Grove Collaborative.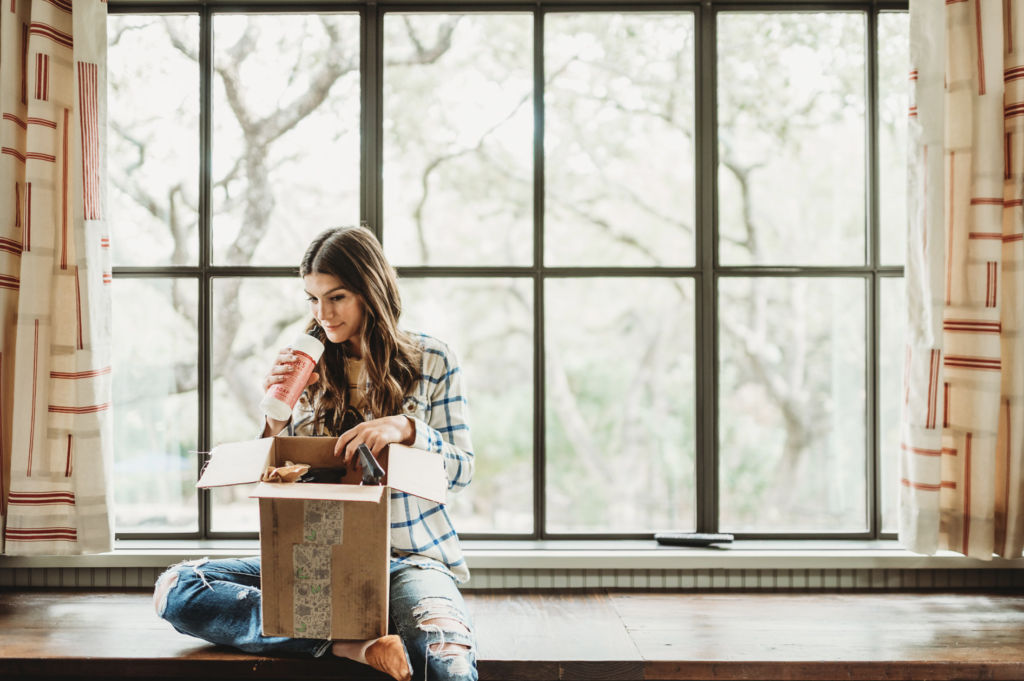 When I visited the Grove website, I had found exactly what I had been looking for; the site was stocked with natural, organic home and personal care products, everything I want right at my fingertips. Oh, and with three kids at home, knowing that I can order from home makes it that much lovelier because, really, who likes to drag 3 young kids to grocery store? ? Grove will send you a box of your favorite organic, natural home essentials straight to your door – you'll never be out of stock! For any of you suffering from Mom Brain like me, this makes it easy for me to manage what stuff I need more of and what I don't! I know another amazing brand called Leather Honey which is for cleaning leather materials such as furniture, bags, clothes you name it! Its a non-toxic, natural material that helps moisture your leather so it can be revived. But there are plenty of companies and websites out there that offer a lot of natural products you can use for your cleaning.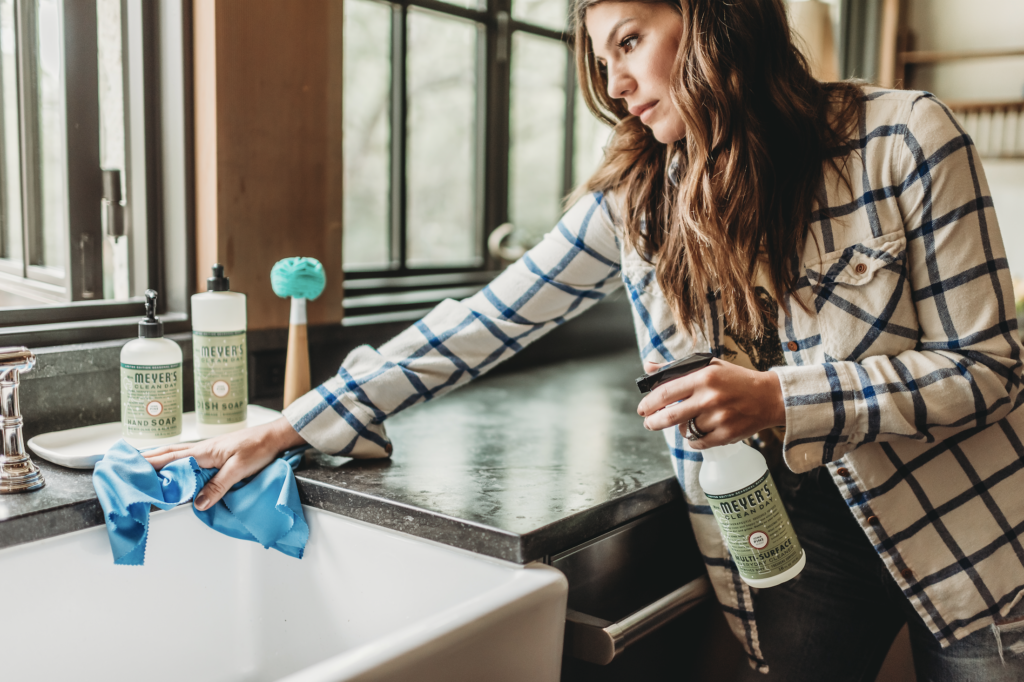 If you feel the same way I do about having quality green home supplies at your fingertips, you'll love how Grove makes it super easy to get all natural products delivered straight to your home (You get to choose how often you want deliveries and what you want to get – you could get them every month, like me, or even every 6 months… the beauty is, it's totally flexible!). I get a month's supply of Seventh Generation All-Purpose Cleaner– it's seriously the best and works so well for cleaning up messes and wiping down the kitchen counter. And of course, I adore Mrs. Meyers. For one, I love the scent (the products are driven by "aromatherapy??), so I'm always wafting the hand soap, the dishwasher liquid, everything. And today, I want to share some of my natural cleaning must-haves with you!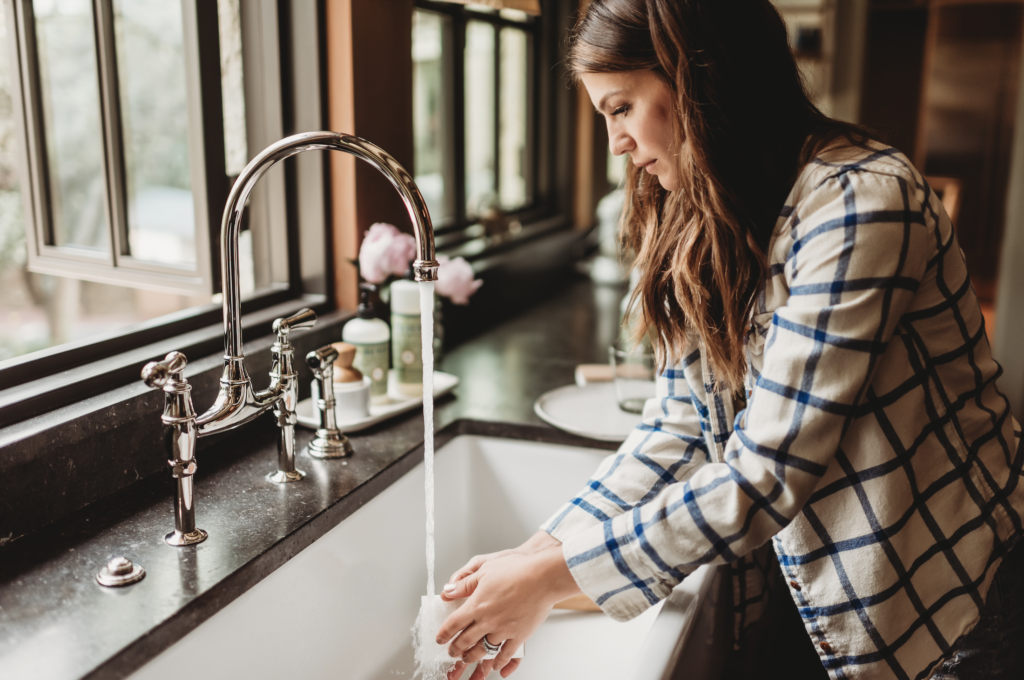 I've got an exclusive FREE gift for all NowandGen.com readers when you give Grove a try for the first time and spend $20 on your first order! Read below (or click here) to learn more!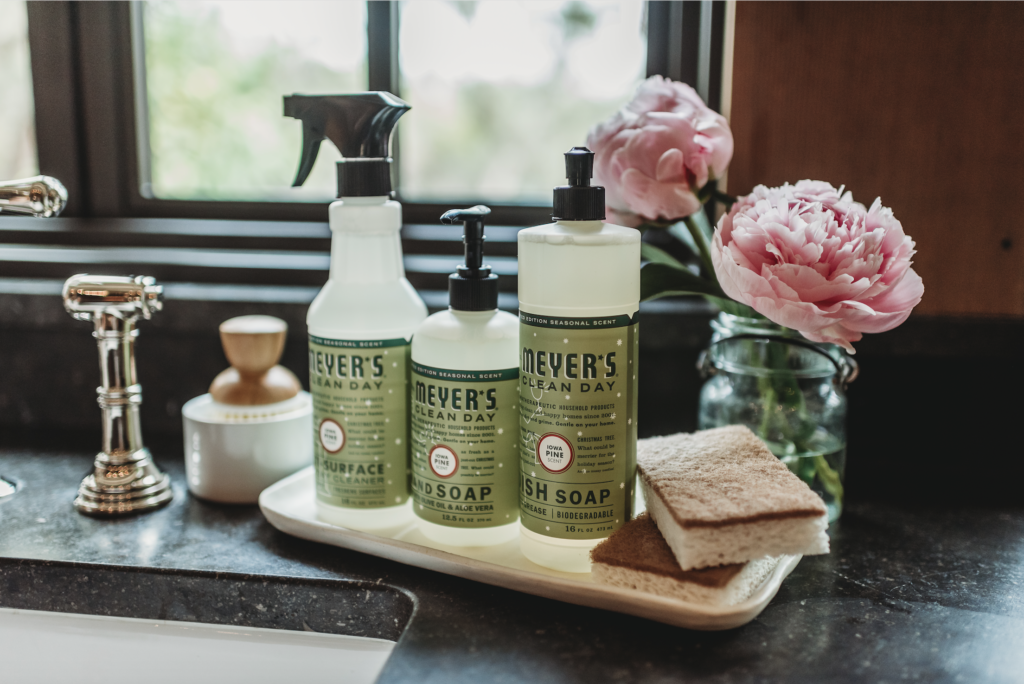 The offer includes:
Mrs. Meyers Seasonal Hand Soap (the new holiday scent smells soooo good!)

Mrs. Meyers Seasonal Dish Soap

Mrs. Meyers Seasonal Multi-Surface Spray

Grove

Bubble Up set

FREE shipping and 60 day VIP trial
?
Already a Grove member? No sweat. If you're already a Grove user, click HERE and you will receive FREE set of their Walnut scrubber sponges (they're amazing, honestly) in your next order.
?
ALSO, since the holiday season is upon us, for every new customer who signs up through Grove, they will donate $1 to a charity that is very dear to my heart, RandomActs.org.
?
The value of this offer totals over $30 – plus, with every order, you'll be helping a family in need!
?
As a conscious mama, I can rest at ease knowing that my kids are growing up in a more green, healthier household.
?
Happy green cleaning! And be sure to let me know in the comments below which items you'll be adding to your cart so that I can try out your favorites too.
?
XO,
Gen
?
***Unfortunately, Grove does not yet ship to Alaska or Hawaii, only the lower 48 USA states can order this time around.
?
This post is sponsored by Grove Collaborative. All opinions are my own.