If you're a dog owner like me, you know there are so many qualities to our furry friends that make them part of the family. The unconditional love, the way they light up a room, the way they snuggle up to you on the couch during a good movie or while reading a book. They're cuddly, loyal, and lovable. Arlo, our family's golden retriever, is a bona fide part of the family.
However, as any proud owner of a golden may know, the shedding is real. After Arlo ascends from the couch, there's hair everywhere. And his hair is not only contained in the living room – it's everywhere – the kitchen, the bedroom – tufts of fluff seem to roam around the house and multiply without warning.
So how does one deal with the mess of pet's without pulling one's own hair out?! Personally, I was happy to have been introduced to BISSELL's latest pet vacuum, the Pet Hair Eraser Lift-Off.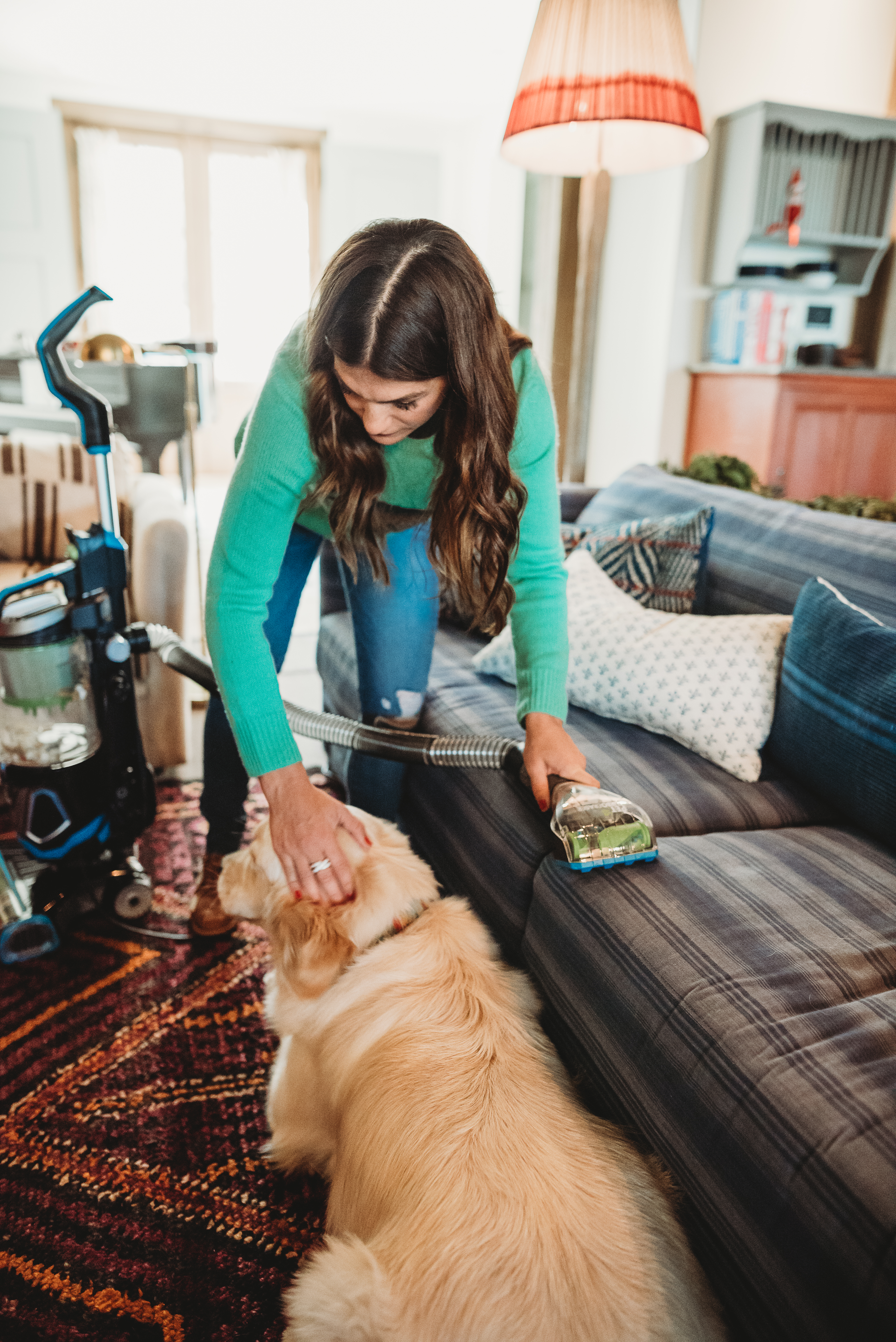 The Pet Hair Eraser Lift-Off is one of those "do it all?? vacuums. It has the power of an upright vacuum, but also has the convenience of a detachable, portable cannister. The vacuum cleans up dog hair in seconds and is able to get to those hard-to-reach places where kibble seems to stray. (Seriously, how does that stuff get everywhere?) Plus, the vacuum even reduces odor!
Here's my favorite part: it's so easy to clean with. To begin, it has a Tangle-Free Brush Roll that sweeps the fur up and out of site without hassle. Now it's so simple to clean Arlo's favorite place on the couch (in the center, no less), the rest of us don't have to suffer during movie night. And I don't have to watch Arlo's furballs roll all through the house as he goes from room to room. Also, the Bissell classic hands-free empty canister and the Cyclonic Pet Hair Spooling System makes it so I that I thankfully never have to touch the yuck inside. The vacuum is truly a pet cleaning miracle.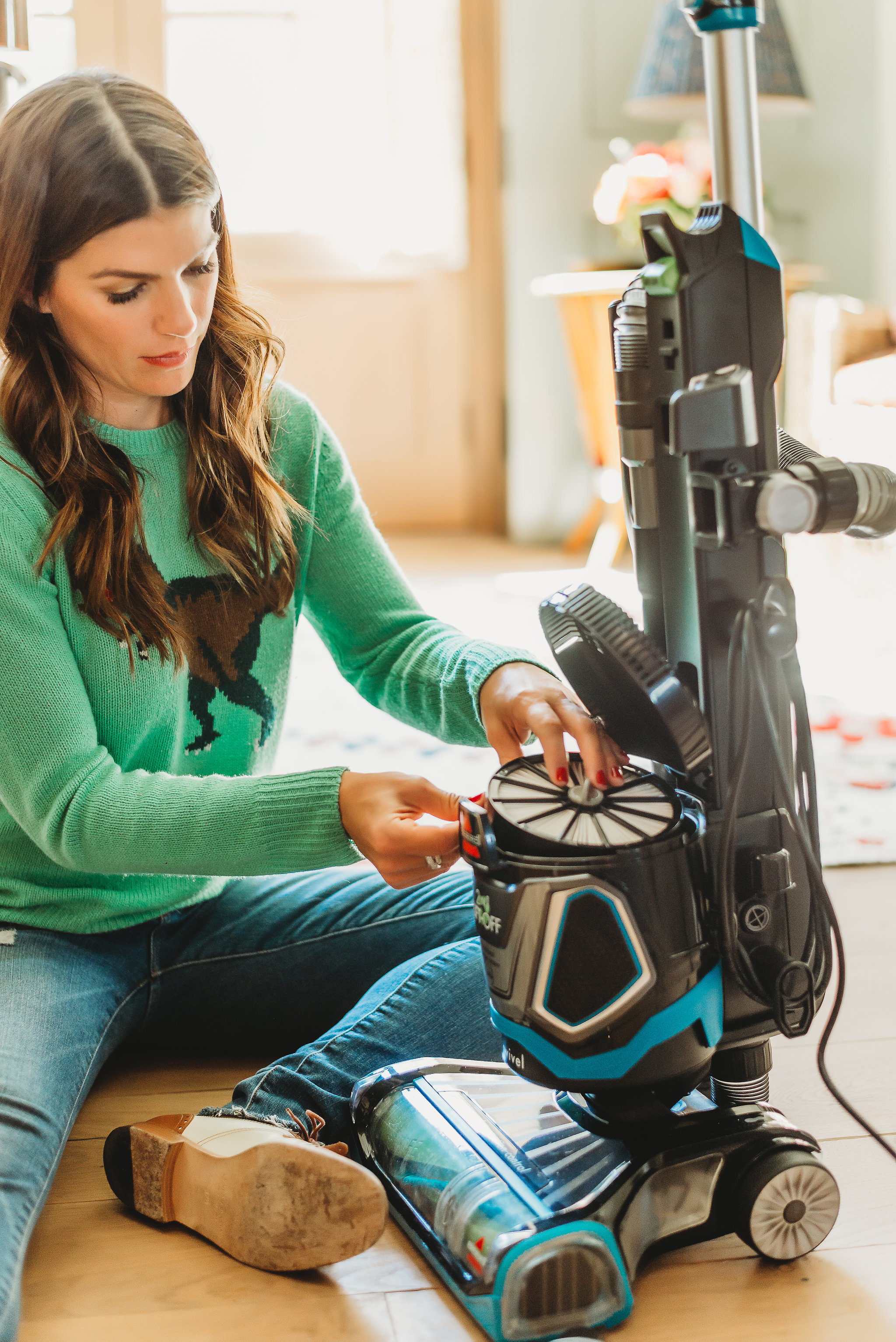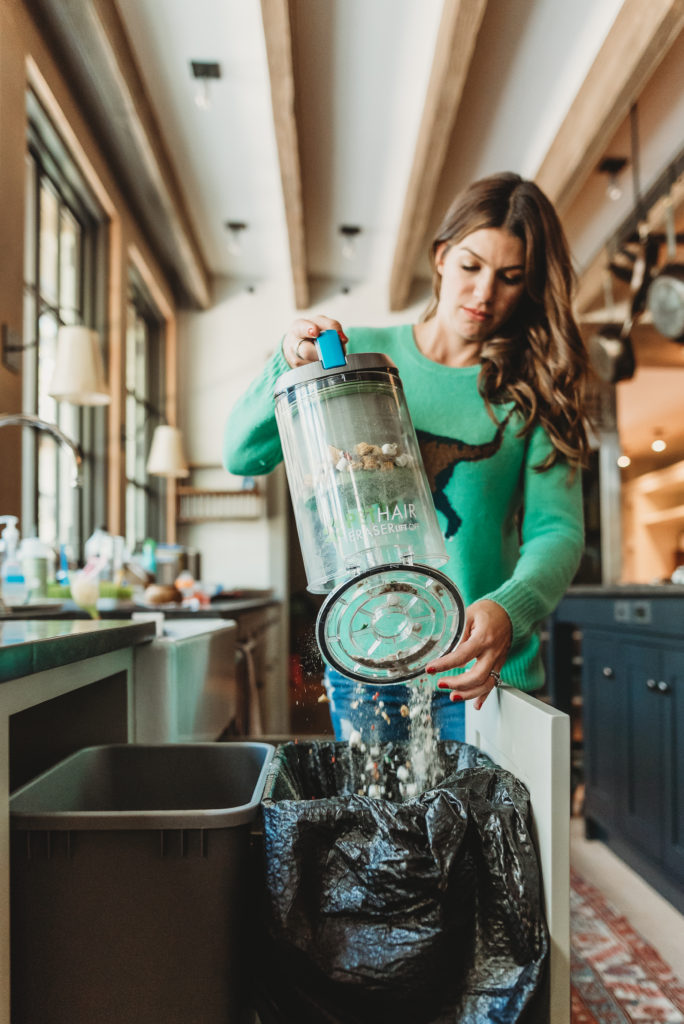 Have you used BISSELL's new Pet Hair Eraser Lift-Off? How do you deal with pet messes? Give it a try and let me know in the comments!
P.S. Make sure to check out my Instagram today for details on how to win this vacuum for you and a friend!
Sponsored by BISSELL. All opinions are my own.