During the holidays, my house becomes a little bit chaotic. There are gingerbread houses being built on the table, cookies in the oven, kids crafts happening after school, and wrapping paper sprawling across every surface. It's a lot to handle. What I don't need to handle? The aftermath of holiday activities spilling all over the rug.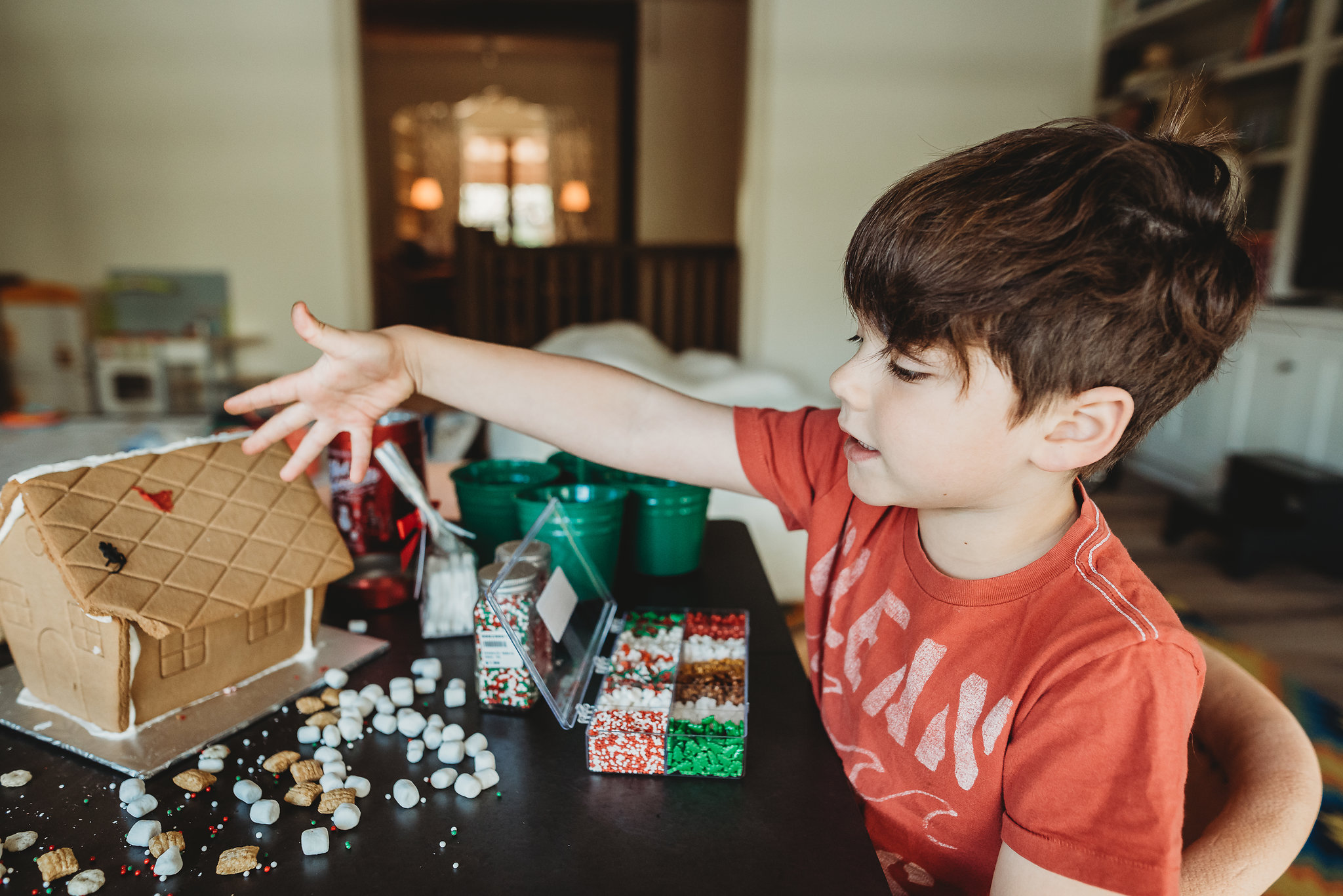 I love my kids, but they can be like little cyclones going from room to room, creating mini messes wherever they go. To be fair, my oldest, Tom, is like a mini-me when it comes to keeping clean. He loves organization and order, whereas his brother, Shep, is more creatively fluid, being reminded "don't spill!" by his older brother. Around Christmas, I can get so busy that clean up needs to be easy, or it almost won't happen.
For me, I took BISSELL's Pet Hair Eraser Lift-Off vacuum that I used mainly to rid my furniture and rugs of Arlo's hair, and used it in my kids' playroom. It made cleanup a total breeze, which is a lifesaver during holiday chaos!
The vacuum works as a two-in-one machine: it combines the power of an upright vacuum with the convenience of a detachable, portable cannister. With this vacuum, any kid mess can be easily sucked up in a flash. Who needs gumdrops and gingerbread smashed into the carpet?
The vacuum can get into hard-to-reach places, so stray candy and cookie crumbs have nowhere to hide (and don't find their way into Arlo's tummy!). I can also the vacuum the kids rooms' and get rid of lingering fur and dust to make clean spaces for new toys. The Pet Hair Eraser Lift-Off even has a Febreeze filter that helps clear the air and fill the house with the intoxicating holiday scents of pine and cider.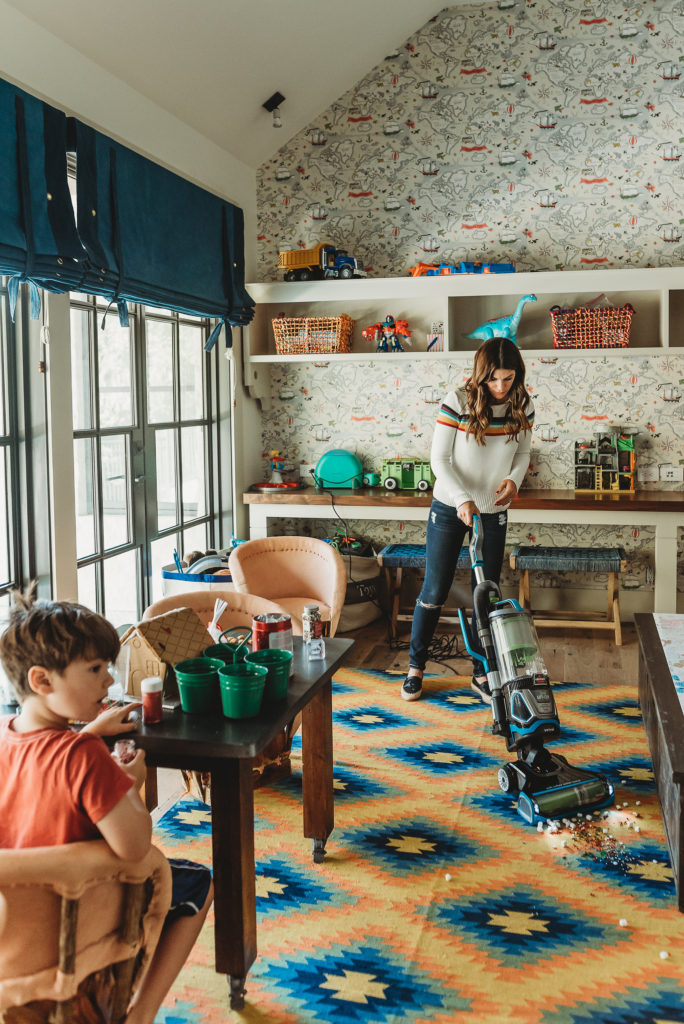 The vacuum itself is a simple cleanup. The Tangle-Free Brush Roll tackles any mess with ease without clogging the head, and the Cyclonic Pet Hair Spooling System makes the throwout hands free. You never, ever, have to touch what's inside (which is awesome for germaphobes like me).
Who's ready for cookies?
P.S. Make sure to check out my Instagram for details on how to win this vacuum for you and a friend!
Sponsored by BISSELL. All opinions are my own.