Skincare is important to me. Clean skin is non-negotiable, but so is time management. With three kids under six, I don't have an hour to spend in front of the mirror applying creams and serums when I'm yelling at my tribe to brush their teeth. I use a good face cleanser and moisturizer, but, let's face it, sometimes "clean skin" means grabbing a makeup wipe and crashing right into bed.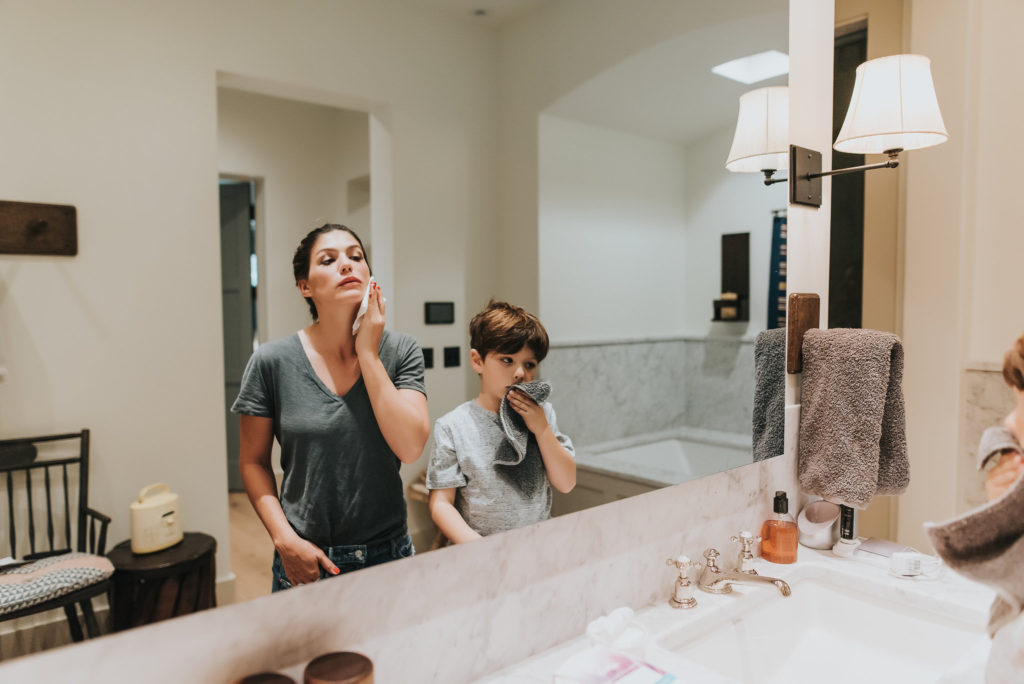 During the holidays, there are times when I find myself rushing around frantically. There are gifts to buy, cookies to bake, kids to take care of…it can be a lot, and it takes a toll on my skin. The sweat of being a busy mama of three never ceases to stop!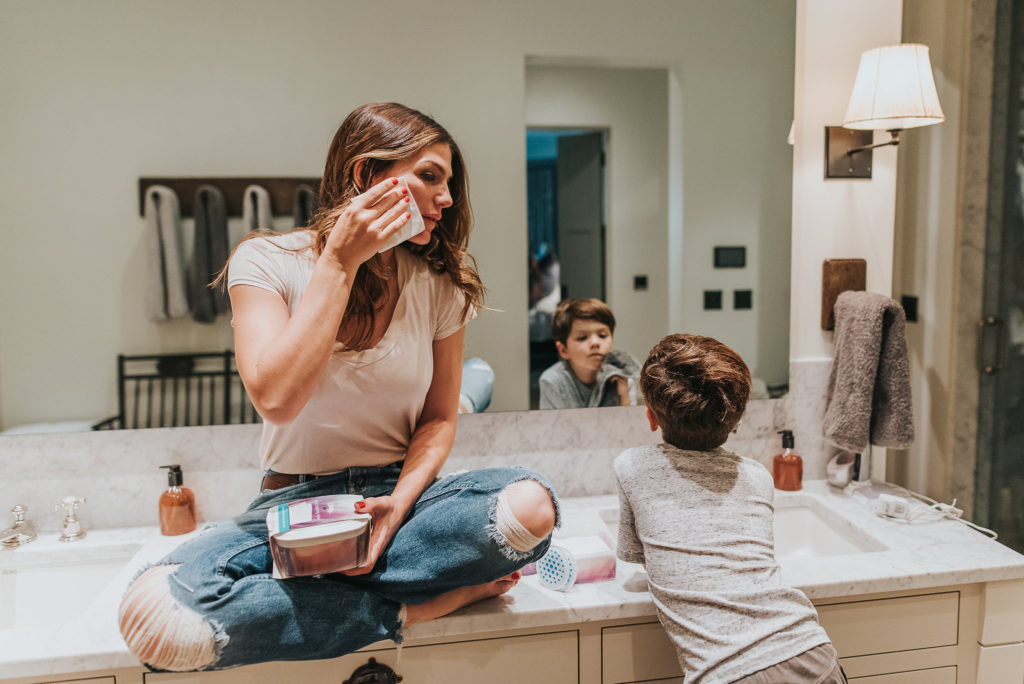 In my nightly routine, I use Kleenex® Facial Cleansing products to wipe away my makeup from the day. I'm loving their holiday Very Merry Cleansing Collection because it has everything I need: Eye Makeup Removers that really work to get off every last bit of undereye concealer, Cotton Soft Pads for extra makeup cleanup, Daily Cleansing Cushions, Facial Cleansing Wipes to wash my face (for long days I can barely make it to the sink!) and even to scrub and massage my skin, and Exfoliating Cushions that totally illuminate and brighten my skin. The holiday bundle comes with super cute dispensers that keep all my products organized and make refills easy. The bundle is on my Christmas list for sure!
What is your skincare routine? What products do you use? Drop me a comment, I'd love to know!
Disclaimer: This post is in partnership with Kleenex® Facial Cleansing, but the opinions are my own.