Life is pretty hectic lately.  Our family has been on the road and in an out of airplanes, which for me means sad, dry, tired skin. As I've said before, I look for products that are naturally based. From household items to skincare, I think differently about what I buy with three kids under 6 touching everything I use around the house (sometimes that includes my beauty products). So when I get the chance to steal 5 minutes to myself, I love to throw on a sheet mask and collapse onto the couch for some uninterrupted "me time."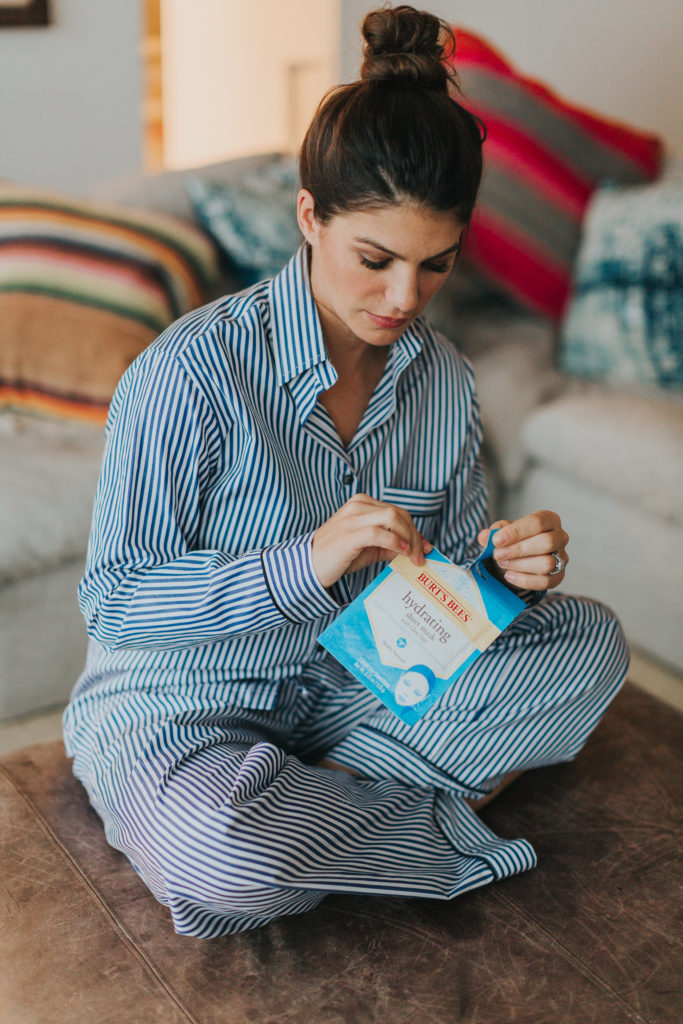 I found Burt's Bees years ago. I'm a big fan of their lip balms, and was so excited when they branched out into skin care and beauty. So, when they told me they were launching sheet masks, it made sense to partner with them to share my experience with you. And I found their Hydrating Sheet Masks and Rejuvenating Eye Masks perfect for my low maintenance, on-the-go lifestyle.  The masks are clinically proven to improve skin texture and help balance pH.They're made of 99% natural ingredients including kiwi extract and willow bark that help keep dehydration at bay. The mask's clary sage acts as an emollient that helps the mask to hydrate my dry, well-traveled skin. The masks work wonders.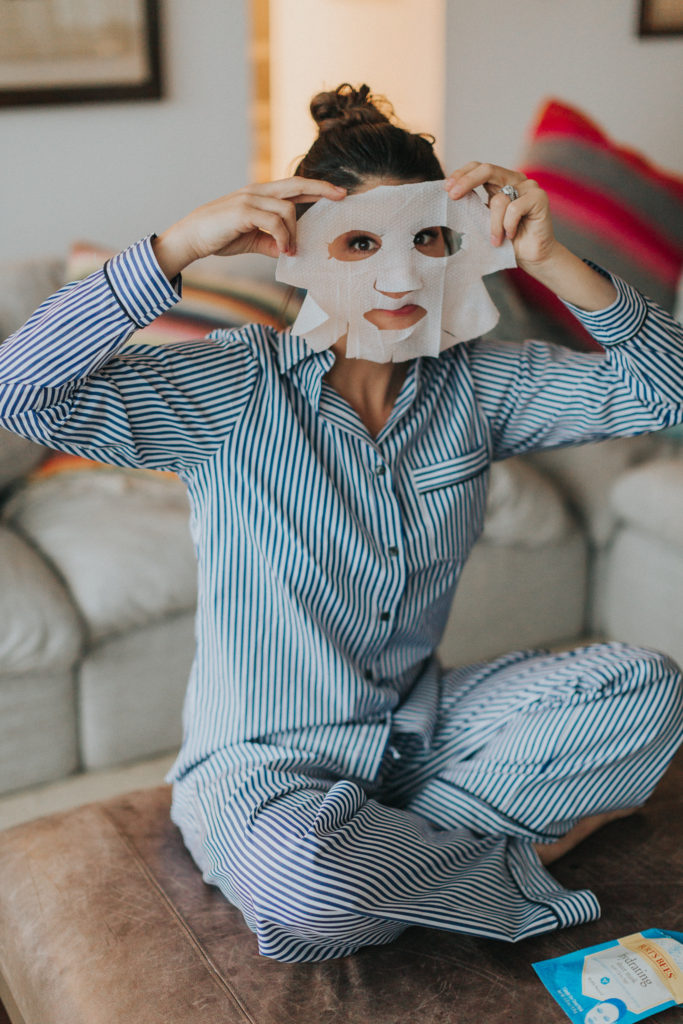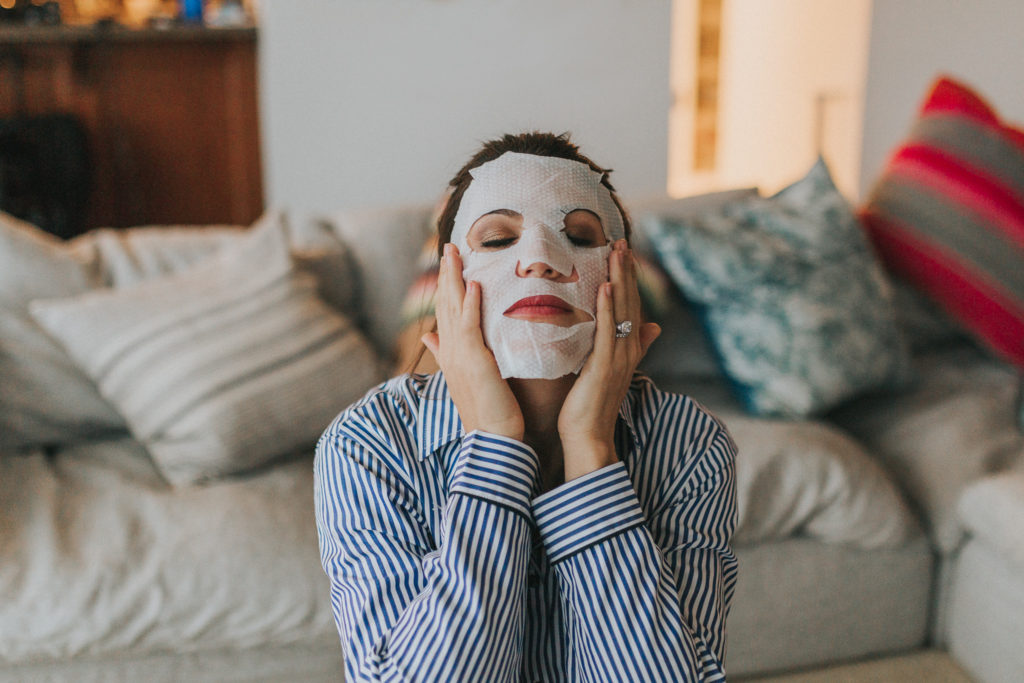 After our nightly bedtime stories, I like to tuck my kids in and sneak away for a little pampering. Sometimes I lock myself in my room or even throw on my mask while watching a movie. Anywhere that is is going to help me achieve bliss and relaxation! The mask helps strip away the stresses of the day and leaves my skin refreshed for the morning. Afterwards, my skin looks almost as "rested" as it did before children.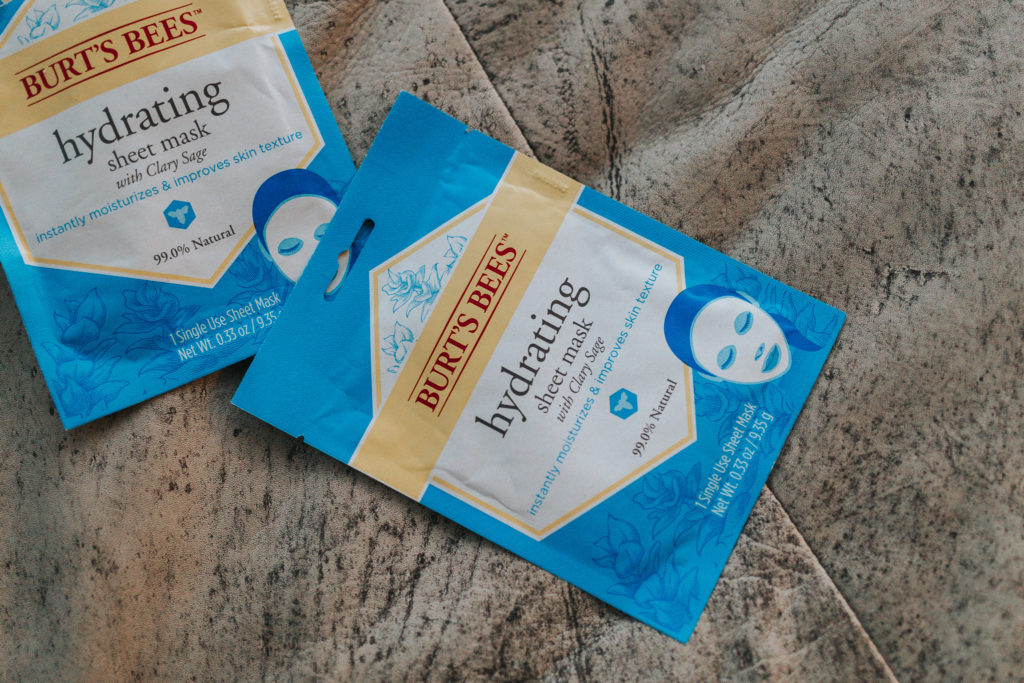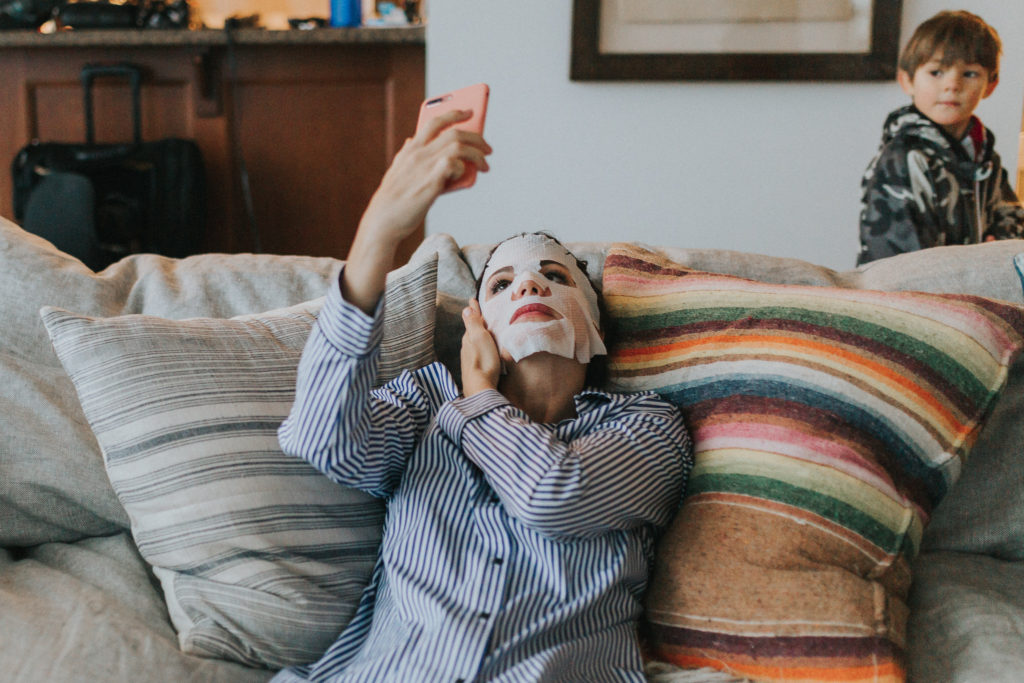 In addition to being made with 99% natural ingredients, the masks are alcohol, paraben, and petrolatum-free, which as a mom of little ones, I personally love knowing that they are made of ingredients I can trust. The masks are non-comedogenic and have been tested by dermatologists. My favorite part of any Burt's Bees products? They never test on animals. Oh, did I mention the packaging is made of 100% post-consumer recycled content? This truly makes my inner hippie sing. Burt's Bees, how do I love thee!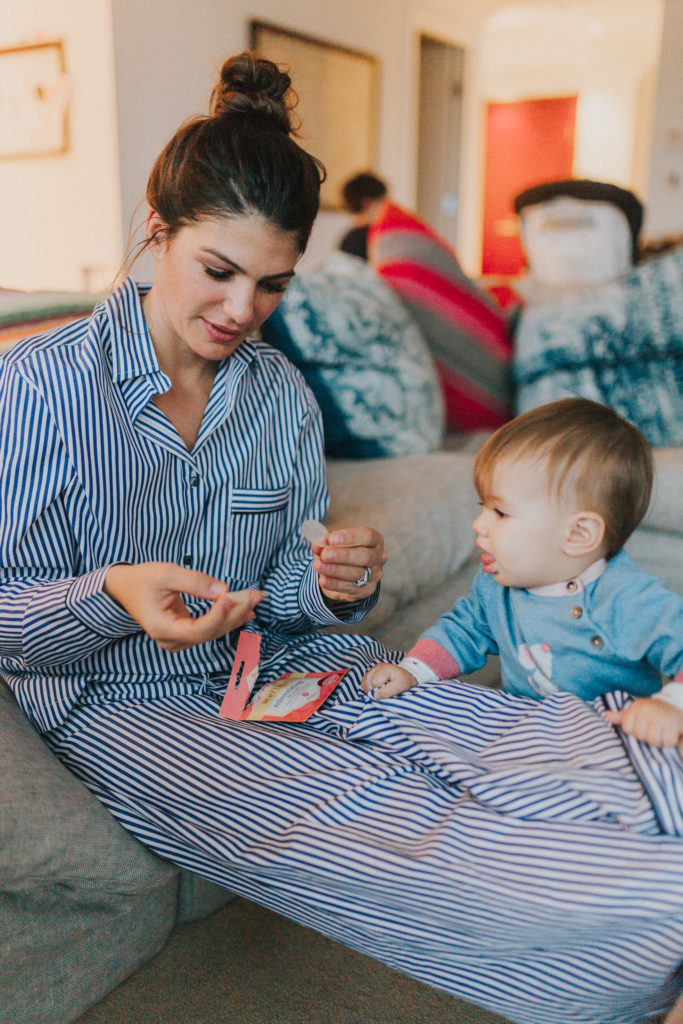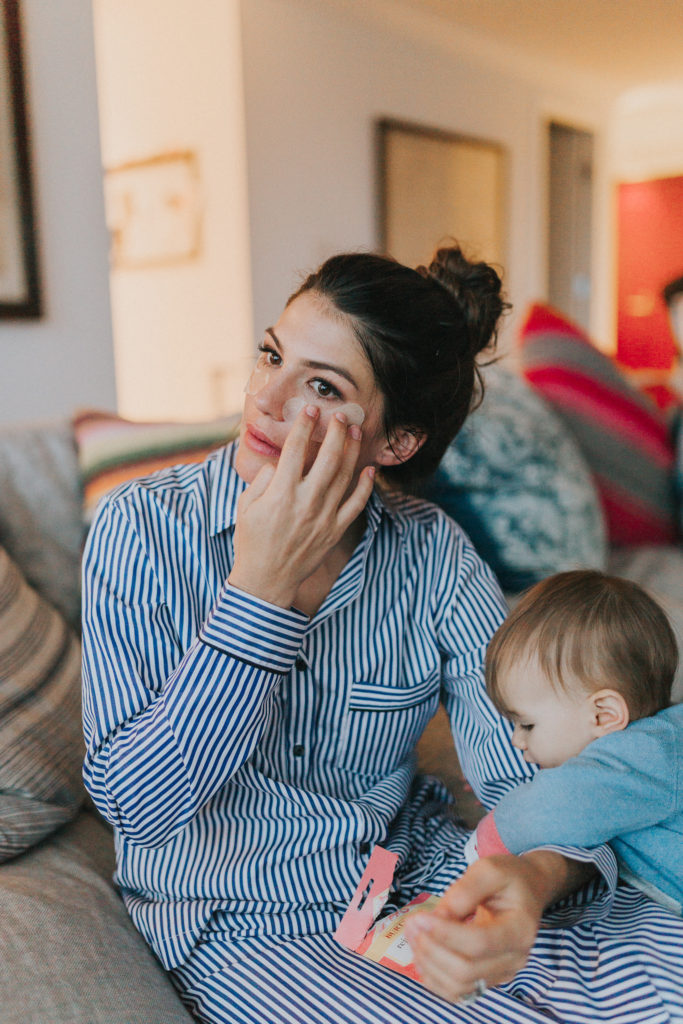 Burt's Bees' Hydrating Sheet Masks can be found everywhere, which is super convenient for a busy mom like me. I don't have to go hunting for skin perfection, because the sheets are available at Target, CVS, and Ulta Beauty. Want them delivered? You can simply order them from the Burt's Bees website and they will arrive straight to your door.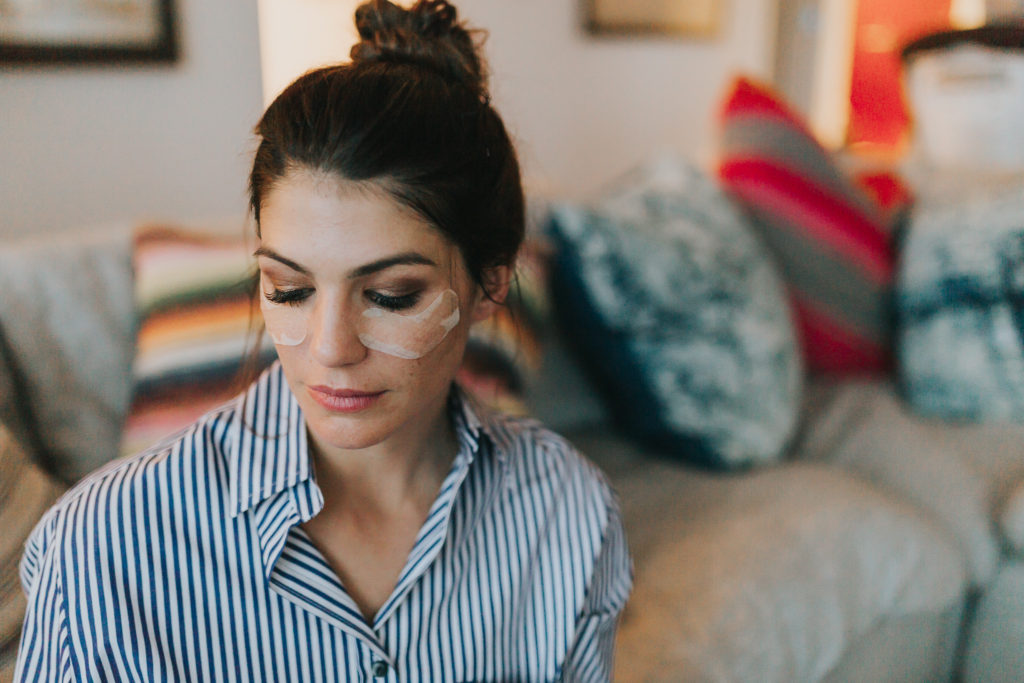 Want to know more about Burt's Bees' Hydrating Sheet Masks and Rejuvenating Eye Masks? Visit their website!
This post was sponsored by Burt's Bees but opinions are my own.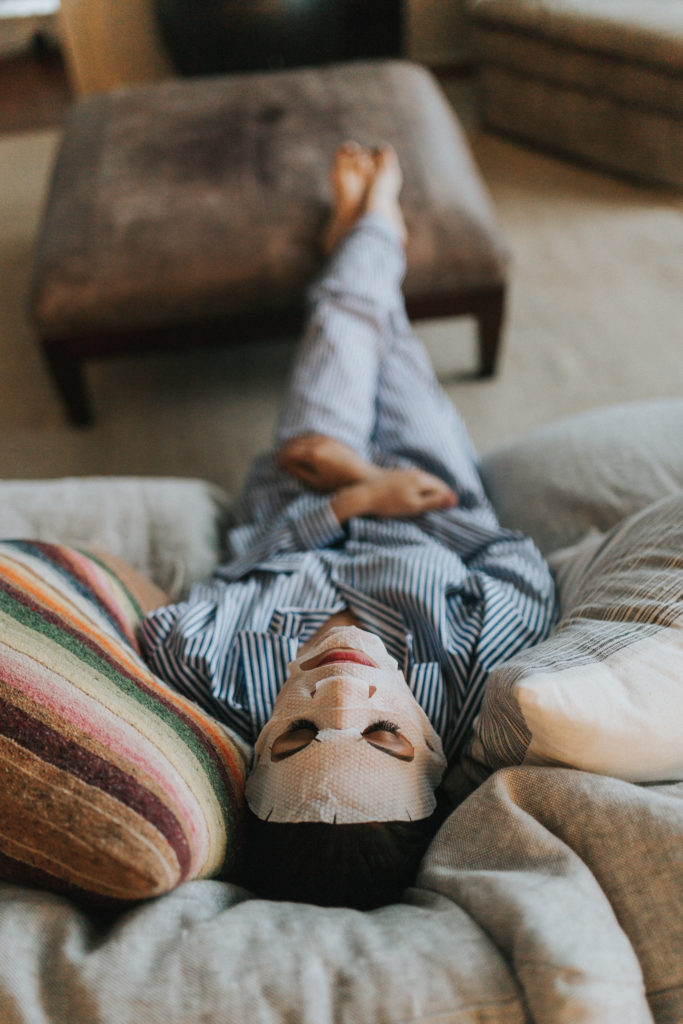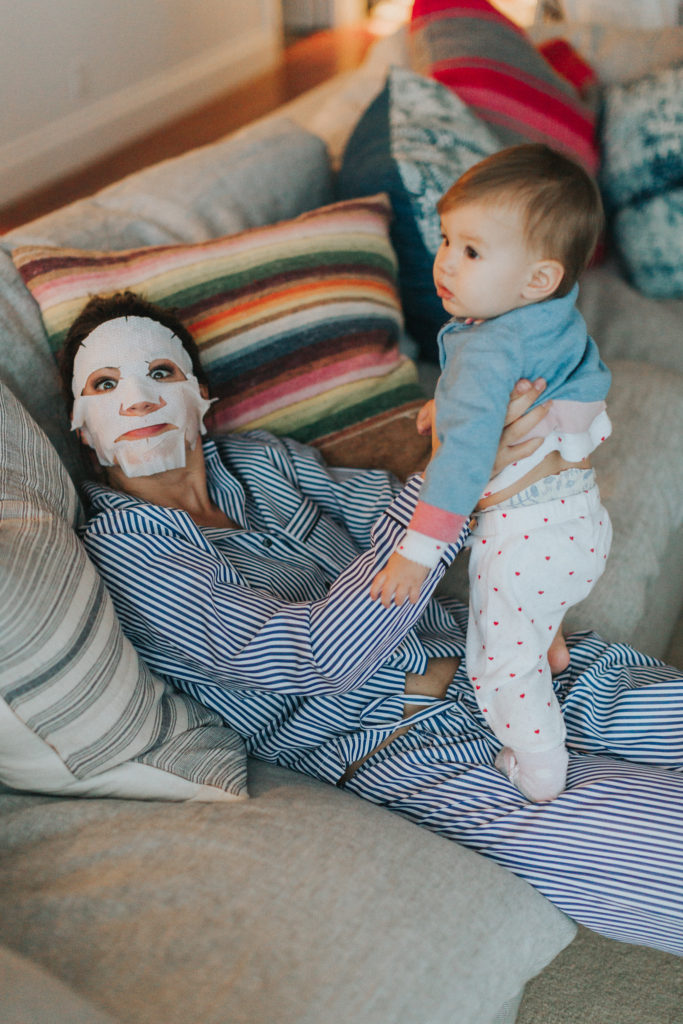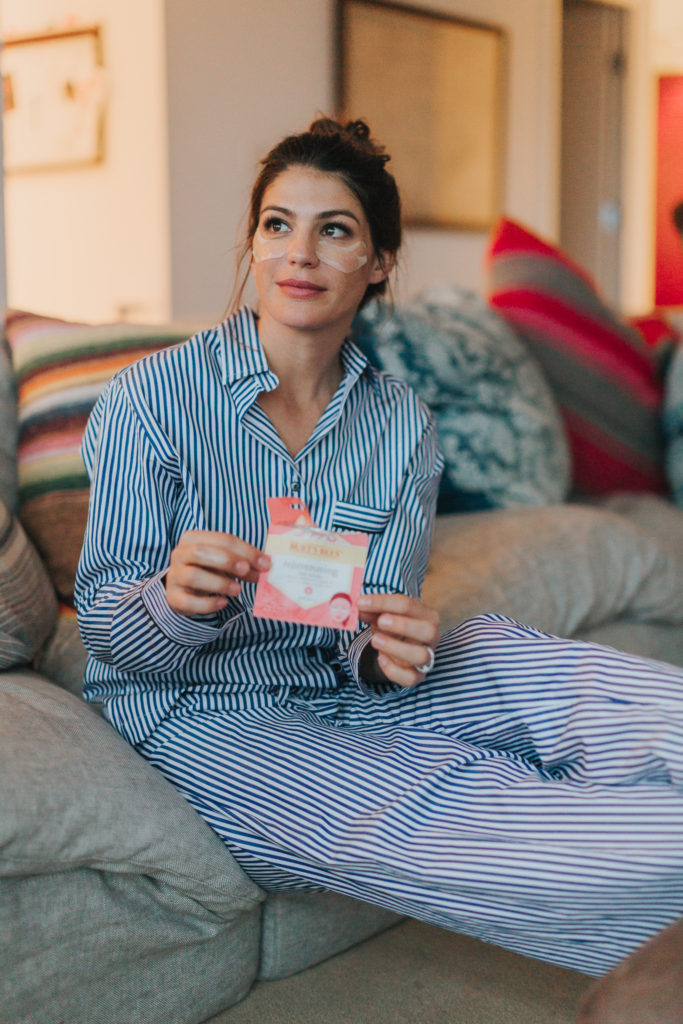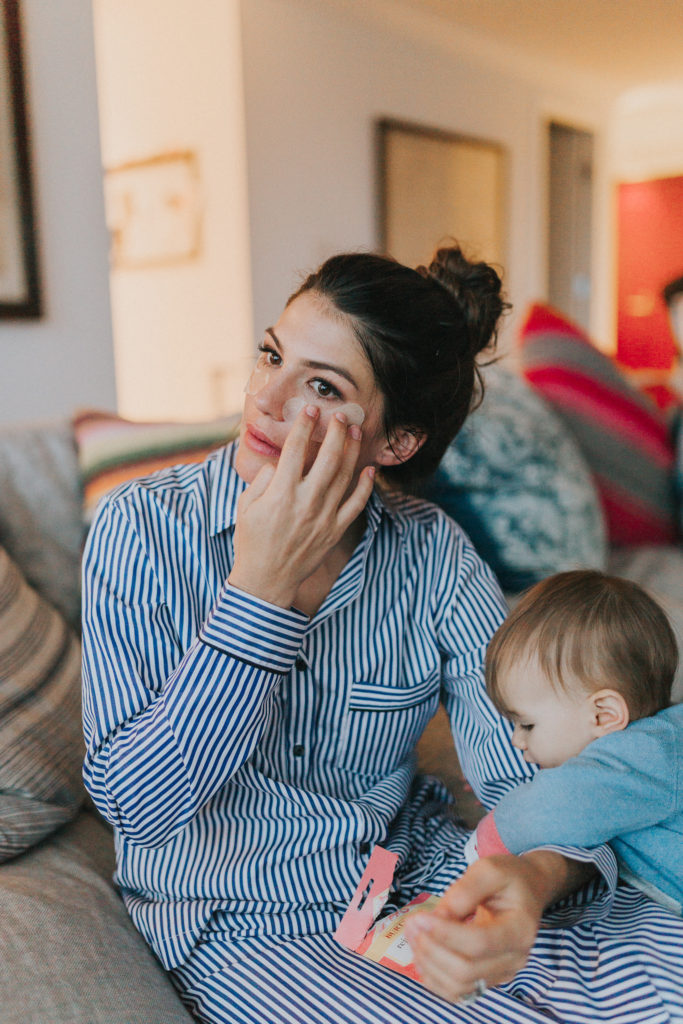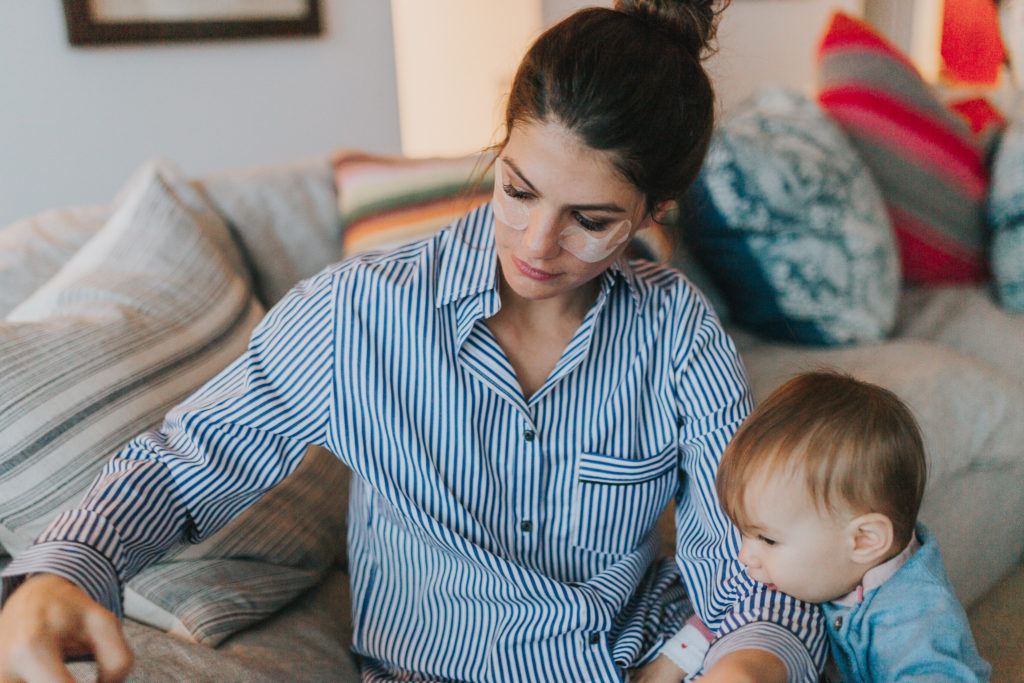 All photography by Delilah Summer Rayne 
SaveSave