Thank you Amazon Fashion and Echo Look for sponsoring this post.
I have two stylists. Their names are Tom and Shep. Even though they can't tell the difference between designer clothes and my PJ's, the two do a pretty good job. All I need is a quick thumbs up or thumbs down, and I'm ready to go.
Who am I kidding? They're awful critics. They love me most in my sweatpants, because "party clothes" in their world means they're having to stay home with a babysitter. When I'm looking for style advice, I feel a little stuck.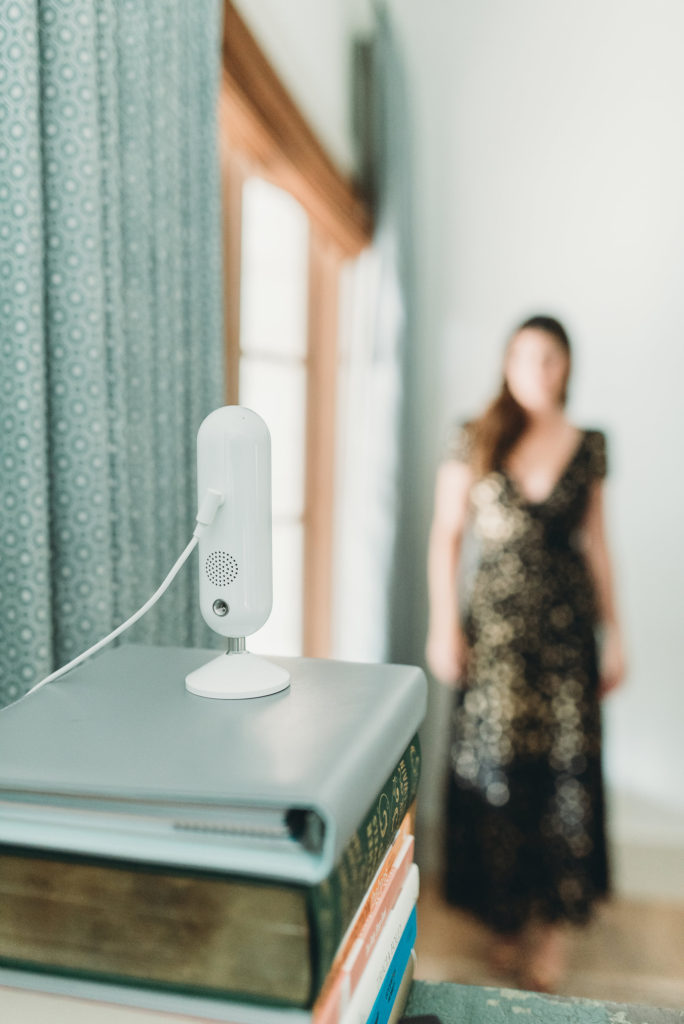 I'm a fashion junkie. I love clothes anytime all the time. Put me in front of a pretty dress, and, if it's in my size, I'm taking it home. Before I had kids, I had ample time to shop. Now, I'm lucky if I put on two matching socks in the morning. I'm a busy mom, and though I love my boys' help, sometimes I need some expert style advice, and I need it faster than a google search or Instagram stalk of the latest trends.
Enter in: Echo Look. The Echo Look from Amazon has been my fashion savior. Built for style, this Echo truly knows not only what looks good, but what looks good on me. It's like having your chicest friend in your closet with you whenever you need her. It's amazing. All it takes is one pose, and the Echo Look does the rest.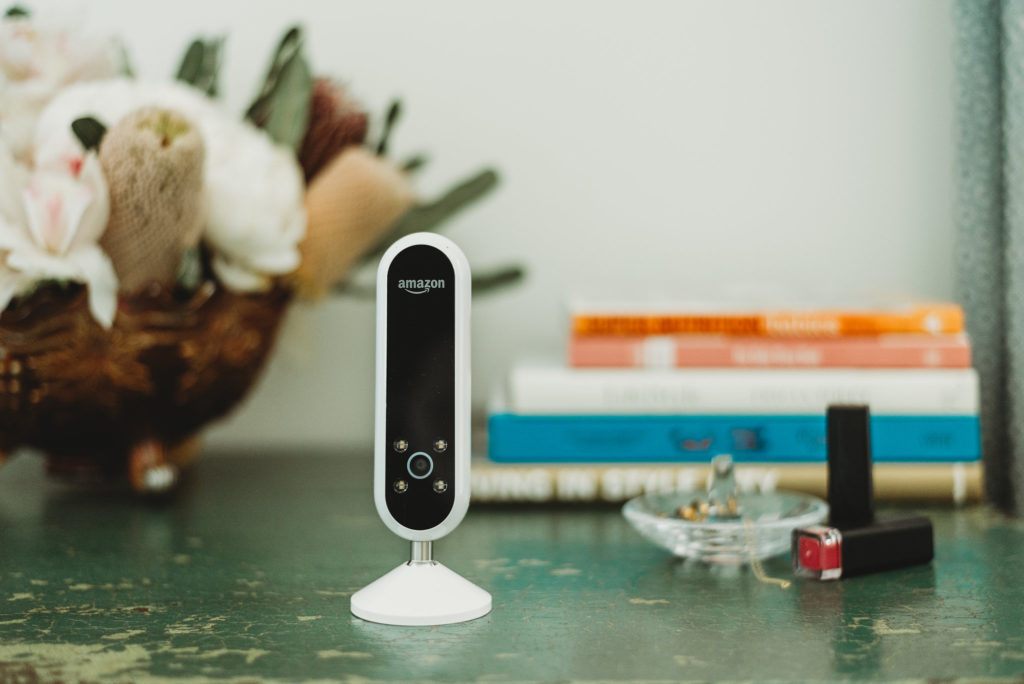 With Echo Look, I'm now in the habit of taking pictures of all my outfits. With a quick command to Alexa to take my picture, I'm giving a full body photo or video with a focus on my look. Because the Echo Look is hands-free, I can see my outfits from every angle ("That's what I look like from the back?!") without getting my phone in the way or obscuring the view. I can then send the pics to my friends for feedback or use Echo Look's Style Check to compare two outfits. Like today, I couldn't decide between a pair of awesome 7 for All Mankind jeans or a pretty vintage dress. I consulted Style Check (which is surprisingly on point–this technology never lies!) and was able to make my final fashion decision: my Amazon Fashion jeans!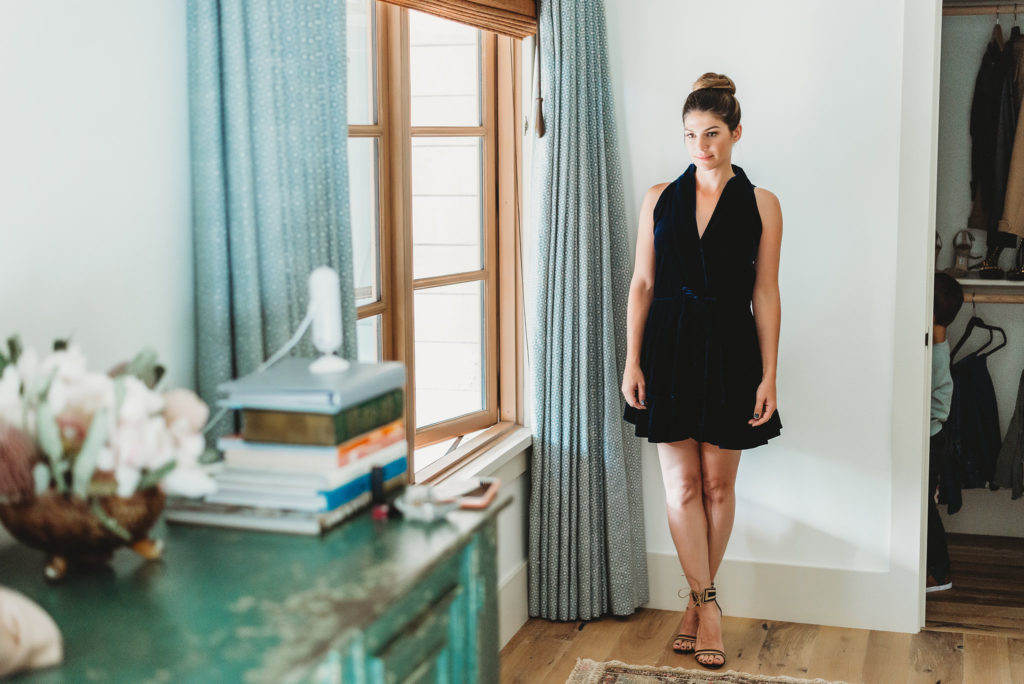 My favorite thing about the Echo Look? Gathering all my outfits into my own personal lookbook. Because I photograph my outfits daily, I now have a slideshow of all the looks in my closet. It's so easy to check back and see what works and what, oops!, doesn't work. I feel like a little bit like Cher Horowitz in "Clueless" matching outfits in her closet.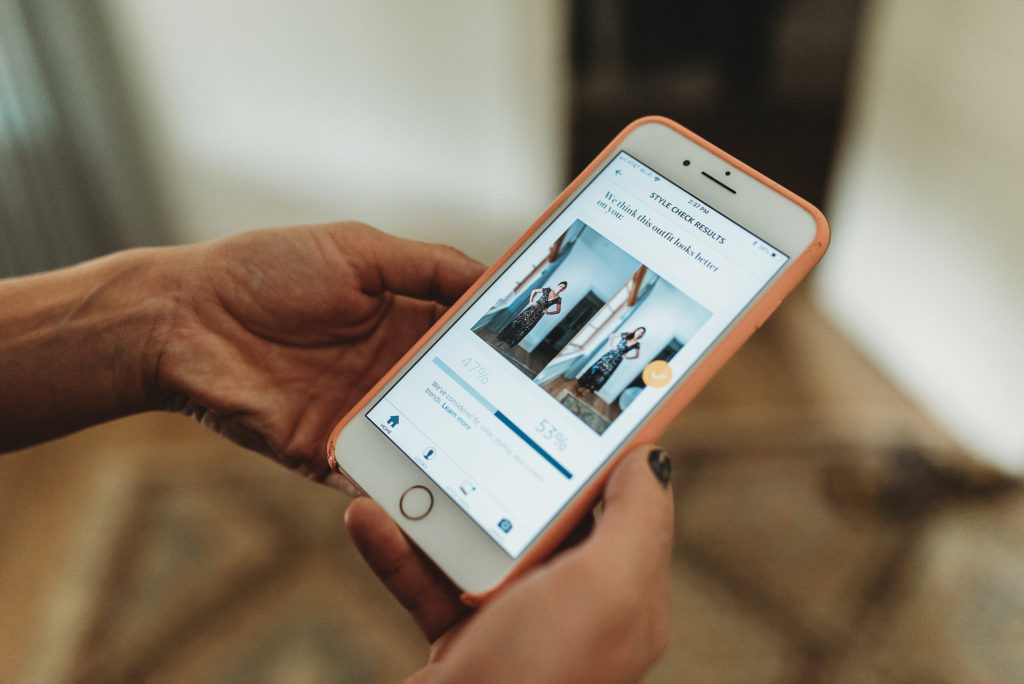 The Echo Look has become a staple in my household. Yes, my kiddos still help me with the thumbs up/thumbs down system, but I now have a more accurate option. Amazon just happens to help get me there first. If you'd like to sign up to try one, be sure to click here!