I never thought I'd be THAT mom who wears matching outfits with her kid but….here we are. And, I have to say, I'm kinda loving it. Odette is VERY opinionated about her wardrobe (I wonder where she gets it from?). She is obsessed with color and especially loves accessories. And playing "twinsies" always make her smile.
Our new favorite trend for spring: Denim jumpsuits. I love the convenience of a one-and-done outfit and they've got an effortlessly cool vibe, thanks to the style icons who made them famous like Bianca Jagger and Farrah Fawcett. And, most importantly, they are comfy and super functional for mom life—but can still easily transition from carpool to girl's night by swapping in a few new pieces.
My denim jumpsuit from Boyish has been in constant rotation. The fit feels fresh and I love the quality.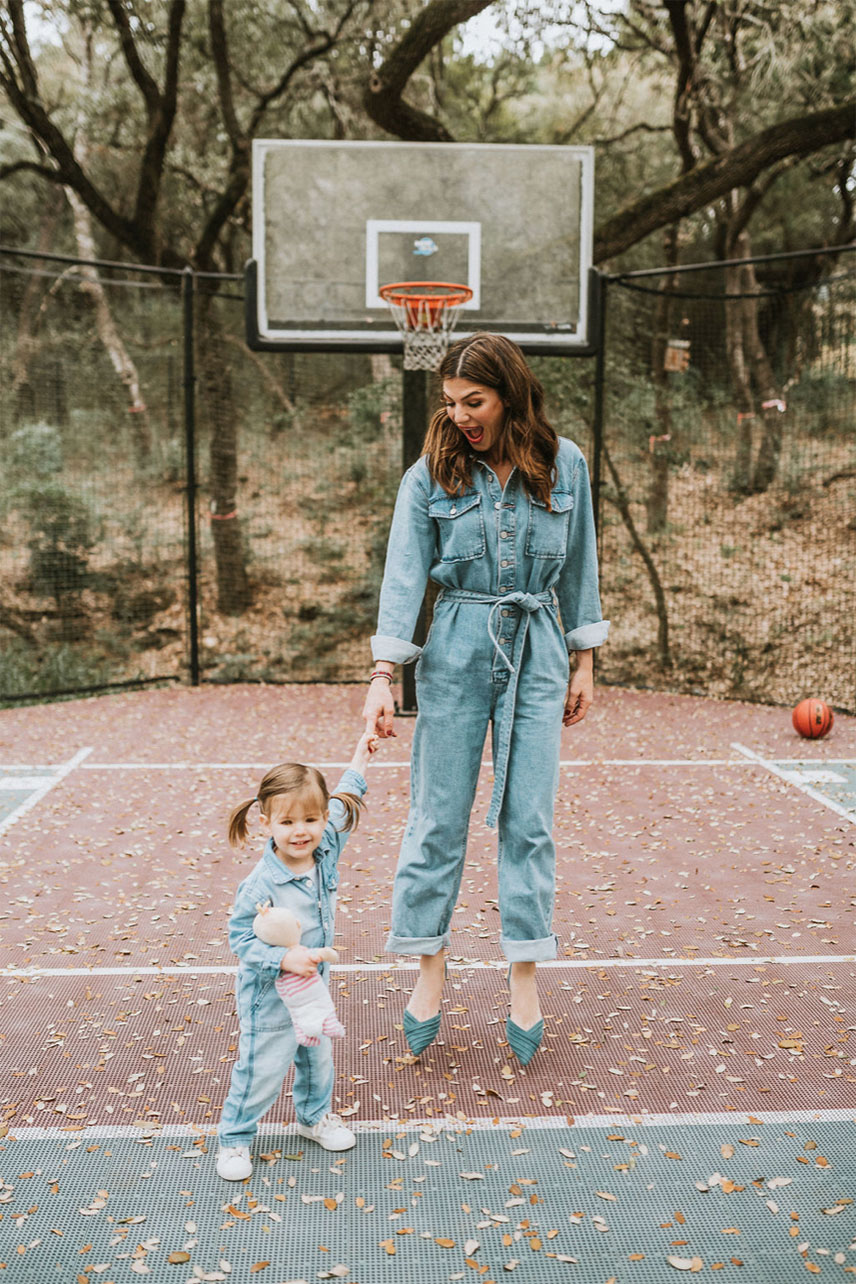 A belt gives the jumpsuit some structure and adds a little extra femininity.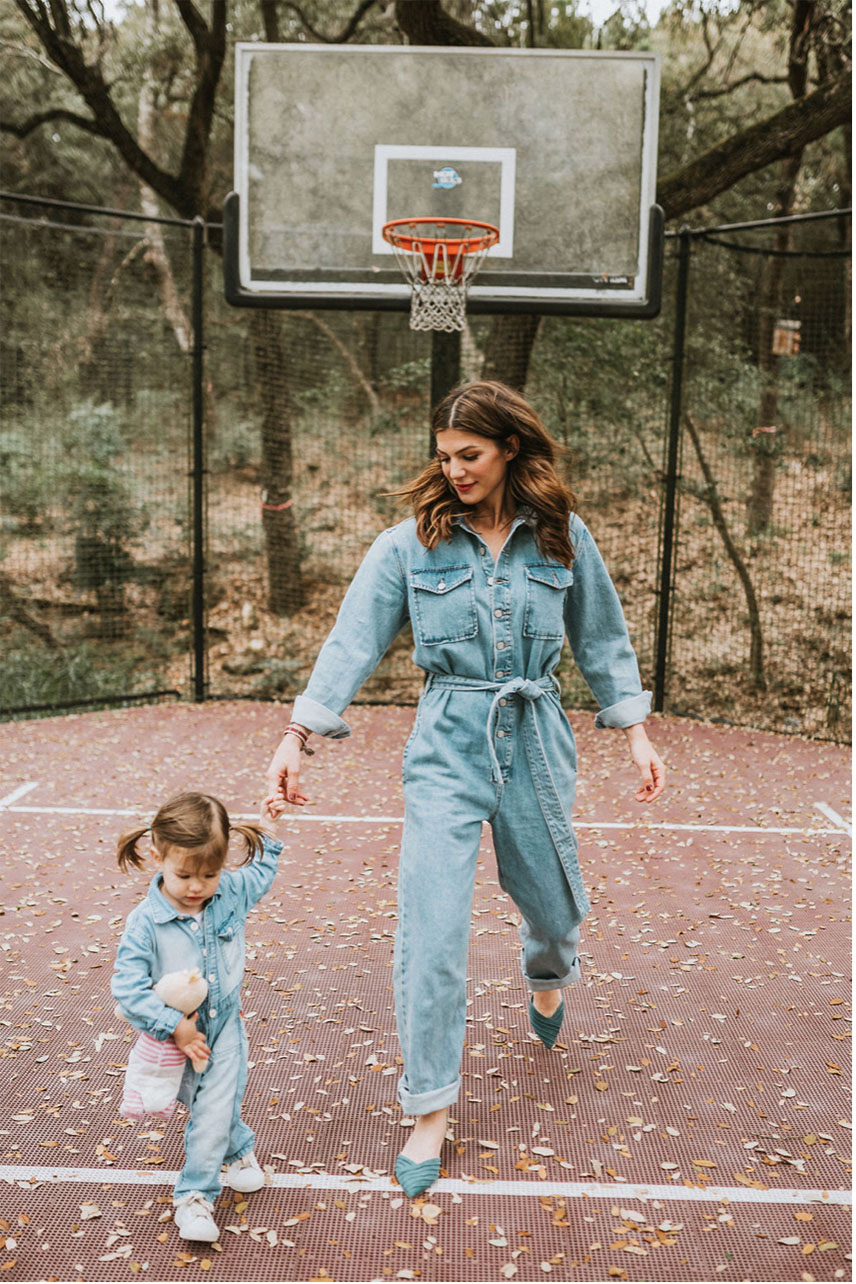 The suede slingbacks are from Seychelles. The soft blue shade, like denim, goes with everything. And they have soft cushioned insoles so I can wear them all day long.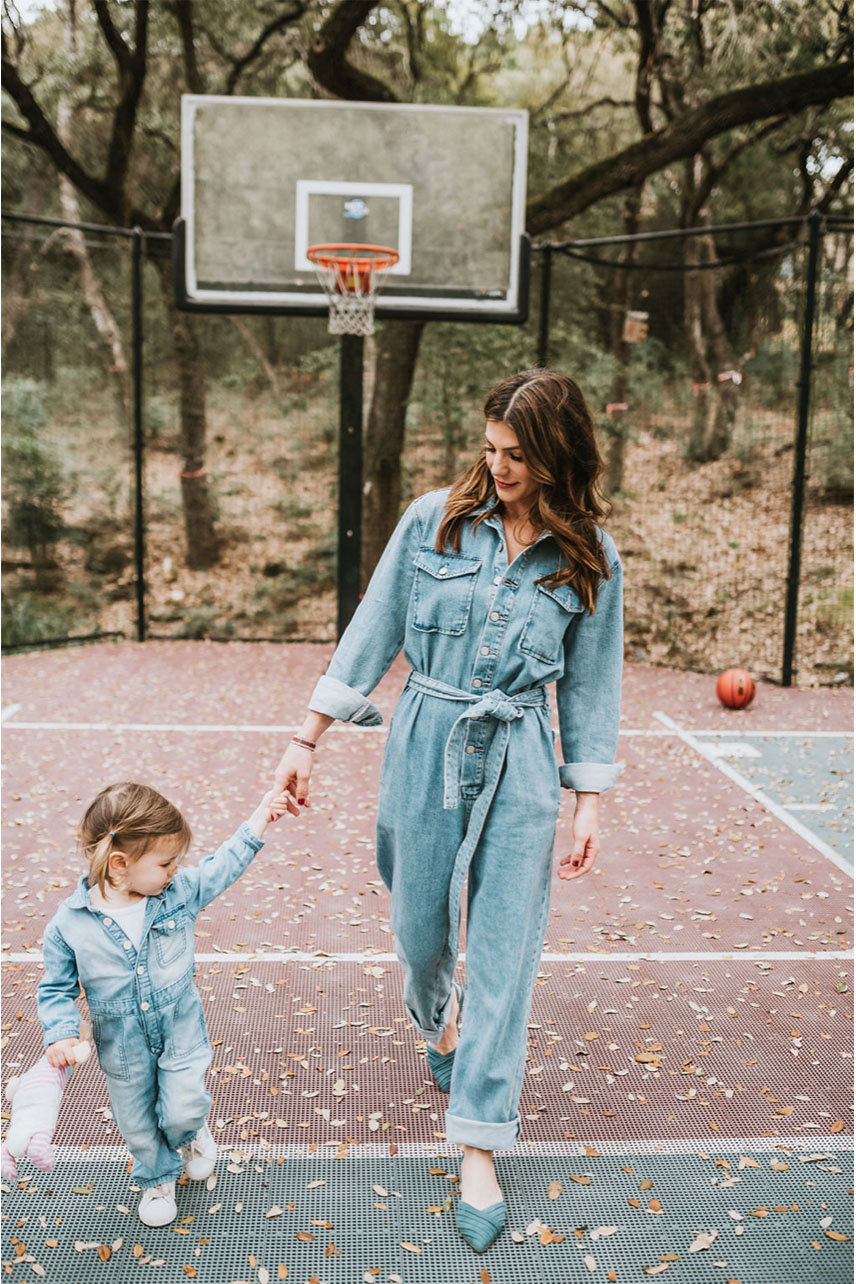 Odette's jumpsuit is from Gymboree—which I'm sad to hear is going out of business. (Check their stores while you still can cuz they're having some crazy sales!) I loved how comfortable and stylish their clothes were for kids.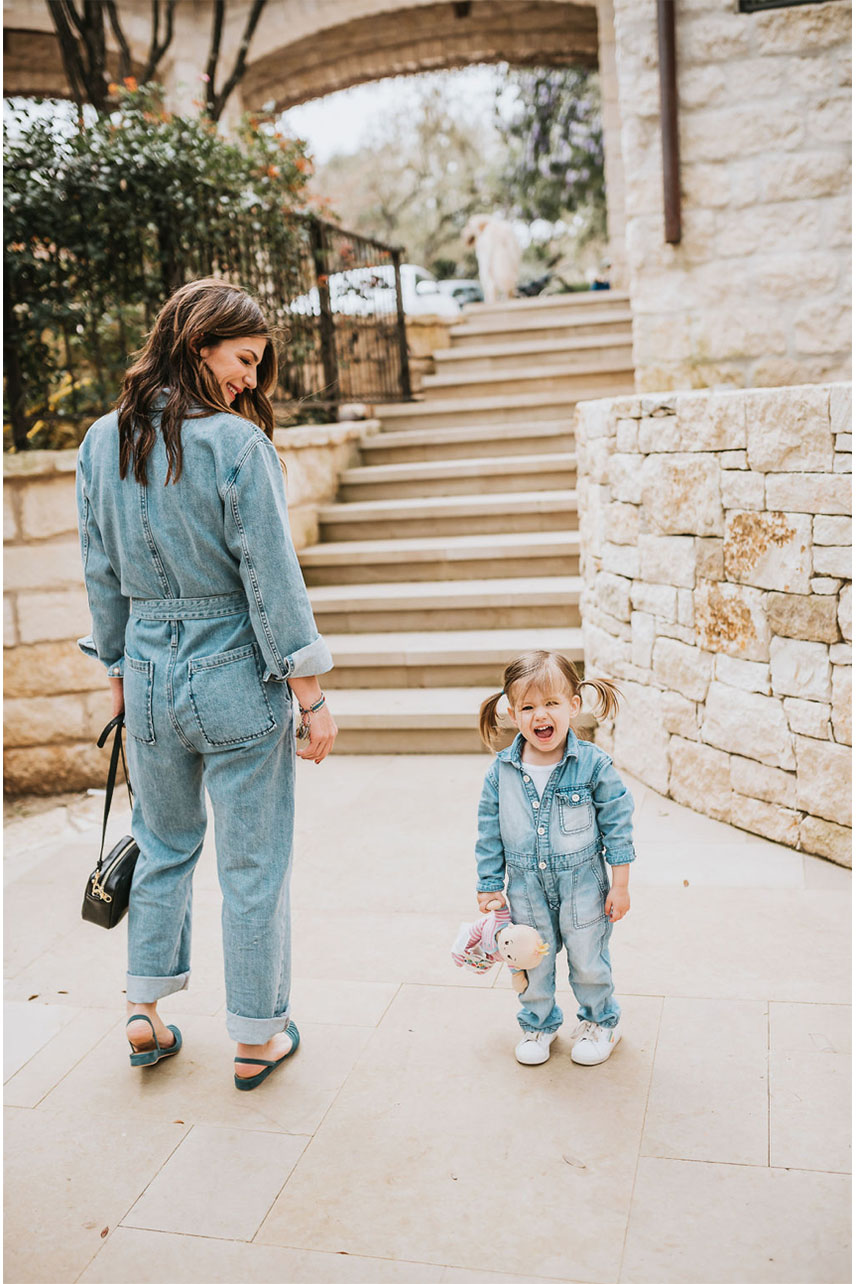 Odette's favorite part of her denim jumpsuit is the rainbow on the butt (mine too).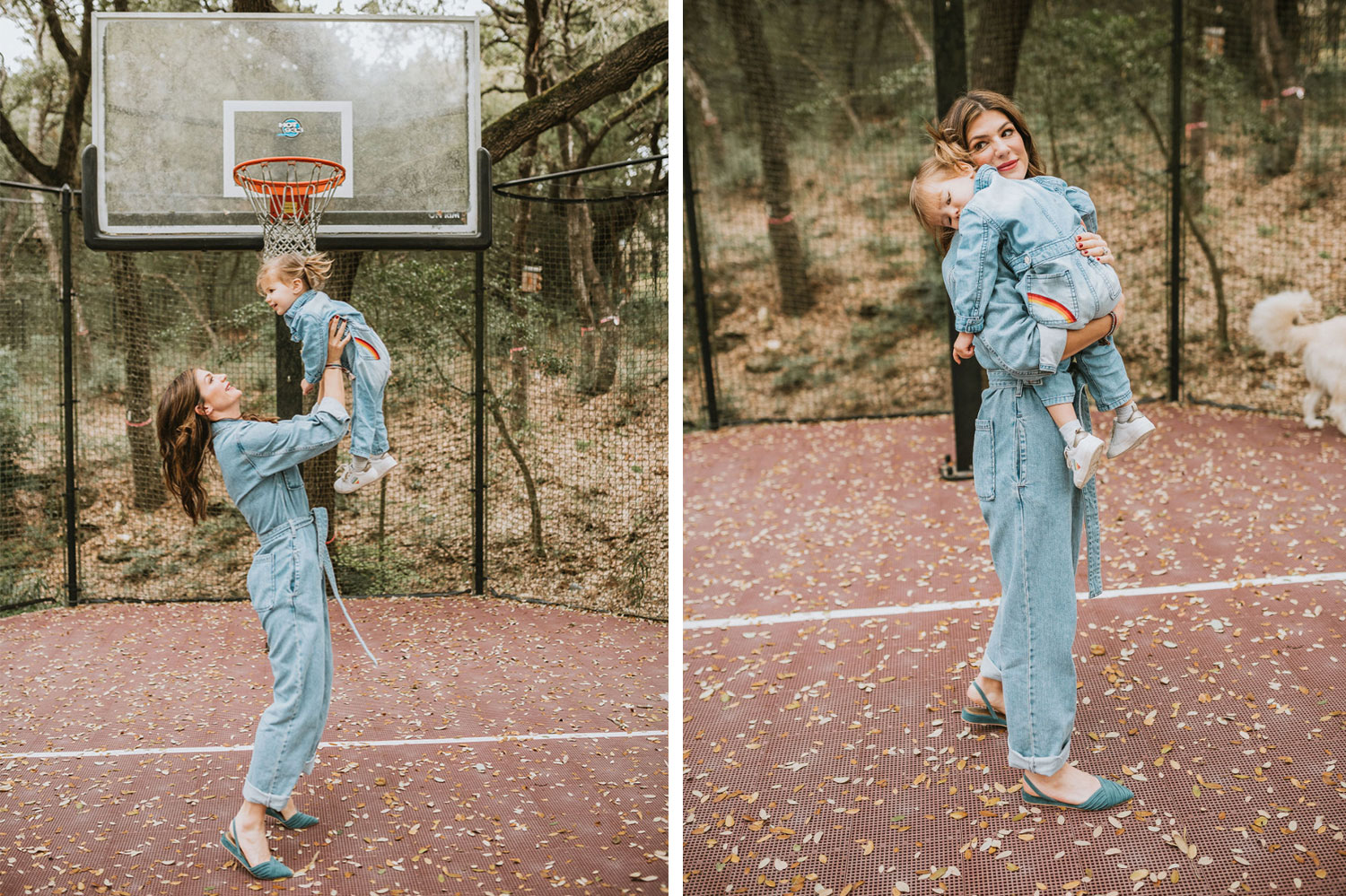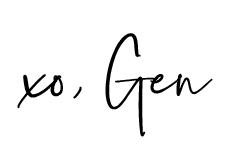 SHOP MY FAVORITES