Marriage, like parenting, is messy, complicated, beautiful, emotional, and imperfectly perfect. We learn so much about ourselves through our relationships, for the people we do life with often hold up a mirror to our most triggering aspects. I experience wild comfort in knowing I married my best friend – someone who constantly reminds me that I'm enough, as I explore, evolve, and cultivate new sides of myself.
As human beings, we make relationships hard by initially painting them as easy. Real-life relationships are not exactly what we grew up watching in Romantic Comedies.  They require work, and sacrifice, and tolerance. They are our biggest lessons in joy, sadness, loss. And, most importantly, while they don't always promise happy endings, they crack our hearts wide open in the process, leaving us better, wiser, and certainly stretched out of our comfort zones.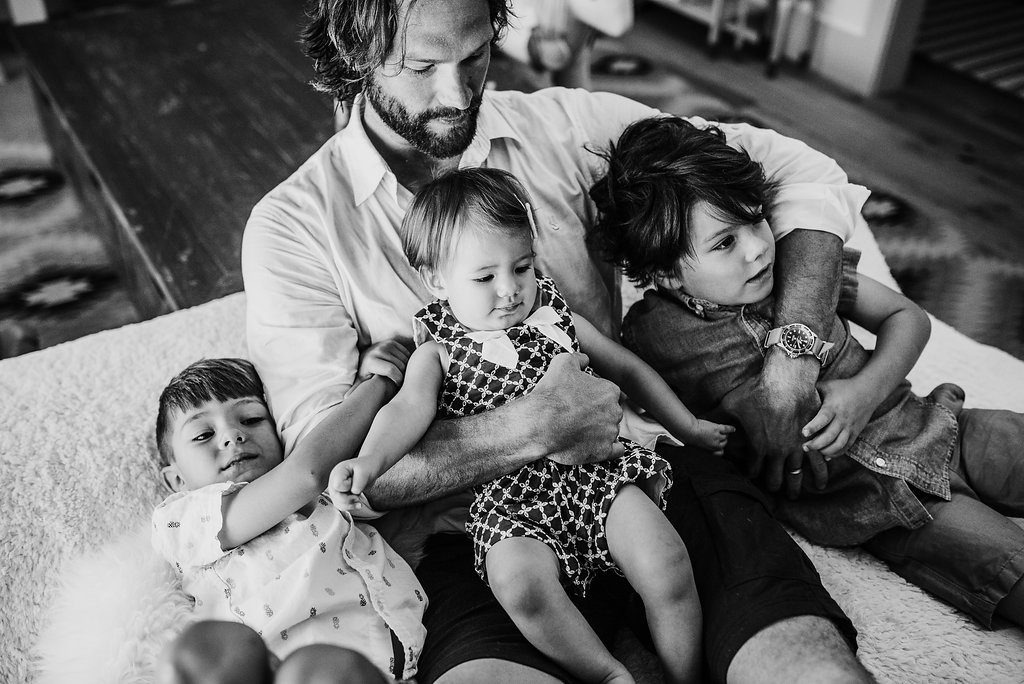 So, this Father's Day, whether you're a dad, a single parent, an uncle, a grandfather, a bonus parent, or a single mom – this day is for you.
Why? Because your kids are paying attention. In showing up for them, you are shaping them, molding them, and helping them cultivate their most resilient selves. In reading this, I hope you don't feel compelled to feel perfect, or solid, or totally brave. You're allowed to be a work in progress – tangled, fearless, afraid. In fact, your kids will be grateful having beared witness to your evolution, so long as you embrace that fear, and choose to keep showing up anyway.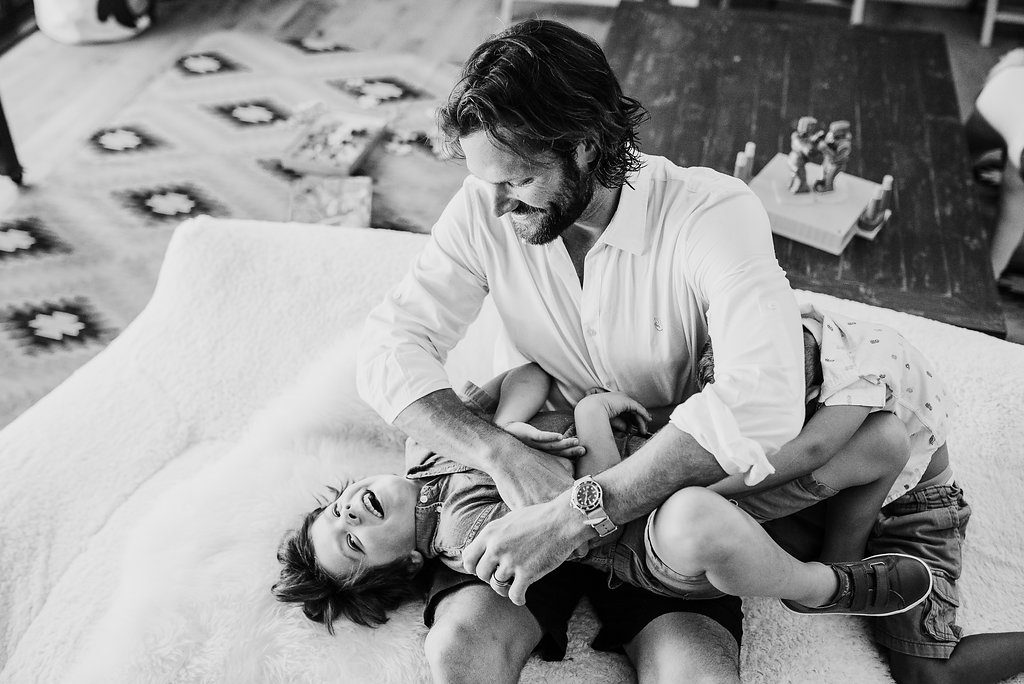 I love my husband for so many reasons, and one of the biggest reasons that makes that love so strong has to do with how he shows up as a parent to our kids. And while we have somewhat of a non-traditional situation, here are a few things that my husband strives to instill in our children:
The notion that hard work is non negotiable. How crucial it is to "feel the fear and do it anyway." Living bolding and daring greatly. That no act of love should ever go unnoticed. That family is everything. That love always wins. That no opportunity to give should be overlooked. To know your worth.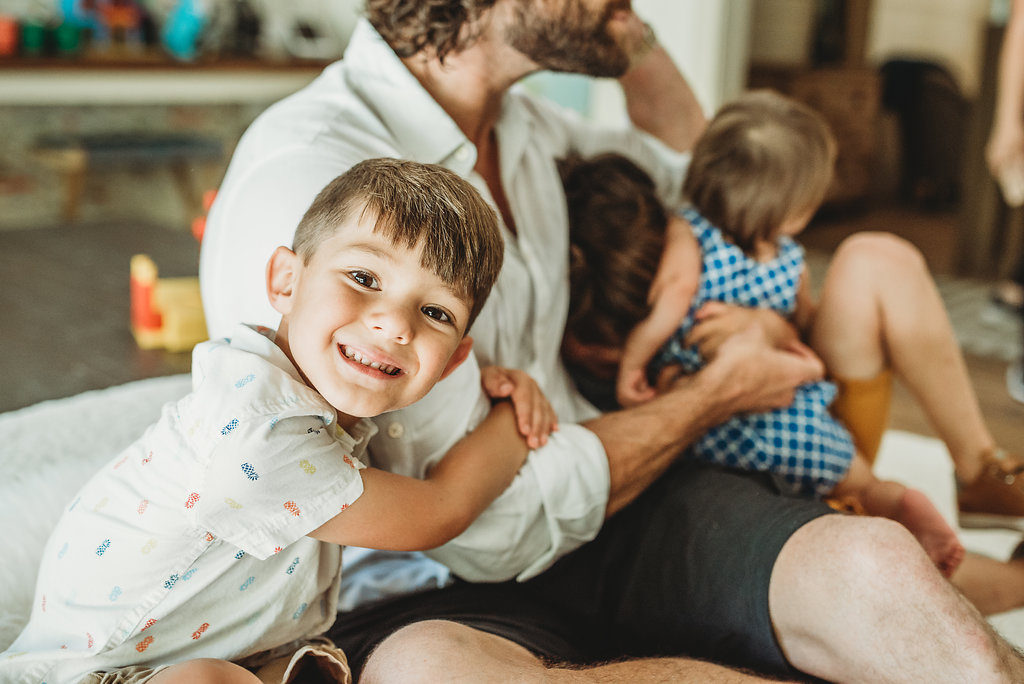 And the real truth is – we're not always on the same page. We argue over the parenting minutia that's typical in any relationship. We butt-heads, we stand stubbornly in our opinions and decisions. And while we're each quick to stand our ground and defend our positions, we also comfortable enough within ourselves to wipe the slate clean, to love each other through our disagreements, and show up united in order to provide a strong foundation for our kids. We try not to sweat the small stuff, we do the work, and, on our best day, we are insync and winning together.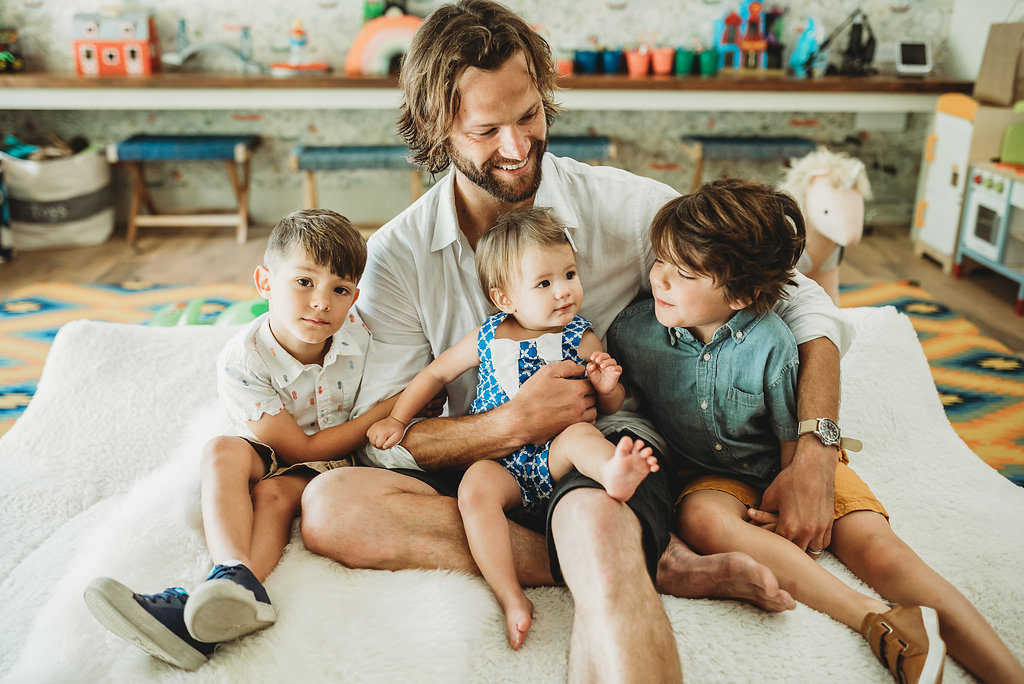 Parenting is harder when we pretend it's not hard. It IS SO FUCKING hard. It's SO MUCH FUCKING work. And to make it work, you have to be aligned and willing to not win all of the time.
So, in honor of Father's Day, I turned to my kids to express some of the ways they know their dad is showing up for them. I hope this brings a smile to your face, or prompts you to let your _______ ( dad / mom / husband / uncle / grandfather / parent / best friend) know how much you appreciate them. Thank them for doing the most "ok" job, because you are most likely their proudest moment.
Happy Father's Day!