Every summer, I like to bring my kids back to the place where I spent so many special months when I was growing up: the mountains of Sun Valley, Idaho. Not only is it a nice little break from the city, but it's a chance for them to get back to the earth and to feel like kids again, with a lot less TV and device time and a whole lot more time spent in the great outdoors.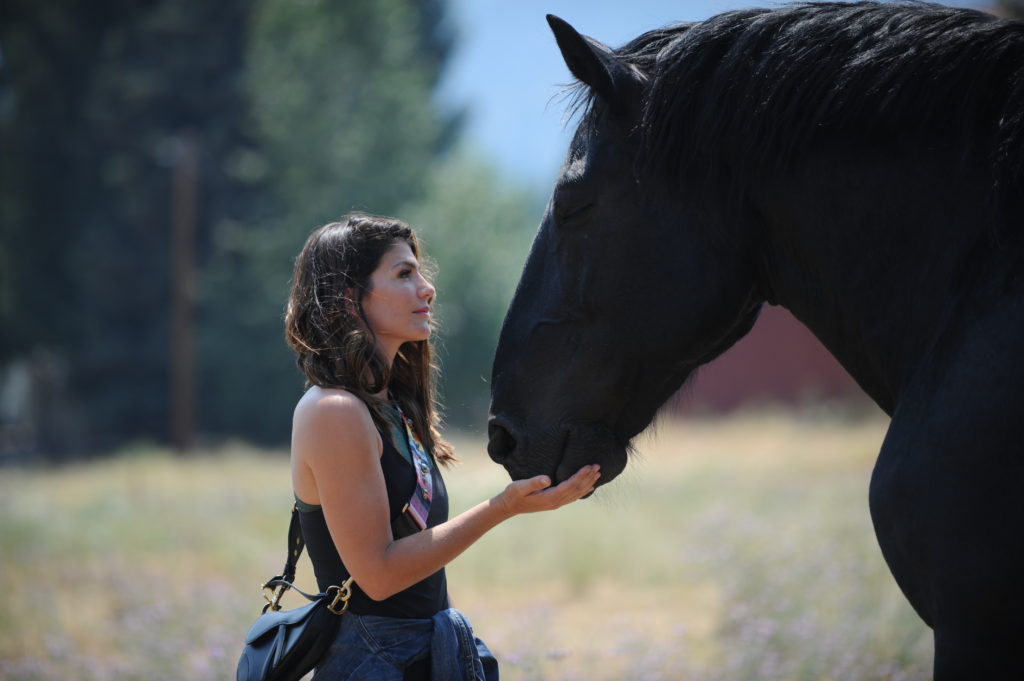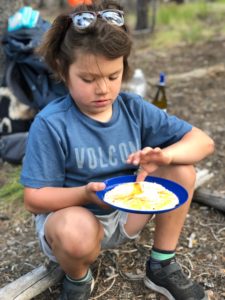 As you probably know by now, I receive so much from retreating back into nature. Whether it's a hike, or a daily run, it's my way to turn off and tune in. I must admit, I do love a bit of city hustle, but, after a year of launches and list building, I'm looking forward to silencing my phone and going off the grid. For me, going into the mountains means no cell service – literally – which brings more connection time with my husband, my kids, and my inner being that's been gently pleading for a break.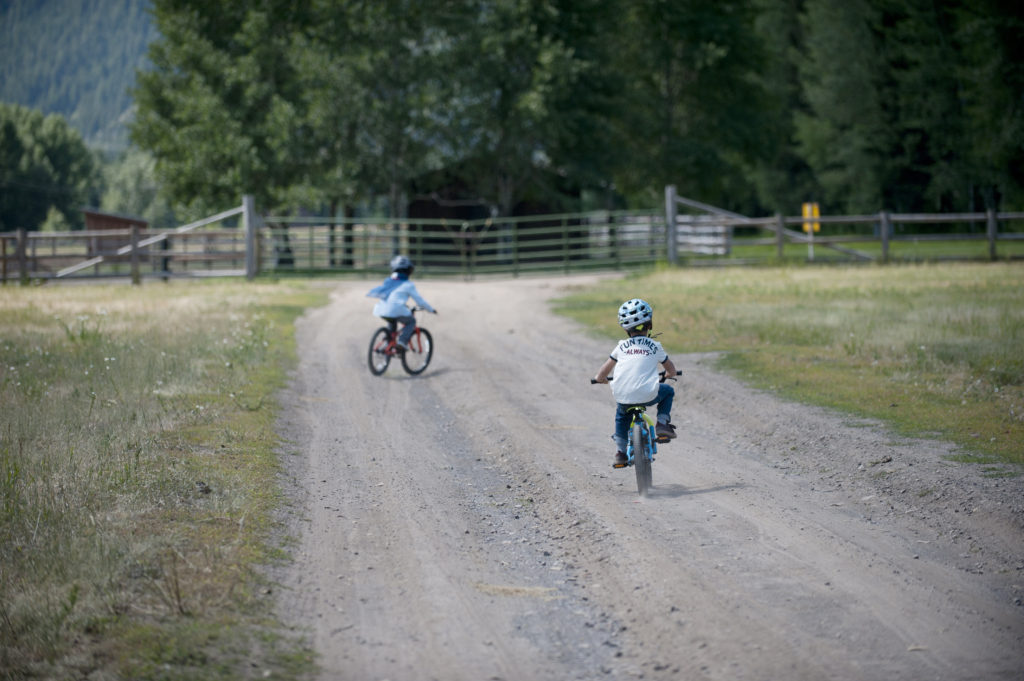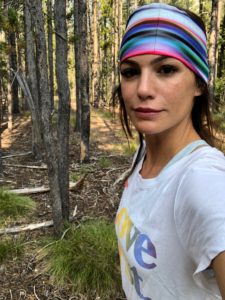 That said, a trip off the grid also requires some prep work: making sure that I'll have all of my essentials at arm's length, and that my kids have everything from swimsuits and to snacks. When you're up in the mountains, there's no Postmates, Instacart, or any other on demand app that keeps my "productive" mom game strong. Don't get me wrong—it's definitely a low-key trip, but I like to be prepared with some of my creature comforts and a few new finds to pass the time (because that's part of the fun of travel, right?!!?). I make sure to edit carefully, with a few extra items sprinkled in for good measure.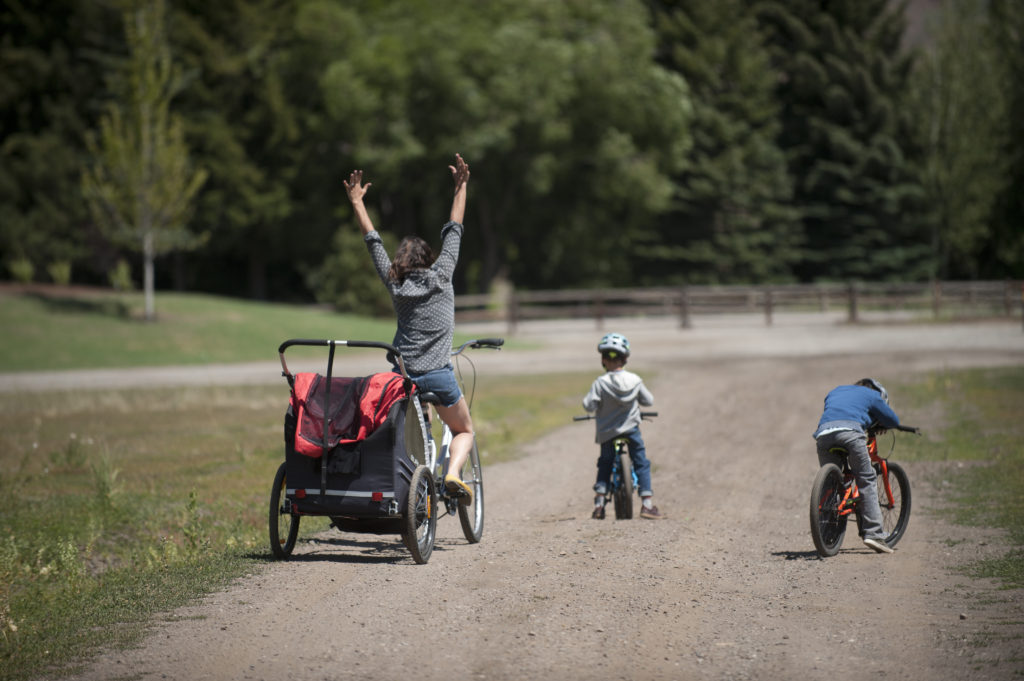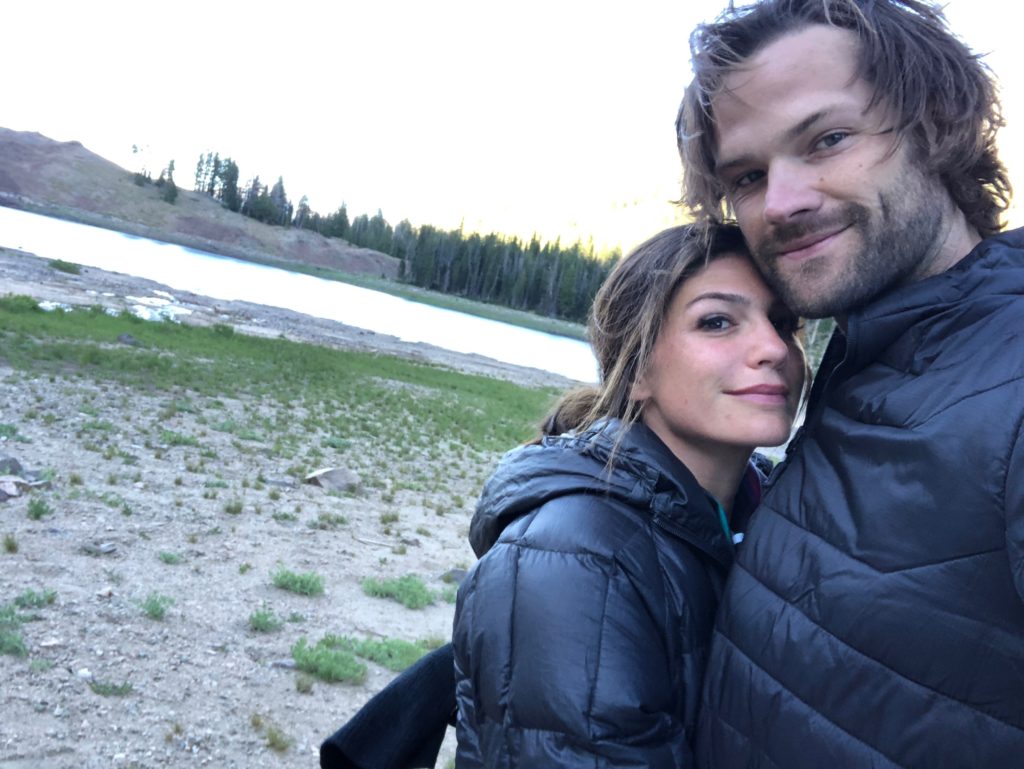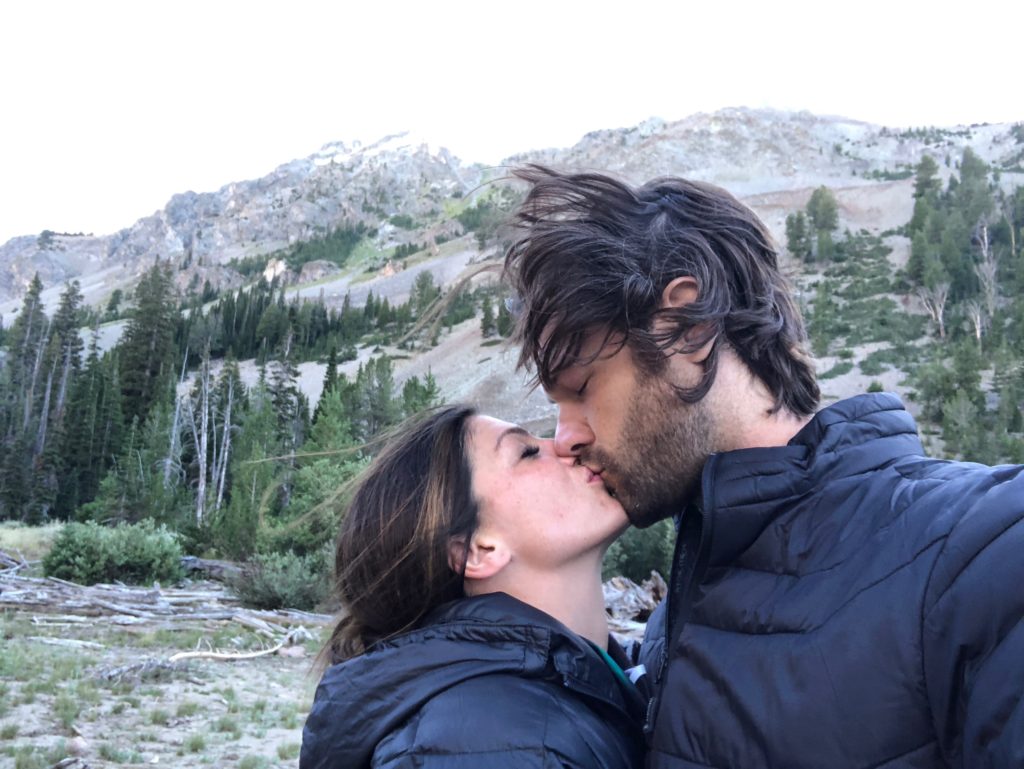 Here's what I brought on my favorite summer trip into the mountains. Feel free to use this list to any destination you have happening this summer (my sincere hope for you that you're heading into nature for a well deserved recharge, too):
There's nothing like a clean, crisp white tee, but I like that the front knot gives this a little something extra. Plus, it can go from an outdoor hike to lunch to drinks with no problem.
Look, when we're outside all day in the hot sun, I'm not going to lie, my skin can get grimy. These cranberry toner pads help me to refresh quickly while still giving my skin a hit of moisture. It's a win-win.
This comfy bikini combines style with sportiness—perfect for a dip in the lake or even to wear as a top on a hike. The tie front makes sure everything stays in place when I'm chasing after the kids!
When it gets humid, this hair oil is my savior. Just a couple of drops and my ends look smooth and refreshed.
Even when I'm in the most rugged locations, I like to take good care of my skin. This ultra-rich cream cleanser always gives me the glow I'm looking for, and the cleansing mitt makes sure my skin is super-clean.
I live in jean shorts during the summer. I like the wash on these, and the frayed edges give them a more rugged, edgy vibe.
On the days when I actually feel like doing my hair, I want it to be as easy as possible. This styling wand is one tool that multitasks, with three removable wands for any style I'm feeling: beachy waves, tighter curls or even a more glamorous, movie-star wave situation.
Can we talk about how happy it makes me that athleisure is a thing now? These stretchy sweats are exactly what you want to lounge around in for lazy days spent reading inside—but they're also cute enough to wear out to brunch. Win-win.
To be totally honest, I rarely feel like doing my hair while we're at the mountains, so this wave spray is my BFF while I'm there. A few spritzes and it texturizes your hair into effortless beachy waves. Done!
It gets pretty chilly up there at night, so I always pack a coat that's insulated enough to keep me warm, but light enough to move around in if we're chasing fireflies at night.
When we're going going going all day, both the kids and I need a snack (or a few). I always stash a couple of RX Bars in my bag. They're high in protein and made from wholesome ingredients, and the kids' versions are so good, I eat them too!
If you need a hit of volume (and I often do!), these effortless rollers are essential. You just leave them in for 10 or 15 minutes when your hair is still warm from a blow-dry, and voila! Your hair is bouncy and beautiful.
These super-stretchy shoes are versatile enough to wear just about anywhere, and the cut-out cantilevered heel makes them more interesting than your average booties.
We're so active when we're in Sun Valley (hiking! bike rides! running! running after the kids!) that a good pair of workout leggings is a non-negotiable. Technically they're yoga pants, but I wear them for everything.
SHOP THIS POST