The weekdays are so full. I'm always rushing around and shuffling the kids between school, sports and piano lessons—not to mention my own obligations. We don't get the quality time with each other that I'd like, so the weekends end up being pretty sacred. It's my time to give them my undivided attention and not get distracted with work or school stuff. I usually look for any excuse to get outside and push my nature-loving agenda on my kids. However, when the weather doesn't cooperate (like this unseasonable Austin cold and rain that's currently killing my outdoor buzz) I have to find another way to keep everyone entertained. With a 7, 5- and 2-year-old, it takes some creativity to come up with one activity that everyone can enjoy. So, I decided to bring a little of the outdoors indoors with a living room campout.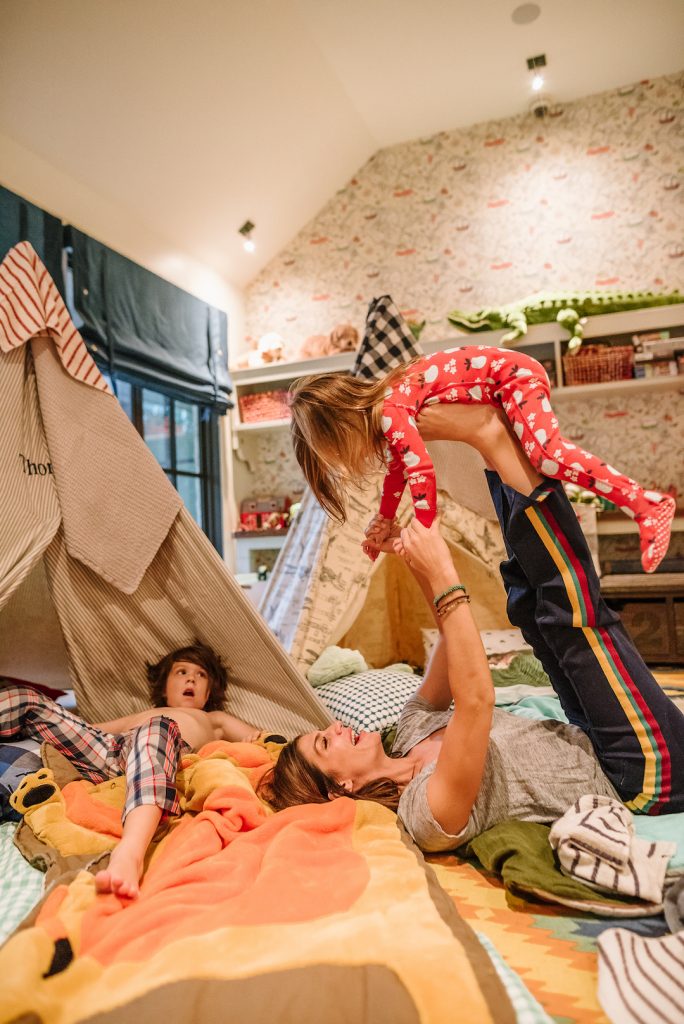 We all put on our PJs, pitched the kids' teepees, rolled out the sleeping bags, made a special treat, and watched a movie (The Greatest Showman is a crowd favorite). The result was basically a jazzed up family sleepover plus movie night and the kids couldn't get enough—and I loved the chance to snuggle with all three of them.
It's the perfect way for us to reconnect after a crazy week. We're all in our house where everyone feels safe, but doing something kinda out of the box and different makes the kids feel special. The typical house "rules" are out the window and they get to have a cool little fort party that's just for them.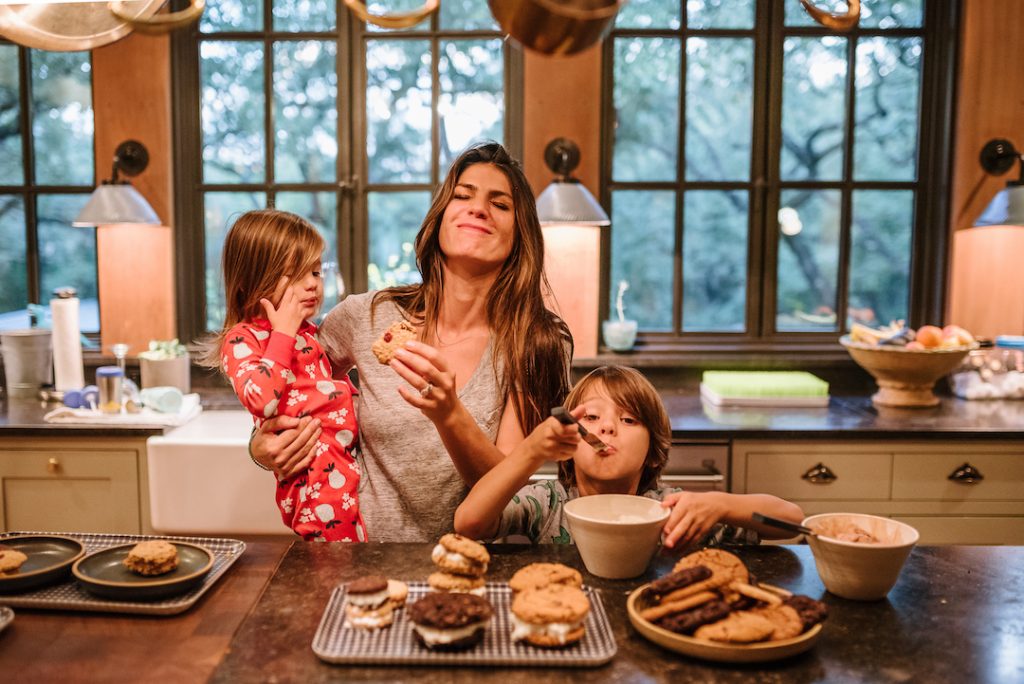 Picking a movie can sometimes lead to fighting, so we've come up with a reward system. The kids (all of them) have chores and each are unique to them. If they complete their chores they receive a cotton ball and if they do things that are good behavior they get rewarded with a cotton ball. When they want to watch a movie, they have to trade in four cotton balls. So whoever has earned enough gets to pick something for everyone to watch.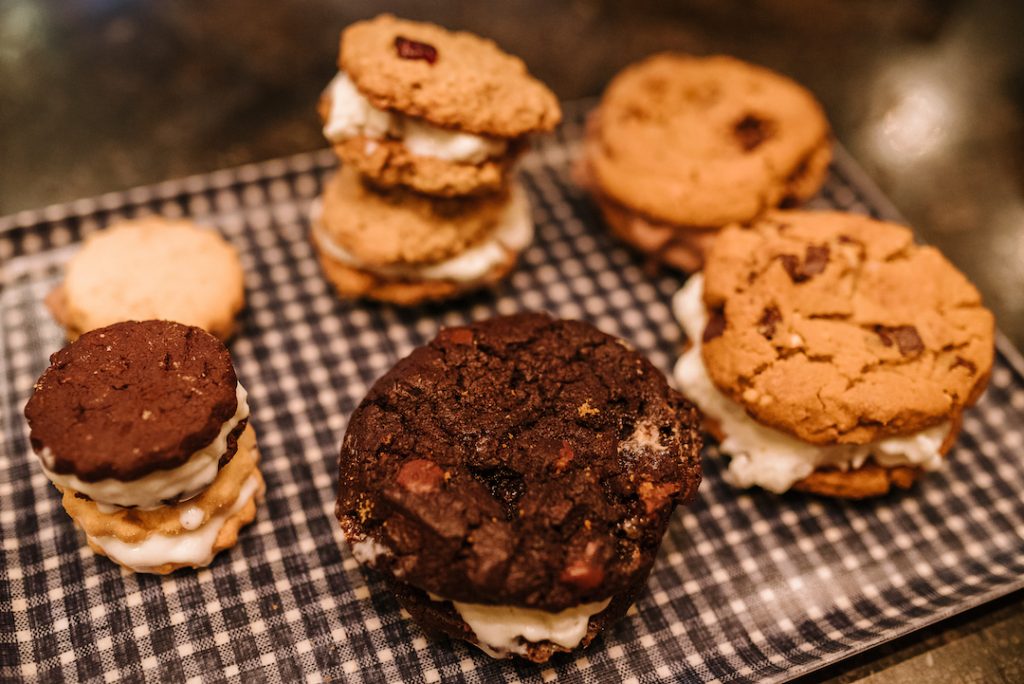 On this night, we picked up ice cream from local Austin shop Lick—which my kids love for their wild flavors. Shep's favorite is their beet and goat cheese ice cream and Tom's favorite is the honey and vanilla. (Odette just loves all ice cream.) We decided to go all out and used it to make our own ice cream sandwiches. We had an assortment of cookies, including some of our favorite homemade gluten-free oatmeal cranberry cookies—check out the recipe below. (Pro tip: Make sure to have plenty of towels on hand to wipe sticky hands!)
What about you? What does your family do to reconnect after a crazy week?
Gluten-free Oatmeal Cranberry Cookies
½ cup plus 6 tbsp of butter (softened)
¾ cups packed brown sugar
½ cup granulated sugar
2 eggs
1 tsp vanilla
1 ½  cups gluten-free multi-purpose flour blend
1 tsp gluten-free baking soda
½ tsp salt
3 cups oats, uncooked
1 cup dried cranberries
Preheat the oven to 350 degrees F. Using an electric mixer (or hand mixer), beat butter and sugars on medium speed until fluffy. Add the vanilla and the eggs and mix well. Add the flour, baking soda and salt and mix until just combined. Fold in the oats and dried cranberries. With a cookie scoop or regular spoon, drop tablespoonfuls of dough on ungreased cookie sheets. Bake 10-12 minutes or until golden brown. Allow to cool 1 minute, then transfer to a plate to cool completely and enjoy!