As I mentioned last month, I've noticed that what's on my nightstand is a perfect reflection of how I'm feeling and what I'm focusing on. This month, it's all about reflection and self-care.
The holidays always get me a little frazzled. I want to savor the last days of the year, but between all the shopping, holiday functions, the kids' breaks from school, and trying to manage the blog, I often feel like my head isn't on straight. So, the items on my bedside table this month are a mix of things that make me slow down and help soothe my mind and body.
What's On My Nightstand
Pretty flowers
Flowers always make me happy. They also make a room feel brighter, cleaner, and prettier, which is why you'll often find a gorgeous floral arrangement on my nightstand. I like to switch between the sculpture-like bouquets created by Antonio Bond at Transplant Floral Design and the bright and cheery floral and succulent arrangements found at King Florist of Austin. Waking up to fresh flowers every morning is my sure-fire way to start the day off with a smile.
Reset drink
My friend Sandy is taking a holistic nutrition class, and she whipped this morning reset drink up for me. It's a mix of aloe, lemon juice, electrolytes, vinegar, turmeric and ginger essential oils. It supposed to help heal and detox your gut—which is much needed during a month of endless events and parties. 
Our Wild Calling
When I was in college a teacher gave the advice to read one hour everyday. While I might not achieve a full hour, I always try to end the day with a good book. Next on my to-read list is written by Richard Louv, author of Last Child in the Woods. I love his opinion that we are nature deprived. I can't wait to delve into how connecting with animals can transform our lives and save theirs.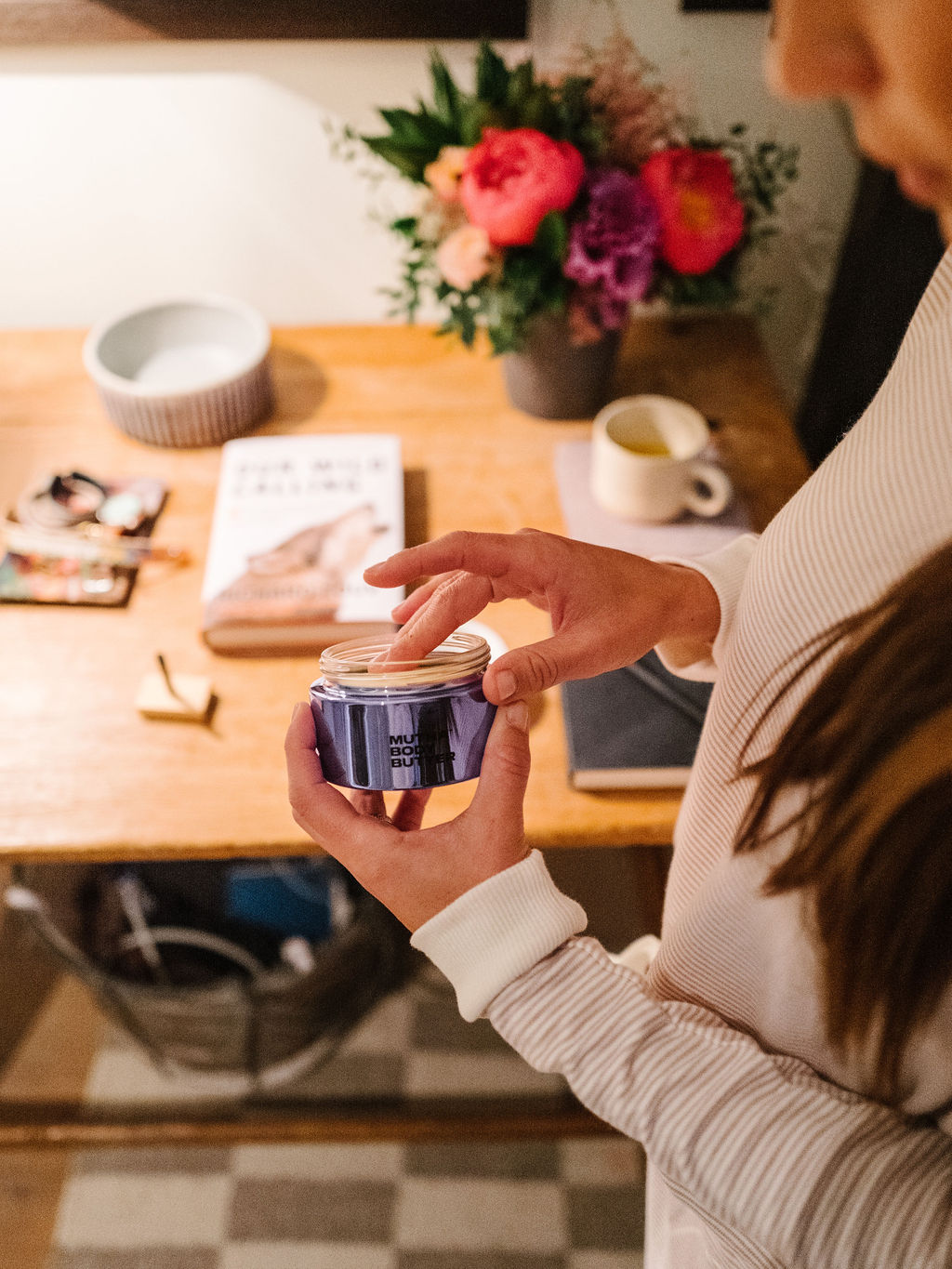 Mutha Body Butter
My skin gets super dry in the winter, so I am loving this super rich yet light body butter made of a blend of shea, cocoa and mango butters.
MQuan bowl
The reality is this bowl was meant for jewelry, but what gets thrown in there are toys, notes—even a random sock or two. I swear by having a catch-all dish by the bed to minimize clutter. And it's gotta be pretty so it blends in with the decor. 
Piccadilly Open Bound Sketchbook
Lately, I really feel like my mind is so jumbled. I often forget what I'm doing from one minute to the next, let alone important dates and appointments. Having a notebook on my nightstand helps when I have a blog or recipe idea or need to remember something to put on my to-do list. It clears my head. And it inspires me to start thinking about what intentions I want to set for the new year.
What's on your nightstand this month? Share in the comments below!