If you've read Now & Gen for a while, you know that one of my favorite ways to blow off steam is breaking a sweat. But a workout doesn't necessarily even have to mean hitting the gym: Carving out some time for physical activity can mean a brisk walk outside with my husband, a yoga class to clear my mind or even chasing around after the kids on our bikes.
After I've had a good workout, my stress levels are way down and I instantly feel better. Because it's okay to take some time for yourself doing something you love to do, and the rush of endorphins I get helps me to focus on my family and work and everything else I have going on outside the gym.
Because exercise is such an important part of my life, I've pulled together some of my favorite new workout gear. What's your favorite way to break a sweat? Let me know in the comments below!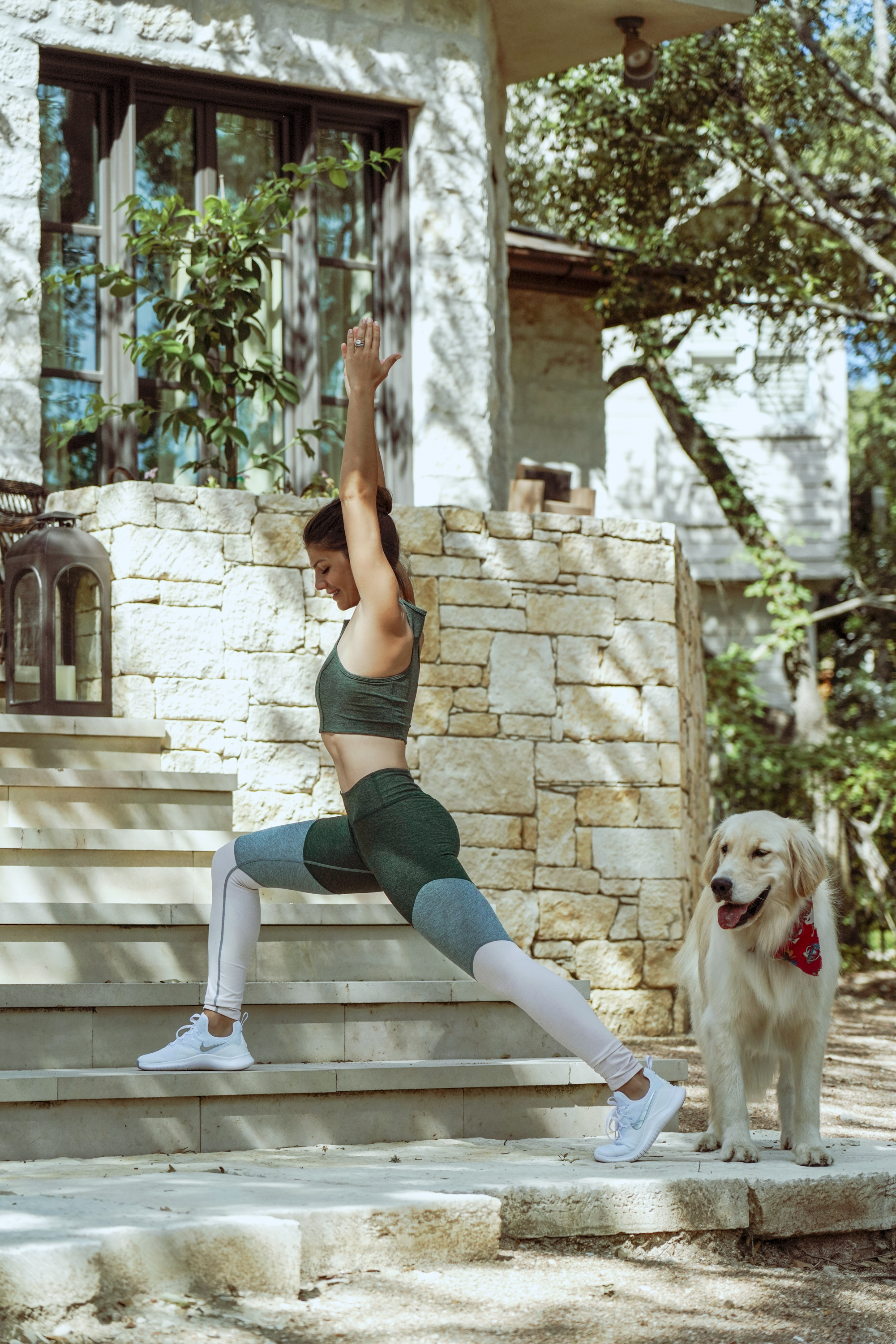 For Outdoor Play: Outdoor Voices Exercise Dress
This dress is like a second skin, so I throw it on just about anytime I'm running outside to play catch or kick around a soccer ball with the kids. It's sweat-wicking and has a leotard liner, so I stay cool while I'm chasing after the little ones!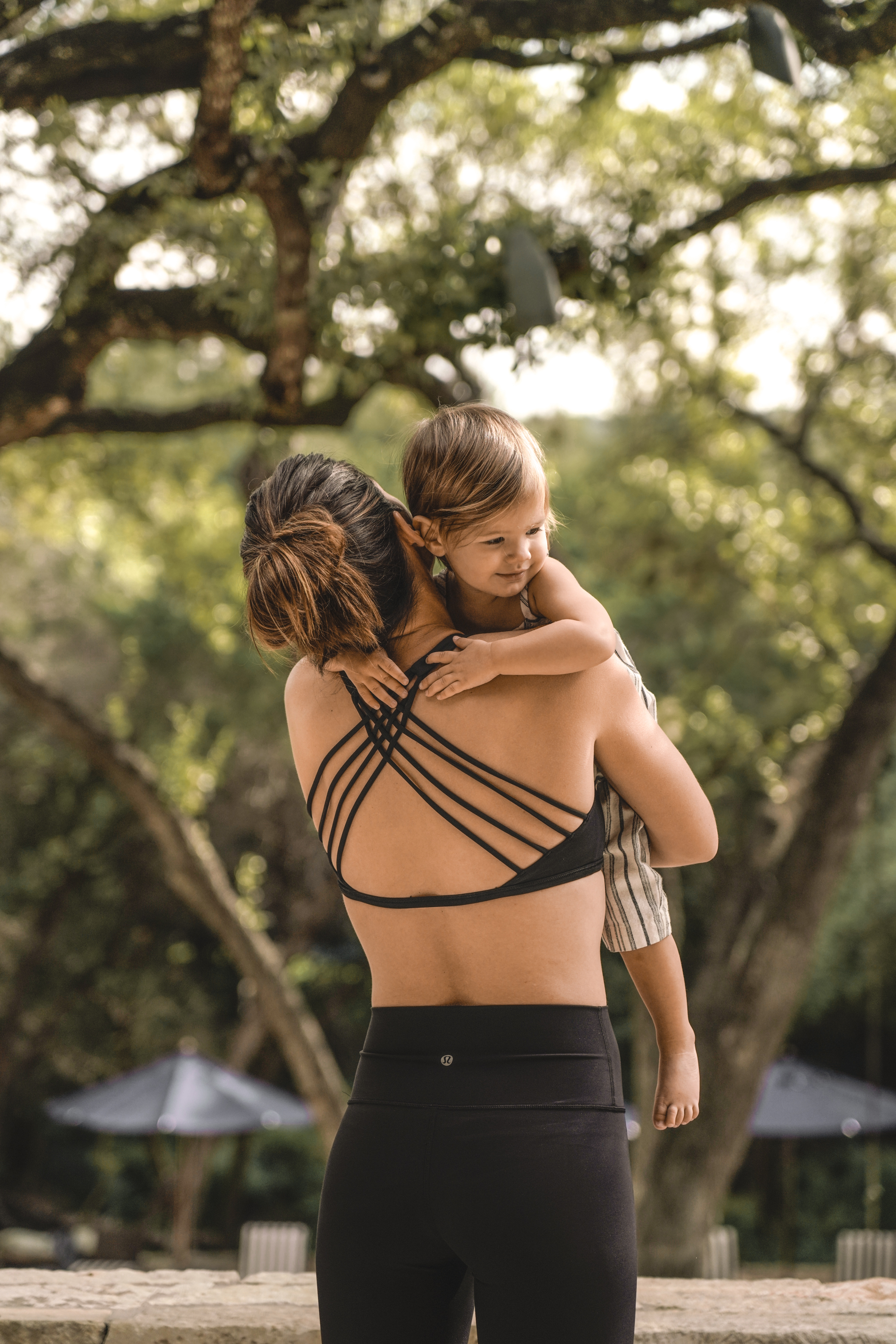 For a Yoga and Brunch Date with the Girls: Alo Uplift Long Sleeved Top
After a relaxing yoga class, I'll throw on one of Alo's long-sleeved pullovers, like this criss-crossed back version. It's comfy enough to keep me warm and looks pulled-together enough to wear to my favorite brunch spot, Launderette, to catch up with my friends.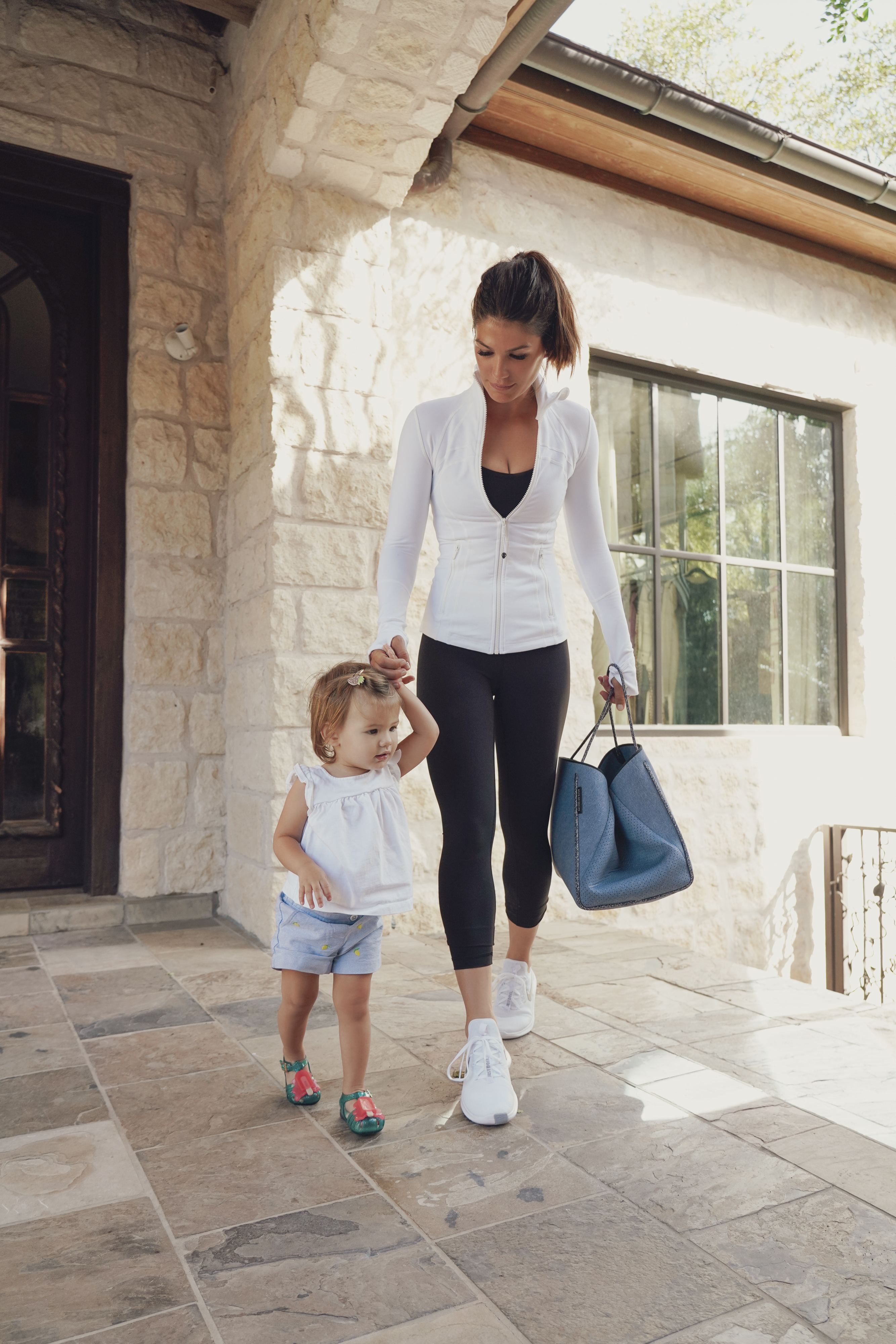 For Crisp Fall Jogs: Lululemon Fast & Free Tight
Although the weather doesn't seem to be in a rush to cool off, I'm looking forward to evening autumn jogs when there's a touch of chill in the air. These super-light, quick-drying Nulux tights keep legs warm without overheating.
For Strong Swims: ADAY For the Win Swimsuit
A lot of sporty swimsuits look really, well, sporty, so I'm always on the lookout for a one-piece that's functional while still being feminine. This suit offers UV protection, stays put in the water and is reversible, so it's like getting two suits in one.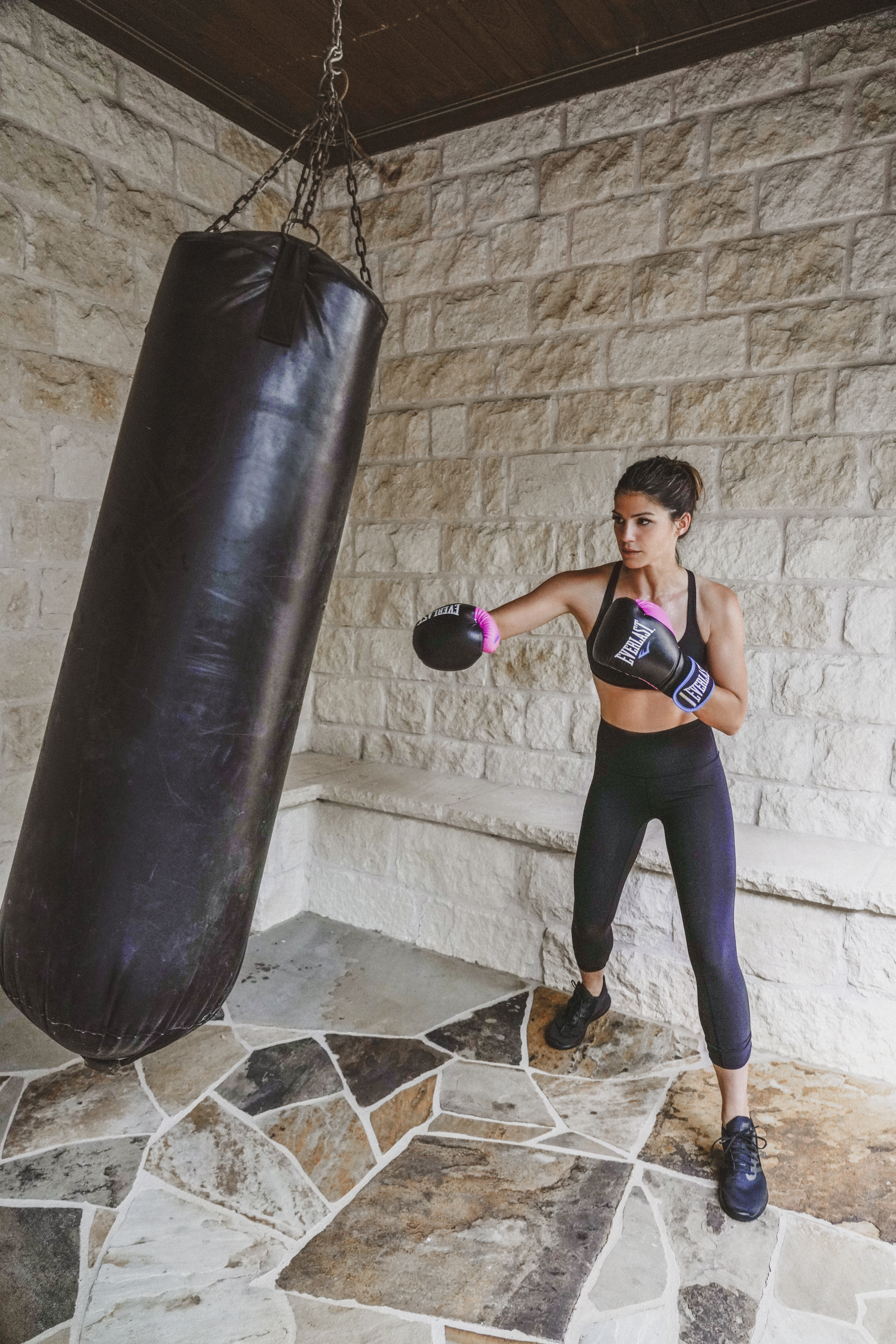 For Boxing Battles: Sweaty Betty Morgan Tank
There's something so refreshing about a workout that lets you punch the crap out of something (a boxing bag, people!). The retro styling of this red, white and blue tank reminds me of 80s movies, so I feel like I'm Rocky when I hit the boxing studio.
For Hitting the Gym: Fabletics 2-Piece Deanna
The reason I love Fabletics is because they put together your outfits for you, so you don't have to give it a second thought! This classic black duo has just enough support while still being stylish, so it's exactly what I want to wear when I'm tackling the treadmill, followed by some weight training.
For a Pilates Sesh: REN Active Sapphire Black/Ice Blue Bra
I need a sports bra that's going to keep everything in place when I'm on the reformer, so I like that this bra has a little more material on the bottom to hold everything up but still lets me move and stretch.
For Exploring the Creek with the My Kids: Dreamcity Women's Water Shoes
We try to do as much outdoor exploring as we can. I'm not always a fan of water shoes, but these pink Dreamcity numbers are lightweight and breathable, and have a great grip on the bottom. Plus, I love that the pinky-peachy color is really feminine.
For a Hike: Athleta Rock Ridge Jacket
I like something that's a little more structured than a fleece, so I'm all about this sleek, lightweight jacket from Athleta. It's also great for running errands on drizzly days.
SHOP THIS POST