Nothing says fall like apples—especially mulled apple cider spiked with bourbon. This is my go-to autumn cocktail. It's insanely easy to make, perfect for big gatherings and its warm spices make my house smell ahh-mazing.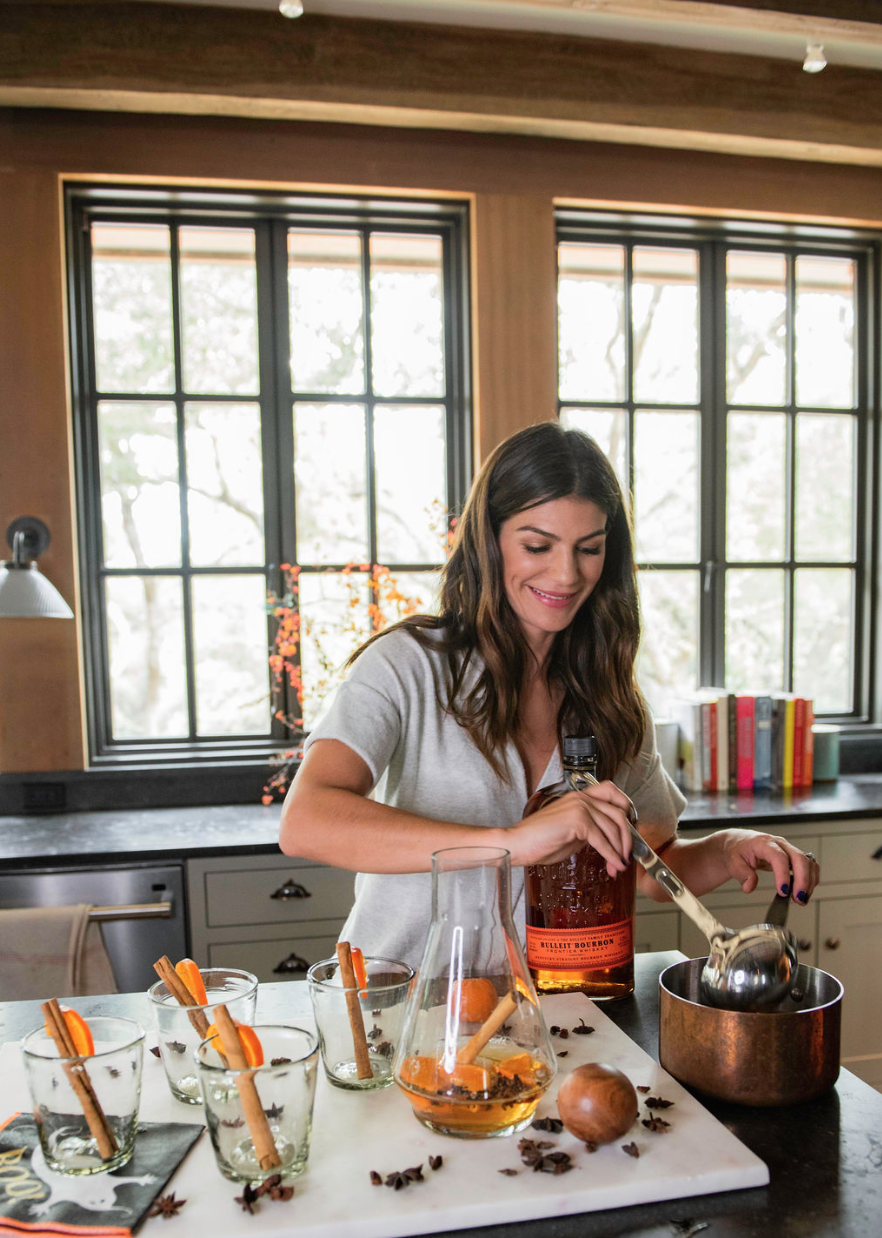 We're having a bunch of families over before we commence trick-or-treating this year and I'm already planning to have a pot of this stuff on hand. Simply heat up the apple cider in a slow cooker or stockpot with the spices. All the kids can drink it as is and the grown-ups can add a little kick to their mug as needed. Pro tip (er, confession): We sometimes take one to-go in a coffee thermos for a cozy Trick-or-Treat roadie. It's good way to stay warm—responsibly, of course!—as we trek from house to house.
Kentucky Mulled Cider
Ingredients:
Apple cider
Dash of cinnamon
Dash of nutmeg
1¼ oz of your favorite bourbon
Cinnamon stick or star anise pod
Orange peel strip
Warm the apple cider over low heat, stirring in the cinnamon and nutmeg. Pour the bourbon into your favorite cup, then top with the warm spiced cider. Add a cinnamon stick or star anise pod. Twist the orange peel strip to release its oils, then rub it on the rim of the glass and drop it into the drink. Cheers!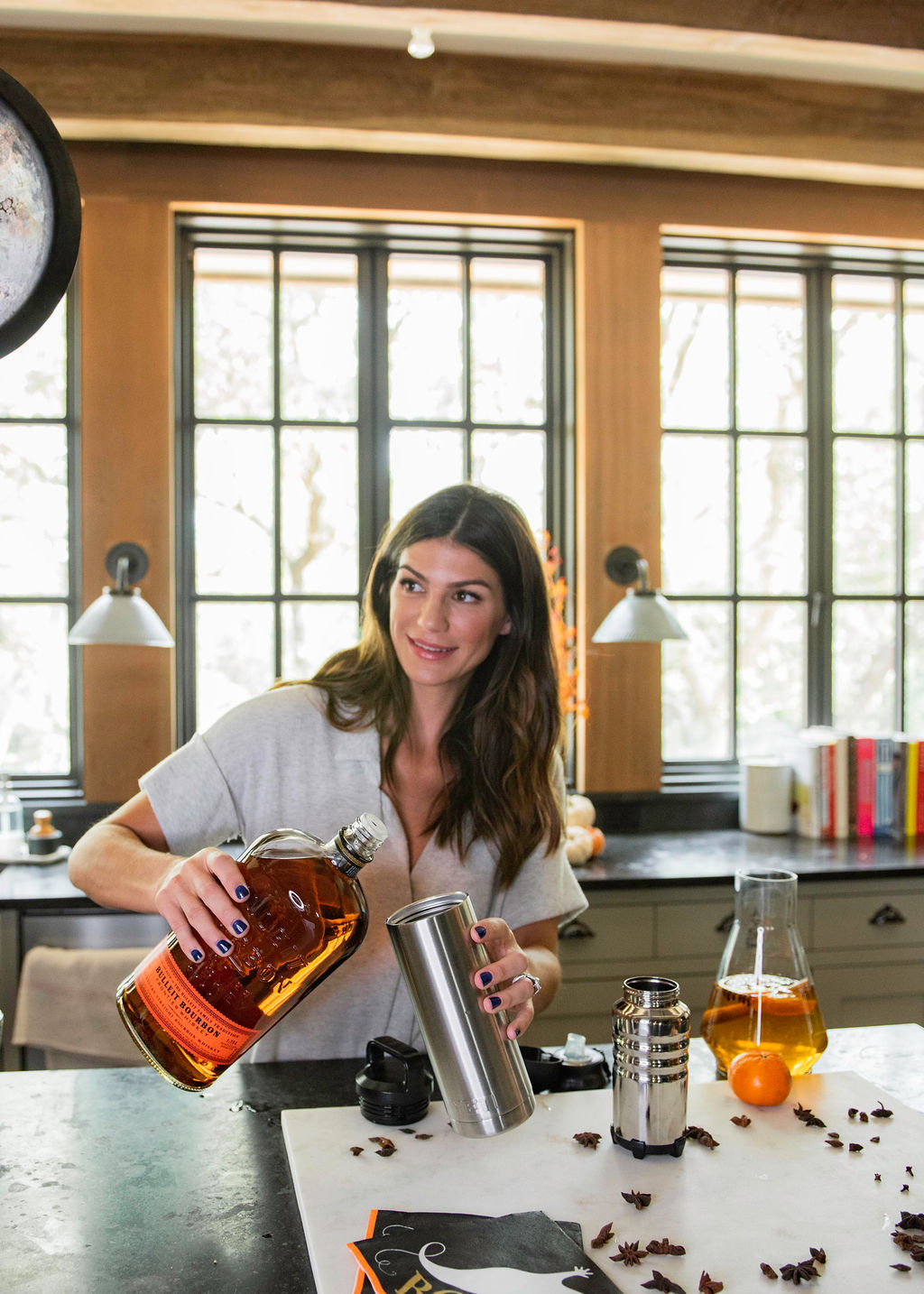 SaveSave