I've always been drawn to the freedom of the outdoors. When I was a kid, we moved to Montana, and later Idaho, to spend more time in nature. My dad wanted to make sure we had the type of upbringing where we weren't scared to get our hands dirty, to explore freely and even learn to fend for ourselves a bit.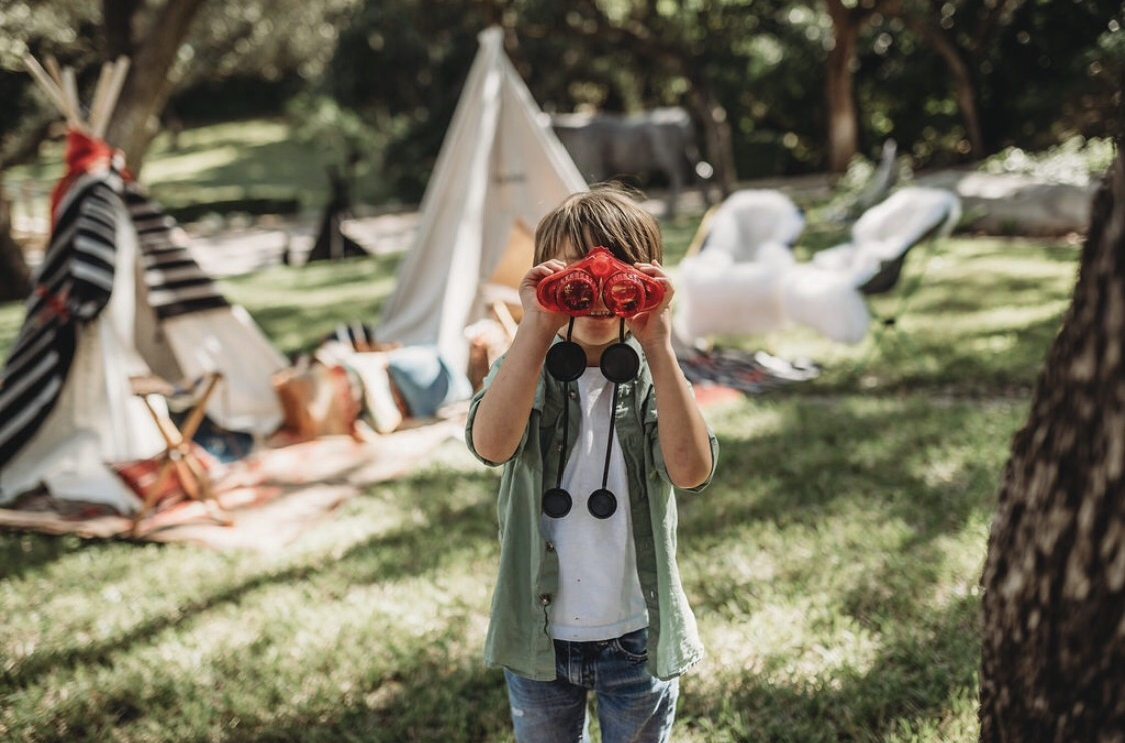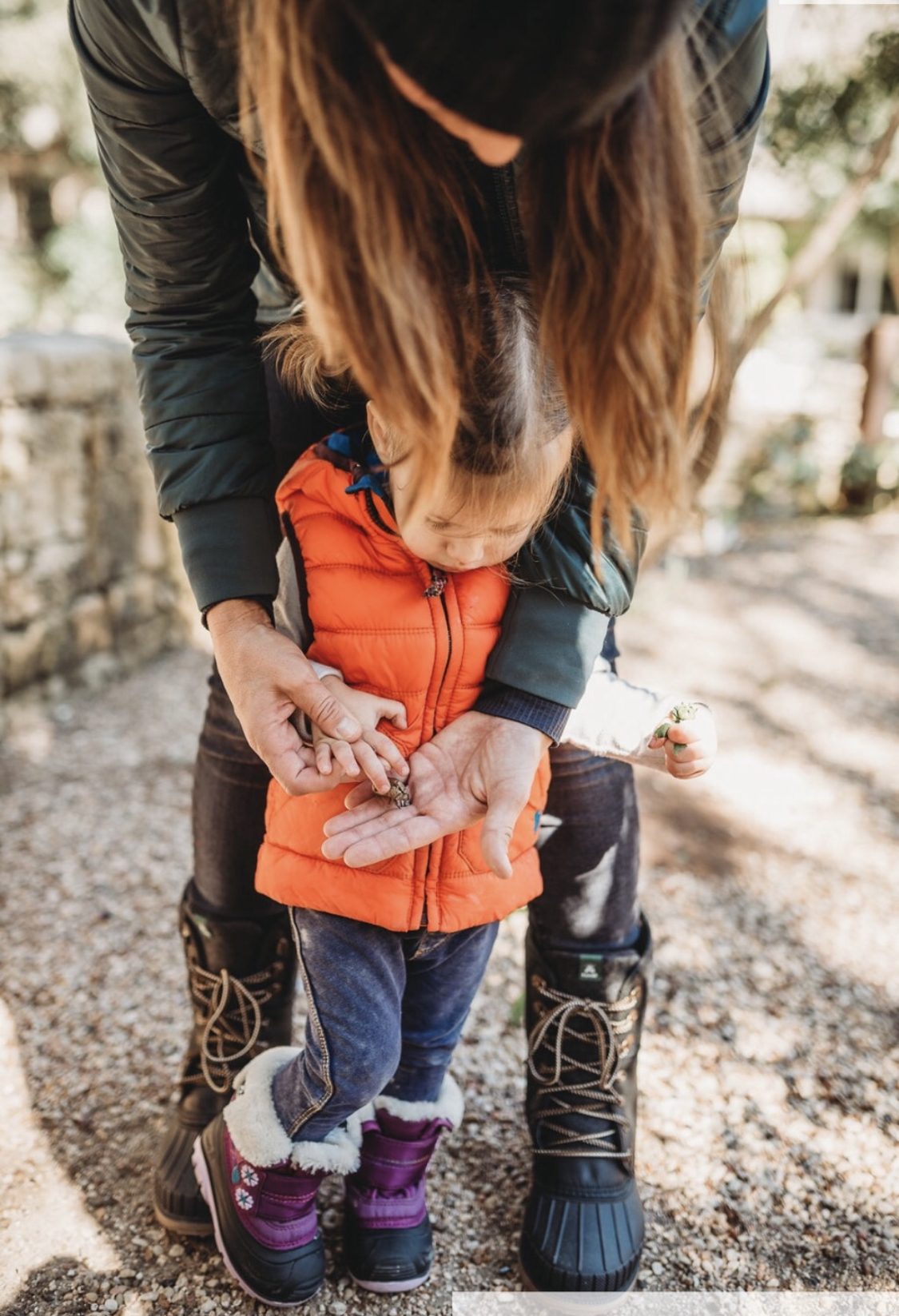 My siblings and I were always playing in the woods and climbing trees. I'd ride on the branches and pretend to be on a bear hunt riding horseback. There was nothing better than those afternoons spent running wild outside wherever our imaginations took us.  
Even today, spending time outside gives me a sense of resiliency, creativity and independence that I can't find anywhere else. So it worries me when I see studies and surveys about how American kids are migrating indoors and have schedules so jam-packed that there is little time left for them to play. Kids need time to just be kids. We spend so much time telling them what to do and it's important to remember that they need time to just be FREE. Free to explore the world, gain self-confidence, and nurture their imagination.
Here are some of my favorite ways to inspire my kids to get outside and play freely. What are yours?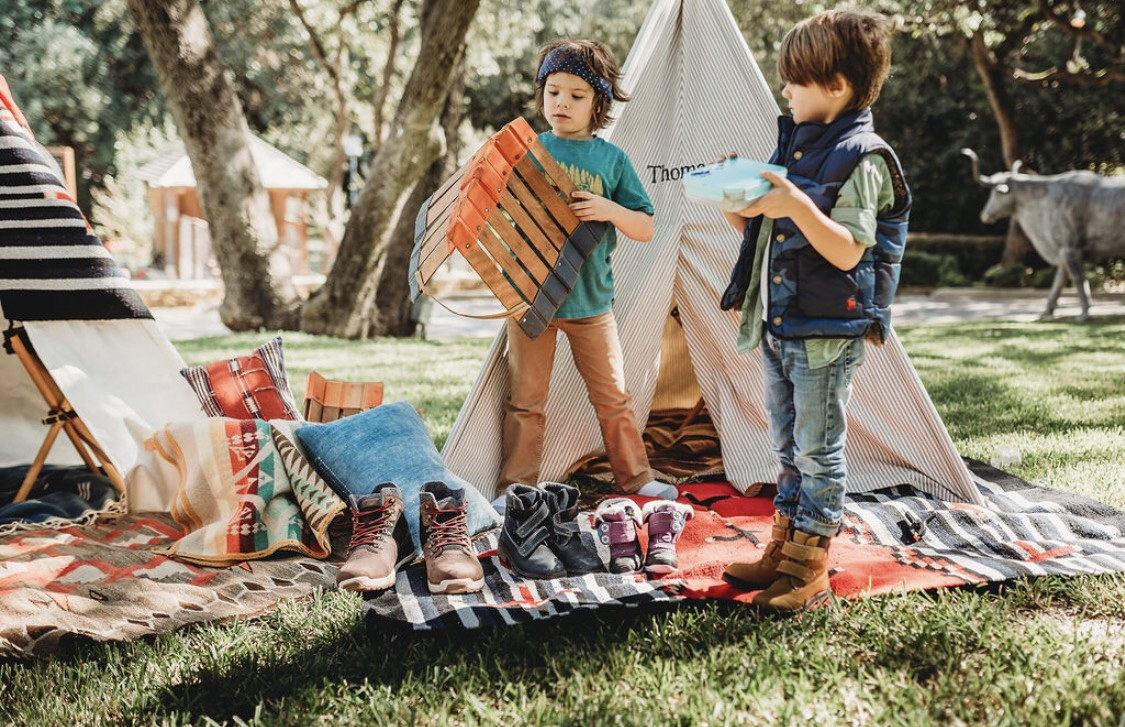 Backyard Camping

A beach day or fishing trip is nice, but I often find that the best adventures can be found right in our own backyard. Sometimes I'll pitch a tent in the grass and bring out s'mores I've made over the stovetop for a makeshift camping trip. The kids will go off on their own to collect cool rocks and search for bugs and lizards. Shep and Tom usually end up playing pretend "bows and arrows" with sticks they find on the ground and run around chasing imaginary bad guys.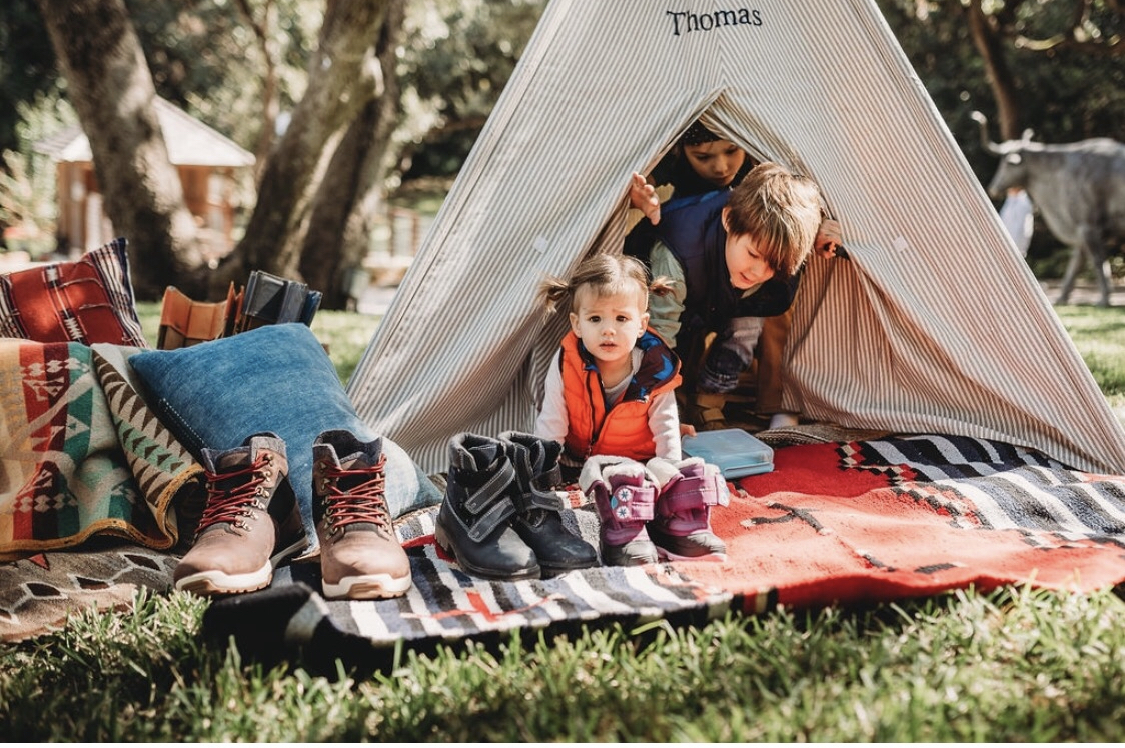 Power Off
My kids have taught me how important it is to be present. Honestly, you can't be glued to your phone if you're chasing after three little ones! I also want to set a good example for them. My hope is that if they see me choose nature over digital devices, then they will be more likely to do the same. I've also found that limiting screen time makes my kids less likely to fight or whine. They're more creative when they're outside and I love seeing what ideas nature inspires in their play.
Adventure Planning
Excursions outside are more fun for my kids when they feel like they have a say in what we're doing. Right now we're planning a trip to Idaho to see my family, so I've pulled out some maps and books that we can all go through together to find fun hikes, new places to explore and animals to see once we get there. Each of the kids adopts a "role" (Shep is the "chief navigator," Tom's the "head explorer," you get the idea) so they're super excited once we arrive. Once we're on the hikes, it's fun to see them take their roles seriously and imagine adventures together—like pretending they are brave voyagers discovering new land for the first time.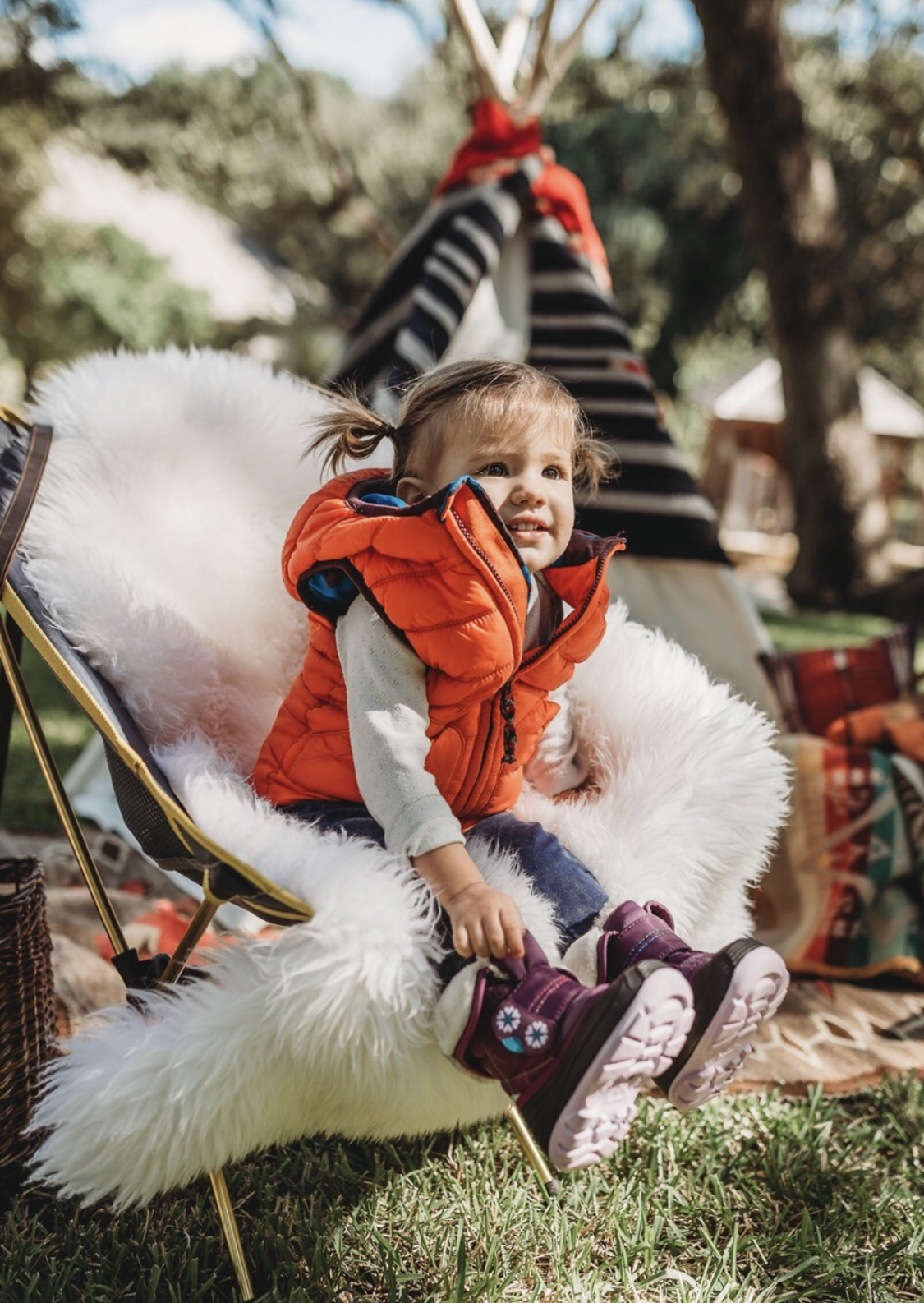 Gear Up
There's nothing worse than getting outside on the trail only to have one of my kids crying because their feet hurt. Comfortable gear that can withstand the elements is crucial for all of us to have a good time—which is why Kamik has become our go-to footwear. Their waterproof, weatherproof boots keep everyone's feet warm and dry so we can play outside no matter the weather. I also love that this eco-friendly brand is committed to sustainability, working toward zero waste at their production facilities and incorporating recycled materials into their winter boot liners.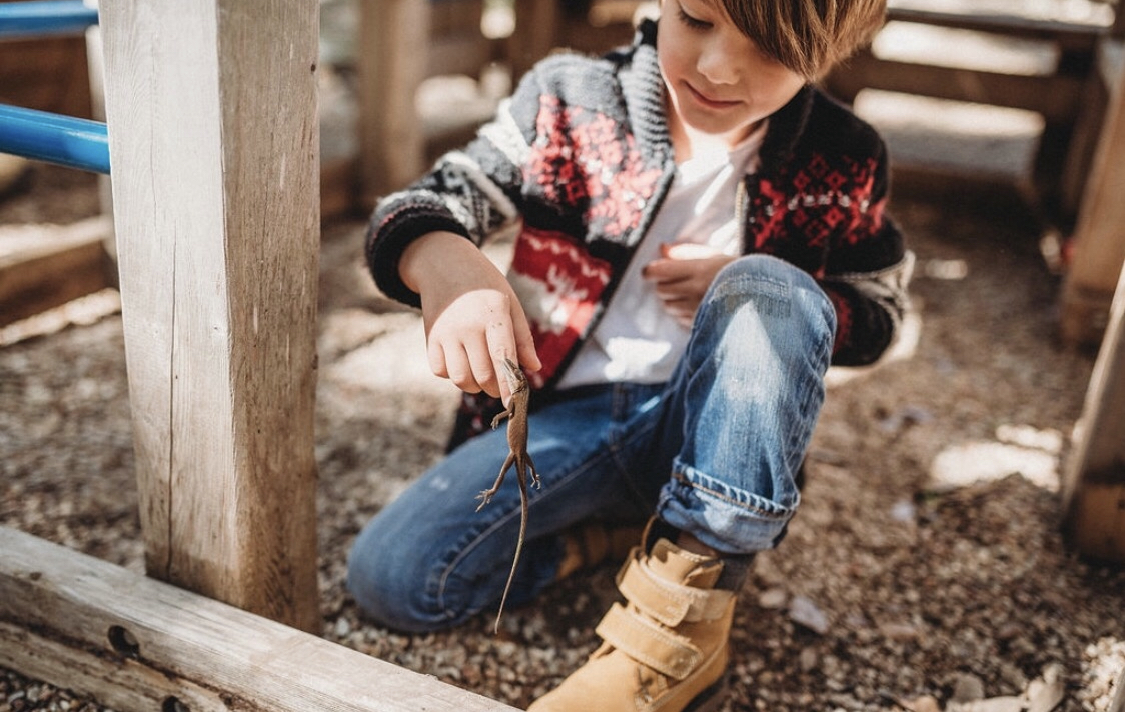 Get Your Hands Dirty
I always bring the kids with me when I tend to the plants and the chickens in the garden. They love digging for grubs (so gross) in the soil with their hands and Shep loves to sing to the plants. He says it helps them grow bigger and stronger.  
Lose the schedule
It's always helpful to remind myself NOT to have an agenda and to just let kids be kids—whether that means digging in the mud or throwing rocks in the creek. My boys in particular have so much energy and they really need to have space and free time to get it all out. Sometimes that means we don't get to finish the hiking trail we've set out on or the day takes an unexpected turn (or two)—and that's ok! It's all about the adventure, not the destination.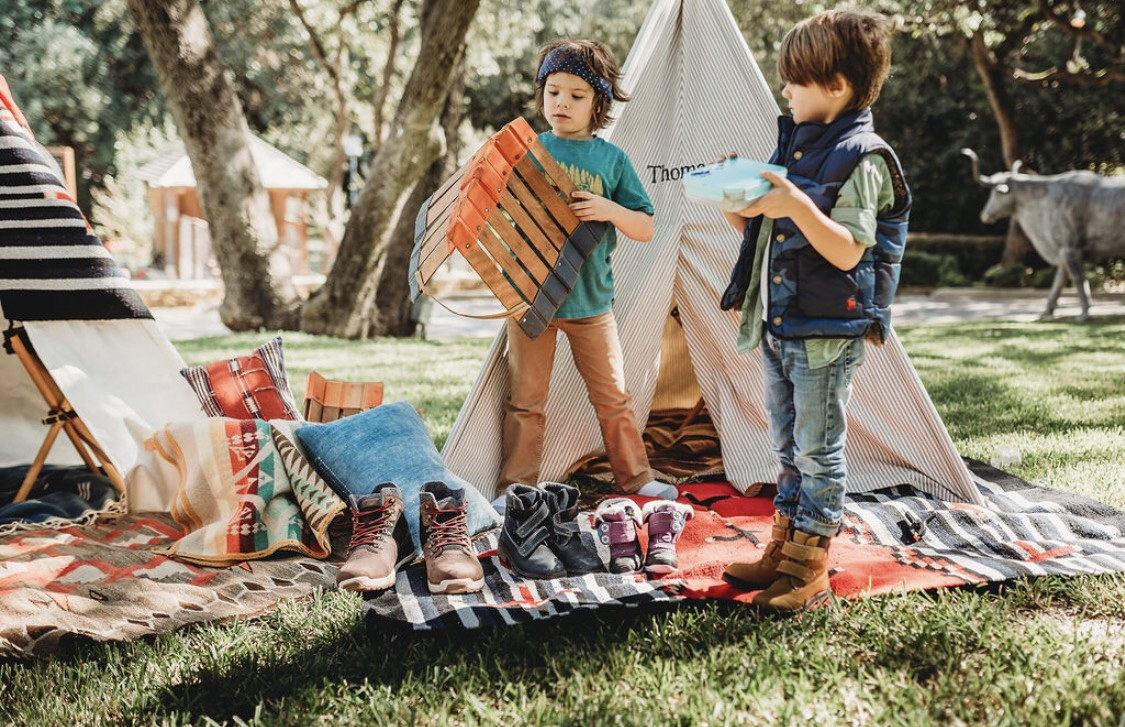 This post is in partnership with Kamik, but all words and opinions are my own.