Happy Earth Day!
It's a pretty big holiday around here—as it should be. Nature gives us so much. The pure joy of getting lost in the mountains, swimming in a lake, running through oak-shaded trails or walking down a city street filled with cherry blossoms on a spring day—not to mention the obvious, like air to breath and food to eat.
I want to leave this world a better place for our children and that means making changes at home to live a greener, more sustainable life. I realize climate change is a problem we can't solve by our shopping habits alone (looking at you, Congress), but I know that becoming a more conscious consumer is an important step in the right direction.
This year, I'm celebrating Earth Day with a week of daily giveaways from a handful of the eco-minded companies that are inspiring me and making it easier than ever to live green.  
Read on to learn more about these incredible changemakers and the tips they've learned to live greener themselves!
The giveaway
:

One month of produce from Imperfect Produce: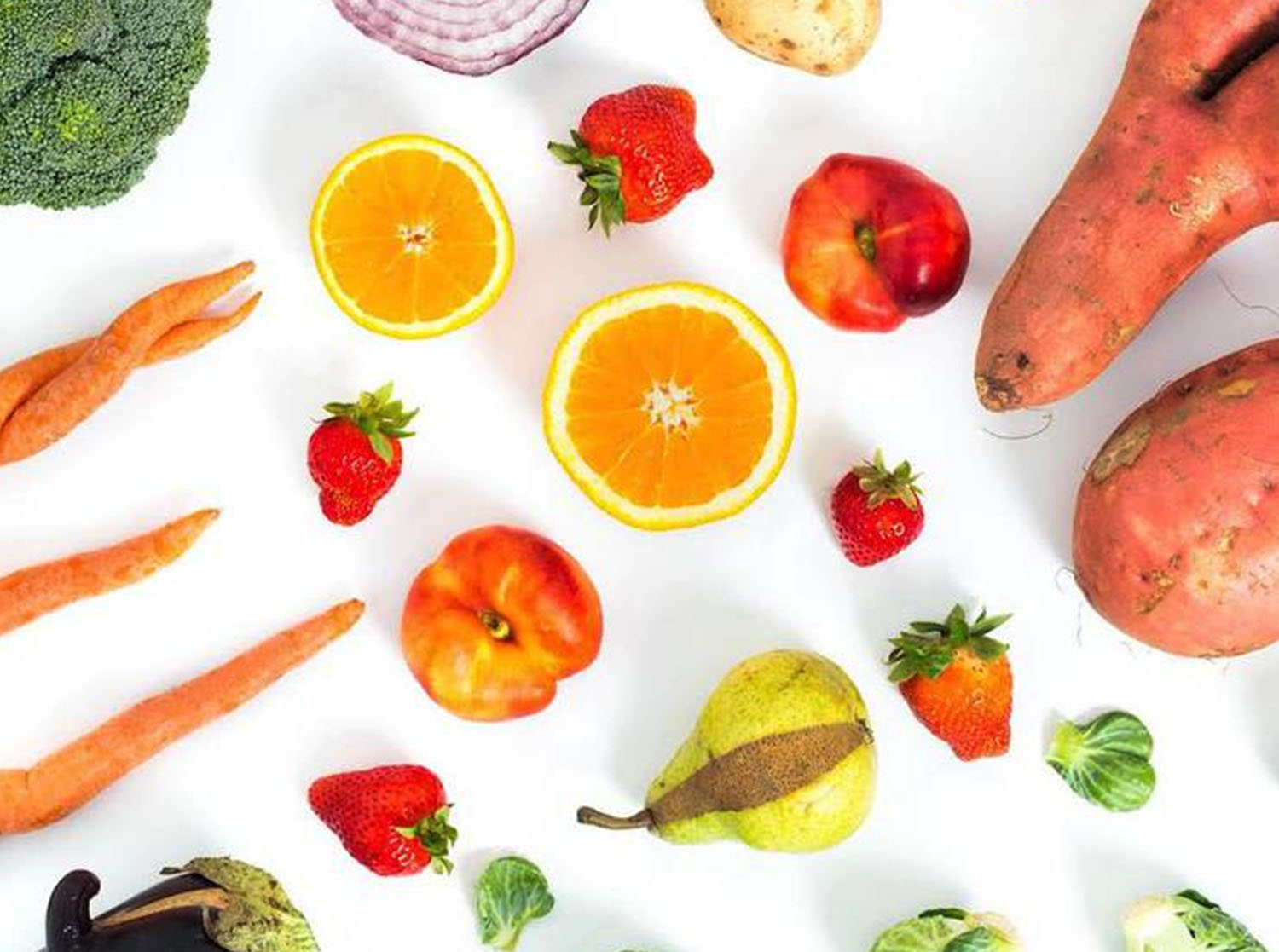 Did you know that 40% of all the food produced in the US goes uneaten?! To help fight this waste, Imperfect Produce sends members monthly boxes of fruits and veggies that were deemed too "ugly" for grocery store beauty standards — and at 30 percent less than grocery store prices. It's insane to me that perfectly good food doesn't leave the farm because of slight imperfections in color, size or shape. The reality is no vegetable or fruit is perfect. The food from my garden often come out looking far stranger than the grocery store versions (like the time my carrot that resembled a vagina), but they taste just as delicious and are just as nutritious. Most importantly, reducing food waste is one of the top three ways to reverse global warming, according to research by Project Drawdown.
How they live green:
"One of the most surprising things I've learned is how much needless waste is caused by best-by and sell-by dates. Standardizing this system would divert over 400,000 tons of safe, edible food from going to waste. I've learned to remember that these dates are, for the most part, a suggestion and to give food a look and smell test before throwing something out. I also I try to live a greener lifestyle by using all of my produce, rather than just one part and tossing out the rest. Some of my favorite recipes are broccoli stem hummus and roasted carrots with carrot top pesto." – Ben Simon, CEO and Co-Founder
The giveaway: Global travel kit from Lina Hanson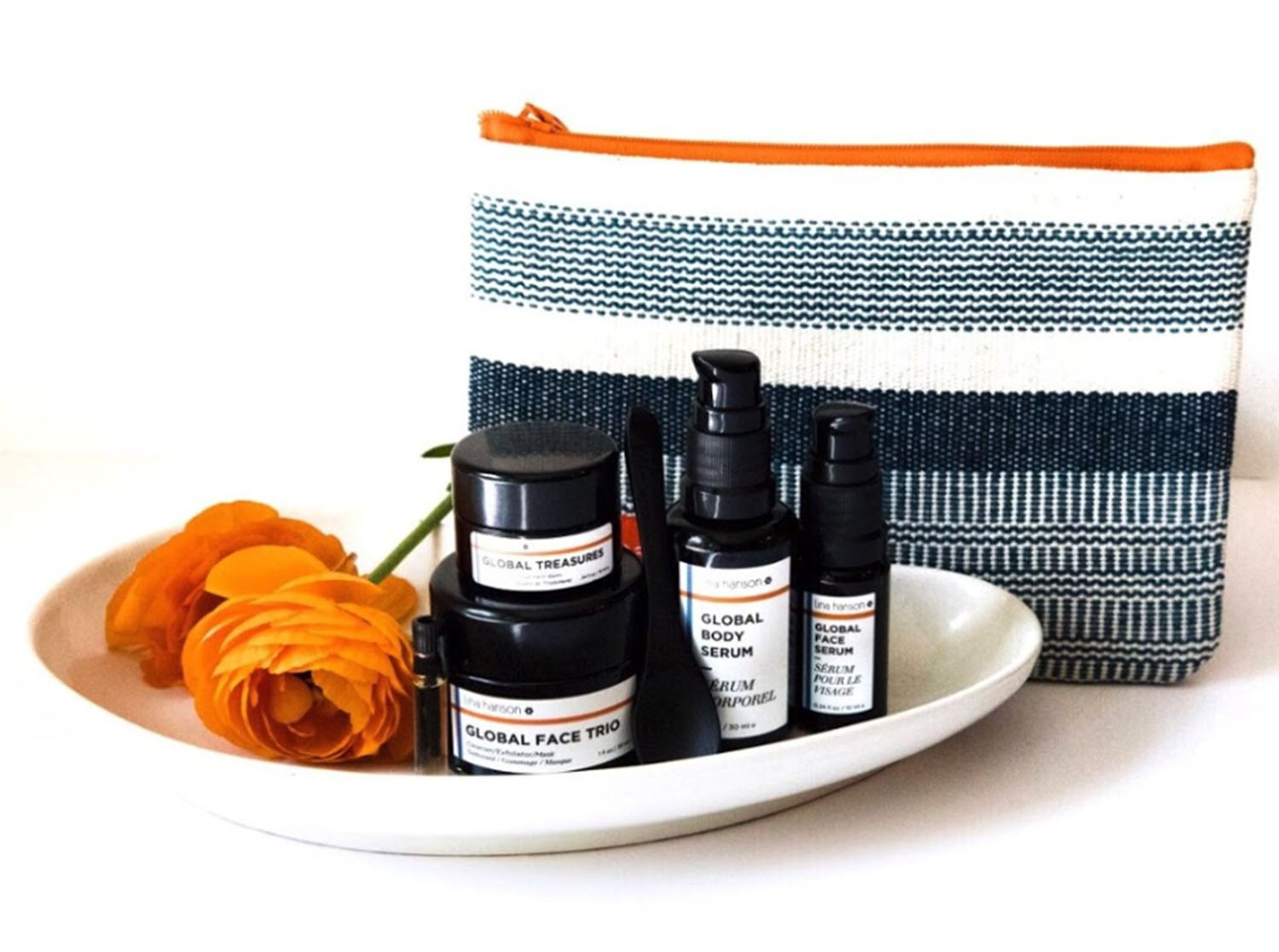 Lina is a makeup artist and skincare genius who's been preaching green beauty long before it was cool. She's the author of Eco-Beautiful: The Ultimate Guide to Natural Beauty & Wellness and has an incredible line of award-winning green skincare. My favorite is her global travel kit that comes in a stunning one-of-a-kind bag that's handwoven by the Karen hilltribes in northern Thailand using sustainable eco-textiles and natural indigo dyes. The kit includes travel-sizes of her multi-purpose cleanser, face serum, face balm, body serum, and a luscious perfume in pretty glass bottles and jars. It's the best travel-sized system I've found and all ingredients are natural, organic and ethically harvested.
How they live green:
"Years ago I made the switch to using only all-natural non-toxic skincare and beauty products – not only for myself, but also in my professional makeup kit for when I do clients' makeup. Educating people on the importance of what we put on our skin is something I'm so passionate about and I do my best to live it everyday. For my own products, I try to reuse the containers for various purposes in my home. For example, I use the glass bottles as little vases or incense holders and the jars make perfect spice containers." – Lina Hanson, CEO and Co-Founder
The giveaway: One bike and helmet from Woom: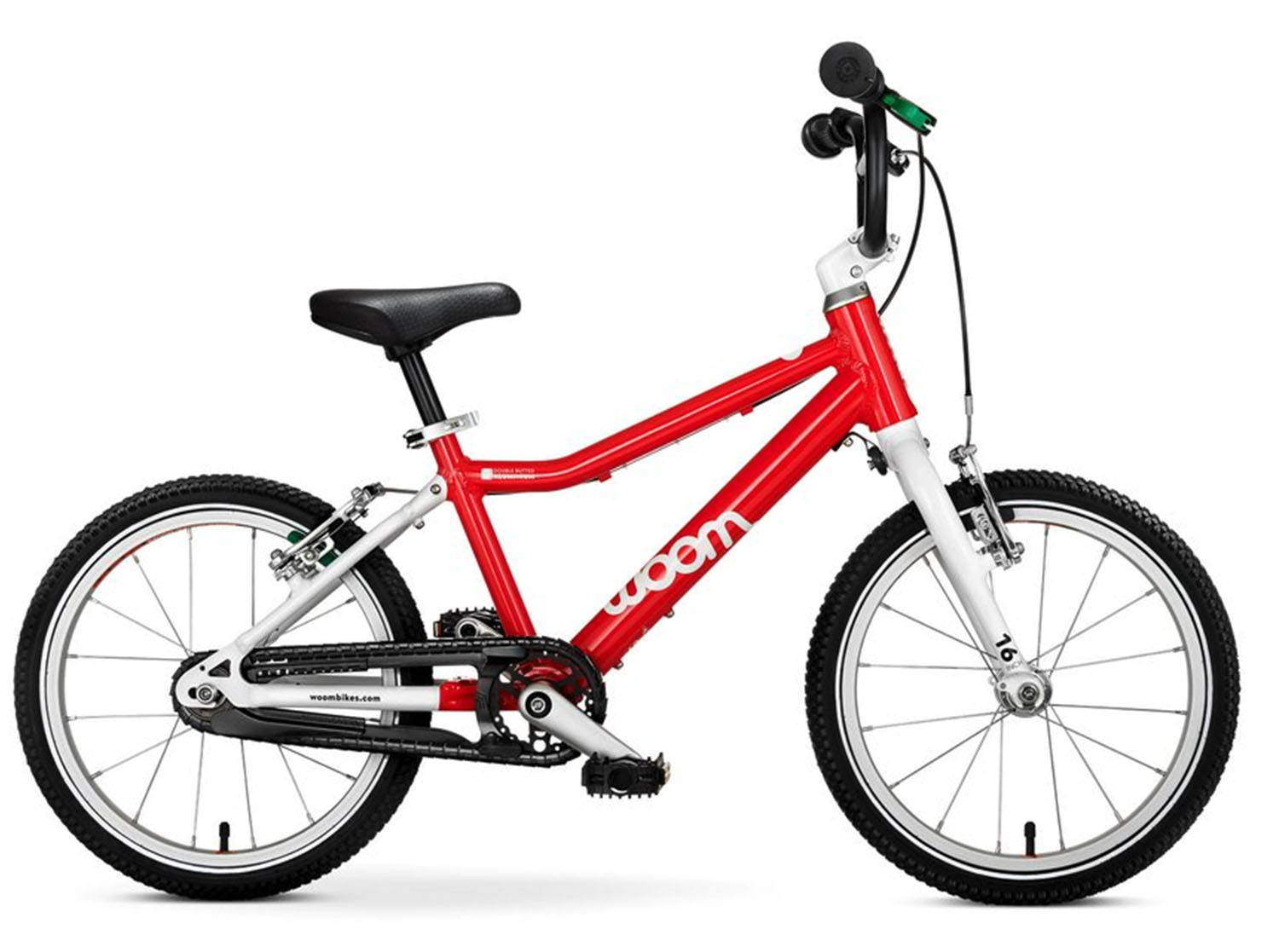 We love going for family bike rides and Woom is an Austin-based bike maker that I have fallen in love with. Their bikes are beautifully designed and made from a lightweight aluminum that the kids can easily handle as they learn to ride. But the coolest thing about Woom is their upcycling program. Parents can trade-in the bike when their child has outgrown it and Woom will refurbish it and donate to non-profit organizations.
How they live green:
"I try to limit the usage of my car as much as possible and use my bikes to commute to the office and run errands. I commute to the office at least three times a week and leave the car at home. Our team members are also encouraged to bike to work. We have two team members who commute 20 miles each day back and forth to work. Removing cars off the road reduces pollution and congestion while improving employee health and well-being.  During the month of April, we have an internal commuter challenge where prizes are offered to team members who ride their bikes to work. – Mathias Ihlenfeld, Co-Founder
The giveaway: Clean up kit from Blueland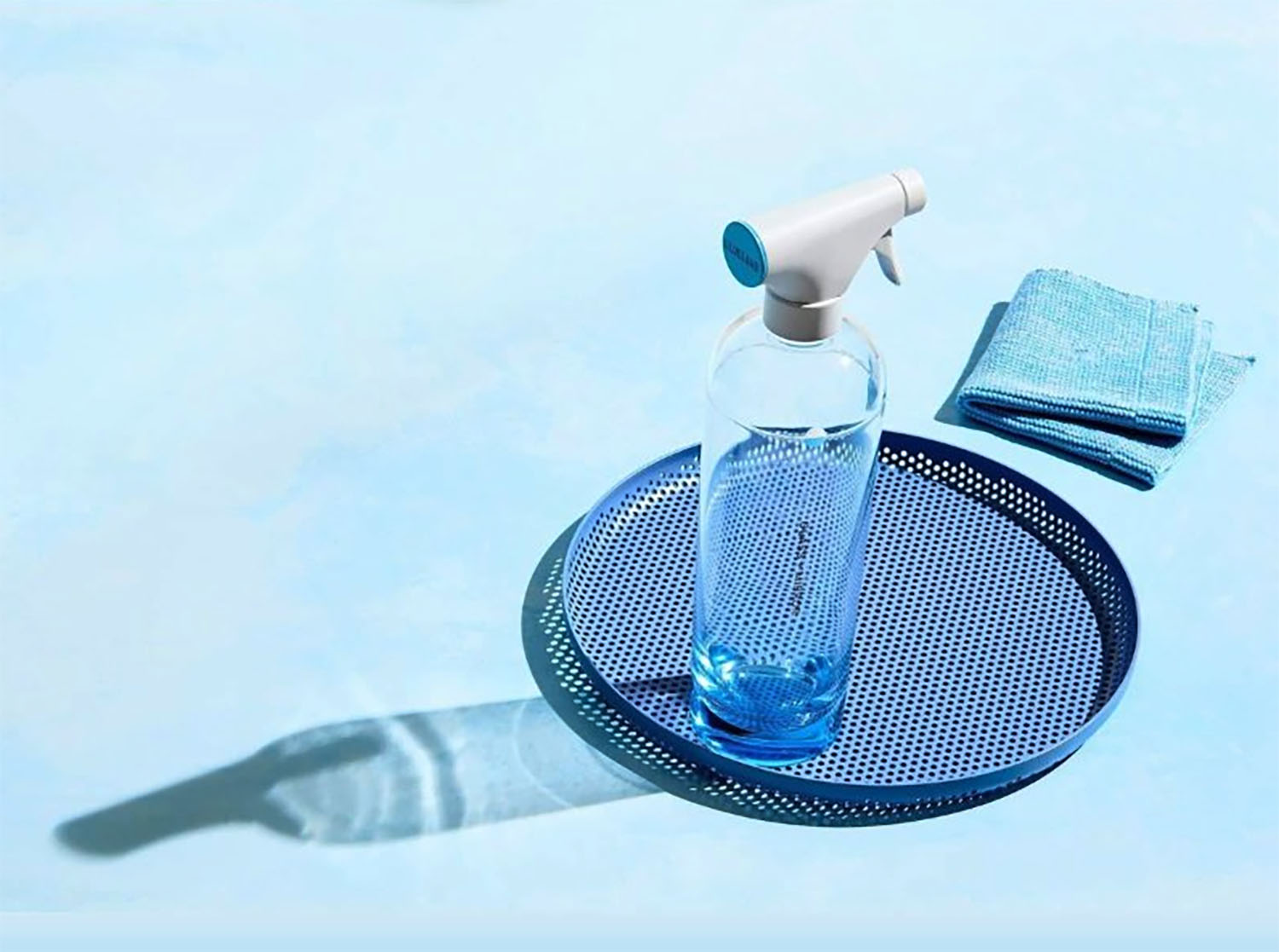 What our products are packaged in impacts the earth just as much as their contents. In an effort to save 100 billion single-use plastic cleaning bottles, Blueland is re-imagining cleaning products with a refillable system that uses dissolvable non-toxic cleaning tablets and BPA-free, acrylic bottles that last forever. Simply fill the bottle with water and drop in a tablet to create your own cleaning solution. (Bonus: Refill tablets are just $2, so it reduces plastic use and your budget.) I love that I no longer have to buy a bunch of bottles that I throw away and cross my fingers in hopes that they will be recycled or compost.
How they live green:
"I've become so much more conscious of my general waste output after starting Blueland, even in areas outside of plastic. Even though paper is readily recyclable, I hated all the paper junk mail I was getting and learned you could opt out from catalogs at catalogchoice.org. I shop the farmers market every Saturday, and it is also where I drop off my compost weekly. I love it because everything is fresher, involves less packaging, less transportation (and carbon emissions). Plus, it's a great family activity!" – Sarah Paiji, CEO & Co-Founder
The giveaway: Farm stand and monthly membership from Lettuce Grow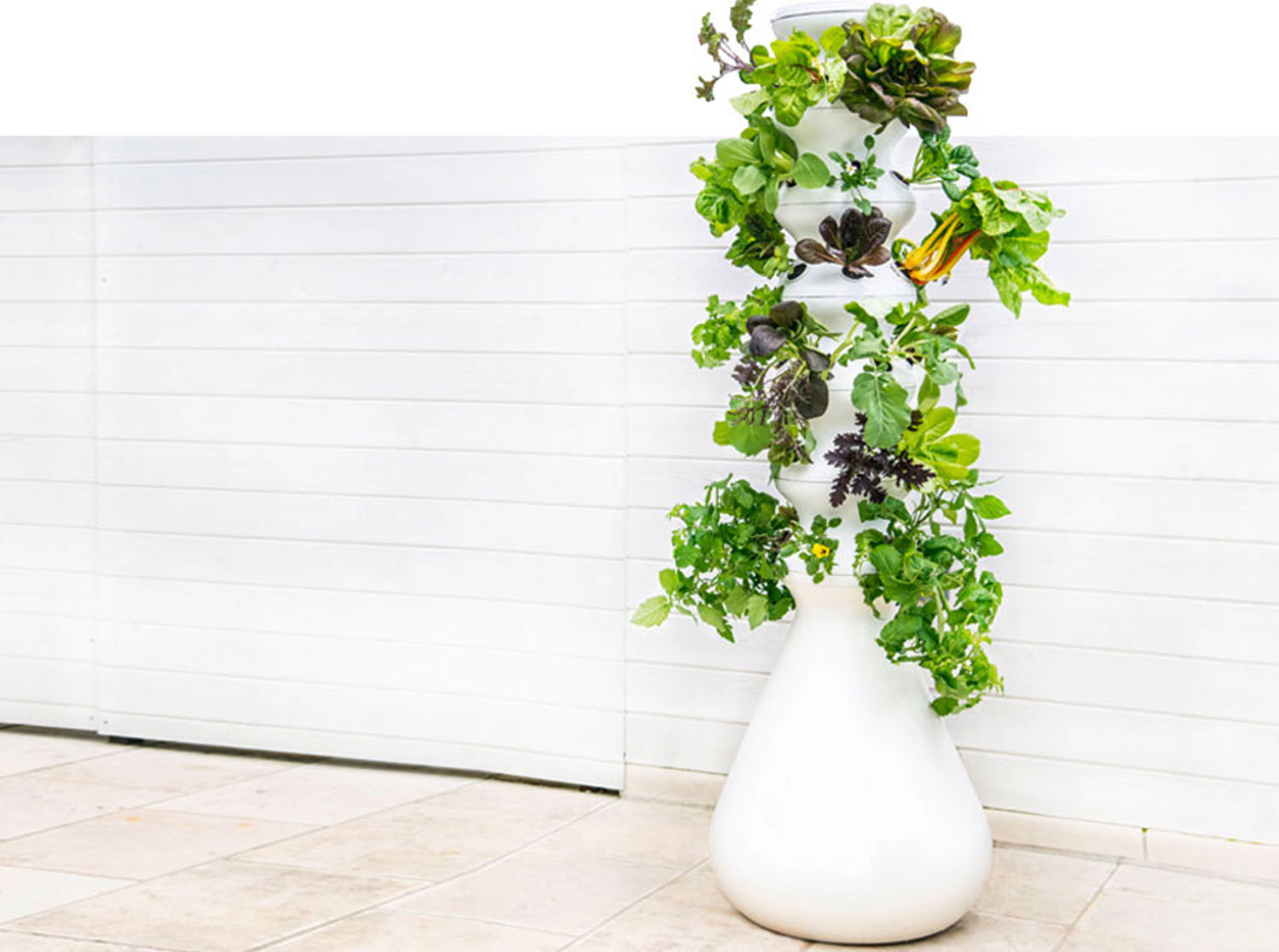 I love growing my own produce. I get to spend time with the kids gardening and picking what we want for dinner and I know exactly what's going into our bodies. Plus, freshly picked, nutrient-rich veggies taste damn good. A lot of people want to grow more of their own food, but lack the space, time or knowledge to do so. Lettuce Grow is breaking down these barriers with their pretty, space-saving hydroponic farm stands made out of recycled milk jugs. The vertical garden containers are built to help you grow about 20 percent of your food at home and seedling membership comes with tips that makes growing easy—even for brown thumbs like me.  
How they live green:
"We need to do a lot of small things that all add up to making a big impact for the planet. It's all kinda boring (and why a lot of people don't do it) but it's our job to make it cool. Here are some things we do:
– We cook more at home to reduce packaging, eat leftovers to reduce waste
– We use dish towels for almost everything and hardly ever paper towels
– We only use beeswax cloth instead of cling wrap or foil
– We've replaced plastic bags with reusable silicone bags and plastic trash bags with bags made out of sugar cane
– And no, no, no plastic straws!" – Zooey Deschanel + Jacob Pechenik
The giveaway: $100 gift card to Tentree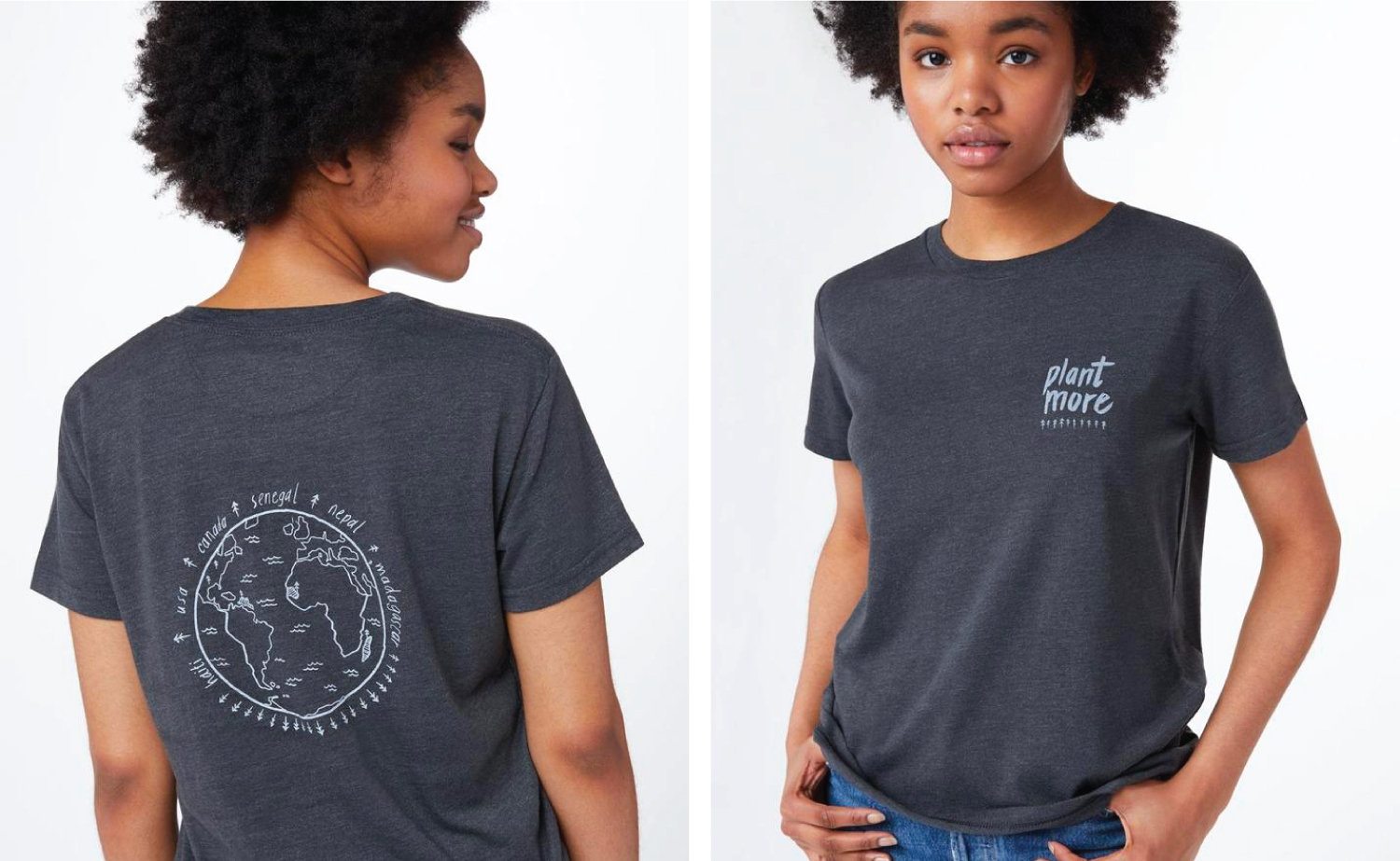 More than 15 million tons of used textile waste is generated each year in the United States and the amount has doubled over the last 20 years. Tentree is working to change this by weaving sustainability into everything they do. Their chic and comfy clothes are made with eco-friendly fabrics like cork (stripped cork helps increase the lifespan of trees) and biodegradable linen. They also go the extra mile, making it their mission to reduce their environmental impact through sustainable manufacturing, fair labor practices and planting 10 trees for every item purchased. They also employ people to plant the trees, which provides them with an alternative to deforestation. The long term impacts of tree planting actually results in better farming, more wildlife and more protection from natural disasters, and better education on how to prevent these issues in the future. (Psst…check out their most recent post on Insta and give them a like. For every 10 likes a new tree will be planted in honor of Earth Week!)
How they live green:
"The reality is that living 100% sustainably isn't realistic for most people. We live busy lives and it's important that we celebrate the little actions that we all take towards living a more sustainable life rather than vilifying those that aren't perfect. Personally, I live a fairly carbon intensive life since I have to travel so much for work so I have begun to make a number of other changes in my life to live more sustainably. I bike to work whenever I can, I always carry a reusable thermos, my wife and I have begun to do "meatless mondays", I have tried to reduce as much single use plastic as I possibly can and, in particular, I try to always use reusable grocery bags."  – Derrick Emsley, co-founder
Check for daily updates and entry requirements in my Instagram stories and feed!