It's officially been one month since I crossed the finish line at the Boston marathon with tears streaming down my face and legs that felt like jello. Nothing went as I'd planned—like most things in life—but I still wouldn't change a thing.
Now that it's all over, I can't help but feel like I'm missing something. After months of nonstop training, it's a little strange to have so much free time on my hands. I definitely don't miss my 4am wake up calls or trying to fit a 20 mile run into my already packed schedule. But I do miss is the challenge of the marathon and running for a cause like Dream Big! Working toward a tangible goal really helped me commit to working out and taking care of my body—something that was easy to let slide after having three kids.
After four weeks of much-needed recovery, I'm finally getting back into the swing of things and am contemplating my next challenge. (Any suggestions!?) It's been fun to reconnect with my running group on our organized runs, which I've discovered I find a lot of comfort in. It's also shown me how far I've come since this journey began—and how much running 26.2 miles has taught me. Here's what I learned…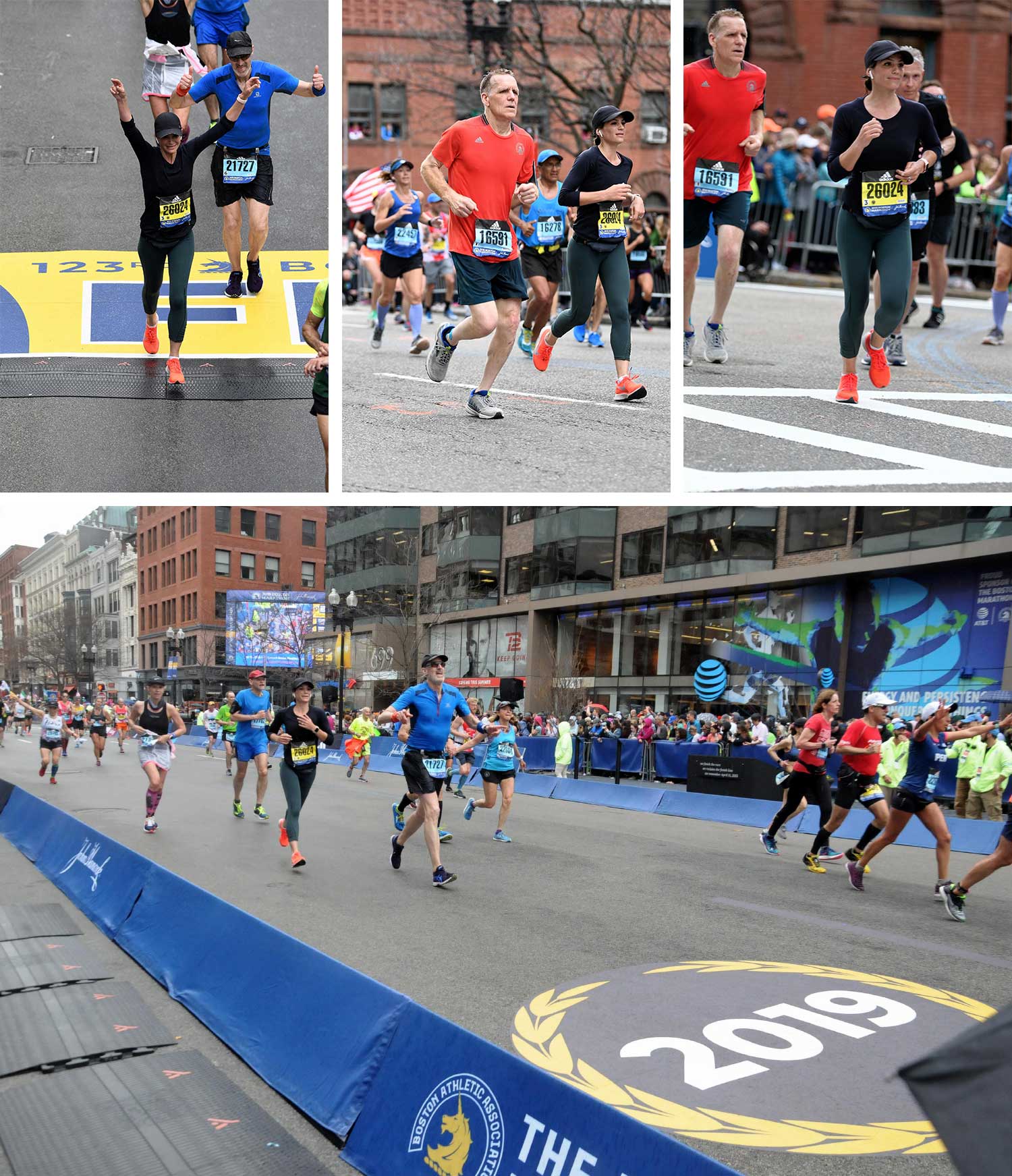 #1 Be your own cheerleader
When I ran the Seattle half marathon, I shied away from talking about training and played it off like I didn't care or try very hard, which was a lie – because I did! This time, I decided to be open and honest about all the work I put in for Boston and how important it was to me to do well. It pushed me to keep going when I wanted to quit and showed me that being my own cheerleader wasn't about bragging, but about honoring and embracing who I am and what's meaningful to me.
#2 It's ok to be competitive
In the beginning, I just wanted to finish the race. Then it turned into running the race AND getting a qualifying time for the Boston Marathon (3:35). I said once I cross the finish line I'm done! I'm never doing these long runs again. Well, I crossed at 3:36:59… and now I'm rethinking my stance and contemplating running again just so I can achieve my goal time. Crazy? Maybe. But I've always liked a challenge. I know "competition" is often seen as a dirty word, but I think a little healthy competition can be good for us. It teaches tenacity, gets me outside my comfort zone and motivates me to do better.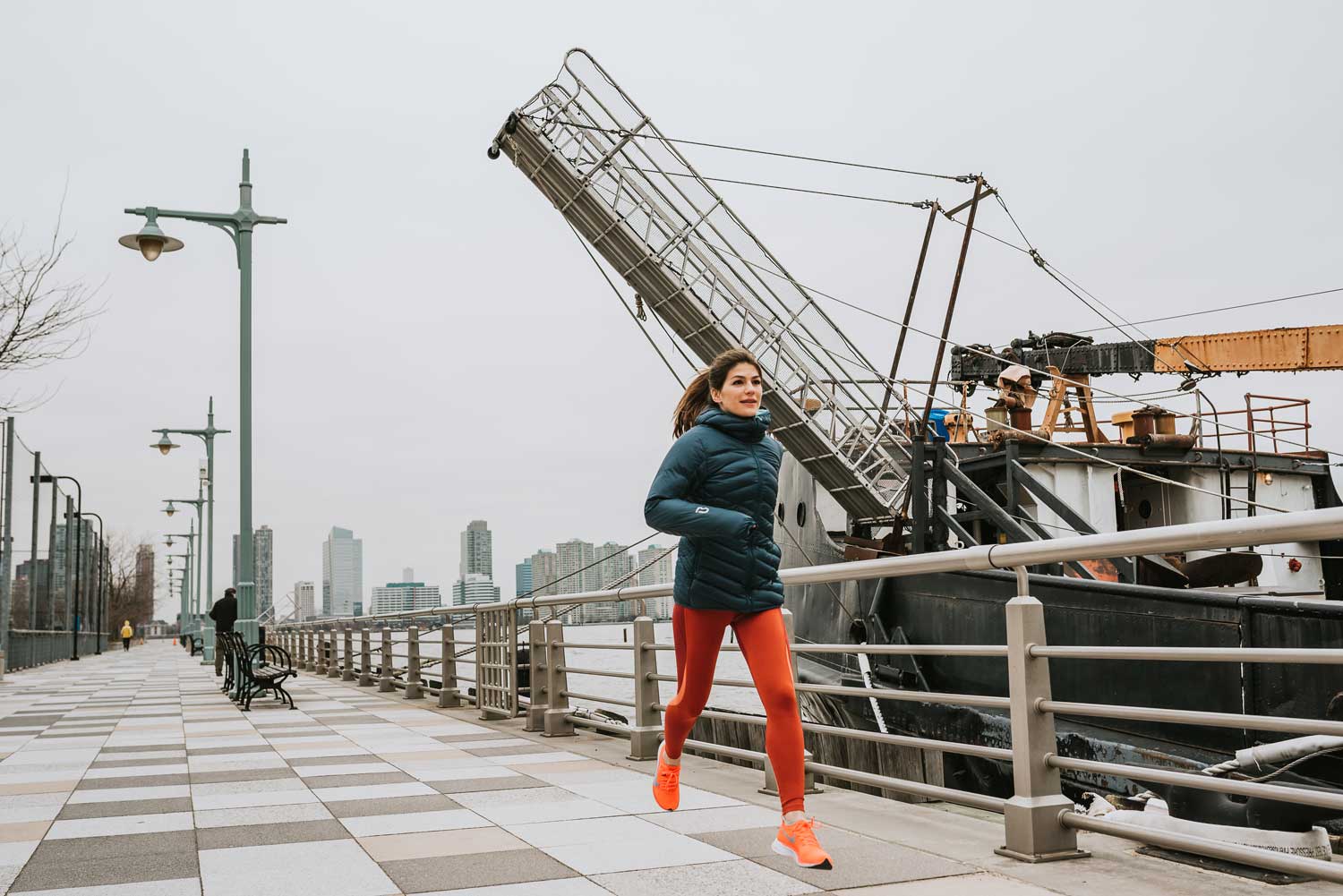 #3 It takes a village
It wasn't just me that got me across the finish line. If it weren't for my husband waking up early to watch the kids, or my coach Erik Stanley driving to my house to physically make sure I got my long runs in, I couldn't have done it. Or my friend Kelly Trudell sending screaming texts to me to wake up and send my splits to her to analyze, or my therapist who I cried to about the insanity of it all—and of course my family, friends and countless people that showed up on race day to serve me nourishment and refreshments to cheer me and every other runner on. There is no way I could have done what I did without them—and YOU! I'm so grateful to everyone who joined me on this journey by signing up for the N&G Challenge or who shared their encouragement via social media and donations to Dream Big! Thank you.
#4 It's all in your head
The first 20 miles are physical, the last 10k are completely mental. Around mile 22 my feet went numb (I have black and blue toes to prove it) and I could feel my body dragging. To keep cool, I kept dumping water on my head. This caused my Apple Watch to go into "water-proof mode", disconnecting from my ear buds and leaving me without music or a way to track my pace. Similarly to a birth plan, the story I had in my head for what my first marathon would be like went out the window. I felt totally defeated. I wanted to stop, walk and just Uber home, but had to regroup and convince myself to keep going. I realized the marathon is as much a mental challenge as a physical one. My will was the only thing that was going to power me across the finish line (and some oranges and bananas from generous spectators on the sidelines). I just kept telling myself that the pain was temporary. That I'd be angry with myself if I didn't keep going after all the energy, time, blood, sweat and tears I'd put into training. Without music to tune out to, I also started listening to the crowds cheering and how the runners around me were breathing. It's a memory I'll keep with me forever. Looking back now, it feels like kind of a happy accident that my watch stopped working. It forced to me to really soak it all in and be present in that moment—and prove to myself that I was more capable than I thought.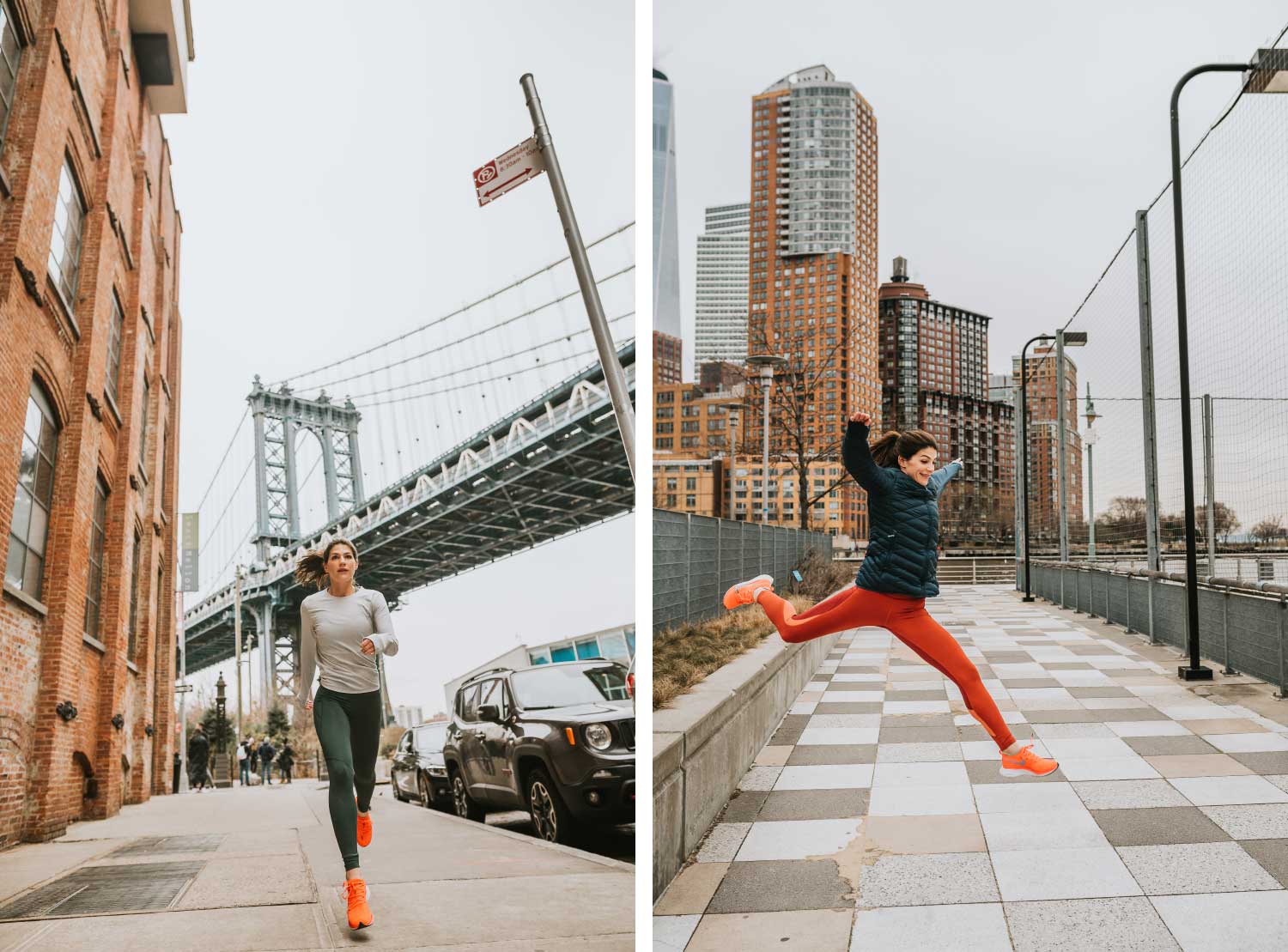 #5 Live with intention
When I took on something as time-consuming as marathon training, and found a way to make it work, it showed me that there's a lot more wasted time in my day than I think. Life is definitely chaotic with three kids, but I also take for granted the hours I spend scrolling on social media or zoning out to Vanderpump Rules. I had to really prioritize because there wasn't much room for error in my training schedule. And now that the marathon is over, I want to fill that extra time with more intention. I want to focus on projects I feel passionate about and spend quality time with my kids and my husband—without the stress of a bunch of miles hanging over my head. Or at least this time they can run with me. 😉