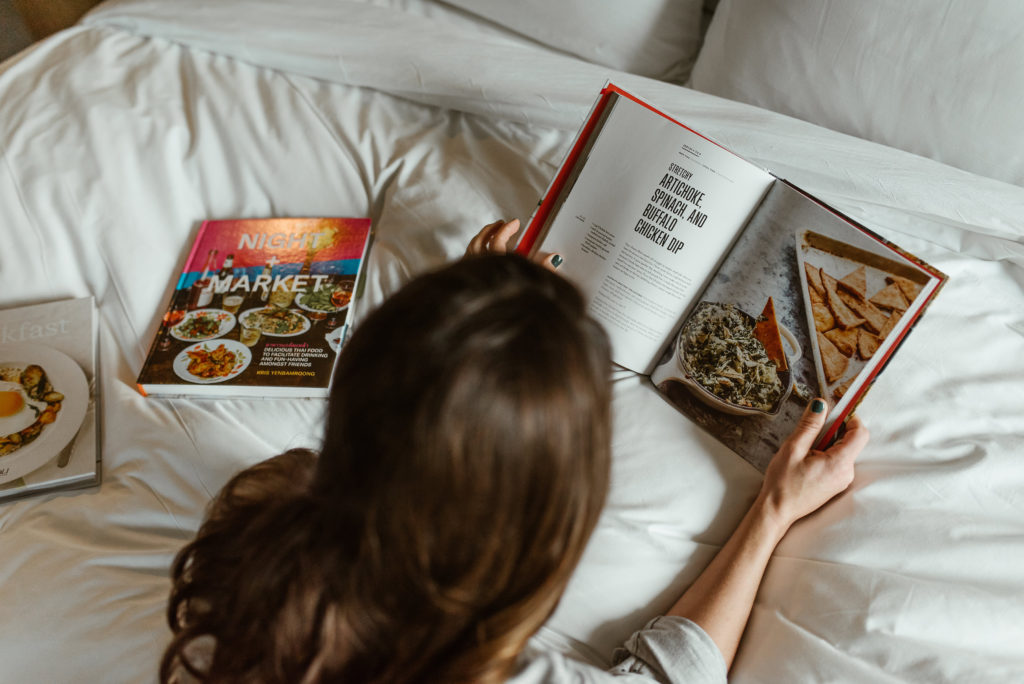 It's the beginning of the month which means it's time to gather up some of my favorite new reads. This month I am tackling cookbooks. I love being in my kitchen and trying out new recipes.  One of my absolute favorite things to do is scour pages of cookbooks for inspiration. I love cookbooks because I feel they are a small (or big–depending!) window into the life of a chef. With beautiful mouthwatering pictures and directions from the hand of the chef, a good cookbook provides something tangible that is missed in the digital realm.  Food nourishes, encourages, replenishes, comforts, consoles, and brings people together.  A good meal can brighten any mood. So, for all you fellow foodies out there, here is a roundup of some of the cookbooks I've been coveting lately.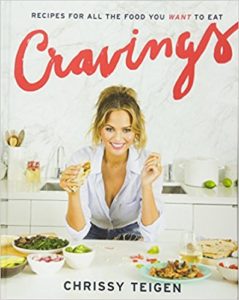 Cravings: Recipes for All the Food You Want to Eat by Chrissy Teigen
What isn't there to say about Chrissy Teigen?  She's stylish, gorgeous, smart and outspoken, has a wicked potty mouth to boot, and loves to eat. What isn't to love? And her cookbook is nothing short of what you'd expect from such a dynamo woman. Her cookbook has recipes for breakfast, lunch, and dinner, and truly everything in between. Chrissy's humor and personality fill the pages, and the book is as entertaining as it is instructional. My favorite section? "Sh*t On Toast." Just like Chrissy, her cookbook is fun, insightful, and completely on point.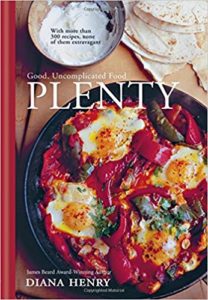 Plenty: Good, Uncomplicated Food by Diana Henry
Plenty is all about using food economically and to its fullest extent. The recipes are simple and cost-effective but are also incredibly delicious. Plenty teaches you how to eat locally and seasonally, and proves that sometimes less can definitely mean more. The cookbook has recipes from around the world and each is super adaptable in terms of ingredients. There are sections in the book on how to shop for the best cuts of meat and fish at the market which is so useful. Plenty is perfect for those cooking on a budget.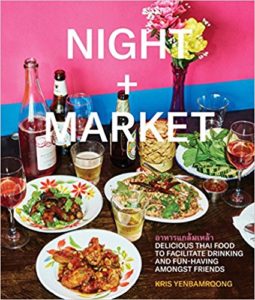 Night + Market: Delicious Thai Food to Facilitate Drinking and Fun-Having Amongst Friends by Kris Yenbamroong
My favorite type of takeout is Thai, so learning to cook it in my own kitchen is a huge bonus.  Kris Yenbamroong has one of the best Thai restaurants anywhere, and every time I go to LA I try to stop by the original Night + Market location on Sunset Boulevard. I was so excited when I learned Night + Market was finally coming out with a cookbook that I had to pick it up right away. The cookbook has recipes for authentic Thai foods and most are spicy, spicy, spicy.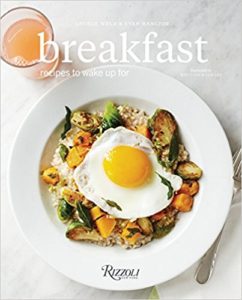 Breakfast: Recipes to Wake Up For by George Weld and Evan Hanczor
Breakfast, the most important meal of the day. I am so grateful for this cookbook. Author George Weld owns a restaurant aptly named Egg in Brooklyn, and I can attest, his food is pretty good. I love the variety of this cookbook. Everything from eggs (of course) to juices, this cookbook runs the gamut of breakfast. The book also has recipes from local farmers, fishermen, and athletes,  and teaches exactly how to pump up your mornings. Also, Weld reminds us that breakfast isn't just for the beginning of your day. Breakfast for dinner? I love.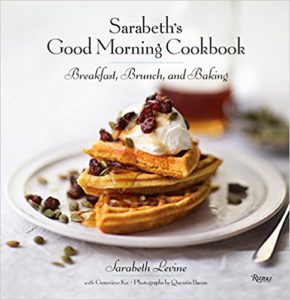 Sarabeth's Good Morning Cookbook: Breakfast, Brunch, and Baking by Sarabeth Levine
Did I mention I'm really into breakfast? If you've ever traveled to NY, at least one person will mention Sarabeth's as a morning (or lunch!) destination. This book is beautiful. The photographs are exquisite and mouthwatering. The cookbook is geared towards home cooks like me, and the recipes are so well detailed with tips and tricks, that all of Sarabeth's delightful treats are nearly impossible to mess up. Sarabeth offers quick recipes for weekdays and more intricate ones for weekend brunch. You have no idea how thankful I am to have Sarabeth's recipe for her lemon ricotta pancakes right at my fingertips.
What cookbooks are you loving these days?