I'm eternally grateful to all the brave doctors, nurses, and frontline workers who are facing COVID-19 head-on every day. One of them is my husband's cousin Jeremy Padalecki, who is an ER physician. He works in freestanding emergency rooms throughout Texas, including in Corpus Christi, Austin, Round Rock, and Bryan. 
Personally, watching Jeremy graduate from medical school and witnessing him become the doctor he is today, I can attest to his ability to blend his expertise in medicine with his wonderful, kind, and empathetic bedside manner. When he dishes out medical advice, we listen. He was the perfect person to find out what it's like to be a doctor on the COVID frontline. 
COVID-19 cases in the US just keep going up—with Texas being a particular hot spot—so I wanted to get Jeremy's thoughts on the novel virus, how it has changed his work and family life, and what he wished people knew right now. (Hint: Wear a mask!)
Since he's so busy with work, Jeremy answered these questions via email. I so appreciate him taking the time out of his busy schedule to share his insights with this community. Please read on and stay safe this holiday weekend. And remember what the CDC recommends: stay home if you can, wear a mask when you are out, wash your hands frequently, and maintain six feet of distance from people not in your household.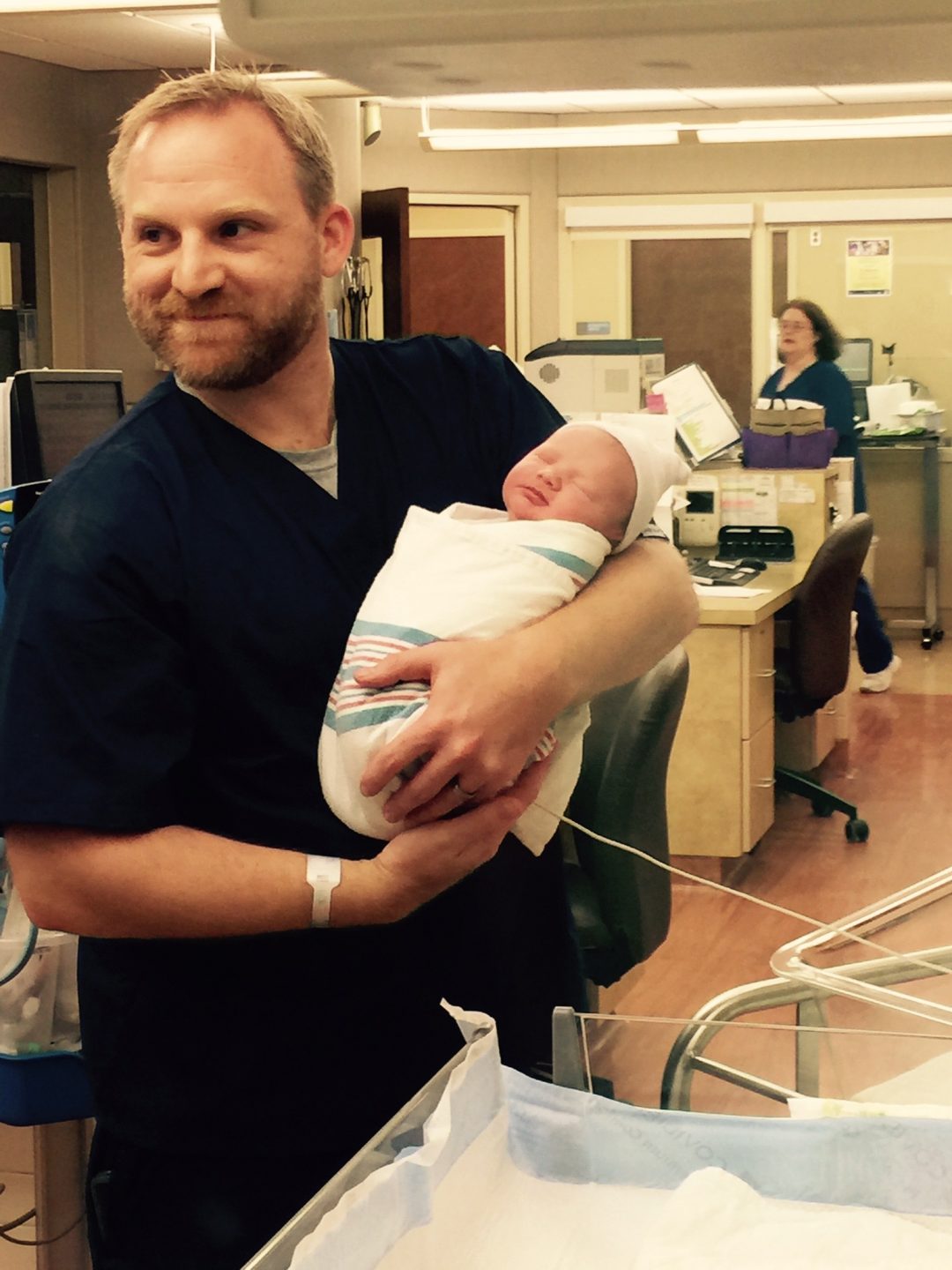 What are you currently seeing in terms of COVID?
Prior to approximately two or three weeks ago, I had not seen one documented case of COVID-19. Now, at least 10 to 15 percent of the patients I have been testing for COVID-19 are positive, with that percentage going up with every shift I work. We have seen patients with little to no symptoms, others with flu-like symptoms, to the patient who needs supplemental oxygen because of hypoxia (low O2 levels) who happens to also have large blood clots in the legs (which we are seeing as a result of what COVID can do to your blood).
Things are definitely getting worse. For the past three months I have feared that places like San Antonio and Corpus Christi were going to be hit very hard because of the underlying chronic health conditions that the majority of the population there has. Obesity, diabetes, COPD, heart disease are very common in those areas.
What are your shifts currently like?
Prior to the surge of patients with COVID-19, I was working 24-hour shifts, and we were averaging 15 patients per day at most sites. Since the surge, I am mainly doing 12-hour shifts, and we are seeing anywhere from 50 to 100 patients per day. We seem to have enough PPE for now, but I don't know if that will be true in the near future with the number of cases increasing so drastically.  
Texas is a hot spot right now. Are things better or worse than you think most people know?
Things are definitely worse than most people think. I can tell immediately the way a person votes when they get to the ER and they talk to me about their feelings regarding COVID-19. I am dumbfounded by the way people's political leanings are guiding their thoughts about COVID-19. Instead of listening to epidemiologists, doctors, nurses, and hospital staff who are seeing how this is different from the flu, they are listening to whatever spin their political party is trying to put on this pandemic.
When you do go out and you see people without masks, what do you wish they knew?
I wish people would just have some common courtesy and wear a mask if you are in a public space. The simplest answer is usually the right answer. I understand that conspiracies are sexy and intriguing, but do people really think it's a grand conspiracy to take away our rights as Americans? There are no arguments that I have heard that make any sense about not wearing masks based on medical or scientific reasoning. People say, "The masks don't keep the virus out." But they also say, "I can't breathe because oxygen can't get in and carbon dioxide can't get out." That makes absolutely zero sense. How do surgeons breathe while wearing masks?  Why do surgeons wear masks if not for the reason to decrease the risk of spreading infection? I am saddened and frustrated that people don't logically come to the same conclusions.
What are your thoughts in terms of the coming year or more? Are you optimistic about a vaccine? Are you worried about even more cases in the fall?
I am hopeful that this pandemic will come to an end soon, but I am not optimistic that it will. When the flu gets added back to the mix of respiratory infections later this year, it will cause an even bigger number of people flooding urgent cares and ERs. My colleagues are worried and terrified as well about what is to come. I think the overwhelming stress of frontline workers dealing with COVID-19 will cause a mass exodus of people in healthcare. People will reevaluate their lives and career choices and some will choose to leave medicine altogether. It is extremely stressful even without this pandemic.
On your days off, how do you decompress? Are you able to see your family?
I try to decompress by watching movies, playing video games, enjoying the outdoors, and exercising. I built my children a swing set and a kayak shed, and I spend time with them outdoors. Unfortunately, I have been having to quarantine away from my family in a spare bedroom. My wife has been making all of the meals and bringing them to me. It's depressing and lonely. I have cried on more than one occasion about all of this. Anyone who knows me knows that the most important thing to me in life is family and relationships. Everything else is replaceable.