This power bowl recipe by my uber-talented friend and chef, Brock Lane, proves that healthy meals don't have to be bland and boring. You guys might remember him from the berry compote breakfast bowl I posted a while back (AKA "The Odette Special"). This time Brock is sharing a savory dish packed with nutrition and flavor. The grain-and-veggie forward power bowl is perfect for breakfast, lunch or dinner. And I love that I can make it using the veggies from our garden and eggs from our coop! (I'm still trying to convince Jared we should get a goat for homemade cheese…)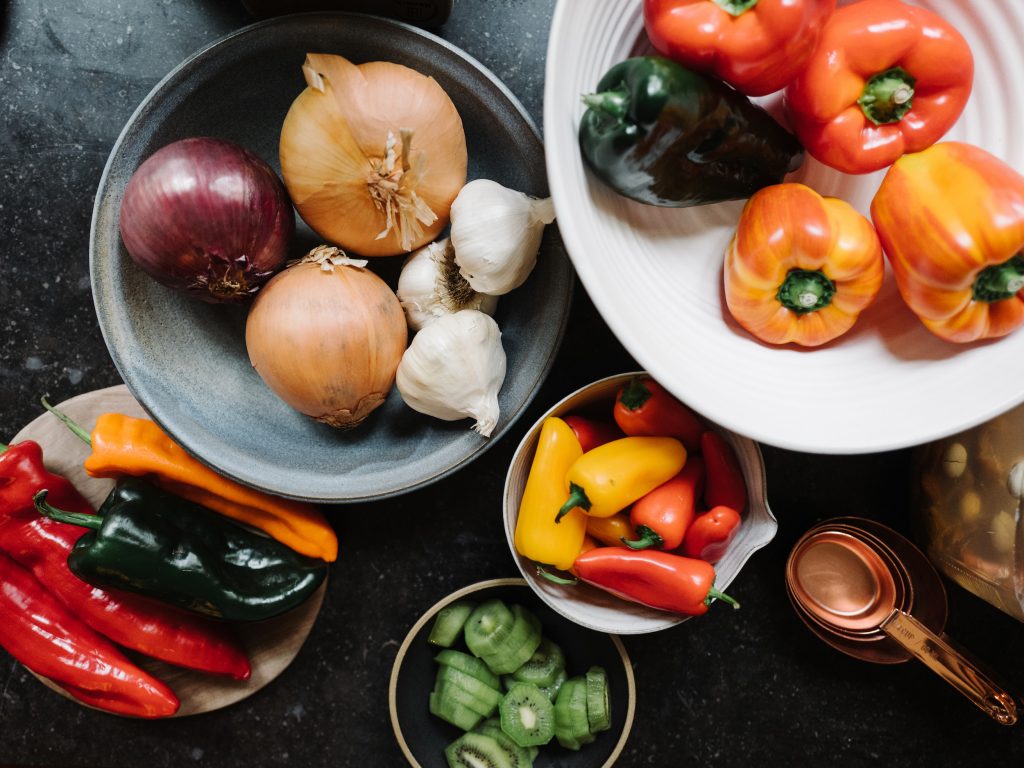 To poach eggs, we use a sous vide precision cooker (like this one) with a timer. It's a fancy cooking tool that yields perfectly poached eggs with hardly any effort. But, you can also poach eggs traditionally in a simmer bath with a bit of vinegar (like this) or use soft boiled or fried eggs. I easily adapt the recipe to whatever veggies I have on hand – and it's great with roast chicken if you want to add some extra protein. On hectic mornings, I throw it in a mason jar for grab-and-go fuel. 
Check out our how-to video, then try it yourself with the recipe below!
Roasted Veggie Power Bowl Recipe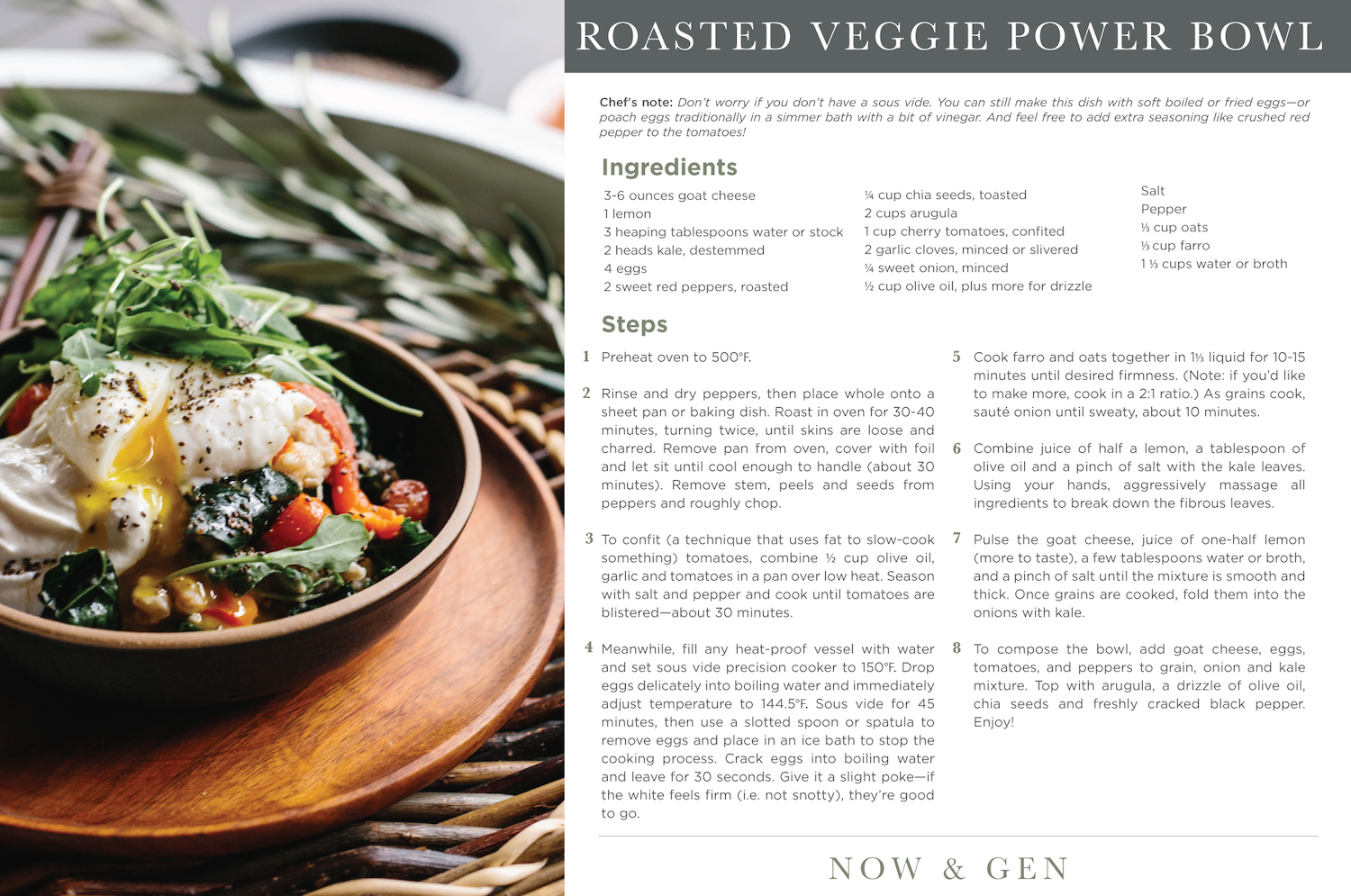 SHOP THE POST