Making eco-friendly changes in our everyday life has been a big goal of mine in 2019. We've been trying to be more mindful of the food we buy, the food we grow and the personal care products we use as a family. The next stop: My closet. I love fashion and want to shop smarter for the environment while still looking stylish. And I've been pleasantly surprised to discover that eco-friendly fashion no longer equals itchy hemp fabrics or frumpy hippie sacks. No offense to my hippie friends. 🙂
I have no desire to throw out items already in my closet. I'm not an all or nothing kind of person and know my closet will probably never be 100 percent green. But I'd like to be more intentional about how I shop, just like I would at the grocery store. In addition to recycling what I already have and buying vintage, I want to invest in quality pieces I can wear forever—and to use my purchasing power to support brands who are trying to do better for the planet.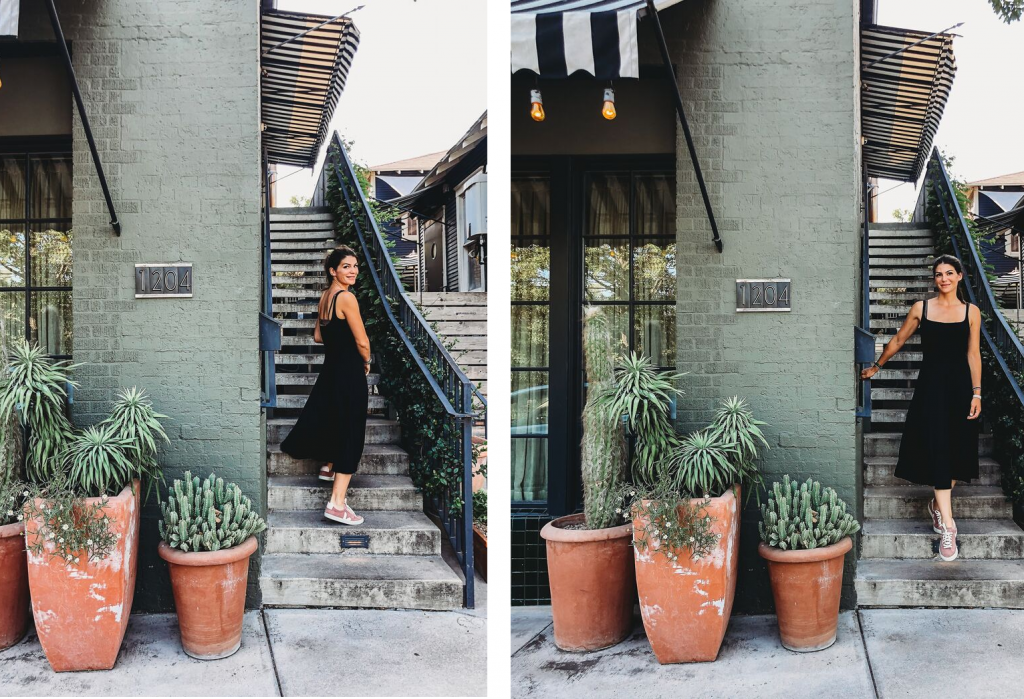 Here are seven of my new go-to green labels. Do you have any favorite eco-friendly fashion brands I should know about? Tell me in the comments below!
Boyish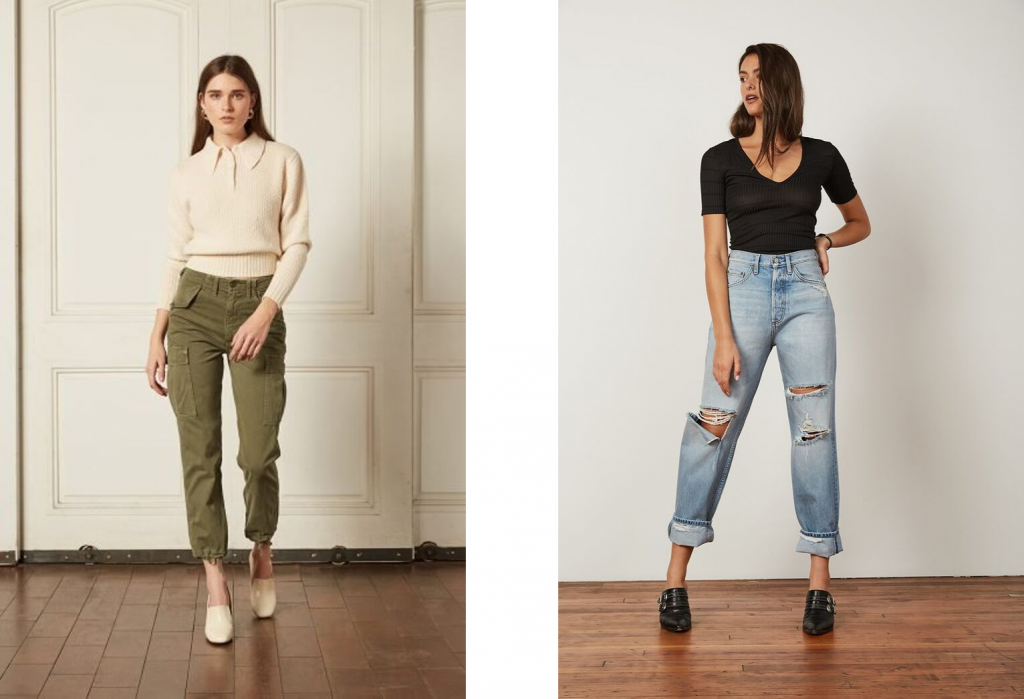 I'm short, so finding denim that fits me well and makes me feel confident is tough. Boyish is one of those brands that just works for me and my body. They hug in all the right places and I always feel comfortable. Their styles can be paired with anything, making them super versatile and an easy addition to my closet.
GREEN CRED: The LA-based brand manufactures its jeans with one-third the amount of water normally used to make denim. The company also uses fabrics made with fewer chemicals, buttons made from recycled metal, and labels made from recycled bottles.
Sezane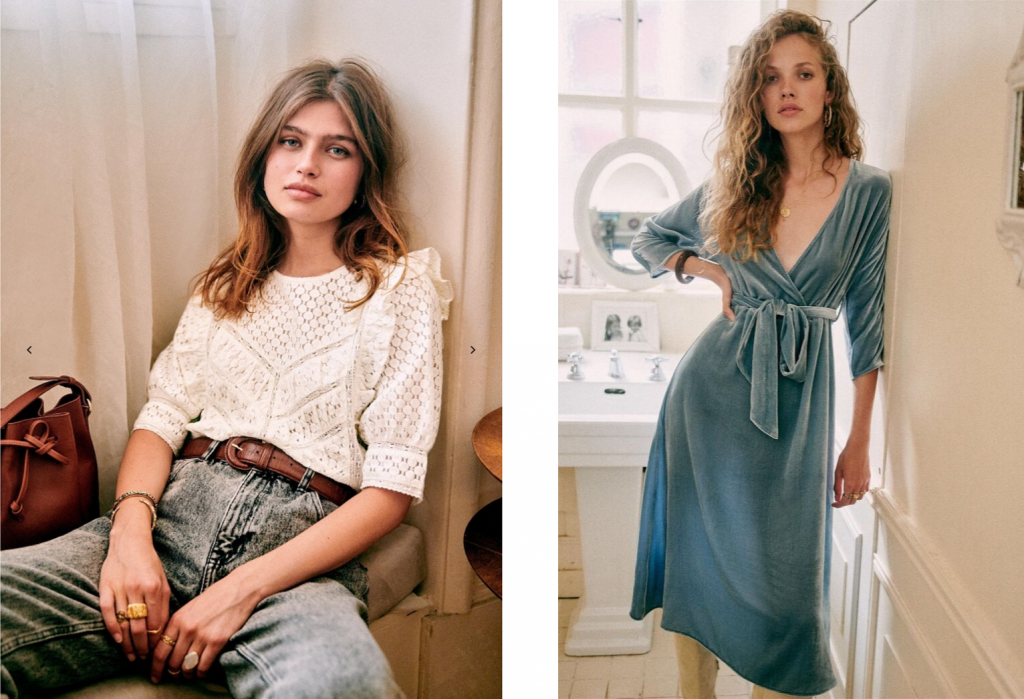 If Boyish fulfills all my tomboy needs, Sezane complements my girly side. The clothing is form-fitting yet roomy, and makes me feel like I can express my femininity. It's the kind of clothing where you don't need to wear makeup because the clothes speak for themselves. It's timeless and sweet.
GREEN CRED: Forty percent of the materials used are environmentally friendly, including organic cotton, recycled polyester and linen. And one-third of their leather goods are produced using vegetable tanning methods, which is less polluting than traditional tanning.
Veja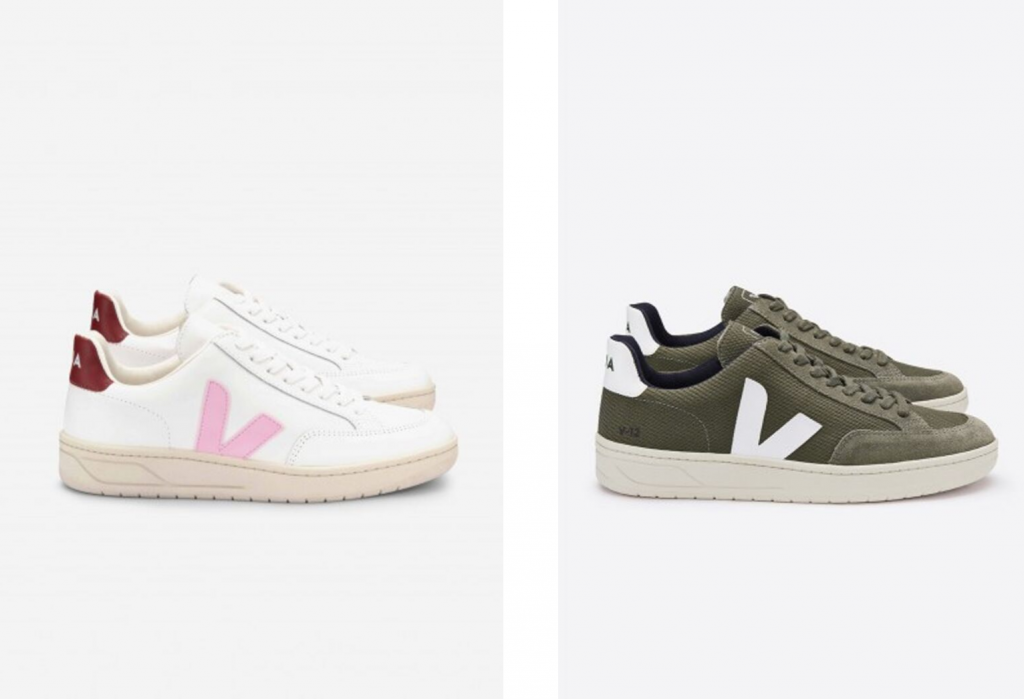 These Veja sneakers have become a wardrobe staple. I love that they are stylish enough to pair with girly dresses, as well as leggings and jeans.
GREEN CRED: This French footwear company creates its ethical kicks using fair trade, organic cotton, recycled plastic bottles and wild rubber from the Amazon—which helps prevent deforestation by offering locals an economic alternative to cutting trees to raise cattle. They even have vegan styles and just launched a new eco running shoe that's 53 percent natural-based and recycled. The brand is also big on transparency, allowing you to trace every material used to make your shoe all the way back to the farmers.
Reformation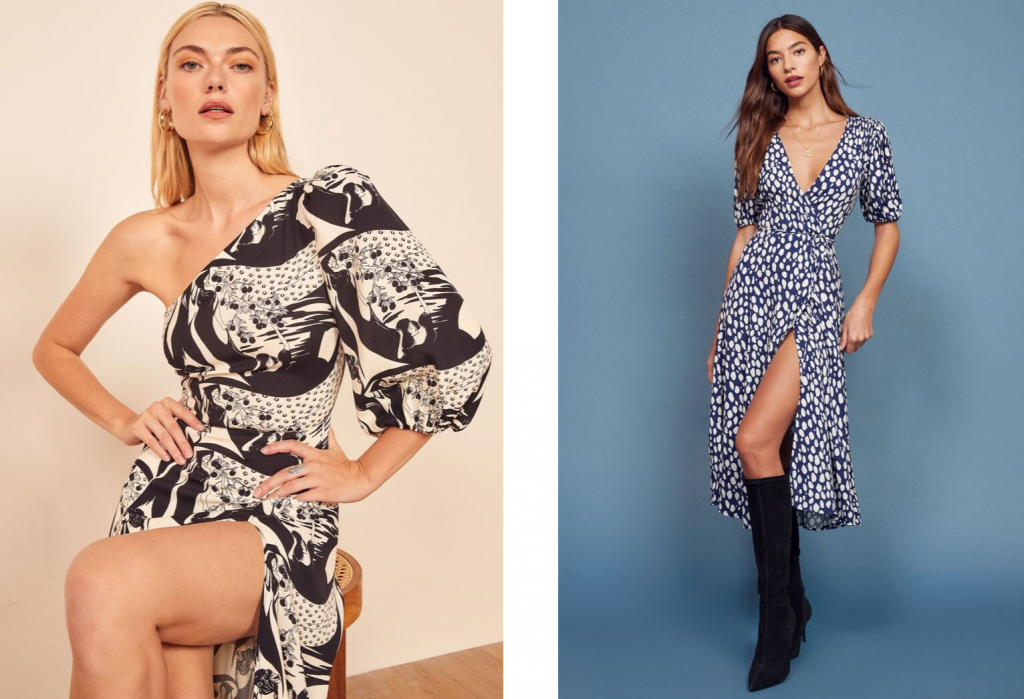 Reformation is one of those brands that just gets women. They offer both feminine and tomboy silhouettes and also make awesome basics. Everything is cut beautifully and lasts forever.
GREEN CRED: The brand works with eco-friendly materials and reuses anything left over from the manufacturing process. It also uses a carbon offset program and has a goal to reuse or recycle 100,000 garments each year.
Outerknown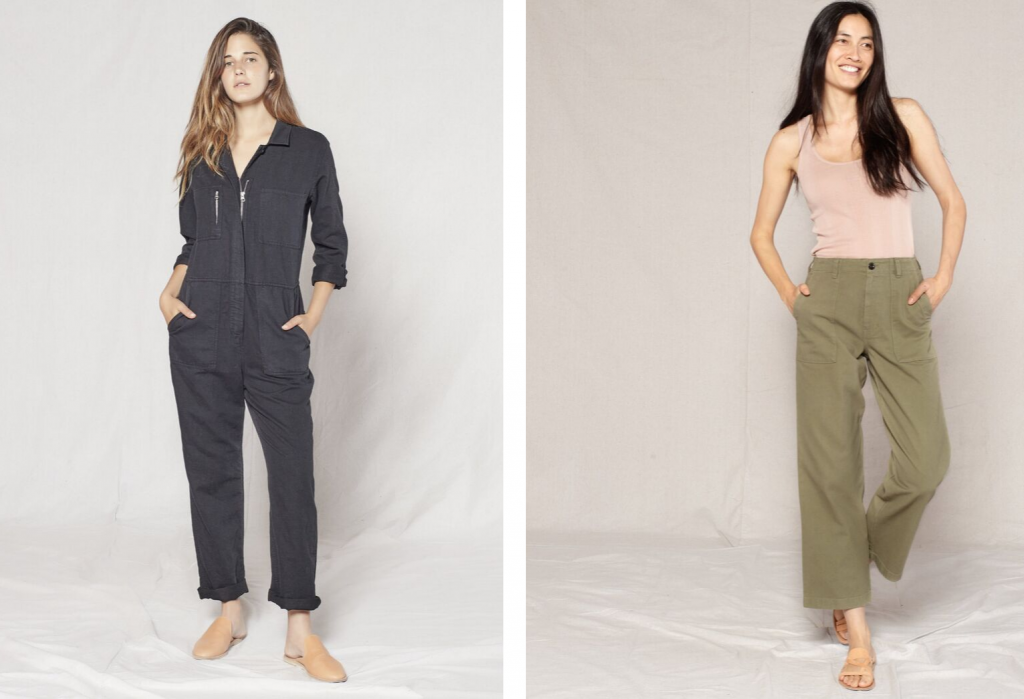 This clothing line is fun, durable and super stylish. Outerknown can take me from a morning coffee meeting to a hike to carpool, all while looking cute, and I don't have to worry about ruining my clothes.
GREEN CRED: Co-founded by surfer Kelly Slater, this company makes men's and women's clothing with materials that are 100 percent organic, recycled or regenerated.
Opus Mind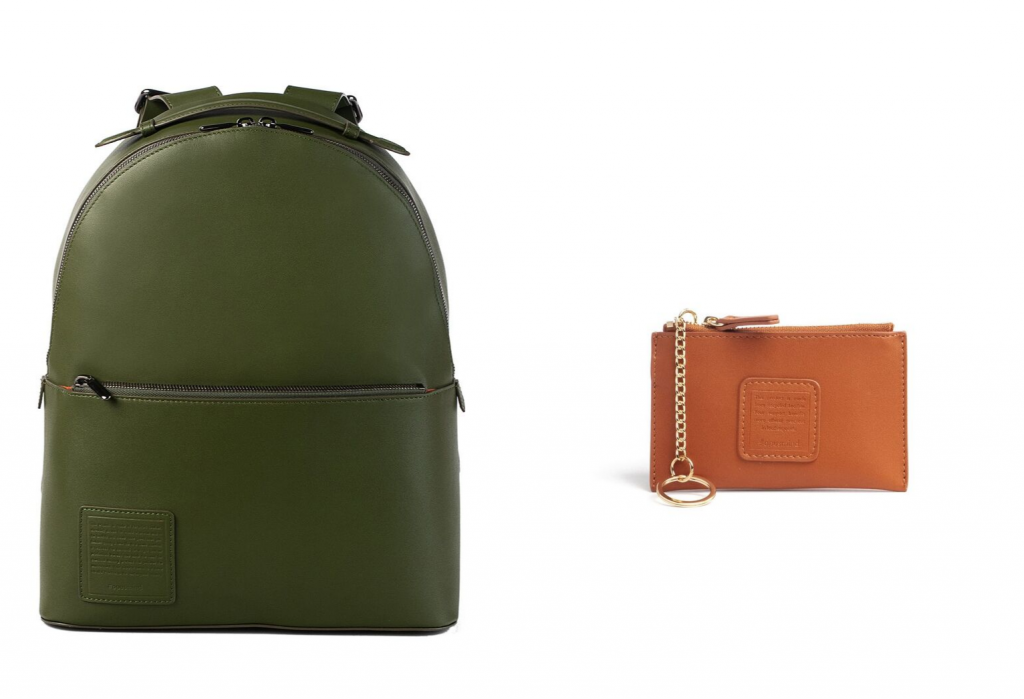 Between three kids and my love for travel, I'm always drawn to cool backpacks. I love Opus Mind because their packs, totes, and cross-body bags are incredibly beautiful and well made. The designer, Kathleen Kuo, is a former leather specialist at Chanel and Dior, so she is an expert on quality and design.
GREEN CRED: This zero-waste company sources and repurposes leather scraps from RecycLeather, a green tech company that recycles natural leather fibers from used leather waste.
Coclico Shoes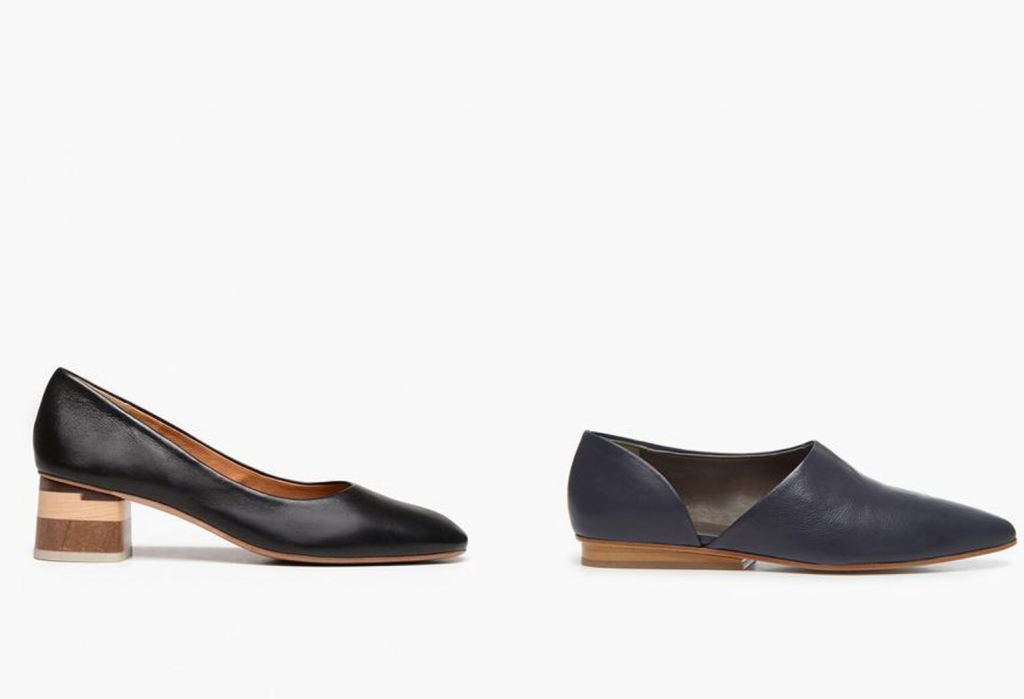 Sometimes, green shoes can veer more toward hippie than hip. But Coclico shoes are downright gorgeous. Styles range from edgy ankle booties to kitten heels and preppy oxfords.
GREEN CRED: Each pair of handmade shoes is constructed with recycled materials, including cork and natural woods. The company also tracks its annual carbon usage and offsets the amount by investing in international renewable energy projects. How great is that?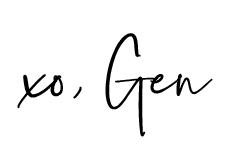 SHOP THIS LOOK: