Jared and I had the best time exploring Italy for 10 days in July. Between work, family and a pandemic, it had been a crazy 18 months, so we really took the time to slow down and savor our time together. We walked, ate, drank wine, biked, took photos together (a very rare occasion), shopped, laughed, and reconnected. It was heaven. 
Now that it's Fall here and we are back in the throes of work and school life, I've been finding myself dreaming about our Italian getaway. In hopes of providing a little escape, I want to share our Italy itinerary, including our favorite places, restaurants, and things we did on our trip.
Check it out and then tell me in the comments: Have you been to Italy? If yes, what were your favorite must-dos?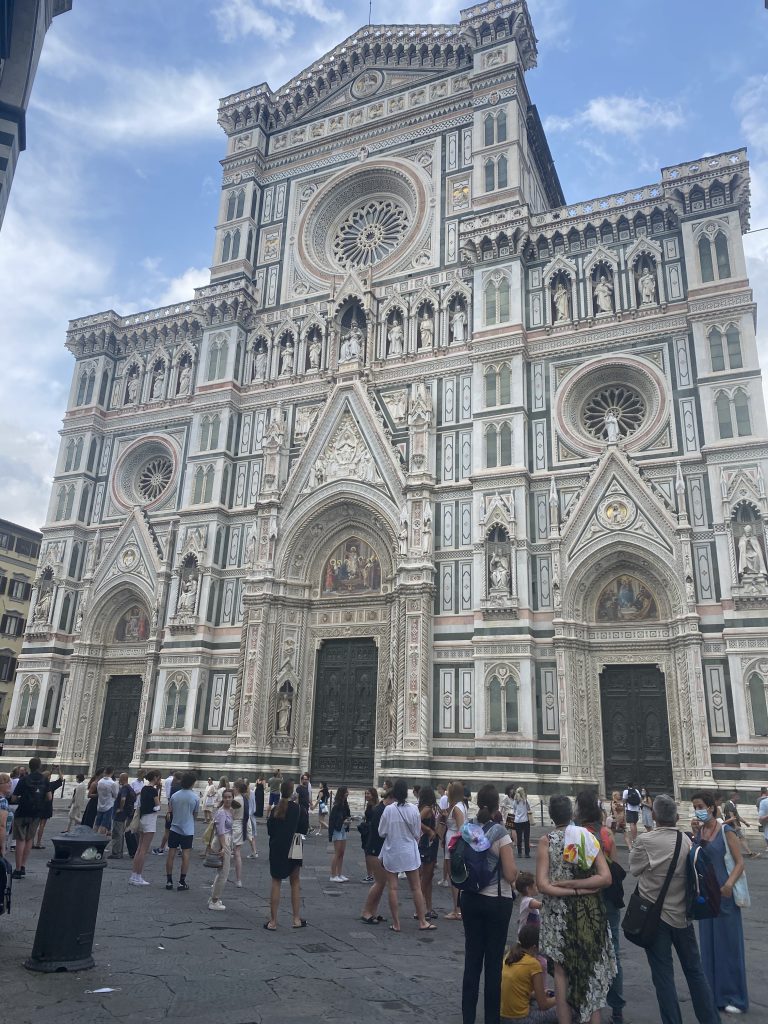 Florence
Must Dos
Walking Tour of Florence – Artisans Tour – We loved exploring the neighborhoods of Florence's artigiani on this craftsmanship tour to learn about the tricks of the traditional trades like leather gilding, shoemaking, and jewelry making. 
We joined an expert local guide for a glimpse of one of Italy's most sacred traditions – the aperitivo – the evening hour when people put away their daily cares and socialize with friends over drinks—and enjoyed a visit to Academy Gallery, home to Michelangelo's David.
Walking tour of Uffizi Gallery, which houses one of the world's most comprehensive collections of art from the medieval era to the 18th century.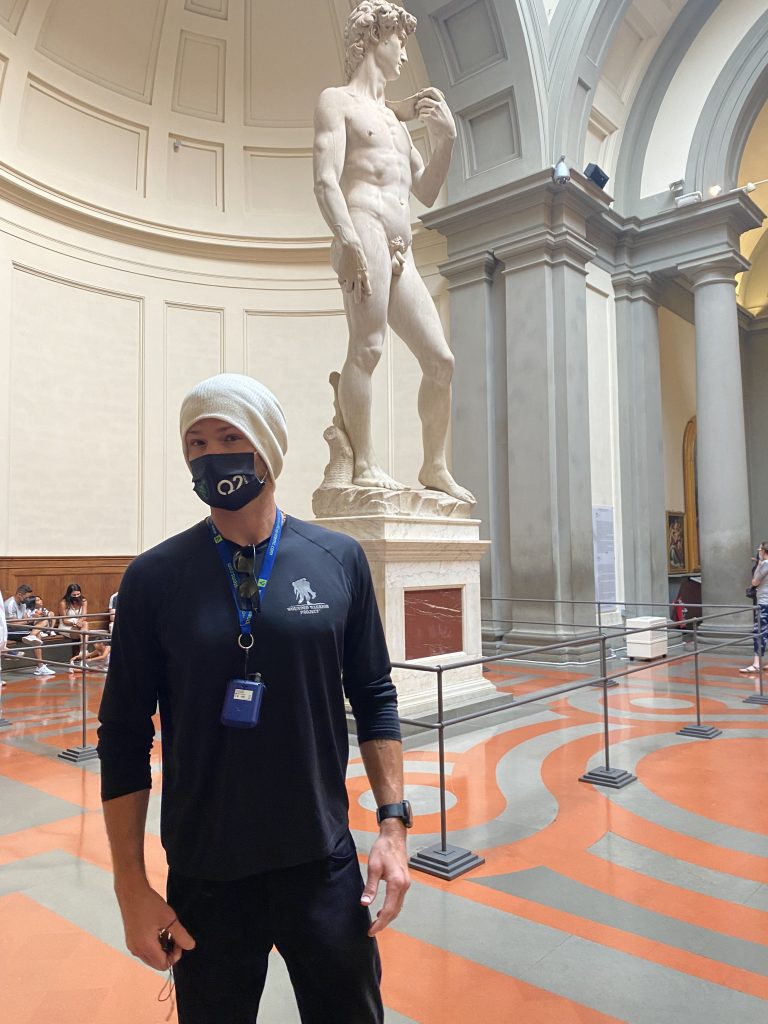 Must Sees
The Duomo and Santa Croce are gorgeous. And Florence Cathedral took my breath away.
Must Shop
Local stores like Scuola del Cuoio.  It has been around for three generations. What I loved in particular about Italy is how proud Italians are of their heritage (me included lol) and keeping the family business alive.  No mass productions, all handcrafted and keeping the artistry alive.  I bought a beautiful purse that made me feel so special knowing where it came from and how it was made.
Must Eat
Trattoria Sostanza – I can't recommend this restaurant enough. Order the chicken!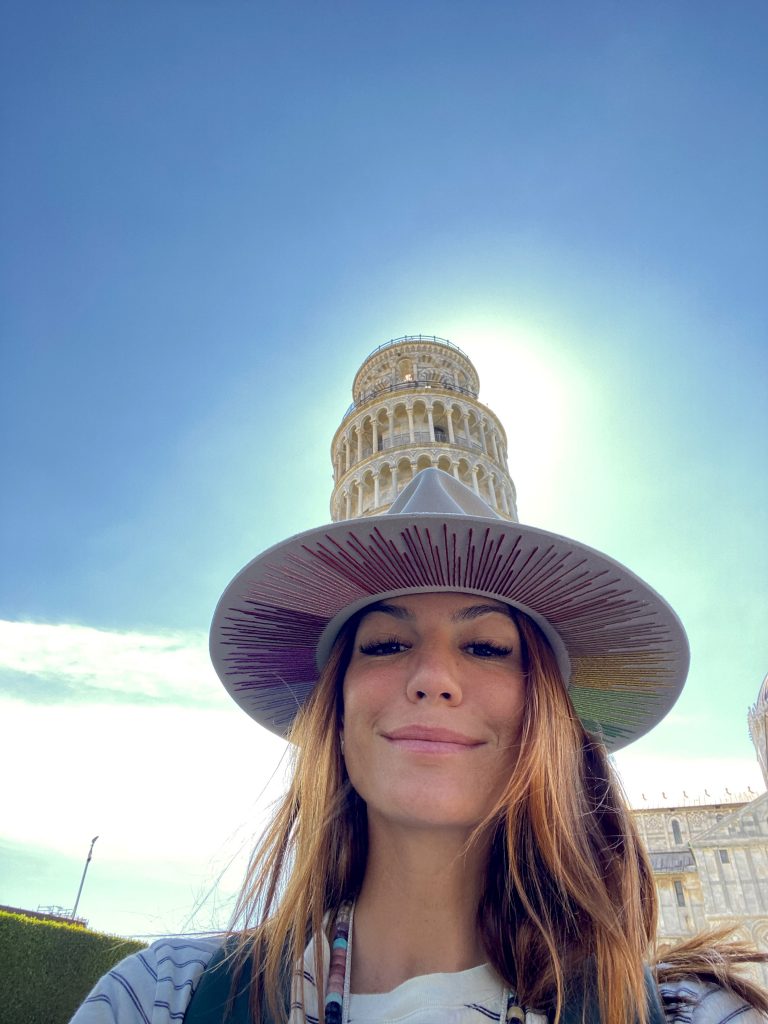 Pisa & Lucca
We were blown away by Pisa. We thought it would be more of a pit stop, but it was filled with the most beautiful churches. We also loved biking around the walled city of Lucca.  
Must See
The Leaning Tower of Pisa is amazing in itself, but it was the least beautiful part of Pisa—which says a lot!
Must Eat
We loved the Michelin-selected Buca di Sant'Antonio in Lucca, which is known for its traditional Tuscan dishes.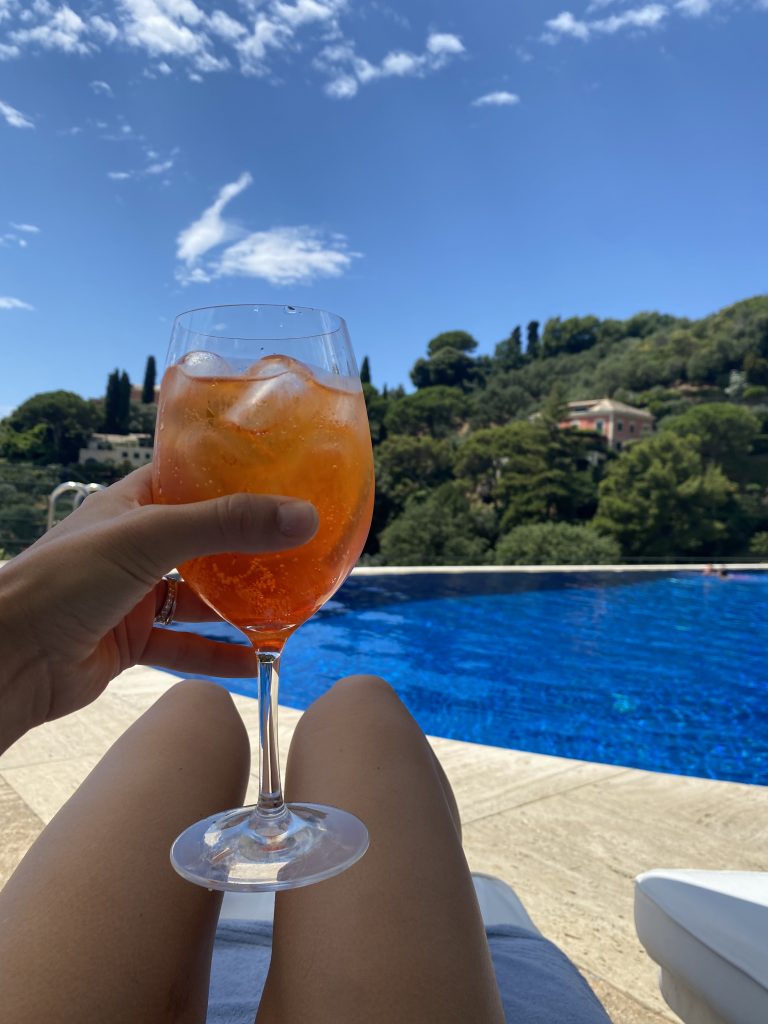 Cinque Terre
Cinque Terre is one of those places that stays with you forever. Made up of five seaside towns on the Italian Riviera coast, we stayed in Manarola.
Must Stay
La Torretta Manarola – This boutique hotel in a restored tower house was a dream. We loved the gorgeous views and al fresco breakfast served on the garden terrace. 
Venice
From the canals and alleys to the amazing markets, this city is one of a kind.
Must Dos
ShoMe Venice Tour: We had a blast exploring the real Venice with our tour guide Luca, whose family has lived on the canals for hundreds of years. 
When in Venice, of course you're going to hop onto a gondola and cruise the canals with a gondoliere in a striped shirt. 
Must Eat
We celebrated Jared's birthday at Restaurant Antiche Carampane, and it did not disappoint.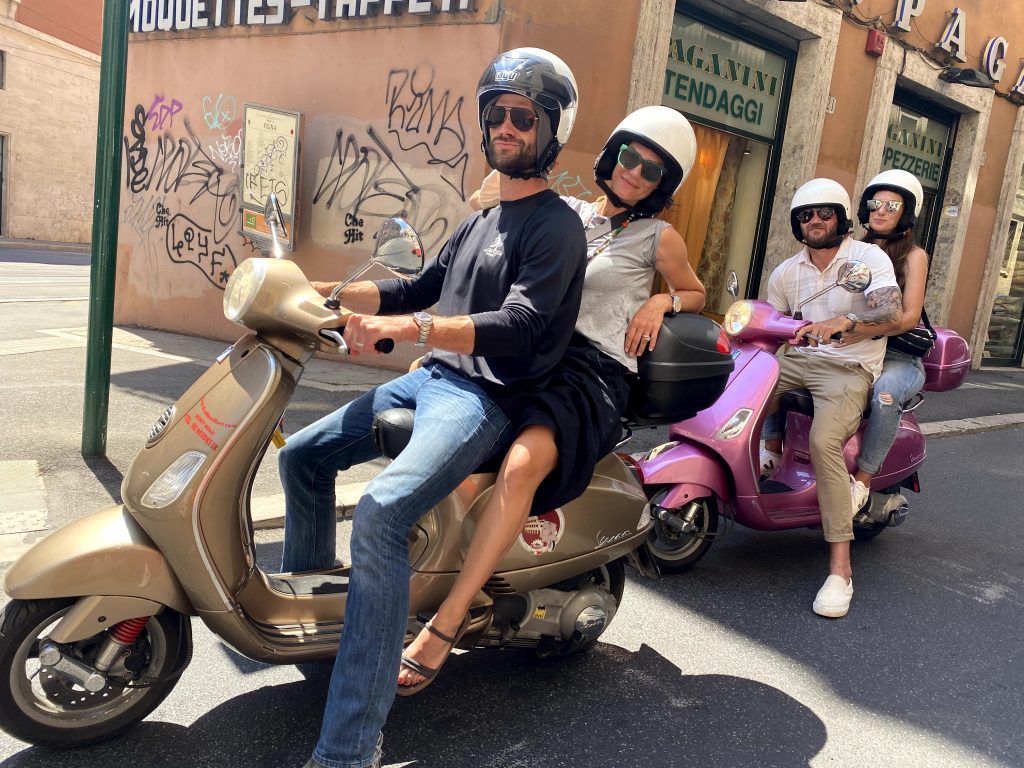 Rome
From the Colosseum to the Vatican, there is so much to do, see, and eat in Rome!
Must Do
Vespa Food Tour – It was incredible zipping through the city on Vespas. Our guide took us to old markets Mercato Di Testaccio where we ate a local Roman dish called polpette di bollito.