I love a holiday party. (Though if I'm being totally honest, I'd prefer to skip big holiday bashes. Small, intimate parties are more my jam.) Since I wear mostly jeans and T-shirts in my everyday life, I'm happy for any excuse to get dressed up. Breaking out a sexy dress, fancy jewelry, and sky-high heels? Yes, please!
One of my favorite brands for holiday looks is Reformation. Their silhouettes are always effortlessly stylish and their commitment to sustainability is icing on the cake. Here are three of my favorite glam holiday dresses from Reformation, plus how I would accessorize the looks. Let me know in the comments: Which one would you wear to a holiday party?
I love the way this dress is cut. It has an A-line, mid-length skirt with a high slit that makes it sexy for holiday parties and versatile for the hot summer months. Wear it with this chic coin necklace and these thunderbolt stud earrings, both from ERTH.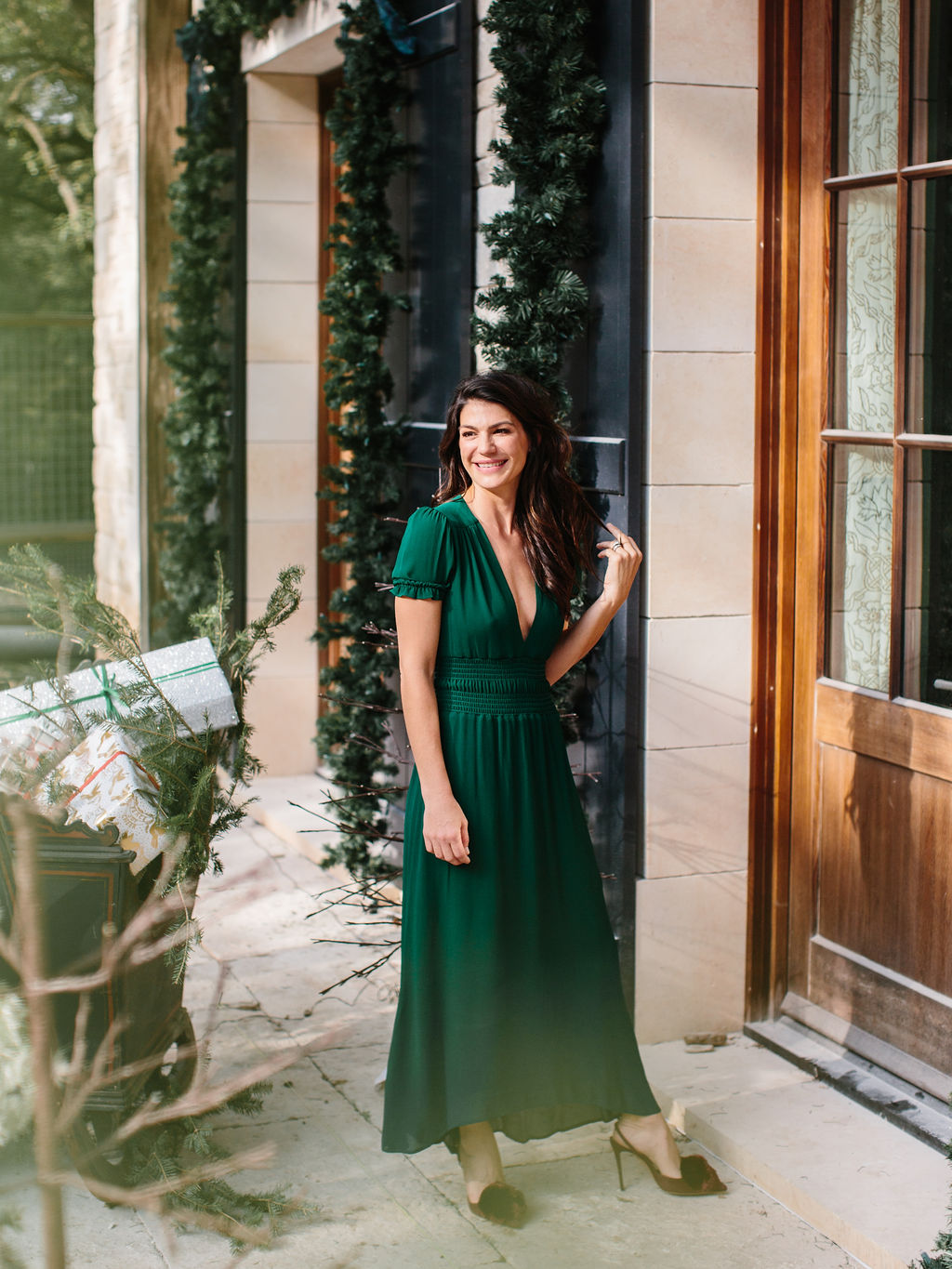 This dress is the definition of effortlessly sexy. I love that the long length perfectly balances the low-cut neckline, while the smocked waist and slightly puffed sleeves are also fun details. Sadly, this gorgeous green color is no longer available, but the pretty red floral print would be fun for summer events. I'd pair either dress with this sparkly necklace.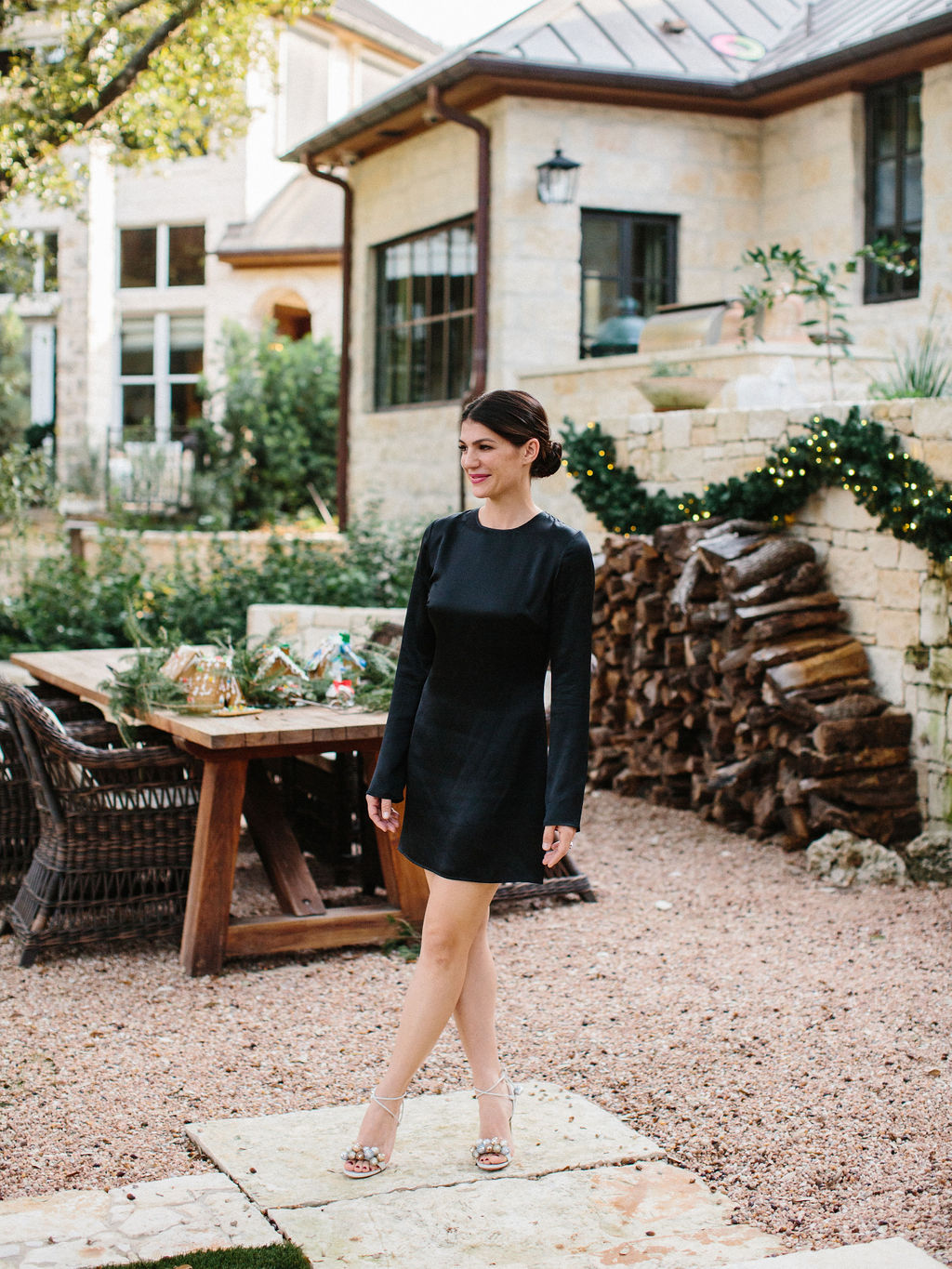 This silk dress has a great cut and hugs my body in all the right places. It has a really pretty sheen to it, too. I'd wear it with this bold bangle bracelet and these sassy heels.