There are always a million things to do during the holidays. No matter how prepped I think I am, it feels as though an entire year of to-dos get crammed into these two weeks. That's why I love finding activities that can check off a few boxes at the same time. This year, the kids and I decided to channel our inner Van Gogh and make DIY wrapping paper. I got my gift wrapping done and spent quality time with the kids, and they got to make a big mess and release some creative energy. It was a win-win for everybody!
The wrapping paper we made is far from Pinterest-perfect, but I love that it gives an added personal touch and detail to our gift giving. O and the boys had so much fun designing their own presents, and it's an added bonus for the grandparents who love to receive these special works of art from the kids.
Want to give it a try? Don't worry, this super easy DIY is basically impossible to screw up. Here's how we did it: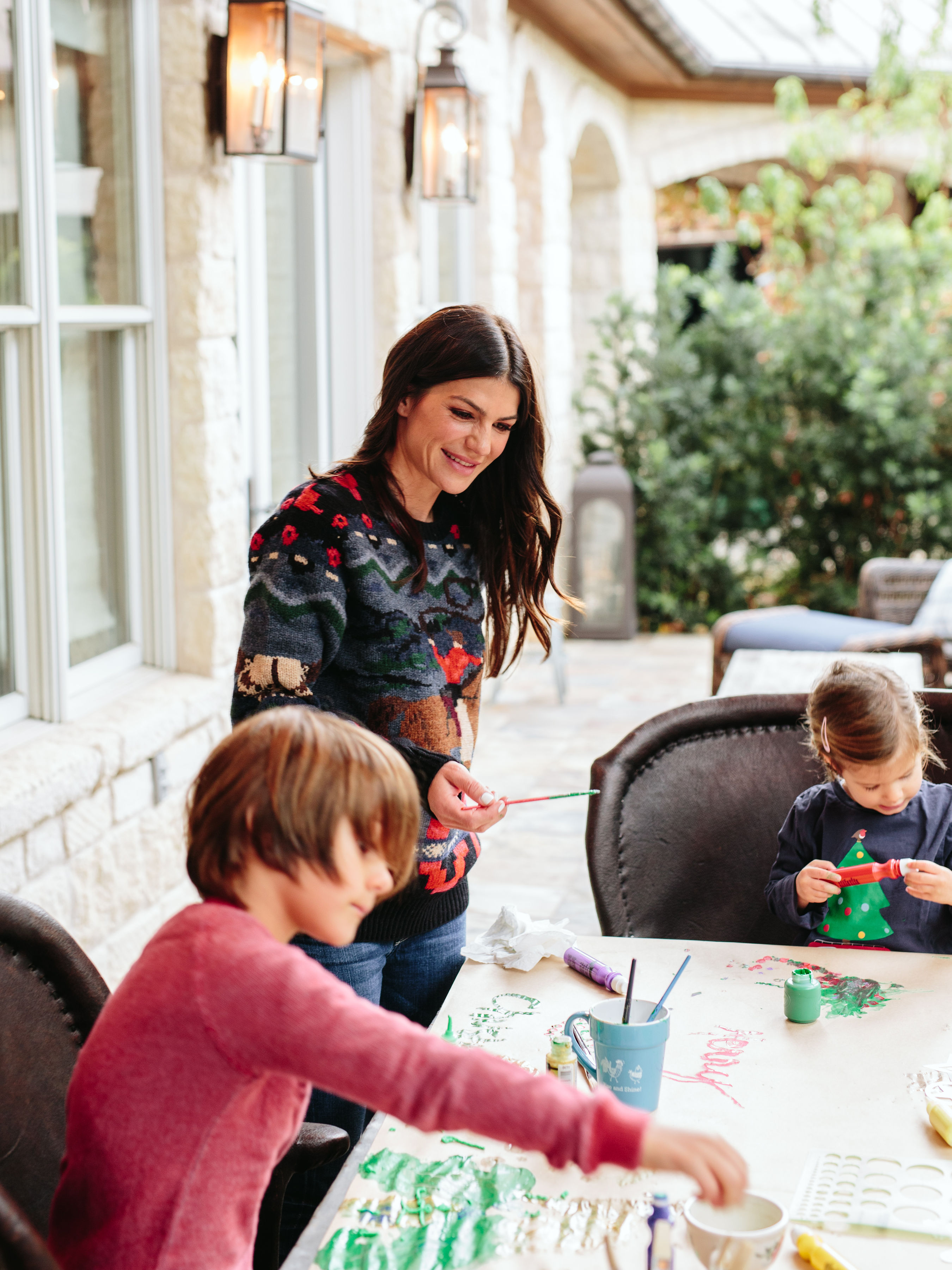 What You'll Need
roll of recycled Kraft paper
paints (we used Tempera paints and paint sticks)
paintbrushes
small bowls of water
paper towels
stencils and glitter (optional)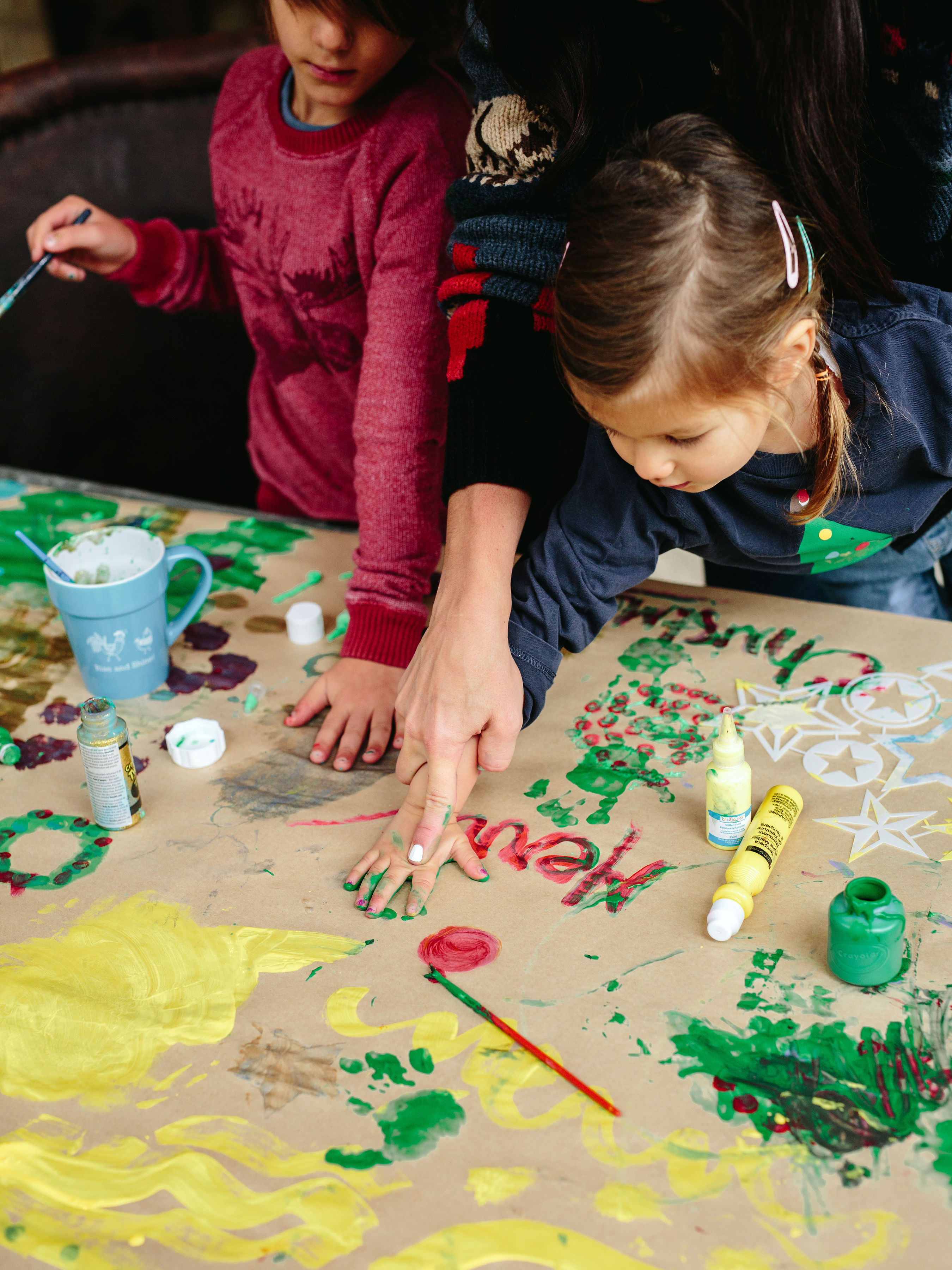 Step 1
Unroll the kraft paper on a long table, set out the paints, and let the kids go crazy! We painted Christmas trees, wrote our names, and did handprints. It was awesome.
Step 2
Leave the paper out to dry overnight.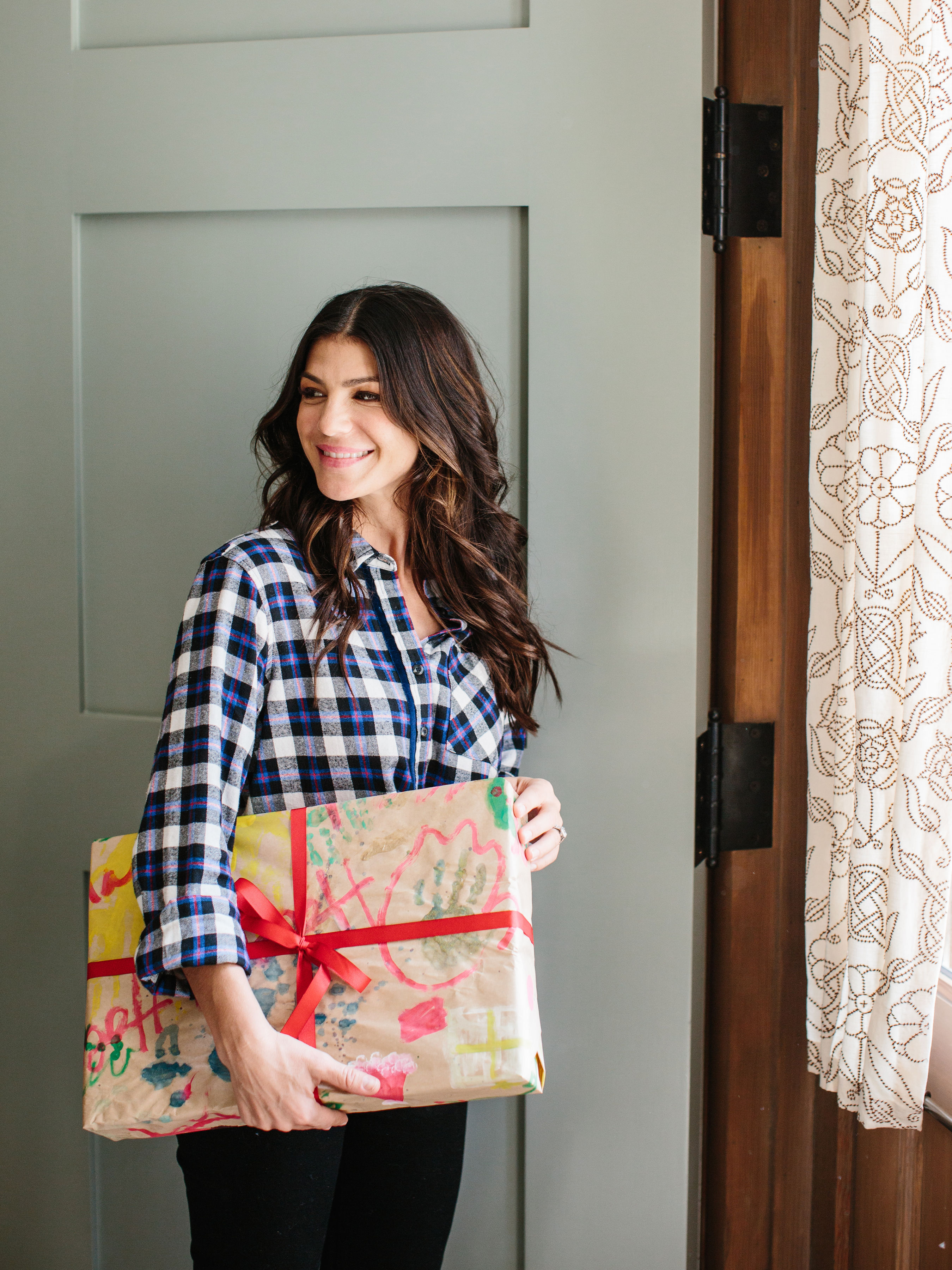 Step 3
After the paper is dry, cut it to fit your presents and wrap as usual.
Step 4
Watch family members' eyes light up when they receive these special gifts (and how proud your kids are to give them). Now that's what the season is really all about. Happy holidays!