Growing up, my family was traditional in the sense that every Christmas we picked out our tree, scattered ornaments around the floor, and discussed (and fought over) which ornament went where—and who got to hang the angel. We drove through neighborhoods strung with lights and with Santas flying over chimneys and voted on which house we loved the most that year. We did the obligatory smile-for-the-camera Christmas photos, but that was pretty much the extent of our "traditions." I always attempted to bake, but being the oldest of four unique siblings, I felt like I could never satisfy everyone's cravings. The one exciting treat everyone agreed upon was waiting in a shiny tin that arrived by post promptly before every Christmas. The contents inside were the most delectable homemade biscotti from my Aunt Cathy.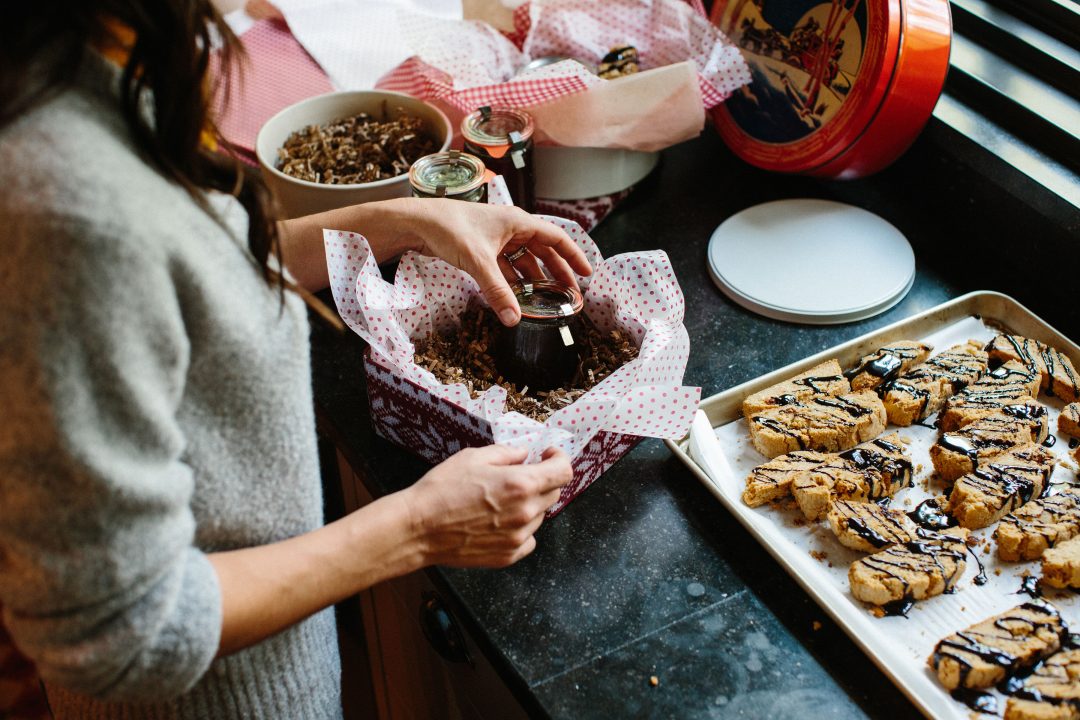 These biscotti had the best crunch (not too firm and not too chewy) and soaked up hot chocolate, coffee, or tea just right. I looked forward to my Aunt Cathy's shipment every year. And even though we lived close to each other for the 13 years that I lived in the Bay Area, she never failed to mail them. Maybe it's her Georgia roots and Southern traditions, but I loved the whole ritual of her baking the biscotti, packaging them up and sending them off. It was such a thoughtful and kind gesture, and a tradition that I'd like to try and replicate—so here is my attempt. I'm going to package up the biscotti with our homemade honey and give it to friends who live nearby. (For the record, I made both a gluten-free version and my Aunt's version—Aunt Cathy's biscotti takes the cake!)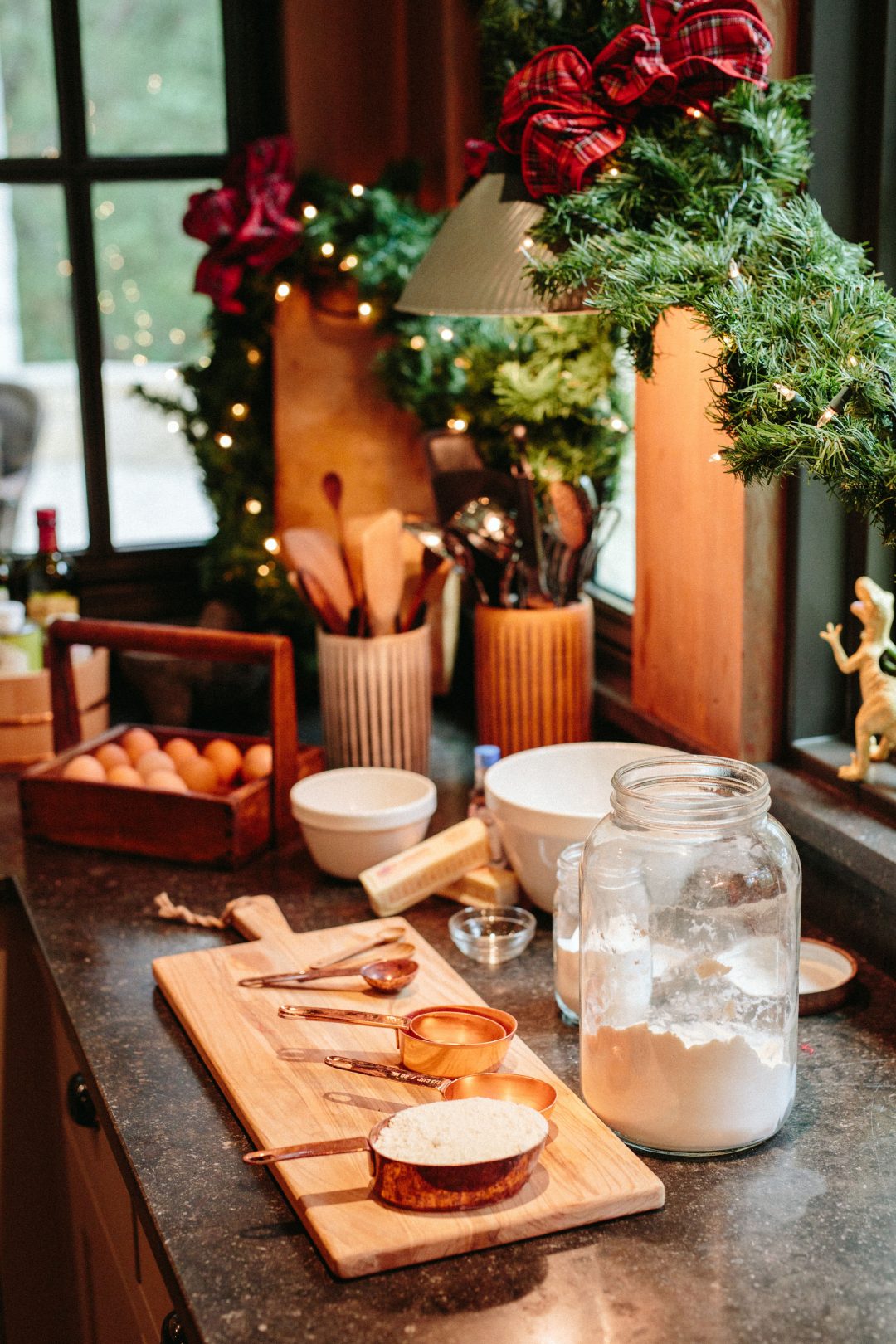 Aunt Cathy's Biscotti Recipe
Ingredients
2 cups sugar
2 sticks butter
4 eggs
1 tbsp. whiskey
4 tsp. baking powder
1 tbsp. anise flavoring
1 tbsp. anise seed
4 cups flour (use almond flour for gluten-free biscotti)
1/2 to 1 cup slivered almonds
1 tbsp. almond flavoring
Instructions
Preheat oven to 350 degrees. In a medium bowl, mix together all wet ingredients until well blended.

In a separate bowl, combine the dry ingredients.

Pour dry ingredients into wet ingredients, mixing as you go, until you have a dough. Place bowl into the refrigerator to chill for 4-5 hours.

Remove dough from refrigerator and roll into two loaves. Bake at 350 degrees for 15 minutes. Let cool on wire rack.

Reduce oven heat to 280 degrees. When the loaves are cool enough to handle, slice each one into 1/2 inch slices. Place the slices cut side up back onto the baking sheet. Bake at 280 degrees for 1 hour. 

Cool, drizzle with chocolate, if desired, and enjoy with your hot beverage of choice. Delicious!