You guys know I'm having a love affair with our bees. We're still feasting on the delicious honey we harvested a few months ago, and I'm creating care packages with honey and beeswax items for my friends and family for the holidays (shhh!). One of my favorite items we've DIYed is beeswax reusable food wraps. They're the perfect green alternative to plastic, and so easy to make! We use the wraps to cover sandwiches and leftovers and we even made some snack bags.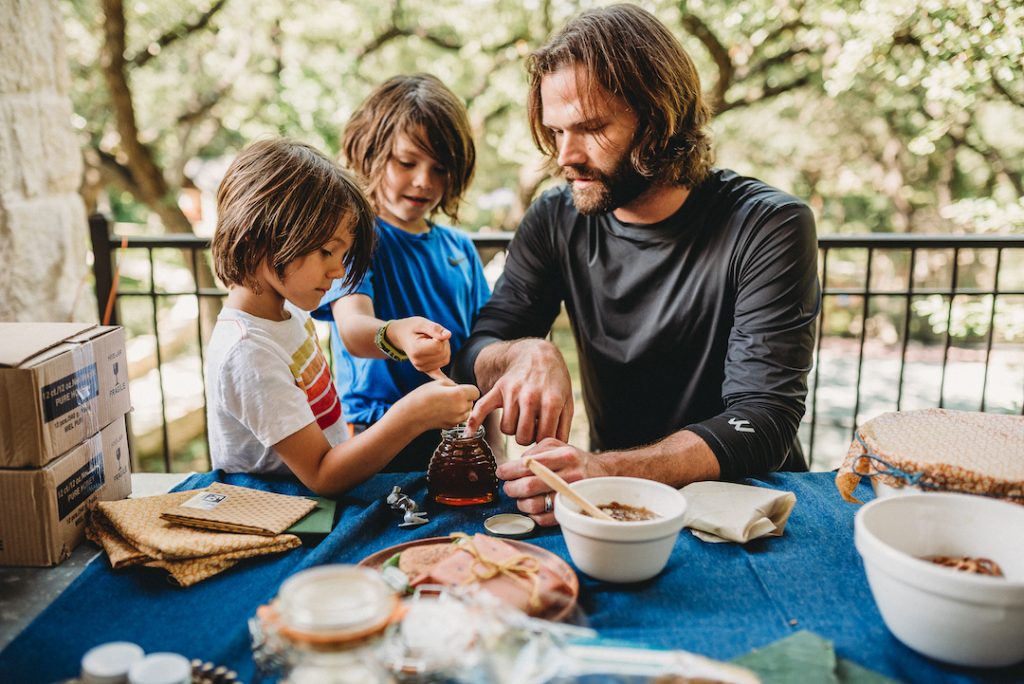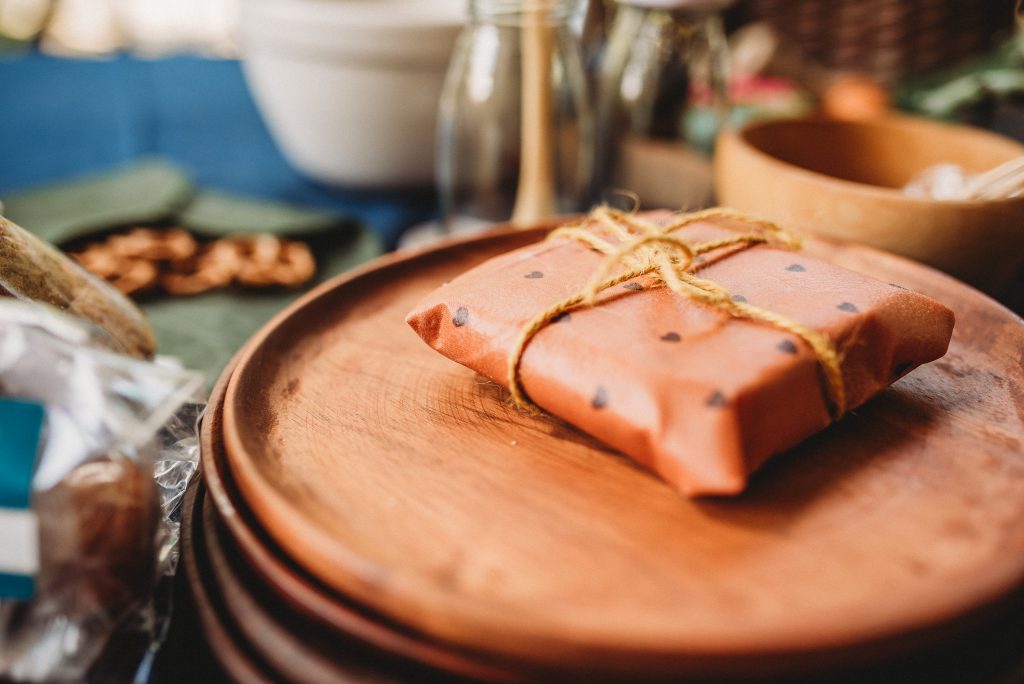 Here's a step-by-step guide to make your own beeswax reusable food wraps. Try it out and let me know what you think!
What You'll Need
cotton fabric (I got mine at Joann)
scissors
paintbrush
parchment paper
baking pan
hanger
Step 1
Preheat oven to 200 degrees. Line baking pan with parchment paper. Cut cotton fabric to the size you like. (I used a 7 inch x 14 inch piece for snack bags and 14 inch x 14 inch for sandwich wraps.) Sprinkle beeswax pellets evenly over fabric, making sure to get pellets as close to the edges as you can.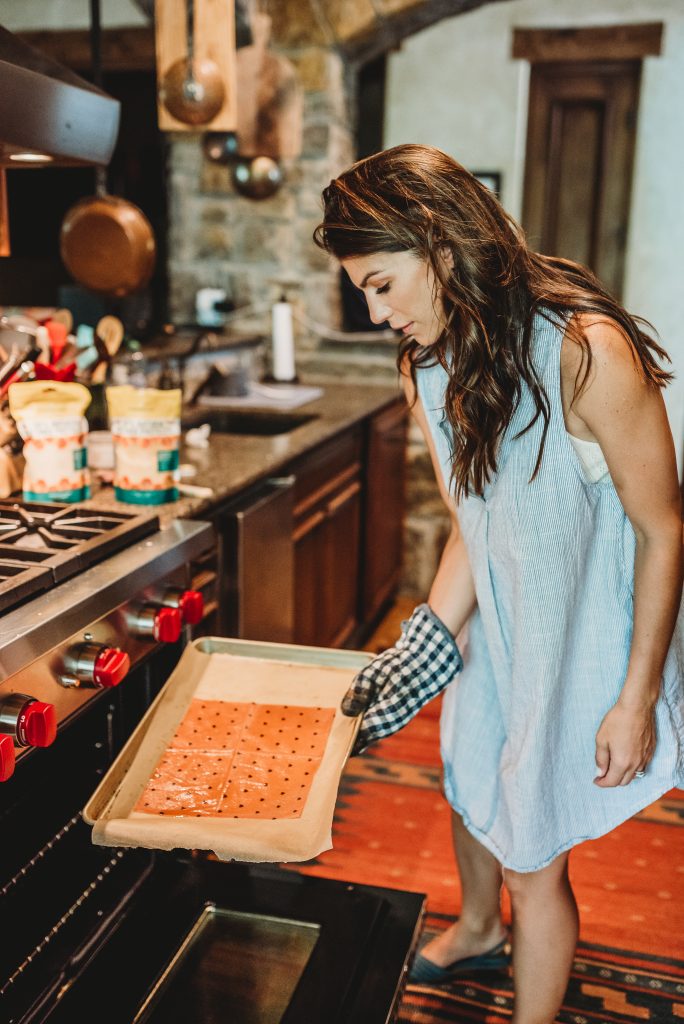 Step 2
Place the baking sheet in the oven until pellets melt completely—about 4 or 5 minutes.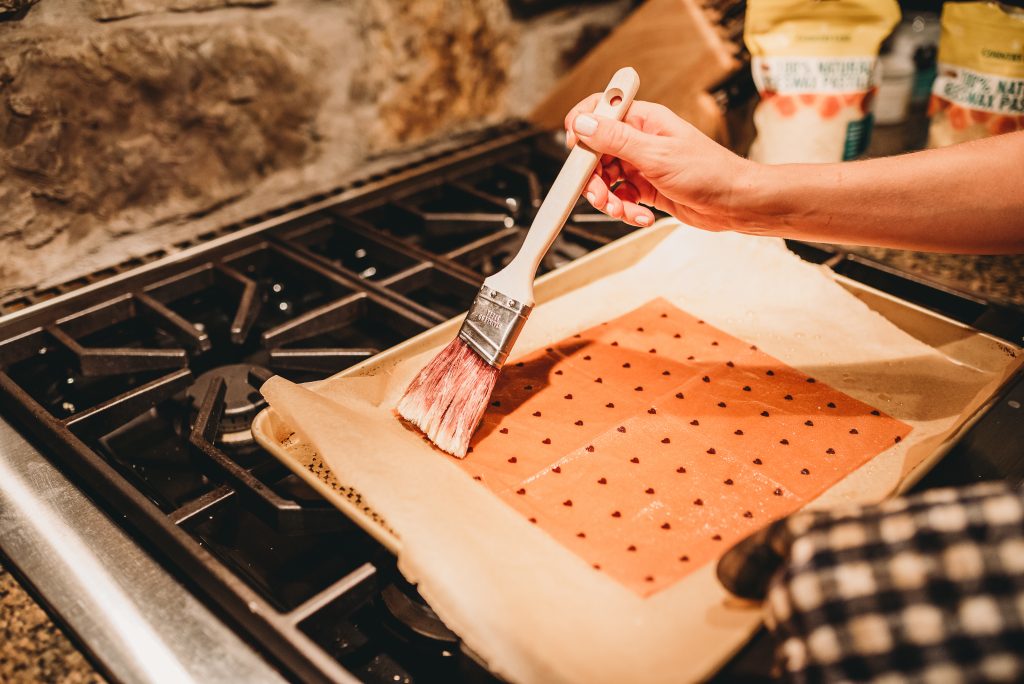 Step 3
Once pellets are melted, remove tray from oven and use the paintbrush to spread the wax evenly over the fabric.

Step 4
Use tongs to remove the fabric from the baking sheet. Hang the fabric on the hanger until beeswax has set. This happens quickly, usually in just a few minutes.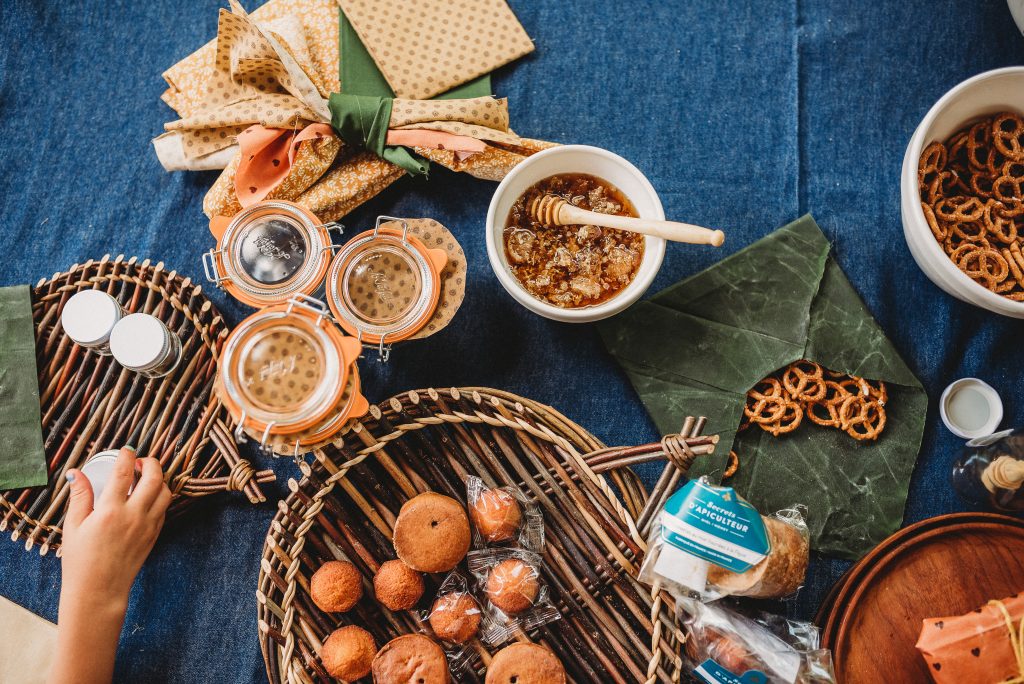 Step 5
For snack bags, fold the fabric into an envelope, making sure the beeswax-covered side is on the exterior. For food wraps, simply press the sticky side onto bowls or containers to cover leftovers, though keep in mind that these aren't air tight, so you should eat leftovers within 24 hours.
After using, wash wraps in cool water with dish soap, and then let them air dry on a drying rack or clothesline. Do not microwave wraps or expose them to hot water or the dishwasher.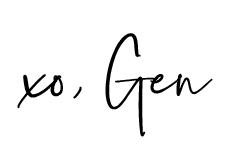 SHOP THIS POST